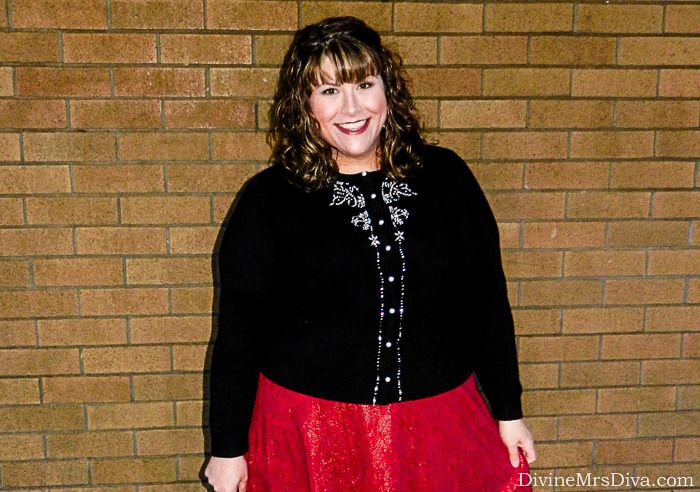 Hey, y'all!  I hope you had a fantastic holiday weekend and are gearing up for a celebratory New Year's Eve!  We had a fantastic Christmas with the mom-in-law and added tons of snuggles with Finnegan over the weekend.  While we planned to get a lot of chores done, by Sunday we were so exhausted.  Sean played his
Star Wars Battlefront
video game while I colored in one of those detailed adult coloring books my mom-in-law gave me for Christmas.  It was a much needed relaxing day.
Anyway, I am back with another look at this
Shimmer Circle Skirt
from Kiyonna.  In thinking of its versatility and use beyond the holidays,
I showed you a more casual styling featuring this skirt
.  While the previous look is more typical of how I will continue to wear it throughout the year, I wanted to take the opportunity to show you a dressier option.  This skirt
is still available
in most sizes in silver and in red.