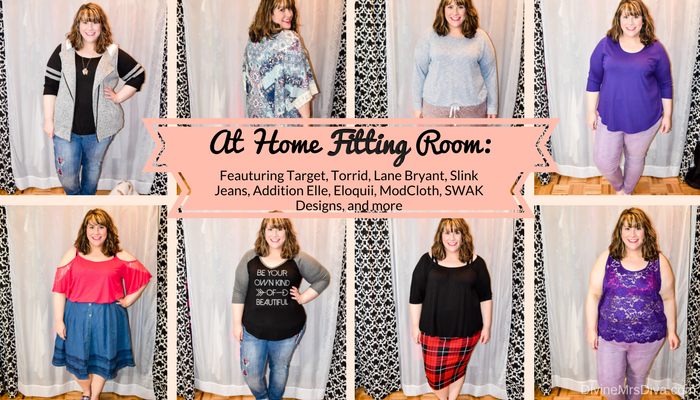 Hey, y'all!  Today I am bringing you an At Home Fitting Room post with a hodgepodge collection of clothing I have purchased since Black Friday.  A majority of it is still available online, so it seems like a great time to bring you a look and review of my shopping addiction.
Black Friday brings loads of deals, as you know.  I was looking for specific pieces for my upcoming vacation, but managed to snag some great deals on things I had on my Wish List and items from brands I haven't purchased from before.  This is always exciting for me because that means I get to share my new knowledge with you as well.  I actually went a little crazy shopping over the holidays, but I did get some amazing deals for my efforts.
Speaking of vacation, this will be my last post for a couple of weeks because I am heading off to Hawaii!  You can keep up with my adventures over on
Instagram
.  I'm writing this post with whiskey in hand and trying not to freak out about my mile-long To Do list.  Toiletries are packed, but clothing and shoes and accessories are not.  EEK!  So grab a cocktail and enjoy the latest edition of At Home Fitting Room!