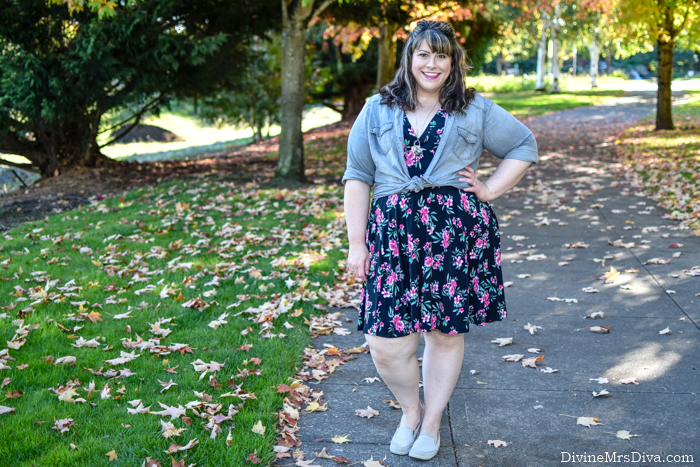 The holiday season is upon us, and I am a stressed out mess.  This week and next are extremely busy, but I feel like I haven't really had time to breathe since I've been back home from my trip.  Along with cancer check-ups, shooting a new KATU segment,
Outlander
Craft Day with the OFWA group, and a dentist appointment, I also have multiple photoshoots, an endo appointment, Thanksgiving, Friendsgiving, Bunco, Black Friday, and blogging to contend with.  (
And that's just this week and next week
.)  Like the title of Michael Scott's future book, somehow I'll manage.
In today's post, I am continuing to catch you up on my trip to Georgia-Lina for my 20-year high school reunion, with a look at meeting my friends for dinner and attending my high school's homecoming game..  You can check out the
Savannah leg of my trip
from a previous post.  As with that post, I will include outfit photos up front, before going into the photo journal portion of the post.