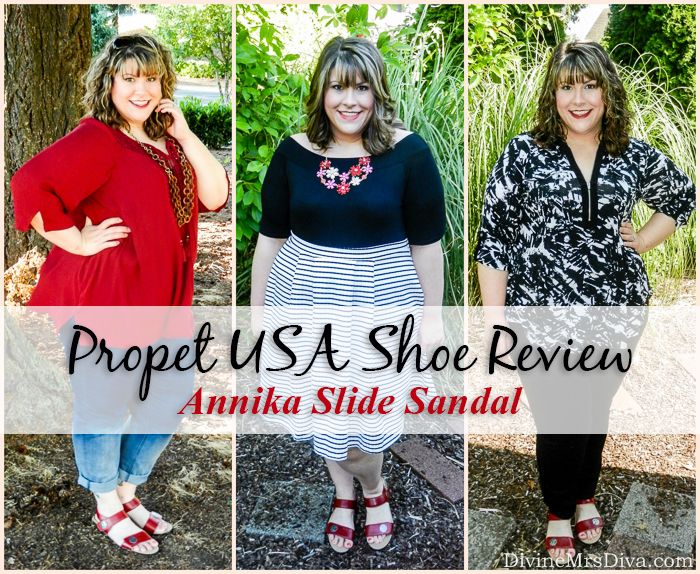 Shoe shopping has become increasingly more difficult as I have gotten older.  It isn't from a lack of seeing shoes I LOVE, but rather from a lack of being as nonchalant about what I put on my feet as I was when I was younger.  Back in my teens, it was all about quantity over quality.  I wanted to be fashionable on a very small budget, so I bought as many shoes as I could for as cheap as I could find them.  But cheap shoes typically lack cushioning and support, resulting in your feet (and possibly other parts of your body, like your hips, knees, spine, etc) paying for it later.  While I don't have any major issues, as I have grown older I can no longer tolerate uncomfortable, unsupportive shoes.  I've started a mission to replace my hurtful pairs with upgraded versions.
Propet USA
sent me a few pairs of shoes to test out and review.  They specialize in hard-to-fit feet and feet in need of special care.  Propet offers a large selection of widths and sizes, as well as styles specifically designed to address foot ailments and pain.  You can
read my review of the Lizzette sandal
; and read on for my take on this snazzy red sandal.....