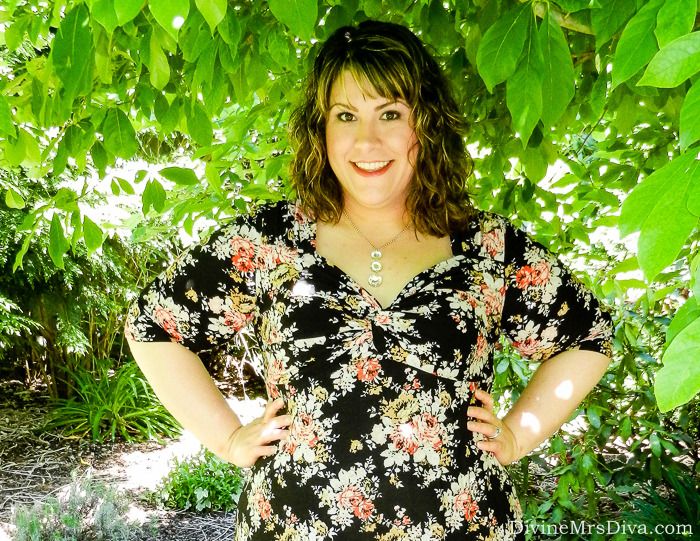 What was supposed to be a quiet August of house-cleaning and project productivity has turned into quite the busy month. Non-blogging life has kept me pretty distracted lately. Sean and I spent all day Sunday cleaning the bedroom and reorganizing to move in a giant TV armoire that his mom gave to us. I am so, so happy with how everything looks now. I look forward to sharing photos with all of you when we have a few more decor items put up.
Today's post features a lovely black and ivory floral number from Lucie Lu via
Gwynnie Bee
. This print felt very vintage country to me. With it being on the shorter side, I felt like a sexy country girl frolicking in the outdoors. Read on for my review...

- I pay for my own Gwynnie Bee subscription. -
I've had great luck with Lucie Lu items, even prior to ever joining Gwynnie Bee. (You can see previous posts about Lucie Lu items
here
.) While I do find a lot of dresses to be a bit short on my 5'9" frame, I know a lot of you petite gals will feel right at home with the length. The model on the Gwynnie Bee site makes this dress look easily five inches longer. I am wearing this dress in a 3X, which is a pretty spot on fit with no shapewear. It was fitted but skimmed the right areas. The poly/spandex material of this dress is very light and flowy. It didn't feel too warm or binding in this summer weather.
I particularly loved the bust-enhancing knot and three-quarter sleeves. It was such a simple dress that made me feel pretty, sexy, and romantic in a very rustic way. haha Does that make sense? I styled it with simple accessories like my nude wedges and graduated rhinestone necklace.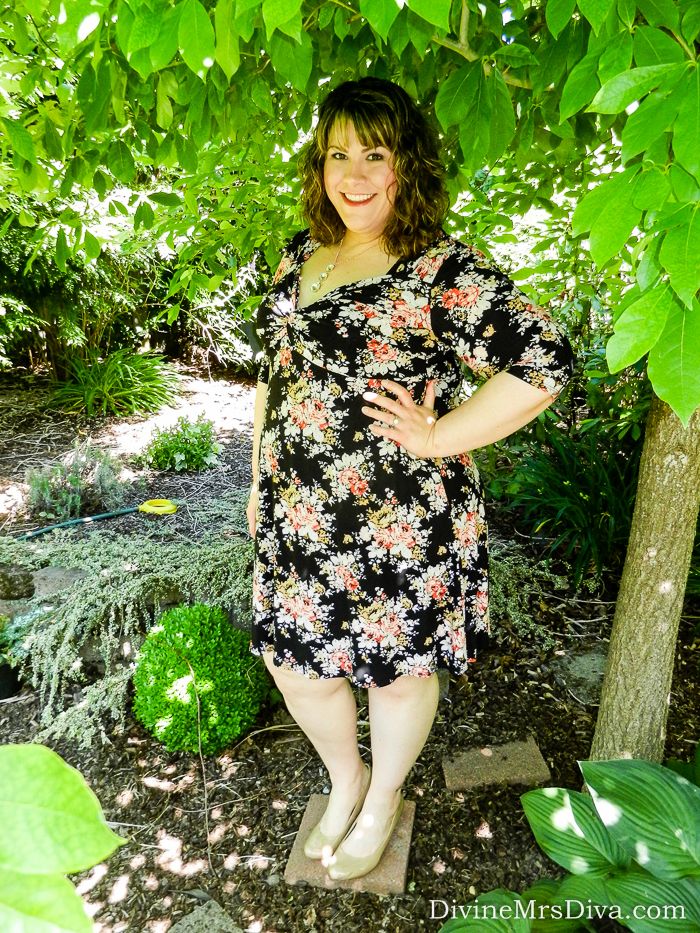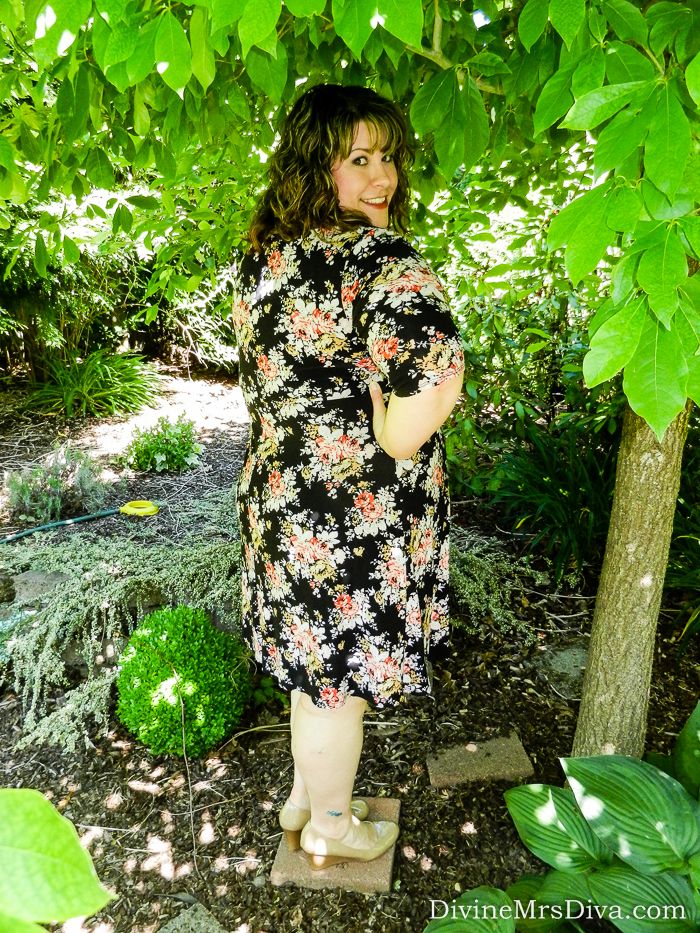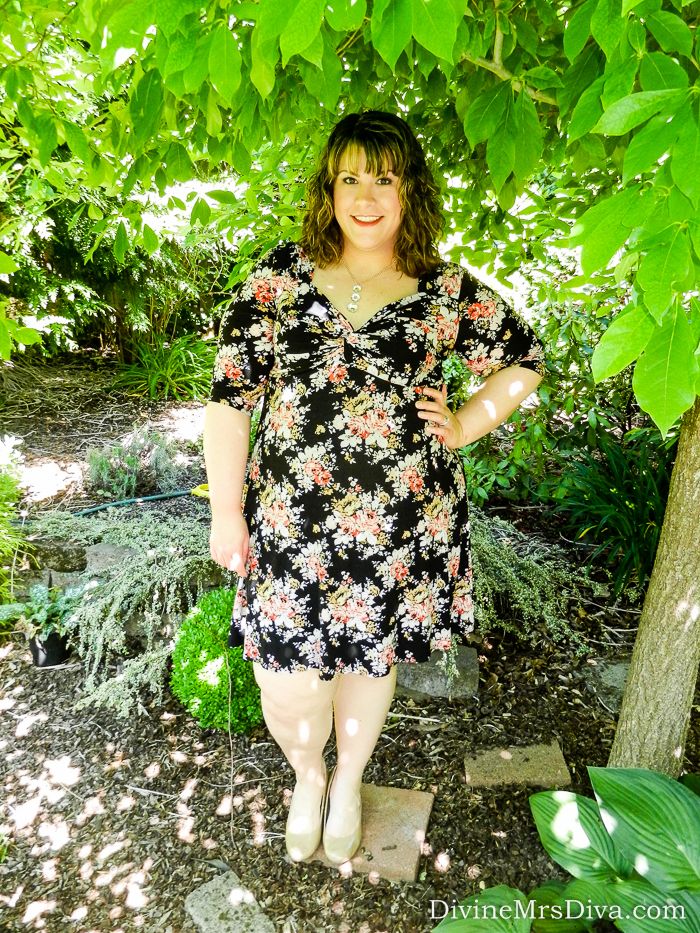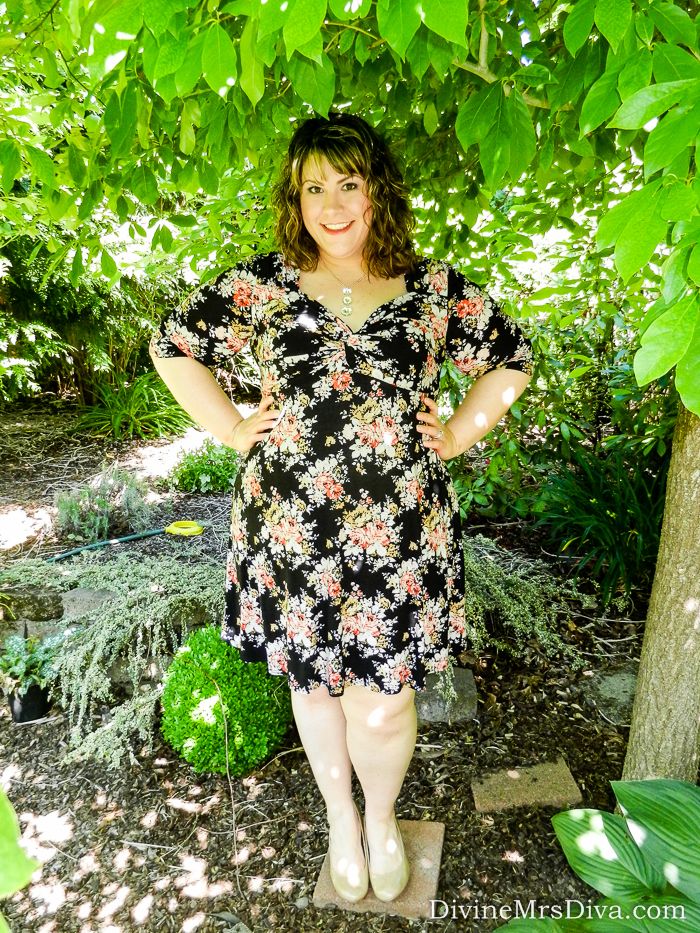 3/4 Knot Front Dress in Bouquet
- Lucie Lu via
Gwynnie Bee
(Sign up for a FREE 30-Day trial)
Nude Wedges - Payless (
similar
,
similar
,
similar
)
Bella Necklace - Charming Charlie
Do you have experience with items from Lucie Lu? I'd love to hear your thoughts!