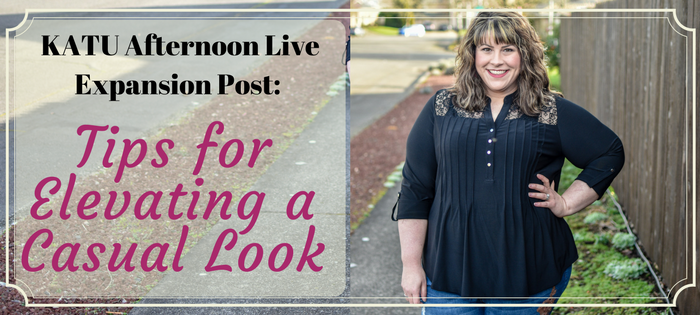 Yesterday I had the pleasure of being a guest on my local news station's afternoon show, KATU Afternoon Live.  I've been prepping for about a month, narrowing down topics and trying to find just the right pieces to present in my segment.
I chose to talk about elevating a basic jeans/tee/sneakers look because so many of us are just casual folks.  I am a very practical girl that likes to be comfortable.  Casual fits my lifestyle.  But I also love adding color, sparkle, fun and personality, feminine details like ruffles and lace, and other interesting embellishments to my ensembles.  I always have people ask me how they can be more fashionable and look cute, while still being comfortable.
I hope you enjoy the video and find my tips for elevating your look helpful!