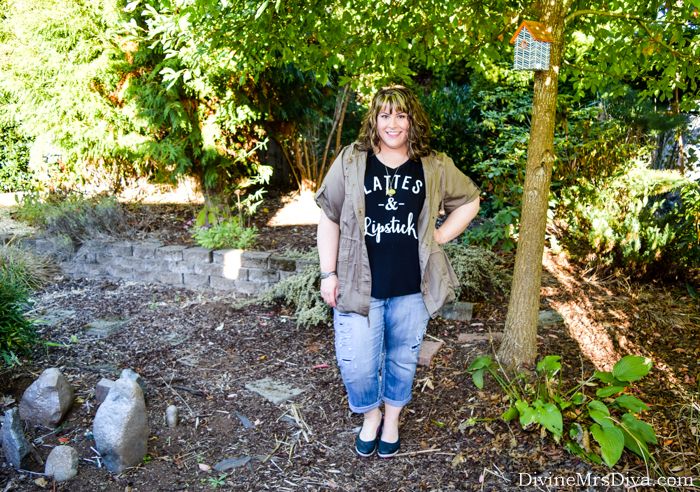 "
Finally
, another fashion post!" some of you may be thinking.  Sorry it has been so long, y'all.  Life has been happily busy and, after our trip to the beach, I was basically in my pajamas for a week and a half.  House chores, resting, editing photos, and catching up on various things were what was in order.
As I gear up for my next round of thyroid cancer-related check-ups, my anxiety has gone through the roof!  It tends to do that before any doctor's appointment these days, but it becomes pretty all-consuming and everything seems to trigger it.  I'm trying different techniques to handle the anxiety better.  Sometimes it helps, sometimes it doesn't.  I attempted a "Give No F*cks" attitude last weekend to keep from having a panic attack over something I knew would trigger me; and it helped.  It is just an ongoing process of constant awareness, repeating positive phrases, and reassuring myself that I am okay.  I am assuming this feeling of total dread is quite common under the circumstances, so reminding myself I am normal and not the only one who is feeling this way can sometimes keep the anxiety monster from growing. 
Read on for outfit details and all the fun stuff...