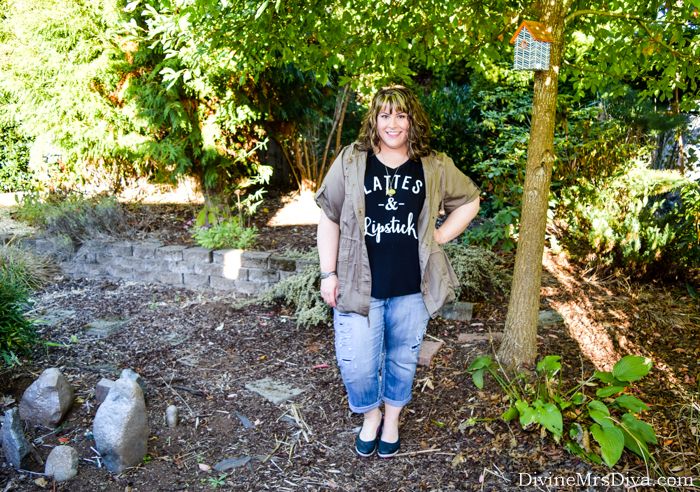 "
Finally
, another fashion post!" some of you may be thinking. Sorry it has been so long, y'all. Life has been happily busy and, after our trip to the beach, I was basically in my pajamas for a week and a half. House chores, resting, editing photos, and catching up on various things were what was in order.
As I gear up for my next round of thyroid cancer-related check-ups, my anxiety has gone through the roof! It tends to do that before any doctor's appointment these days, but it becomes pretty all-consuming and everything seems to trigger it. I'm trying different techniques to handle the anxiety better. Sometimes it helps, sometimes it doesn't. I attempted a "Give No F*cks" attitude last weekend to keep from having a panic attack over something I knew would trigger me; and it helped. It is just an ongoing process of constant awareness, repeating positive phrases, and reassuring myself that I am okay. I am assuming this feeling of total dread is quite common under the circumstances, so reminding myself I am normal and not the only one who is feeling this way can sometimes keep the anxiety monster from growing.
Read on for outfit details and all the fun stuff...

I know JCPenney has been getting a lot of attention lately because of Ashley Nell Tipton's fun designs. While I was buying Sean some clearance shorts (
they have a great selection for Big & Tall Men
), I bought myself a few basic t-shirts to begin to replace the very old tees I wear a lot that are on their last legs. I found these
a.n.a Relaxed Fit Boyfriend Tees
(
I wear a 3X
). They have a really great fit that is more A-line and skims over the tummy rolls. I've bought five of them so far. With the extra 15% or 20% off, they come to about $7.50. Super groovy! If you need to stock up on t-shirts for layering, around-the-house wear, pajamas, or whatever, get 'em while the getting is good!
While I was looking around online, I found
the cute tee I am wearing in today's post
. Lattes and lipstick? Yes, please! I also loved that it was not a white shirt, because so many tees lately seem to be white. It looked similarly cut to the a.n.a tees mentioned above, so I added it to my purchase. Later on, I ended up having time to stop by JCP to do
a dressing room post
for y'all, in which I tried on the white
"Curves Are Trending" t-shirt
that is in this same style and cut. Based on how that shirt fit, I was so excited for this one to finally arrive!
For reference, I am 5'9", typically wear a 22/24, and my measurements are 52/49/58.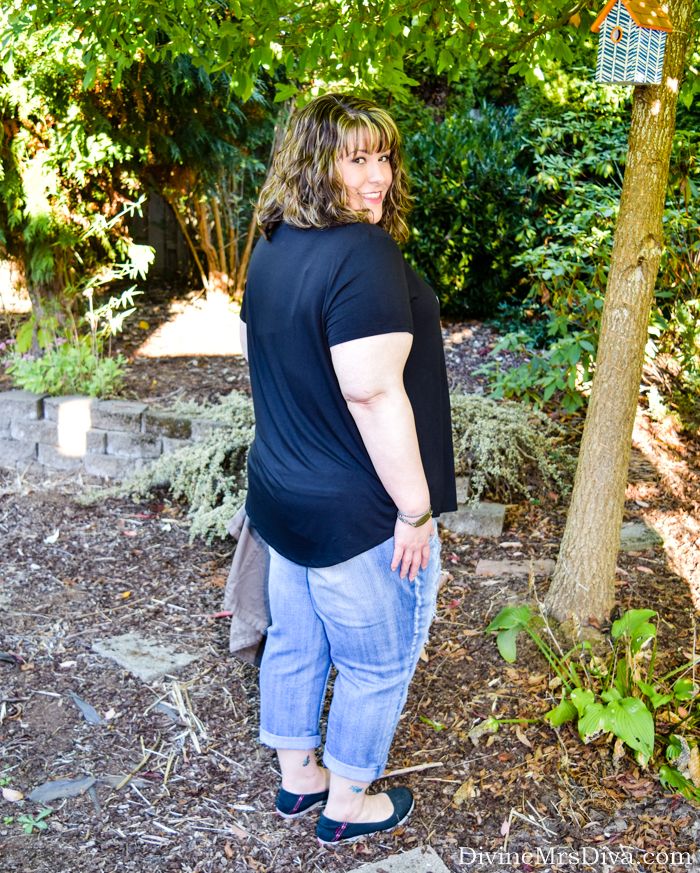 While it is a little longer in the back and I wish the sleeves were a few inches longer, I still really love this top. The rounded hem lends to the flowy fit through the stomach and hips. The length is really great for me overall. I love the v-neck and soft rayon/spandex fabric. The fabric is on the thinner side, so I am wearing a cami underneath, but I also generally wear a cami underneath every shirt I wear. I also feel that the thinner fabric makes it an easier layering piece. I am one of those people that is usually too warm (
despite my thyroid condition that usually makes people too cold. Go figure!
), so layering usually isn't much of an option for me unless I want to be cranky and uncomfortable all day. I really hope JCP continues making more of these cute tees because I will totally snatch them up.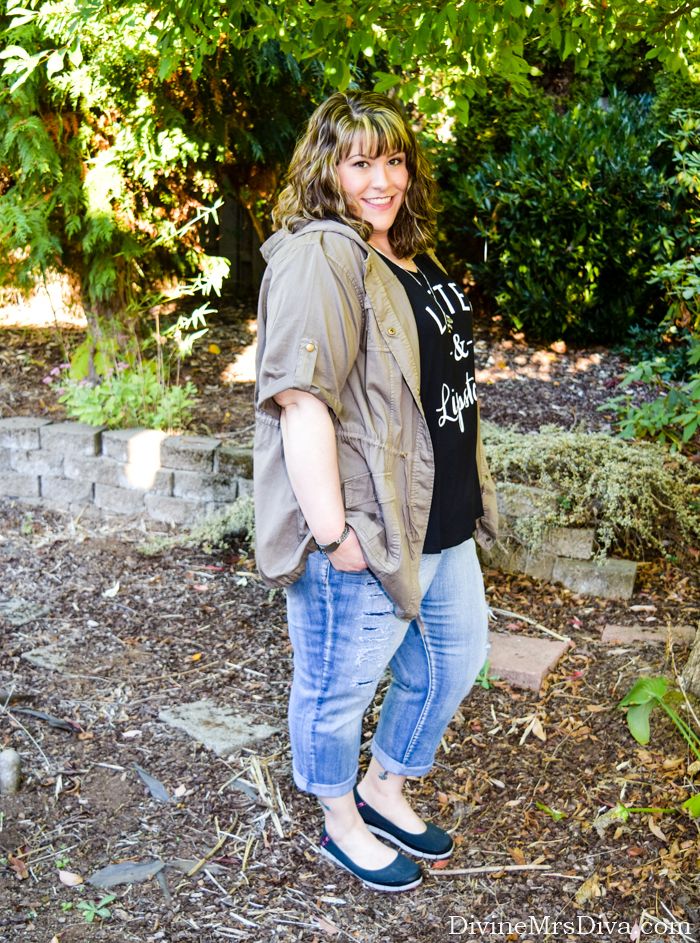 We were running some errands and headed to Bunco on Saturday. Despite the lovely 60-70 degree weather we have been having, there is a little chill in the air to let us know fall is on the way. I knew the evening would be a bit more chilly, so I donned my short sleeve anorak jacket I bought from Torrid. I am so glad I grabbed this jacket when I did, because it is no longer available. It went really fast! Like I said, I am usually on the warmer side, but it rains here most of the year. Finding lighter jackets with hoods has been tough. I love my other anorak jackets and I probably didn't *need* another one. However, this one has come in handy and is very cute. Destructed denim and comfy flats rounded out my easygoing, casual look.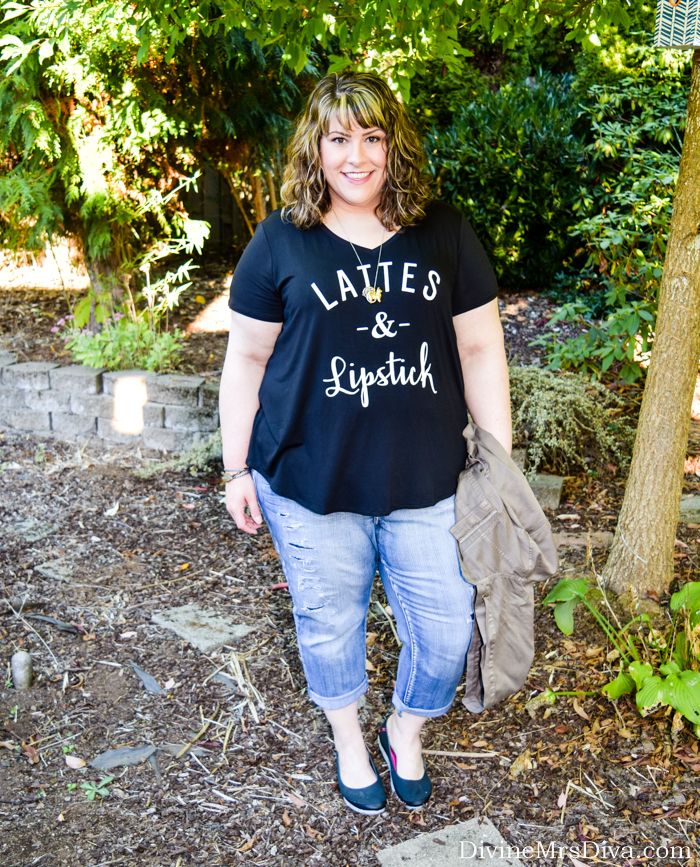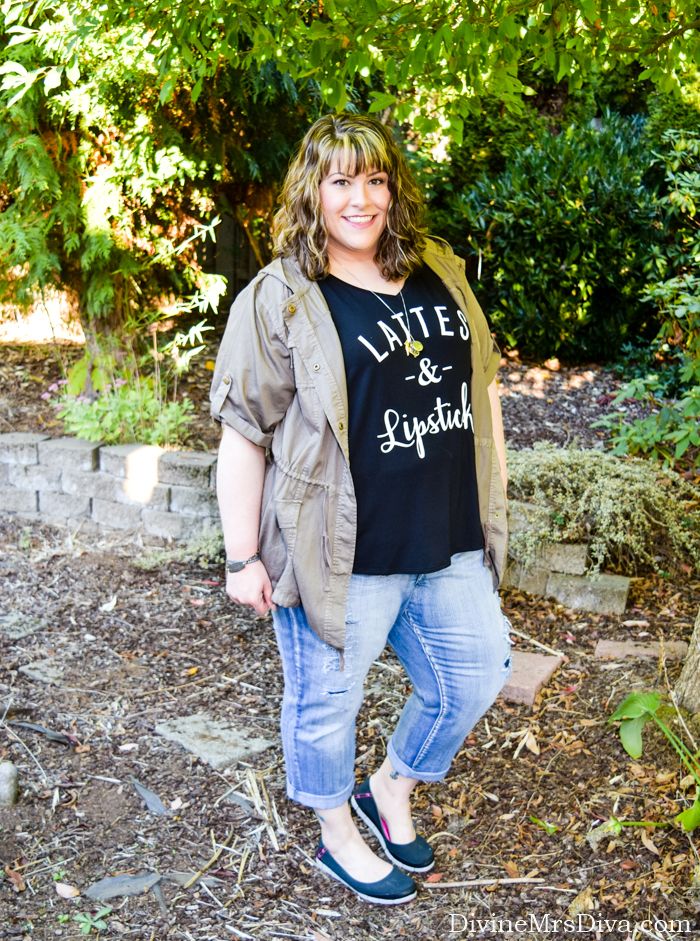 Short Sleeve Graphic Tee
- Boutique+ for JCPenney
Destructed Weekend Capri - Lane Bryant (
similar
,
similar
,
similar
)
Short Sleeve Anorak Jacket - Torrid (
similar
,
similar
,
similar
)
Stretch Sole Flats - Crocs (very limited sizes available
here
,
here
, and
here
)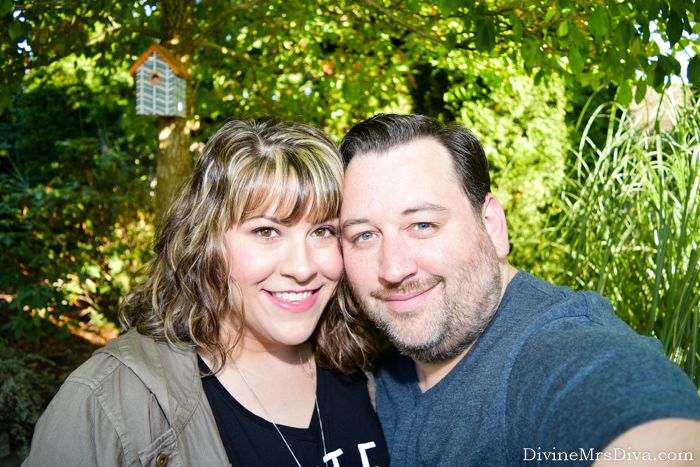 Do you have some JCP favorites? What clothing items are your favorites lately? Is there a type of item you are on the lookout for and can't seem to find?