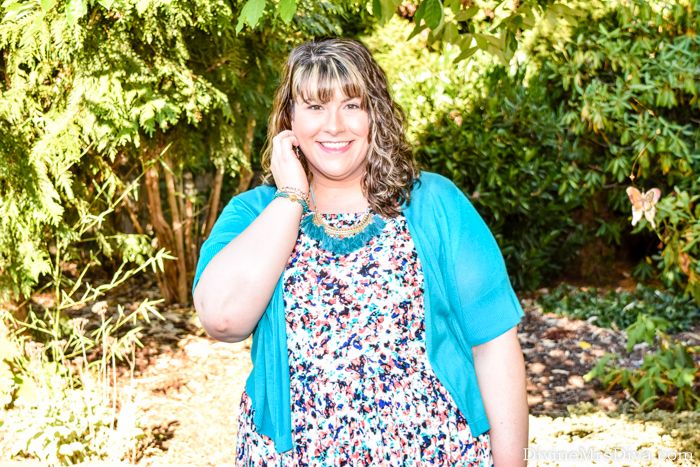 Sean and I joined some friends to go see The Lion King Broadway show recently.  I saw it with my friend Nigel eleven or twelve years ago, right before I met Sean.  So I've been telling Sean how much he needs to see this show for the past eleven years.  You can imagine how excited we both were that he
finally
got the chance to see it!
And it didn't disappoint.  If you ever get the chance to check it out, I highly recommend it.  The costumes and music are superb.  The cast is beautiful and talented.  I just love it so much!
Today's post is another look at this Apt. 9 dress from Kohl's that I purchased at the beginning of May.  I have featured two prints of this dress on the blog before (
here
and
here
) and am so glad I purchased them.  I went with turquoise as a complimentary color this time around. Enjoy!