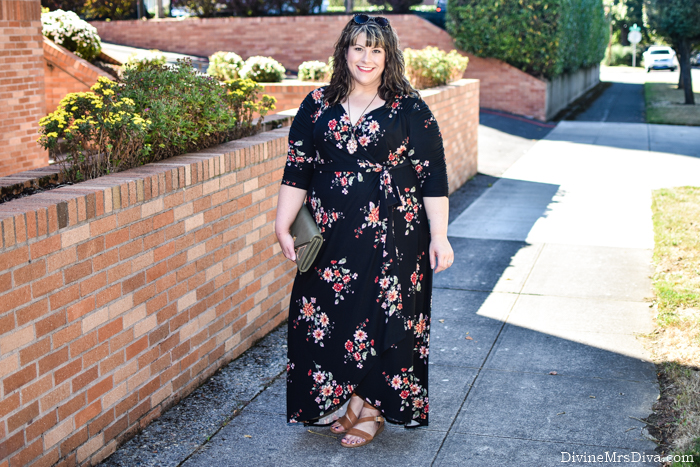 As I have mentioned before, Kiyonna is such a great destination for gorgeous dresses (and tops and skirts) that flatter your curves.  You can check my
many previous Kiyonna review posts
to see what I mean.  From special occasions to work to vacation, and casual in-between times, they have you covered with dresses and separates in solid hues and beautiful prints.
I've been a member of Kiyonna's Blogger Brigade since 2012, which affords me the opportunity to try different styles from them on a regular basis.  After six years, I am still working with them because I adore their styles and the quality of their products.  Their fit is consistent, their customer service is excellent, and they do have some rather wonderful deals throughout the year.  And I am not just saying that because they gift me items.  I have made purchases of my own on multiple items throughout the years.  Sometimes I want that same top or dress in all the colors, or just know how awesome something is going to be because I love Kiyonna!  I've even purchased pieces as gifts for friends.
All this to say, today I am bringing you another review from their latest dress offerings, the
Meadow Dream Maxi Dress
.  As per usual when I wear Kiyonna, this dress garnered no less than five compliments in a couple hours time when I wore it to film my latest Afternoon Live segment.
P.S. - You can see this dress in action during my segment in
this post
.  The video is now live!