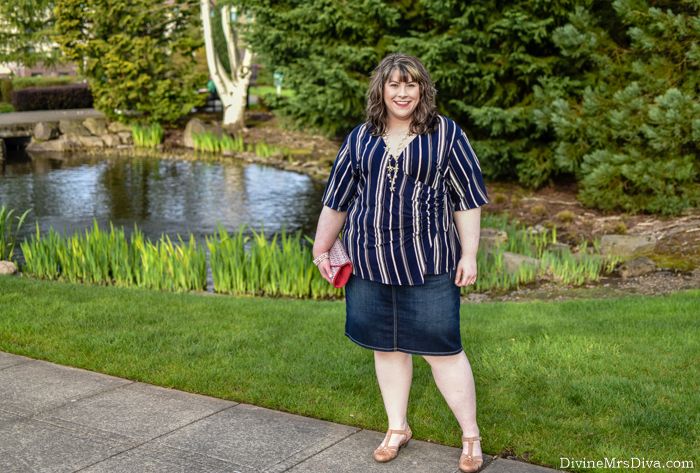 There's still no sign of spring here, other than some blooming flowers and trees.  It is so cold and rainy, cloudy and dreary.  This is all normal for the Pacific Northwest, but I am ready for shorts and sandals/capris weather.  I'm ready to not be freezing and to not have to worry about the rain messing up my hair or dampening an adventure out of the house.  Sean and I are planning a little vacation for our 10 year anniversary.  I cannot tell you enough how ready I am for that!  In theory, the weather should be gorgeous for where and when we are going. *fingers crossed*
(
Update: As this post is being published, the weather is lovely and sunny.  I just found out it is going to be sunny or partly sunny for the next 10 days.  Progress!
)
Until then, I have been working around the weather and taking advantage of sun when I can.  Last week we had two random days of sun, so we made a beeline for local parks and shot a variety of looks I needed for upcoming posts and a secret project I can't disclose yet.  One of the things I can share is this look featuring Kiyonna's
Stella Cinch Top
.  I haven't tried this silhouette from Kiyonna before, so I was excited when they sent this top for me to try out.  Read on for all the details...