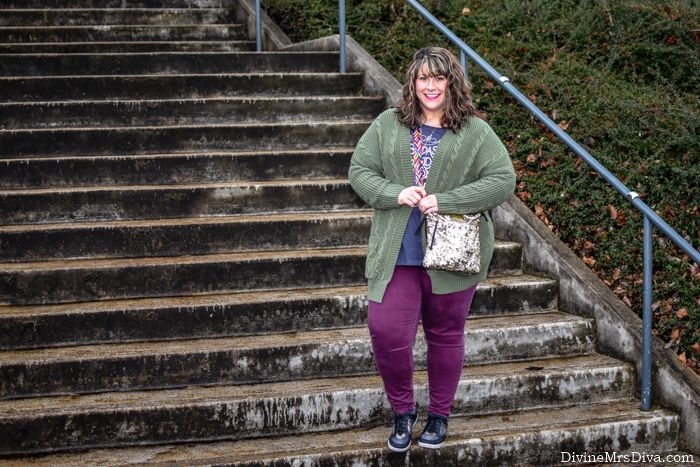 I've had a cold for a week now, but finally started feeling more like myself today.  I am seldom sick, so when I am it is so frustrating.  I hate not feeling productive, but Sean made me rest and be still.
It is still sweater weather in my neck of the woods, so today I'm talking about trying out the oversized cardigan trend.  I first saw this particular sweater on Amanda of
Fashion, Love, and Martinis
.  We wear similar sizes even though our bodies are shaped different, so I figured I would give it a try.  I'm not a huge fan of oversized pieces.  As you know though, I am always pushing you to try everything on and keep an open mind.  I practice what I preach.  So read on for my review of the various elements of this look and my feelings on the oversized cardigan.