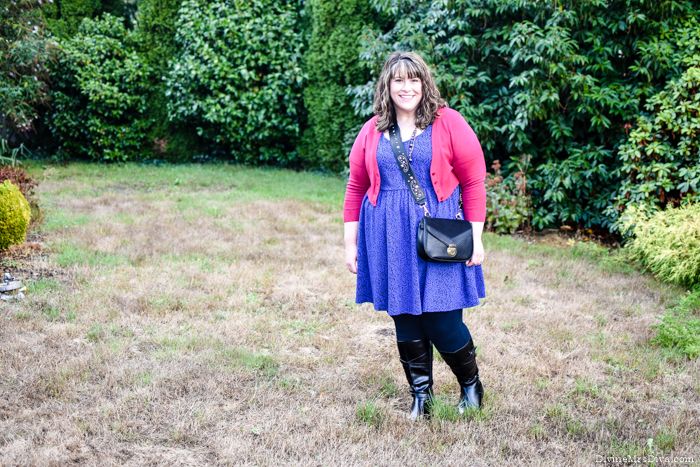 Well, I brought out my boots, so you know what that means - it's officially fall!!  I cannot tell you how happy I am to have crisp fall air and changing leaves.  Of course, in the Pacific Northwest this usually means rain until June, but we've had some bouts of sunny days here and there.  Overall, the weather has been rather ideal - cool air and sun or clouds with only the occasional rain.  As the rain sets in, it gets harder and harder for me to take decent outfit photos.  I've been taking advantage of the dry weekends this month by shooting various outfits.
Today's post is a look at th
e
outfit that I wore to the Cirque du Soleil show.  It was a comfortable and cute ensemble (duh!) that helped me transition into the fall weather.