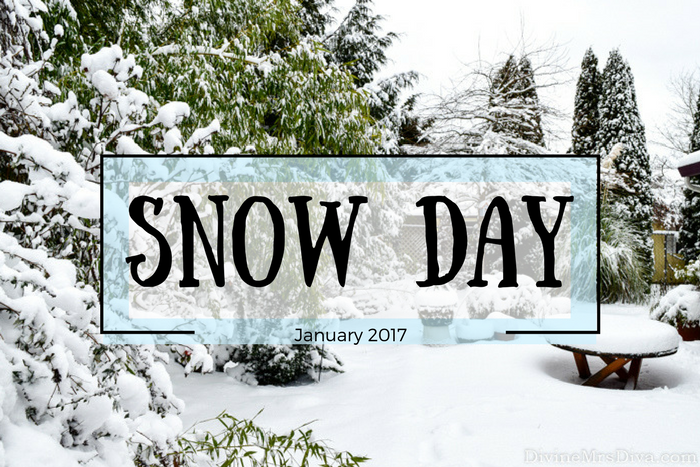 Hello, beautiful people!
It started snowing Tuesday night and left us with seven to ten inches of it.  Some places around here got up to fifteen inches!  This is definitely not common in this area and, considering places shut down with an inch or so of snow in the forecast, totally throws off normal life.  I didn't even know it was going to snow because I have been burying my head in all things vacation prep.  Good news is that the actual vacation activities are planned, which gives me a sense of peace.  I get really anxious when things aren't planned out.  I like knowing what is going to happen.  I am not a by-the-seat-of-my-pants kind of girl.  I also spent extra time lately making jewelry and hair accessories for my trip as well.  Now that the Christmas decor is put away, I can start packing everything!
I ventured out into the snowy yard on Wednesday to take some photos and thought I would share.  This is also the first time I was able to take my new Crocs rain boots for a spin.  The snow was a bit deep out front so snow found its way into my boots, but other than that they did the job.  Enjoy!