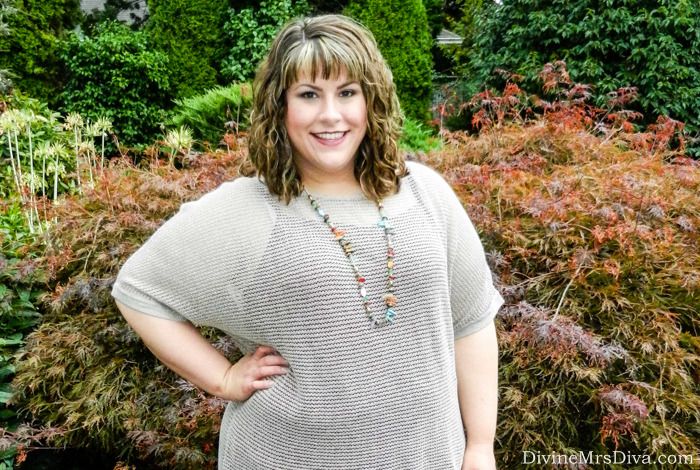 As the weather warms up, I've been thinking more on how to utilize my warm weather pieces.  My wardrobe for spring and summer has been a bit more limited than usual due to my weight loss after the cancer diagnosis.  Of course I am a shopaholic and have tried to remedy that situation, but I also am practical and acknowledge that warm weather here doesn't last very long.
Still, I've spent the last couple of springs and summers adding to my warmer weather wardrobe beyond t-shirts, denim capris, and shrugs to go with every dress.  I've also started to push my comfort zone more in the warmer weather with shorter sleeves and shorts!  Prior to 2014 I hadn't worn shorts since middle school.  I even
bought a new swimsuit
that I love.  (
Mainly, it is for Hawaii later in the year, but if you invite me to your pool party I will wear it.
)
Today's post features a crochet top I picked up on clearance last summer.  I find them a great go-to  and a cooling alternative to something without holes all over it. haha  Read on for my review and why I love them....