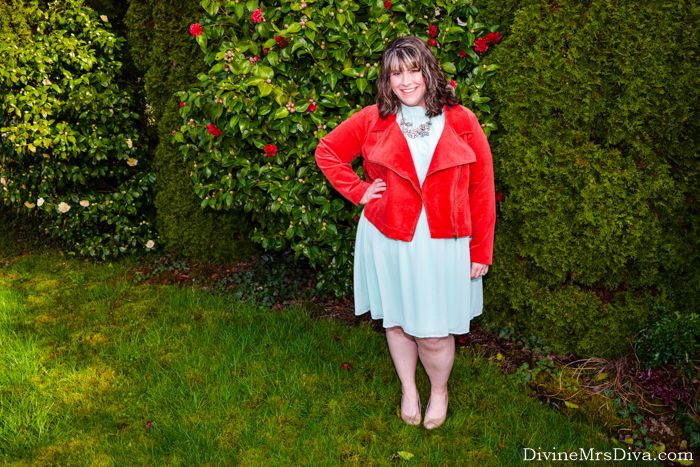 Every once in a while (like maybe twice a year?),
ModCloth
has a Stylish Surprise sale.  During this limited quantity sale, they offer dresses for $20, apparel/separates for $15, shoes for $10, and jewelry for $5.  As the name implies, it is a mystery what you will receive.  Taking that risk can make me anxious, so I understand if it isn't your thing.  The 3X and 4X sizes sell out really fast, so if you want to get in on the next sale make sure you are following me on
my Facebook page
for a head's up!
In today's post, I'm going over the three items I bought in my most recent Stylish Surprise order.  You don't receive items that are meant to be a whole outfit, but I lucked out and thought my items made a cute ensemble.