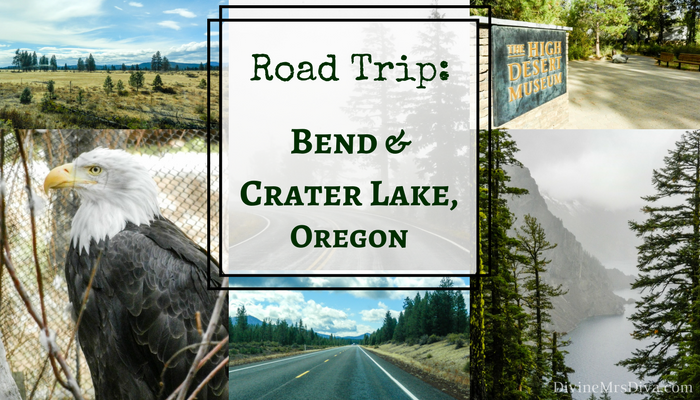 I've always loved road trips.  As a kid, it was fun to sit in the backseat, listen to music on my cassette Walkman, and eat tasty road trip foods - like peanuts in my Coke.  Of course, when my family took road trips it was usually because we were moving back and forth across the country - which upset me greatly.  But it was the only chance I had to take some kind of vacation and to see other sights.  I saw so much more of the United States than my peers because of our constant moving.  Having been to various landmarks and places that would come up in school classes, I felt more worldly than the people around me.  Fun fact: I was the only person in my high school Geography class who could spell Massachusetts correctly.  Once you know this was a class full of 12th graders, that becomes a super sad fact.  I digress.
After having cancer and going through the treatment plan, Sean and I decided life was too short not to do more traveling.  Truth is, we had been putting it off for lots of reasons: we wanted to buy a house, we had lots of responsibilities, my brother died, Sean's dad was diagnosed with leukemia and died a year later, our precious furkids were getting elderly and passing away, and there was a lot of family drama we had to navigate wherein I essentially lost my mom and brother.  We were beyond stressed and wanted a break.  Our first vacation since our 2008 honeymoon was
a trip to Las Vegas in 2014
.  We planned the trip around a concert I was attending with a friend and had a great time!  It was so much fun to experience new things together.
After that trip we wanted to make sure we started traveling more regularly, even if it was only little weekend trips here and there.  One of the places on our Travel Wish List was Northern California and the glorious Redwood trees.  It seems like life is a never-ending game of catch-up sometimes.  I've been busting my butt trying to get all these vacation photos edited and I am still nowhere near being done.  While this road trip was two years ago, I still feel it is definitely worthy of a share.  It was a really special trip for the both of us.  In the coming weeks, I will be posting our journey through Oregon and California to share with all of you.  (This was pre-GOOD camera, so now our excuse is we have to go back to get better photos!)