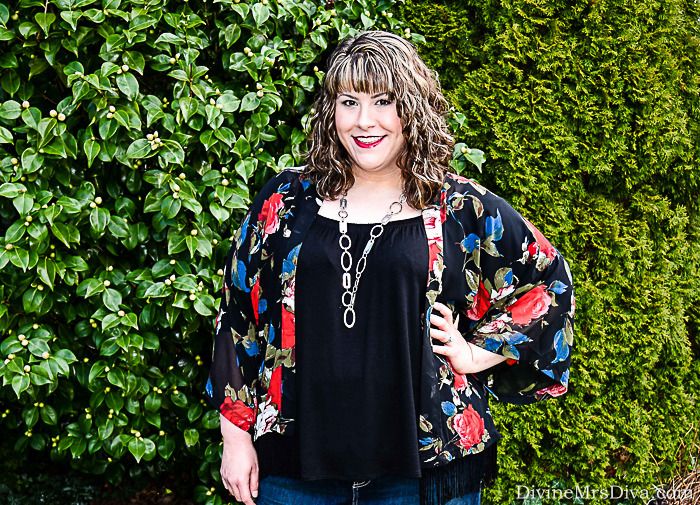 I've been trying to be more mindful when I shop lately, thinking on things I need to add to my wardrobe, things I need to replace, specific reasons for purchasing an item.  As a shopaholic and clothes horse, I tend to snatch up things I love without thinking of how they fit into my wardrobe and my life, especially if they are on sale.  And really, as a blogger, sometimes I think I need some article of clothing to try to be cool or trendy or to be seen as relevant.  I don't always think about how it fits into my life and I really don't want to be someone I'm not.
I've been implementing list-making to keep focused on items I need when shopping.  This also helps me stay focused when my favorite stores have big sales or flash sales as well.  This plan has helped me curb my spending a bit, because I certainly see ALL THE THINGS I want on a daily basis.  One of the items on my list was a flowing black top.  Sean and I are planning on taking a trip to Hawaii at the end of the year, so easy beach fashion has been on my mind a lot.  Plus, as my body continues to change a little, more and more of my wardrobe is becoming too large.  Some things I desperately want to take in, hem, or take to a tailor (
if I can find one
).  Some things I am just going to have to part with or move them to the "hanging out at home" section of my closet.  So when I saw this flowing, black, knit top online at
Torrid
, I went ahead and bought it.  In today's post I review this top and a denim pencil skirt I bought to replace my old one.