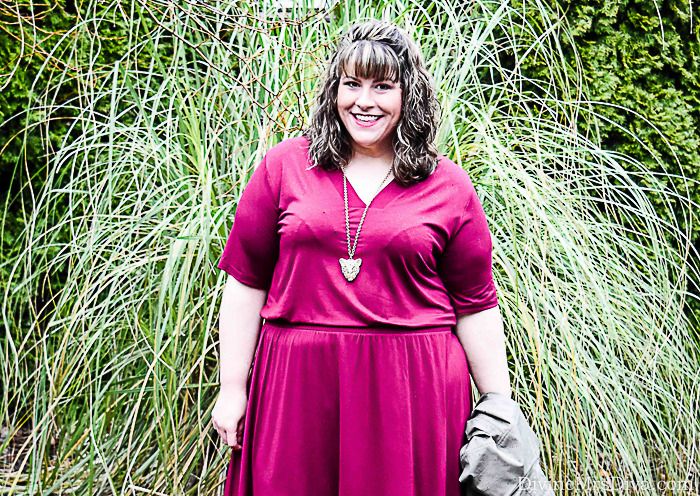 It has been a while since I made an ASOS purchase. I always see plenty I want, but I've been feeling a bit in between sizes with them and didn't want to risk making a purchase I would have to return. I just hate returning things. Truth is, the ASOS return policy is super easy and convenient. Standard shipping is free if you spend $40 or more and returns are always free.
I have a list of cute dresses I love (
check out Pinterest for my ASOS finds
+ more), but finding one with a v-neck is not always easy. When this v-neck skater dress went on sale I ended up purchasing two sizes to be sure I got the right one. The dress is still on sale and available in most sizes, so read on for my review in case you want to snatch one up for yourself!

Generally speaking, ASOS Curve items tend to run slightly large. I do have a peplum top that is a US 22 and still seems a bit snug, which made me very unsure about which size to order this dress. The wine version of this dress (also available in black in a size US 24) is on sale for $17.50 at the publishing of this post. I decided to go ahead and purchase a US 22 and US 24 just to be safe. Nothing on sale is guaranteed to last and, seeing as how I had been eyeing this dress for a little while, I felt I should go ahead and order both to make sure I had one.
The material is a super soft jersey knit with a nice weight. It hangs beautifully. The skirted portion of the dress is more full than I imagined it would be, which I love. The top is meant to be bloused a little, with a ribbed knit neckline and waist. The waist doesn't cinch or anything, so it can migrate a little depending on how you move. I am wearing this dress in a US 22, which proved to fit well right out of the bag. I almost think I could have gone down a size to ensure the waist wouldn't migrate, but then I would risk it being too tight in the bust/arms/tummy. The hem hits just above my knee, making it a bit longer than a lot of skater dresses at ASOS or elsewhere.
I know it is going to be a great dress year round because of the fit and fabric. It should also pack well for travel. I am definitely looking forward to styling it in multiple seasons. Now I just need a smooth cup Torrid bra since the lines of my bra are pretty obvious. (For reference, I am 5'9", typically wear a 22/24, with measurements 52/49/58.)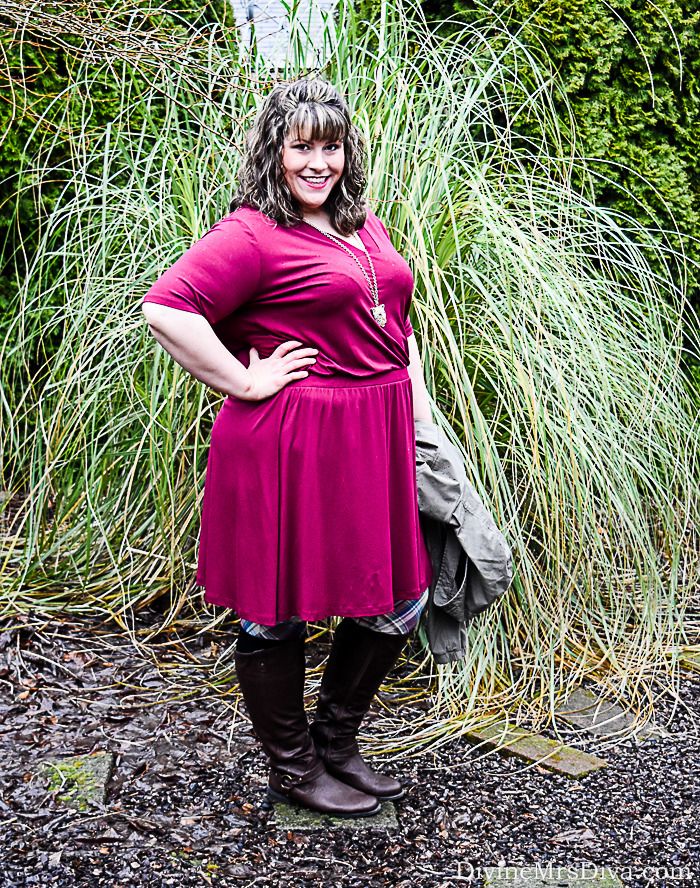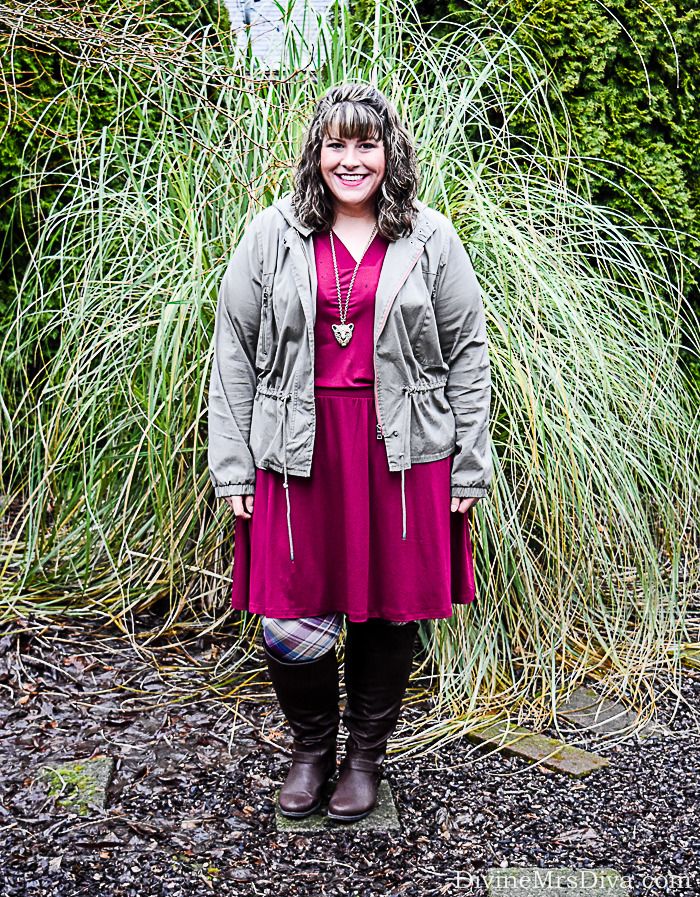 It was a cold and rainy Northwest day when I wore this out to Bunco. I added some plaid leggings and brown boots to keep things casual, fun, and add some extra color. The leggings are actually sleepwear leggings from Lane Bryant. The material is often more thin and stretches out easier than regular leggings, but they are made in fun prints. It was raining when I took these photos, so I quickly popped on my hooded anorak jacket from last spring, with a golden cheetah head necklace to add some sparkle.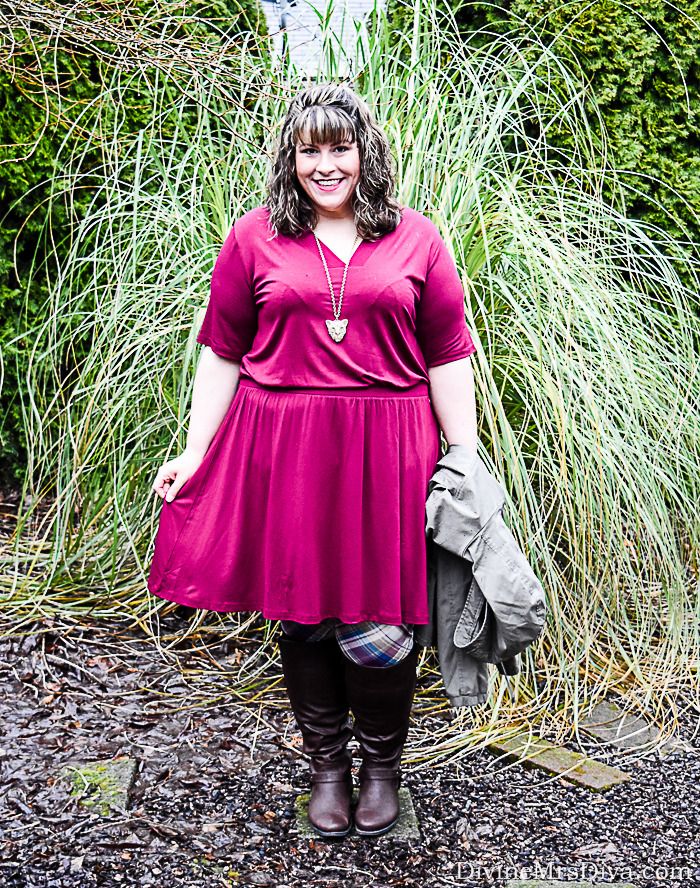 Skater Dress with V-Neck
- ASOS Curve
(on sale right now for $17.50!)
Hooded Jacket -
Lane Bryant
Plaid Leggings - Lane Bryant
Stretch Riding Boots - Avenue
Cheetah Necklace -
Torrid
Have you found some great pieces at ASOS lately? Do you have thoughts on their sizing you would like to share? What clothing item are you always on the lookout for?