Ah, family! Am I right? Some relative drama impeded on my productivity this week, making it hard to focus on my blogging tasks and just pissing me off in general. This whole week has been a little weird in that way. Bottom line, sometimes you just have to realize that certain people can't, or shouldn't, be around each other.
You know what should mix though? Prints! Choppy transitions aside, I love a good print mixing ensemble. Looks that combine bright colors and graphic prints make a look feel fresh and unexpected to me. I don't often try my hand at mixing it up in that way, but I have done it
a couple times on the blog
. (
I'm not counting the mixed patterned dresses because the work was done for me in that case.
) When this colorful Jete peplum top came in my Gwynnie Bee package, I decided it was a prime opportunity to shake things up.

Jete is a
Gwynnie Bee
exclusive brand that I have
previously talked about on the blog
. As with the similar GB house brands, I love the silhouettes and styles, use of color and pattern, but am not a big fan of the material used. This top is no exception. It is stretchy, comfortable, easy to wear, cute, fits well, seems to be made well. The material is the smooth poly/spandex fabric that just doesn't look great up close. As a peplum, I don't think the material took away too much from the top. But as a dress, it definitely looks noticeably lesser in the quality department.
That being said, I really love the houndstooth pattern with a rainbow of colors mixed in. It is playful and bright. You can see the same pattern on a larger scale
in this dress post
. It was easy for me to pair this top with a solid skirt or jeans, but I wanted to try something a little different. I busted out two of my patterned pencil skirts to try my hand at some bold pattern mixing.
For me, the key to mixing prints is to make sure they have one or more colors in common. This first skirt is a black and white diagonally striped pencil skirt in a stretchy knit fabric. It is shorter than I usually wear, but the proportion with the top is great. I also think the more fitted skirt looks great with the peplum silhouette.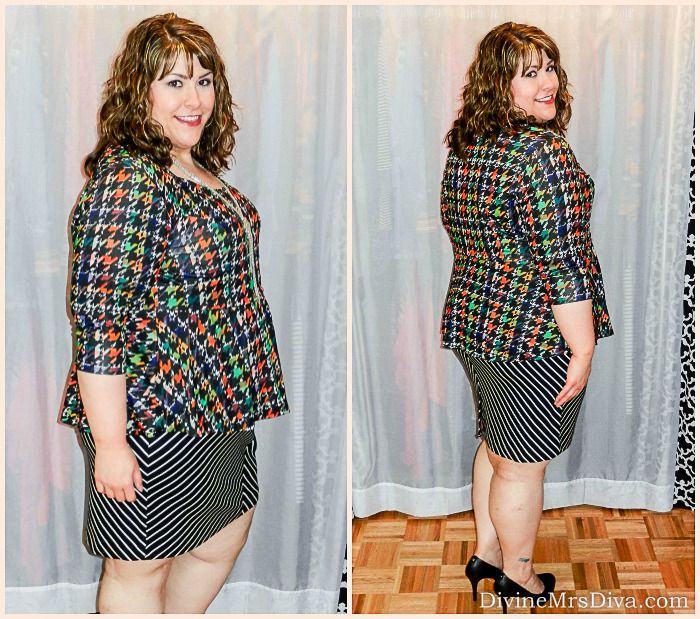 My second skirt choice is a black and grey, ponte knit leopard print skirt. I think this print looks better with the top because it is a little more toned down and doesn't compete. However, this skirt is a little longer and a bit more loose, which I feel is a little too bulky for the look I would like. These features do provide a more conservative look though, especially when compared to the skirt above.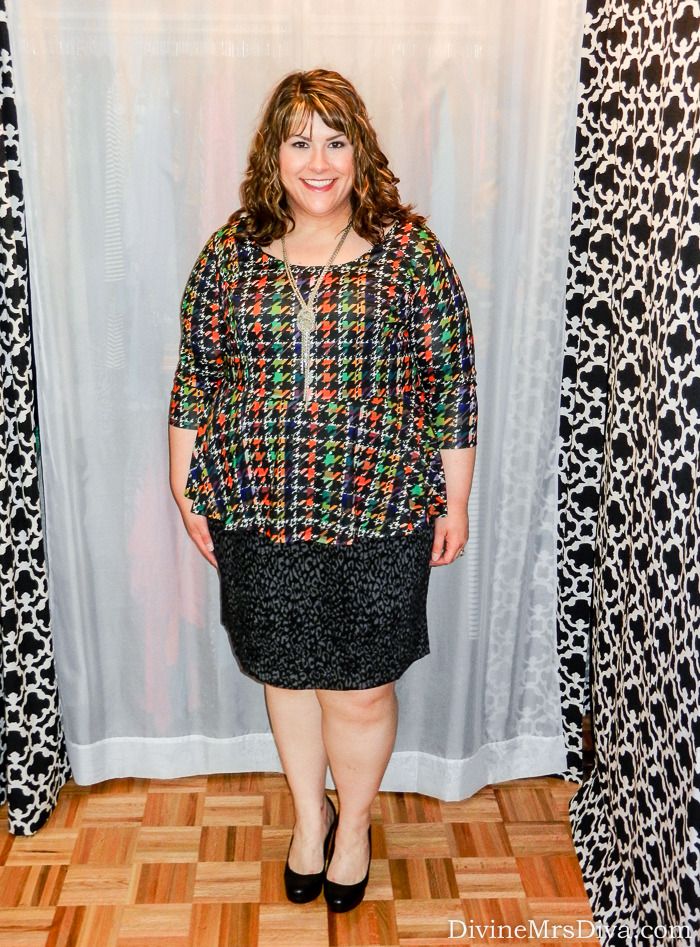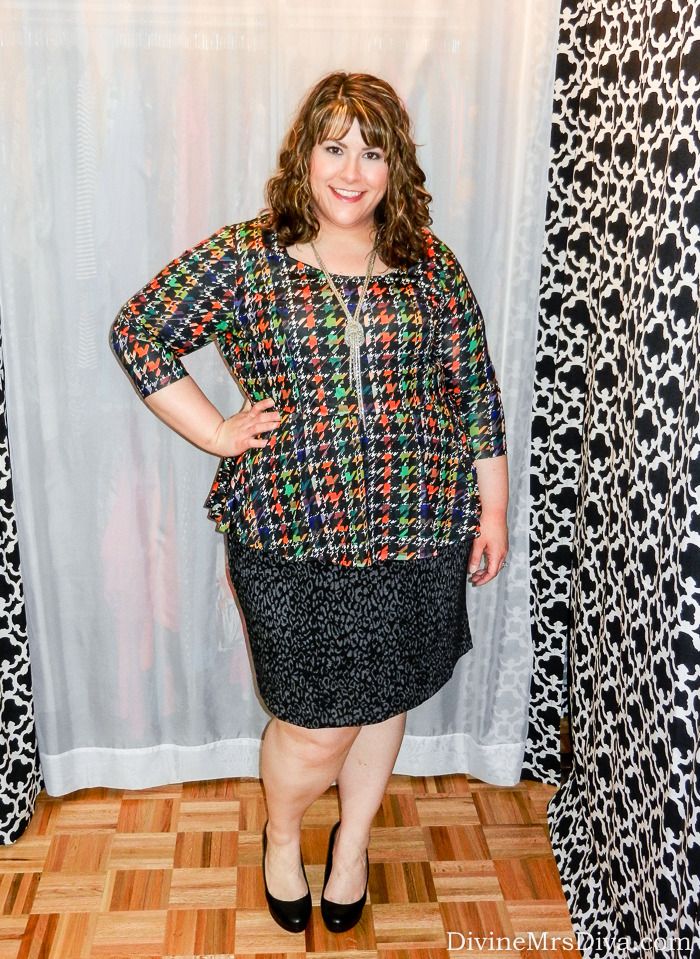 Jete Houndstooth Printed Peplum
(3X) -
Gwynnie Bee
(Get your first month FREE!)
Striped Knit Pencil Skirt - Lane Bryant (
similar
,
similar
,
similar
)
Leopard Pencil Skirt - Lane Bryant (
similar
,
similar
,
similar
)
Black Heels - Call It Spring via JCPenney (
similar
,
similar
,
similar
)
Silver Chain Necklace - Avenue
Do you like to mix prints in exciting ways, or do you shy away from bold combinations? What is your favorite look of the two? Do you have any tips you live by for mixing prints?