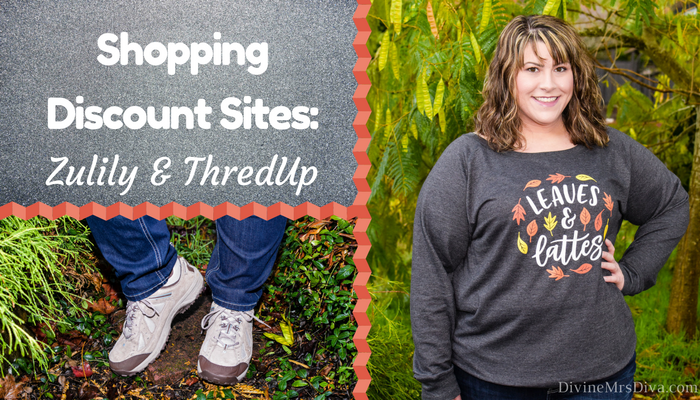 I'm an avid shopper, but I hate paying full price for anything.  I will go out of my way to find the best deals I possibly can.  I've long utilized sites like
Ebates
and
Honey
to help me get the most bang for my buck.  If these sites are new to you, I will be talking about them below.  Most of us are budget-conscious individuals who are looking for great deals on great items, so I thought I would share my experience with a couple of discount sites.
I've been shopping at
Zulily
since 2012, but ThredUp is a site I starting utilizing this year. In today's post, I'm giving you the pros and cons of each site experience and talking about the kinds of items you can find at each one.  Today's outfit features items from both of these sites!