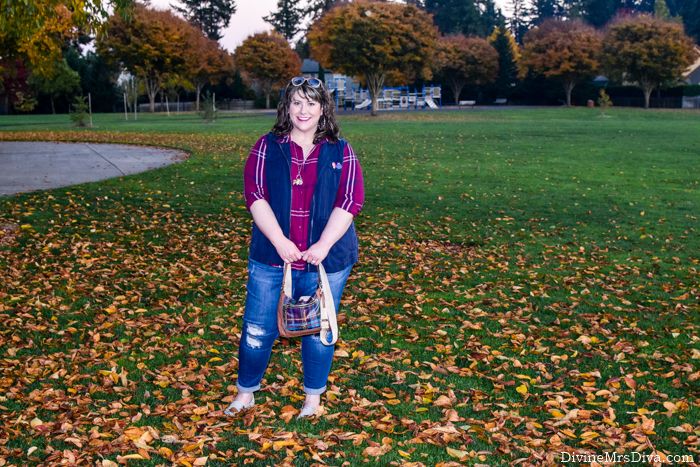 Fall is finally upon us! I have mixed emotions about this. Summer was so hot and oppressive and seemingly long (because of the heat, I am sure) that all I wanted was for it to be fall. But I wanted it to be MY perfect version of fall (
55, sunny but chilly, crisp and cool enough to wear my fall clothes
), and not reality's version of fall (
45, raining endlessly so you can never do fun outdoorsy fall things
). Such is life in the Pacific Northwest. I'm glad the plants are finally being watered, but I feel very stifled in all these clothes I have to wear now.
With the rain, I also have a really hard time taking outfit photos in a timely manner. I try to work around the weather and have been scouting for some covered areas, but it may not always work that way. I'll do my best. Anyway, before the rain set in, we had an awesome, sunny fall day in which I was able to layer in a totally cute way that didn't make me feel stifled. I love this look, so I am excited to finally share it with you!

- I bought the items in this post. All opinions presented are my own and without influence. This post contains affiliate links and I will be compensated if you make a purchase after clicking on my links. -


Before we get started, I am 5'9", typically wear a 22/24, wear a 40B bra, and my measurements are 52/49/58.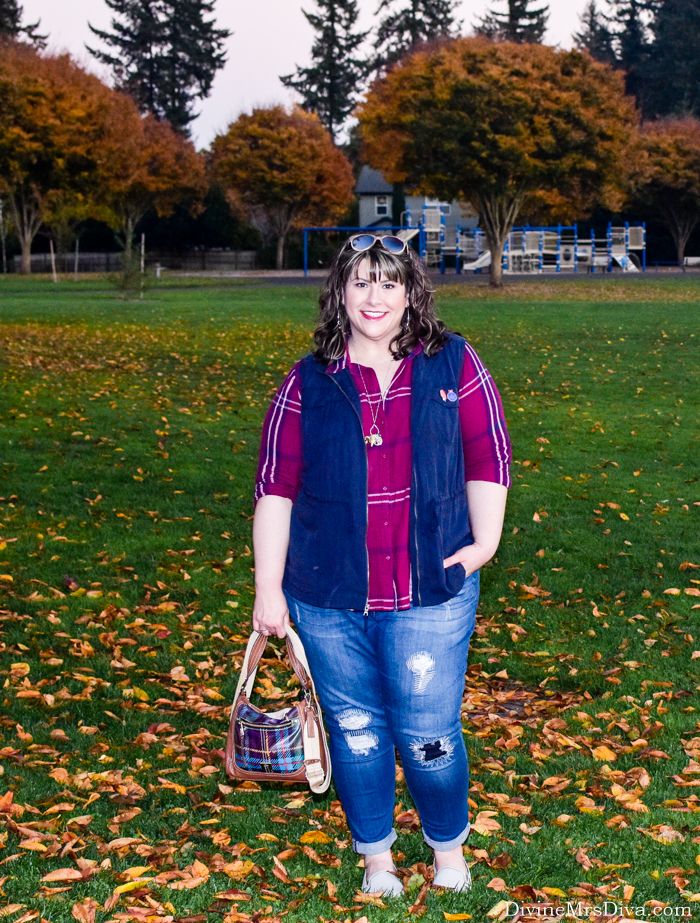 As a kid, I loved wearing vests. I had a few floral jacquard ones that I would wear with t-shirts and shorts. Somewhere along the line, I stopped wearing them and was often told that vests would make me look bigger, wider, broader, fatter, etc. I didn't start wearing them again until
the last couple of years
. And I love them!! I actually find them to be somewhat slimming (which isn't necessarily my goal. You do not have to look thinner for an outfit to be a good outfit.). I just don't think vests have the same affect on my body that I was told they would have for most of my life. As with all things, it is just about finding ones that are right for you. The waist of
my longer vest
doesn't hit at the right place and, I feel, makes my proportions look a bit off. Though I like the length, I find myself wearing it less because of this reason.
As a person who is often too hot in a jacket, coat, or sweater, I find the added layer of a vest practical and functional. In the fall and winter, people and places of business seem to jack up the heat way too soon and way too high. And the warmer I am, the crankier I am. I hate carrying extra items around also. So I've become a fan of the vest and added two more to my wardrobe this year.
I found this "military vest" style at Target over the summer. I wasn't in vest mode, but they seemed to have the waist ties in the right place for my proportions. While my long vest is Ava and Viv and is a bit oversized, this Merona vest is spot on. I bought a 3X in the green initially. At least with Target, you can return items in store. But I loved it, so I also bought the navy. I'm so glad I did because I feel like the navy goes with even more than I had anticipated. The hem hits me at a great spot about mid hip and is slightly shorter in the back. While this particular vest is no longer available online, I did find
an identical style
at JCPenney in both green and navy as well. At this moment, it is on sale even - for $22.49!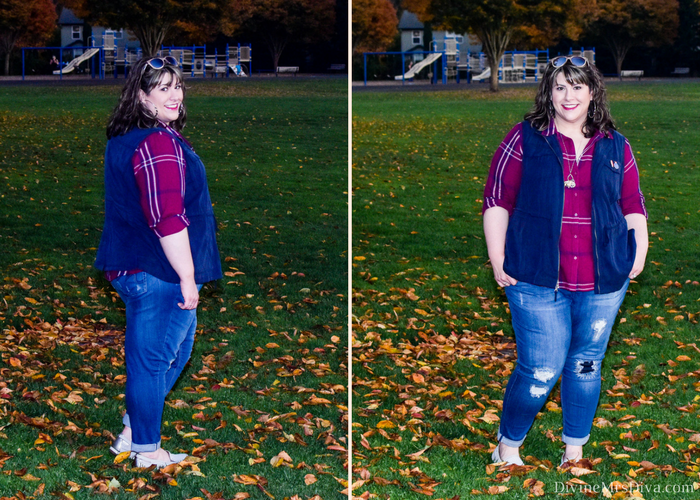 Speaking of JCP, that is where I found
this plaid shirt
recently! I rarely get a chance to shop in a store anymore, but Sean and I had to run to Penney's to see if they had some new khaki styles he was interested in. While there, I skimmed through the small plus section to check out the new arrivals. I've been on the lookout for a new plaid shirt this year. I love the ones I have, but they are slightly oversized. Most of my plaid shirts are from Torrid years ago, but the last few I have tried on from Torrid have not fit properly at all. And I didn't want a thick flannel or wrinkly rayon version of this style of shirt.
JCP didn't have a ton of plaid to choose from, but I did spy this burgundy/navy number from across the room. It was on sale for $20 and the 3X fit me perfectly, even over the t-shirt I was wearing at the store. As soon as I knew I was going to buy it, I pictured it in this very outfit. The brushed twill is soft and doesn't seem to wrinkle too fast. It isn't so thick that I get too warm. It is 100% cotton and I haven't washed mine yet, so I can't speak on shrinkage. And while it fits me pretty spot on, if you feel you are between sizes I would go ahead and size up. I have rather large upper arms and this shirt fit them surprisingly well.
The
Rolled Skinny Jeans
are another one of
my Melissa McCarthy Seven7 finds
. They are actually on sale right now for $24.50 (regular $98) and available in most plus sizes as of the writing of this post. These are definitely in my top favorites of denim I own. I like the mix of deconstruction and patching and the placement of these embellishments. I've worn them quite a few times, with lots of moving around, before they stretched out enough that I needed to wash them. I'm wearing this style in a size 24 and feel they are pretty true to size. The denim is soft and comfortable with a good amount of stretch. I find some of the MM7 styles have a lot of extra room in the tummy/butt, which can translate to a higher waistband or saggy crotch, but these didn't do that for me.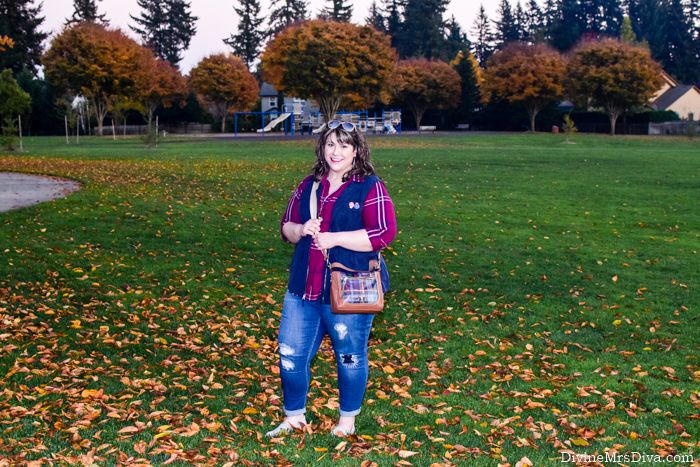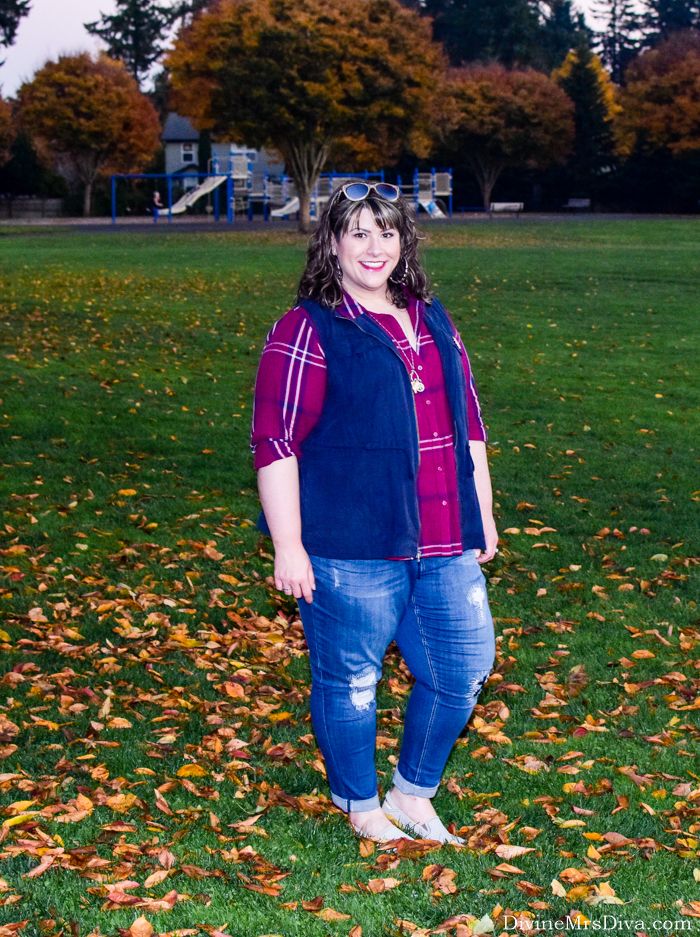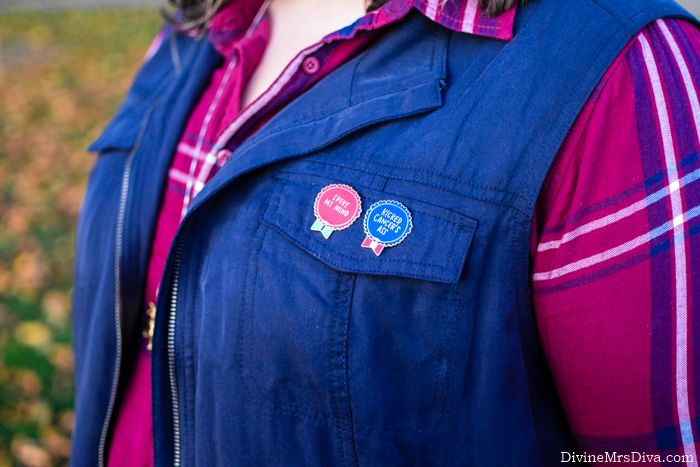 Now on to accessories! Most of the items in this outfit are new to me and the blog, so I wanted to make sure to at least give them a mention. These particular shoes,
Cobb Hill Zahara Flats
, are not new to you or me, but I do want to point out that they are the most comfortable slip-on casual flats I own. I would put these above my Crocs and Danskos even. The Cobb Hill flats are consistently comfy for long periods of time and lots of walking. I highly recommend them and am sad they seem to be all out of my size in the style because I really want more.
As for new items, I picked up these sunnies on a whim at Lane Bryant. I love that they have a mirrored lens and sparkling embellishments on the side. They've been my go-to this summer because I also like the lighter colored frames. I feel they go with my hair much better than my usual black sunglasses. The plaid purse in this post is also no longer available. I also bought it on a whim as well. It had been in my JCP wish list for a bit because I kept telling myself I didn't need another purse. But then it was on sale for $15 and I couldn't pass it up. As you know, I have been trying to work with smaller purses and carry less. This particular handbag is small but roomy, which works perfectly. I am actually able to fit a decent amount of stuff in there, but it still isn't too heavy. The crossbody strap is a great length, but the plaid pattern and color combo was what initially called to me. Thankfully, it matches more of my clothes than I thought it would.
My old rhinestone hoop earrings from Torrid that are ages old have started to look dingy, so I wanted to find some new hoop additions. This is about the time that I came across an article that says hoops are SO not "in", but I don't agree nor do I care. I love hoop earrings! I found about five larger hoop pairs at Charming Charlie and snatched them up. One of those pairs is the
Helix
, a larger hoop with solid upper and twisted bottom half. I love them! And I have to say, I am so excited that Charming Charlie actually had larger hoops with interesting looks. It has been really hard to find hoops larger than a quarter.
The last two accessory items on the list are my charm holder and enamel pins. I found the
charm holder on Etsy
during a long search for such an item. I've been picking up charms from my travels, in addition to the special personal ones I have from Sean in reference to our relationship or my departed angel furkids. I wanted a nicer way of displaying them that seemed a bit more organized than just stringing them all on my chain. I've seen charm holders that open and close, ones in the shape of a heart, etc., but they were all made of plastic or metal that turns very fast. So I went to Etsy, where I am rarely disappointed, and found this charm holder from Etsy Seller HillCountrySilver. The product itself is very well made, with very fast shipping and great customer service. It was actually very easy to get them on the holder, even with its spiral top closure. HillCountrySilver does have various styles of charm holder if you are looking for one. I've since bought another one because I am going to put my travel charms on one and my personal mementos on my current holder.
Enamel pins have been all the rage lately, but I don't often remember to wear them. I want a perforated purse that I can easily attach my pins to, but until then VESTS are a great for rocking said pins. I took this outfit opportunity to sport my two
Everyday Bravery Pins
from Emily McDowell Studio. I first found out about these pins because I follow Emily on
Instagram
. The one that caught my eye says "Kicked Cancer's Ass", so I bought it for myself after another year of being cancer free. Lately, they have all spoken to me on some level, but I also ended up buying "Spoke My Mind" as a badge of honor and encouragement to not let others dampen my spirit. Some of my other favorites: "Stopped Caring About Bullshit", "Loved Myself", "Someone Didn't Like Me And It Was Okay", and "Gave My Last Fuck". There are many more! Some of the sayings are also available in keychain form now. Whether you want to pat yourself on the back for a job well done, or someone you know needs a fun little reminder, these are great gifts! They would also make great stocking stuffers.
St. John's Bay Long Sleeve Brushed Twill Button Front Shirt
- JCPenney
(ON SALE for $14.99 (reg. $42))
Military Vest - Merona (
similar
)
(ON SALE for $22.49 (reg. $60))
Rolled Skinny Jean
- Melissa McCarthy Seven7
(ON SALE for $24.50 (reg. $98))
Zahara Flats
- Rockport Cobb Hill via Amazon (
similar
)
Tig Ii Sutton Crossbody Bag - JCPenney
Helix Large Hoop Earrings
- Charming Charlie
Everyday Bravery Enamel Pins
- Emily McDowell Studio
Sterling Silver Charm Holder
- Etsy seller HillCountrySilver
Sunglasses - Lane Bryant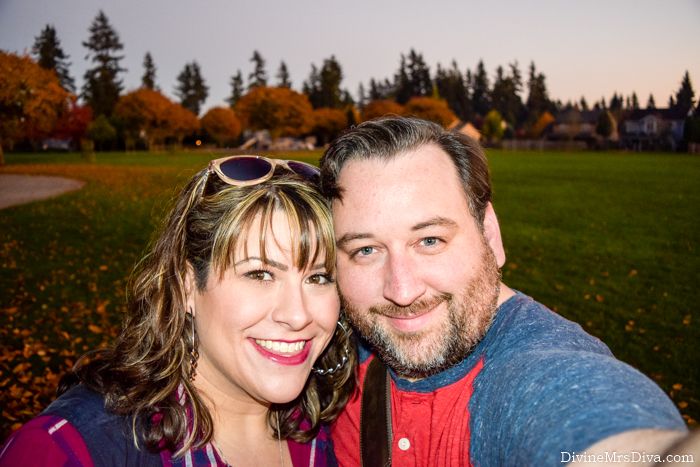 As long-winded as this post appears, I hope it provided you with some great information on these pieces. Are you into collecting charms? Which is your favorite Everyday Bravery pin? Have you tried Melissa McCarthy Seven7 denim yet? Vests - love 'em or hate 'em? Chat with me in the comments!