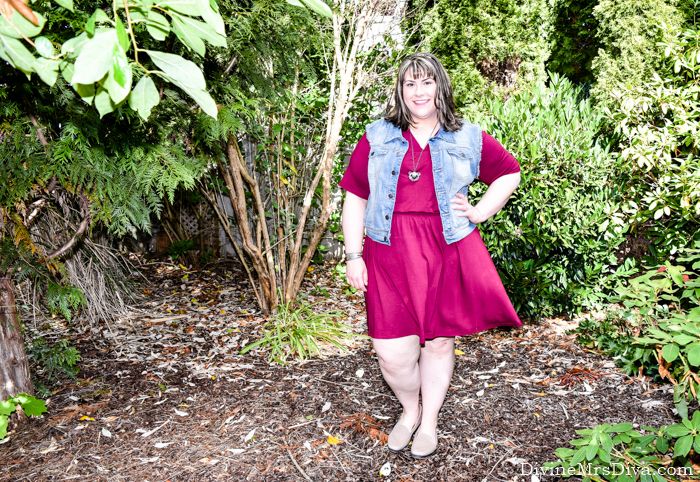 Back in February, I showed you
this ASOS Curve dress styled for the middle of winter
with boots, leggings, and a jacket. I've been wanting to wear it through the seasons, but just haven't had a chance to lately. Over the weekend, I pulled the dress out for running around town, finally having a chance to style it for warmer weather.
I received a lot of compliments from total strangers while I was out running errands. This look is very simple, but people really gravitated to it.

It wasn't a crazy hot day, so I decided to add a denim vest for interest. The dress is cute on its own, but I loved the contrast of the dark red with the light wash denim. The denim also adds a dose of casual and makes the skirted portion of the dress seem a little more playful or flirty to me. Beige loafers, for comfort and ease, kept the look lighter. I topped it off with my sparkly panda head necklace and a headband that matched my hair.
It was such a simple and easy look to throw together. I was exhausted and just didn't want to think too much about what I was wearing. I went to my hair appointment and tried on clothes at JCPenney. Then Sean, the mom-in-law, and I went out to dinner. Sean and I were celebrating our 11th dating anniversary, so we dined at the German restaurant we went to on our first date. YOu can't go wrong with fondue! It was a fun day, made even sweeter by all the kind strangers that loved my outfit and told me so.
You can see this vest on the blog
here
and
here
.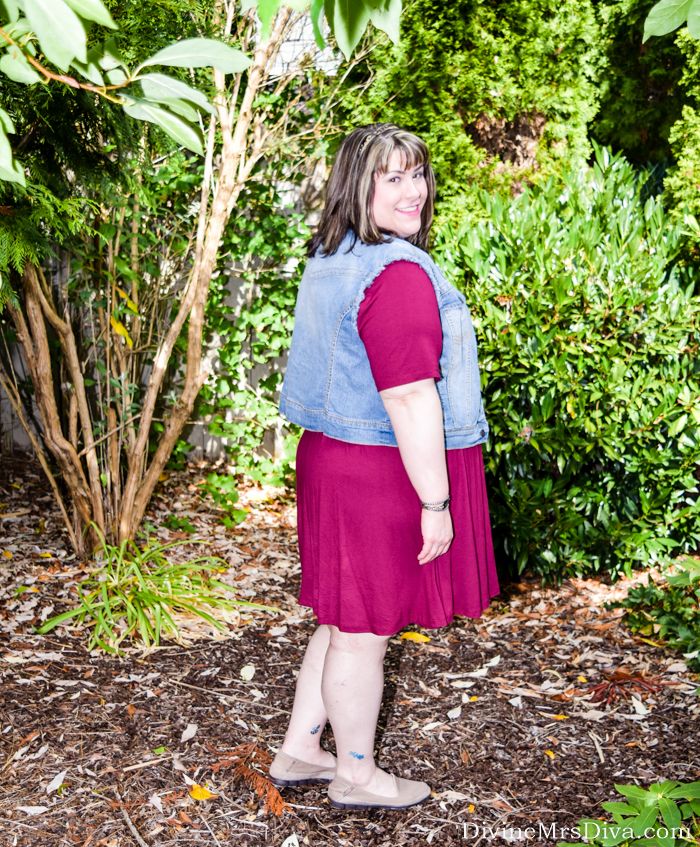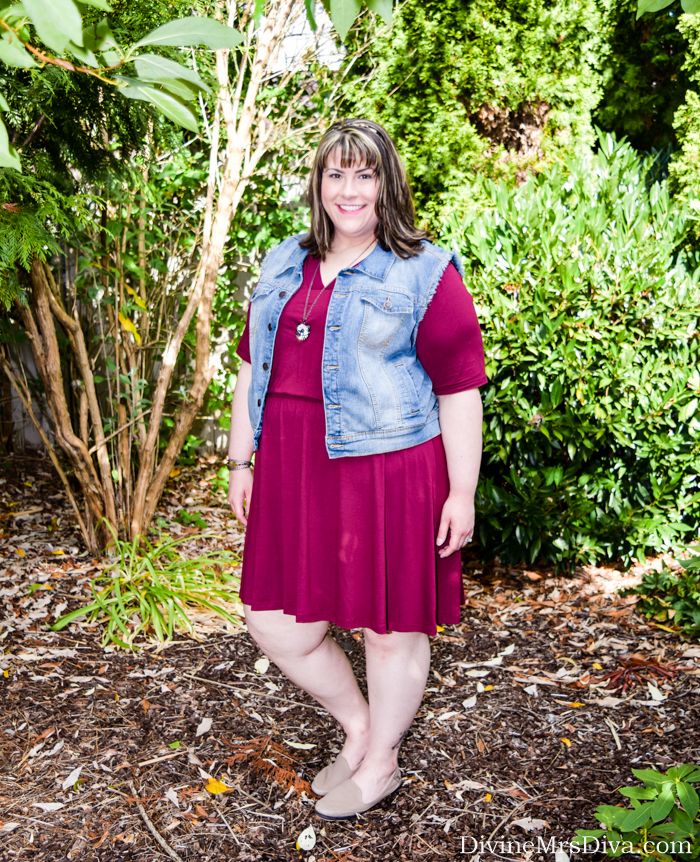 Skater Dress with V-Neck - ASOS Curve (
similar
,
similar
)
Denim Cutoff Vest - American Rag (Macy's) (
similar
,
similar
,
similar
)
Panda Head Necklace - Torrid
Stretch Sole Skimmer
- Crocs
What easy going pieces do you have in your wardrobe? What pieces do you wear that work for every season?