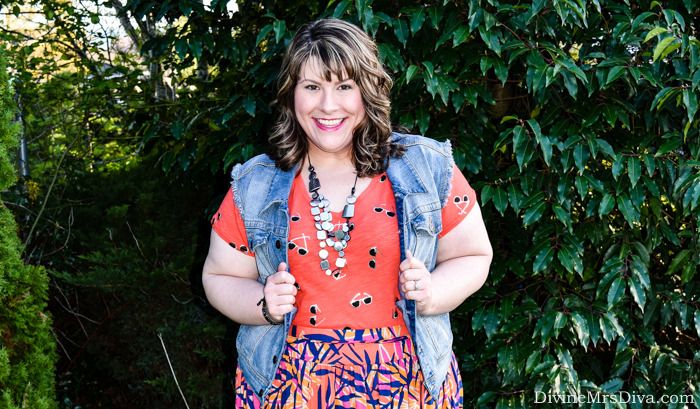 Even though I have been trying my hand at pattern-mixing for a couple of years now, I still find it kind of intimidating. It can seem risky when you second-guess an outfit and feel a bit scared of putting a certain look together. But I'm at it again, shopping my closet with my new Lane Bryant graphic tee in hand. You never know what something will look like until you try it on! I actually ended up loving this bright spring ensemble!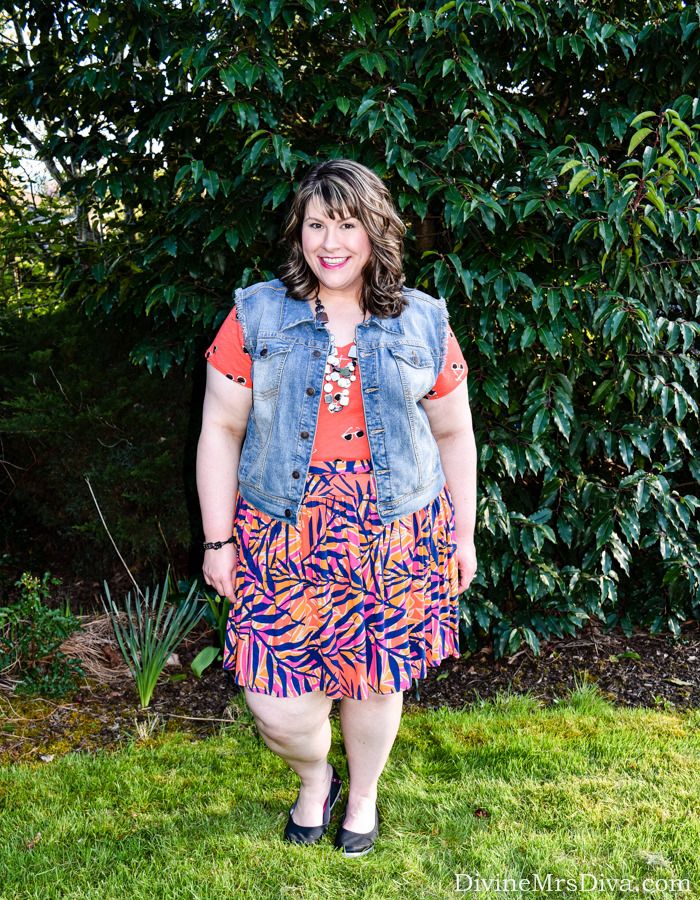 The graphic tee is the only new item in this look. Of course, I am late enough at posting this that it is no longer available online. I know my local store has tons of graphic tees in stock, so you may find it at your own local LB. I talked about Lane Bryant graphic tees
previously on the blog
. This one is a little more fitted due to the ruching on both sides. Being that it clings a little more to my tummy than I would like, I decided I wanted to wear it with a skirt. That is when the inspiration for a bit of unexpected fun hit me.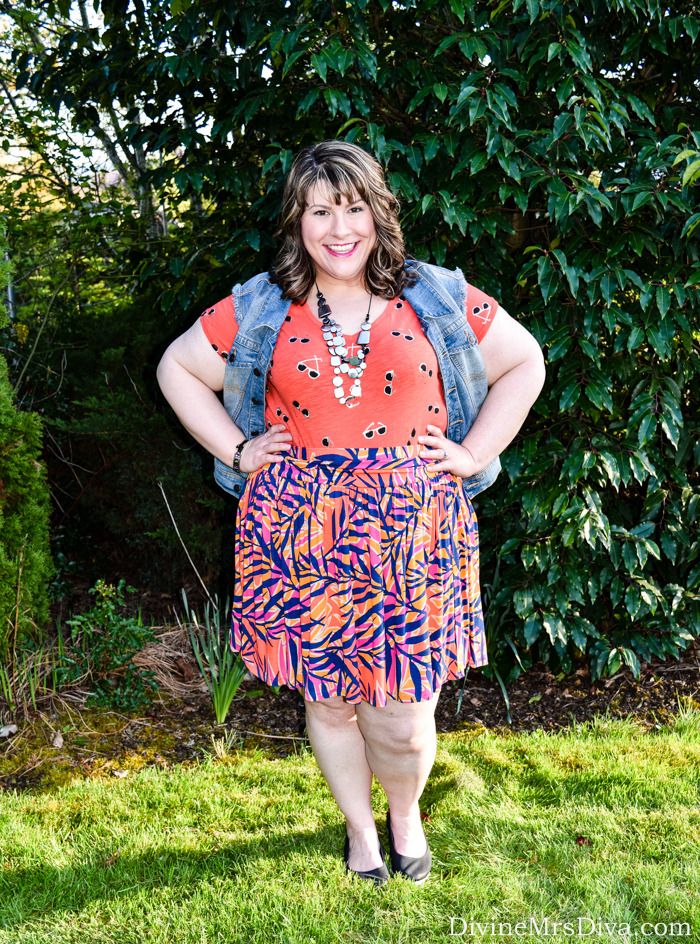 The orange of this sunglasses tee perfectly matched the same citrus hues of a flippy knit skirt that I own (
also from Lane Bryant
). I haven't worn it too much because it can sometimes be hard to find the right top to go with such a bright, busy printed skirt. But seeing as how the colors complemented each other, I thought I would take the plunge. On its own, it was a bit overwhelming with two competing patterns, so I added the vest instead of a belt to break things up a bit. This provided the right amount of coverage while still keeping things casual, light, and non-fussy. The shiny necklace mimics the black and silver of the sunglasses tee while also helping to draw the eye up and balance things a bit.
Looking at the photos again, I am glad I went for it. When it gets truly warm here, I know this is a fun look I can rely on for keeping cool but providing a punch of personality.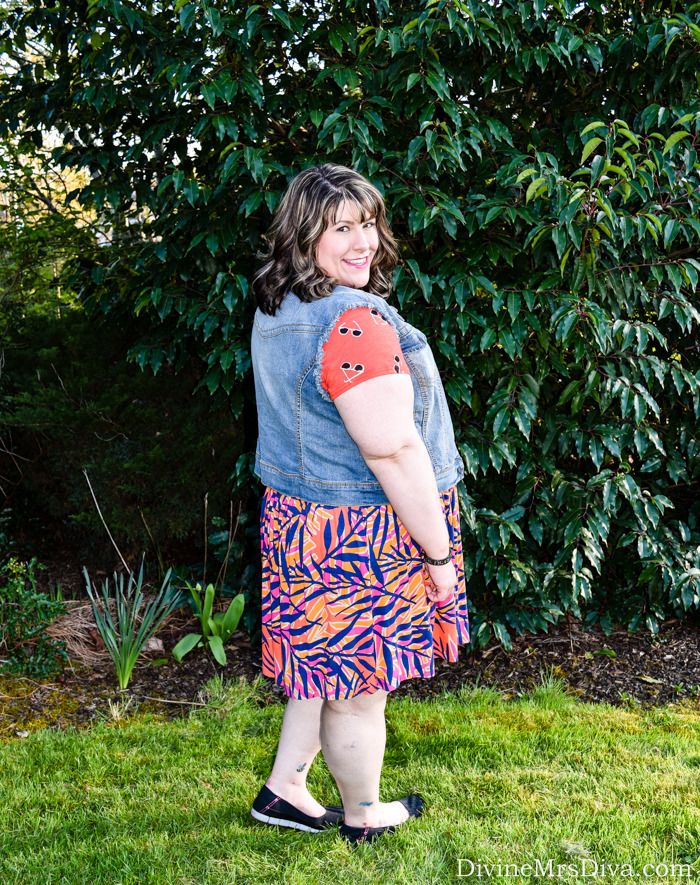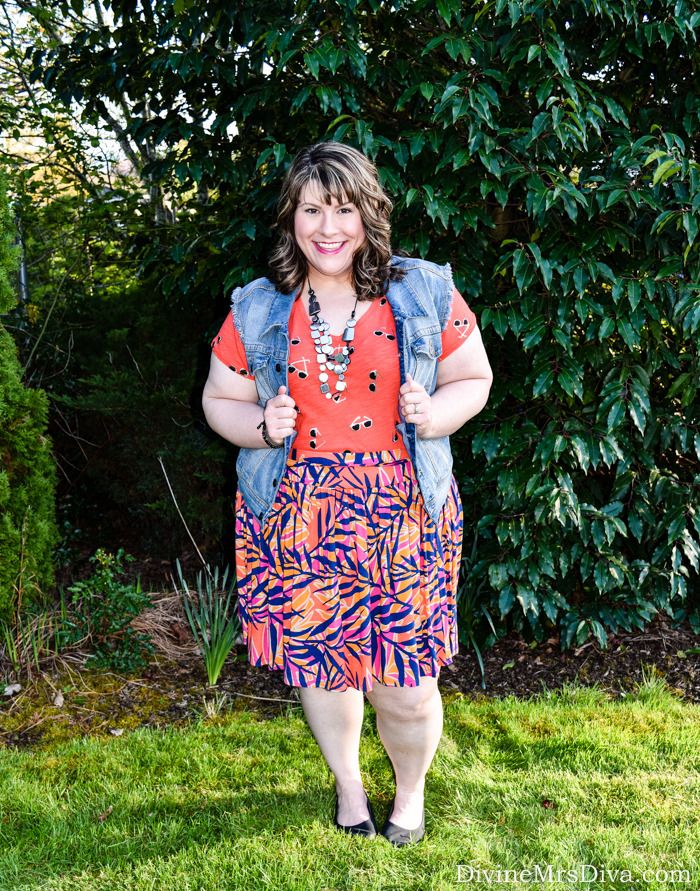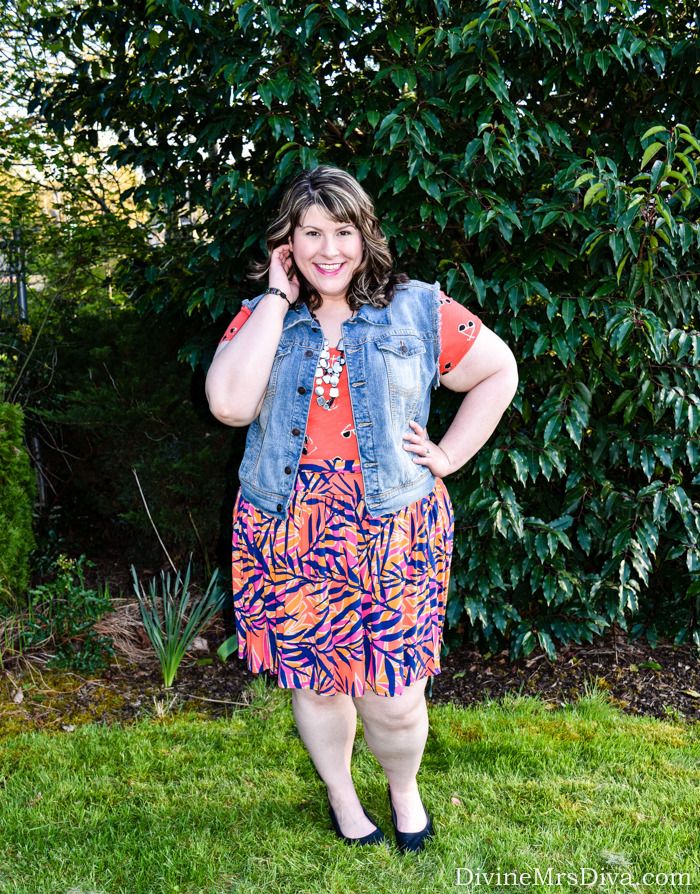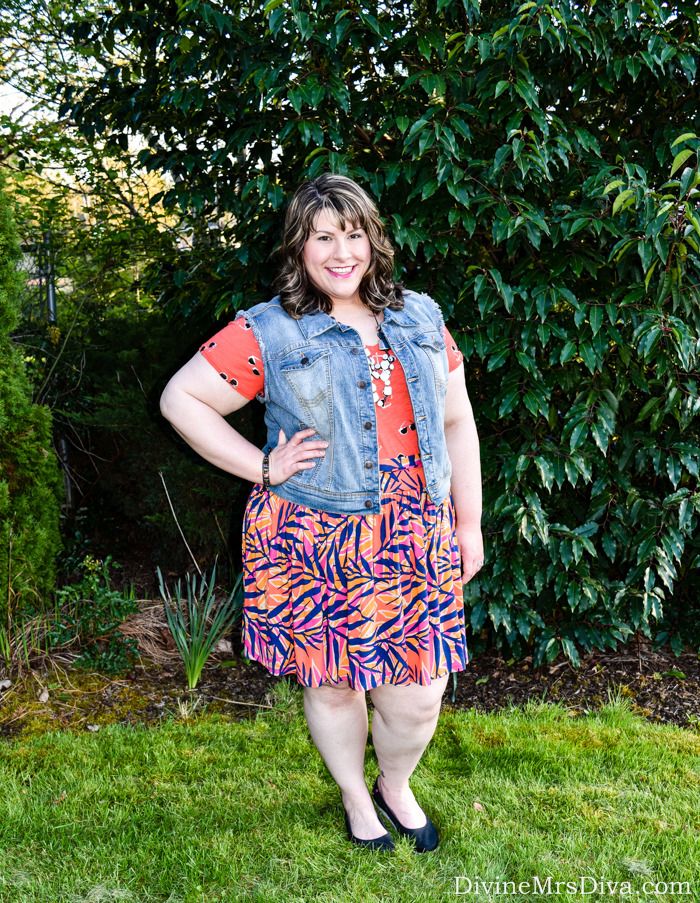 Sunglasses Graphic Tee -
Lane Bryant
Denim Cutoff Vest - American Rag (
similar
,
similar
,
similar
)
Leaves Flippy Skirt - Lane Bryant
Stretch Sole Flat
- Crocs
Necklace - Avenue
What are you looking forward to wearing this spring and summer? Have you stepped out of your fashion comfort zone recently and want to share your experience?