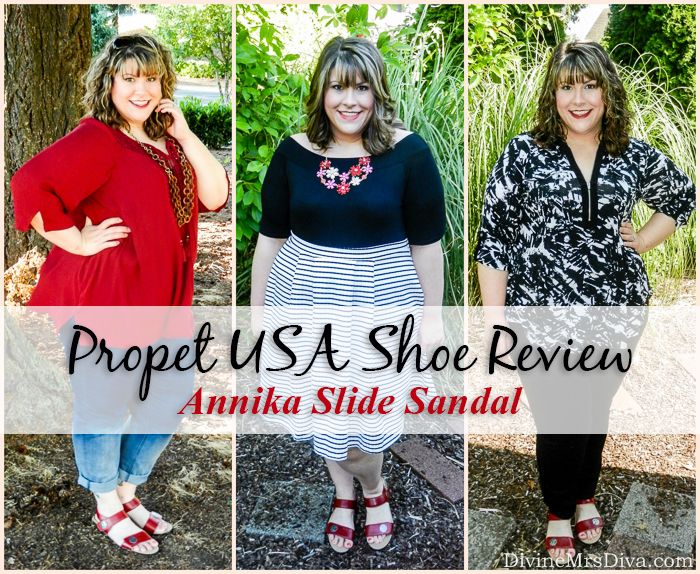 Shoe shopping has become increasingly more difficult as I have gotten older. It isn't from a lack of seeing shoes I LOVE, but rather from a lack of being as nonchalant about what I put on my feet as I was when I was younger. Back in my teens, it was all about quantity over quality. I wanted to be fashionable on a very small budget, so I bought as many shoes as I could for as cheap as I could find them. But cheap shoes typically lack cushioning and support, resulting in your feet (and possibly other parts of your body, like your hips, knees, spine, etc) paying for it later. While I don't have any major issues, as I have grown older I can no longer tolerate uncomfortable, unsupportive shoes. I've started a mission to replace my hurtful pairs with upgraded versions.
Propet USA
sent me a few pairs of shoes to test out and review. They specialize in hard-to-fit feet and feet in need of special care. Propet offers a large selection of widths and sizes, as well as styles specifically designed to address foot ailments and pain. You can
read my review of the Lizzette sandal
; and read on for my take on this snazzy red sandal.....


- The sandals in this post were gifted to me by Propet USA. All opinions are 100% my own. -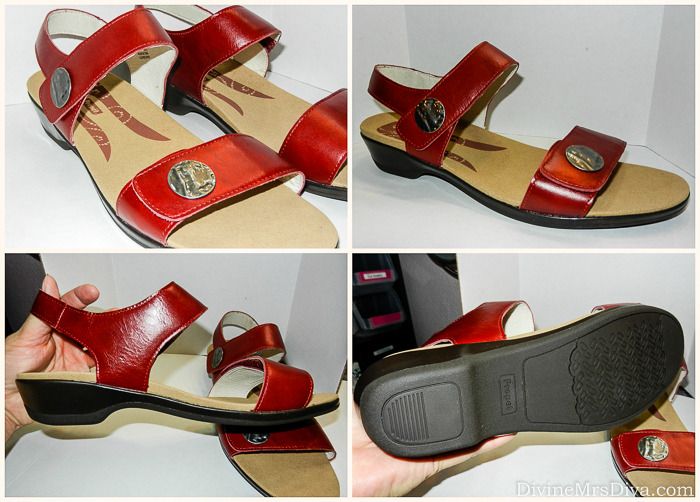 The
Annika
leather wedge sandal is a simple but sophisticated shoe. I've never really rocked a sandal with such wide straps, so it was equal parts exciting and intimidating. Embellished with metal buttons, the wide straps feature adjustable (read: strong velcro) closures that help ensure a good fit and make these shoes easy to get on and off. Both the inside of the straps and the foot bed are soft against the skin. This shoe also features Propet's
Rejuve Motion Technology
that works by enhancing your natural gait in order to alleviate foot and lower body pain. And with a 1.5 inch heel height, you have the simplicity and comfort of a lower-to-the-ground shoe.
As always, comfort is key. I have always been super comfortable in this shoe, walking it on many different kinds of surfaces to test it out. It's sturdy, well-made, and supportive. I'm wearing an 11 wide, which fit perfectly. The adjustable straps really give it a nice fit across the tops of the feet, so it isn't too restrictive. These have quickly become my favorite summer sandal.
When it came time to wear the Annika sandal and style it with outfits, it didn't take long to figure out that this shoe goes with just about anything. Casual, dressy, jeans, skirts - it really is a versatile shoe. I mostly wear it with black and white because I really love the pop of red in an outfit. This sandal also comes in black and a light tan. Below, I show you a few ways I have worn mine this summer.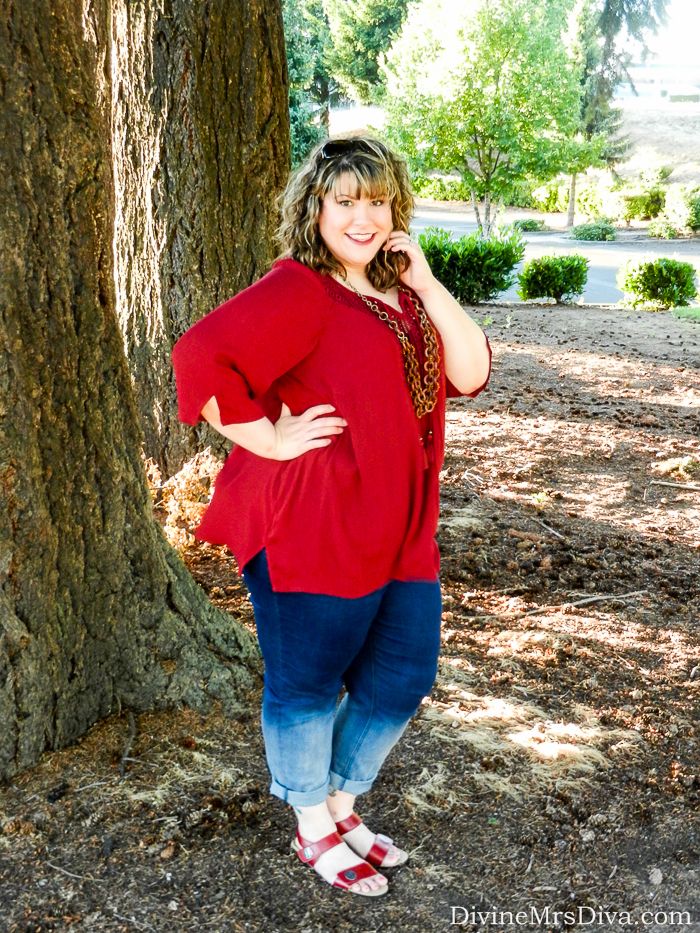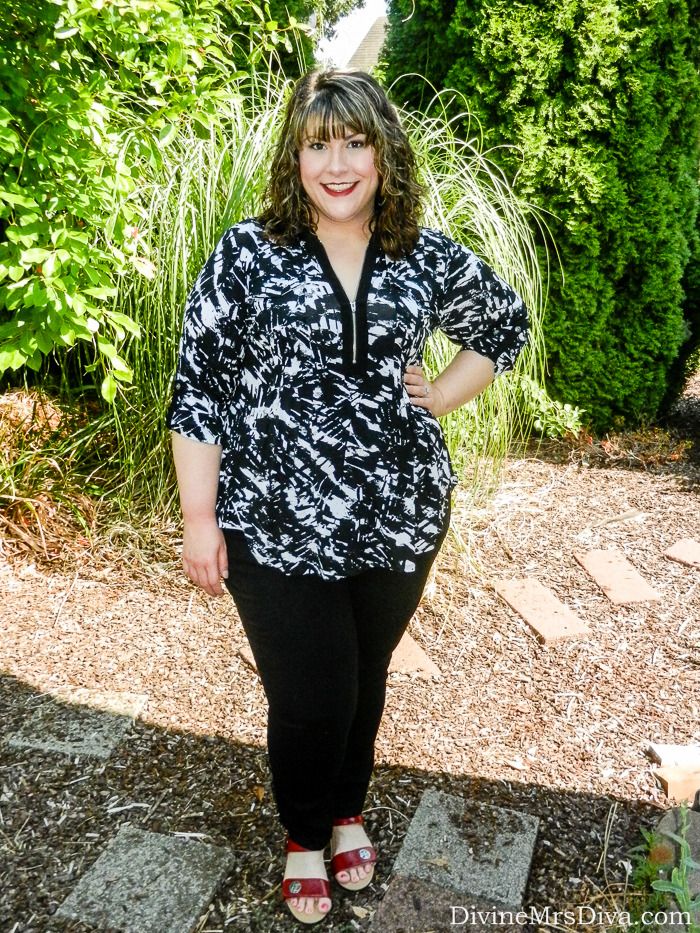 And just a side note, as I haven't featured this particular outfit on the blog yet: These 3/4 length sleeve, zip front shirts from Avenue are awesome! They are a little more fitted in the bust, with pleats to give more room in the hips. This one is a 22/24 and fits perfect. No shapewear needed. They seem to carry this style every season, mostly in black and white, but it is worth a look to keep checking for more colors too. And of course, my trusty black skinnies from Lane Bryant. I LOVE the fit and the comfortable stretch. I'm wearing these in a 24.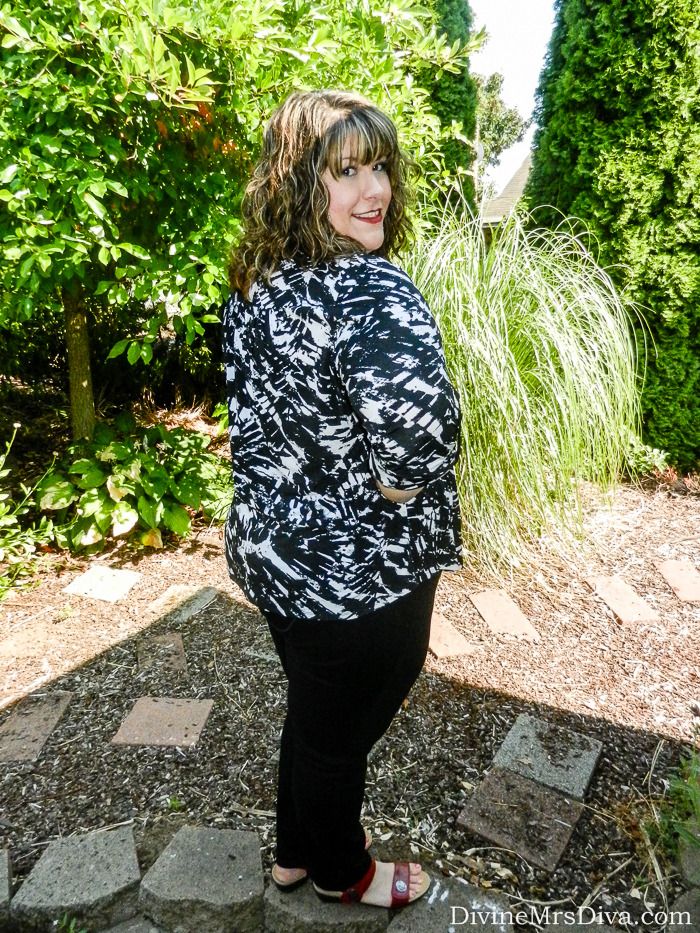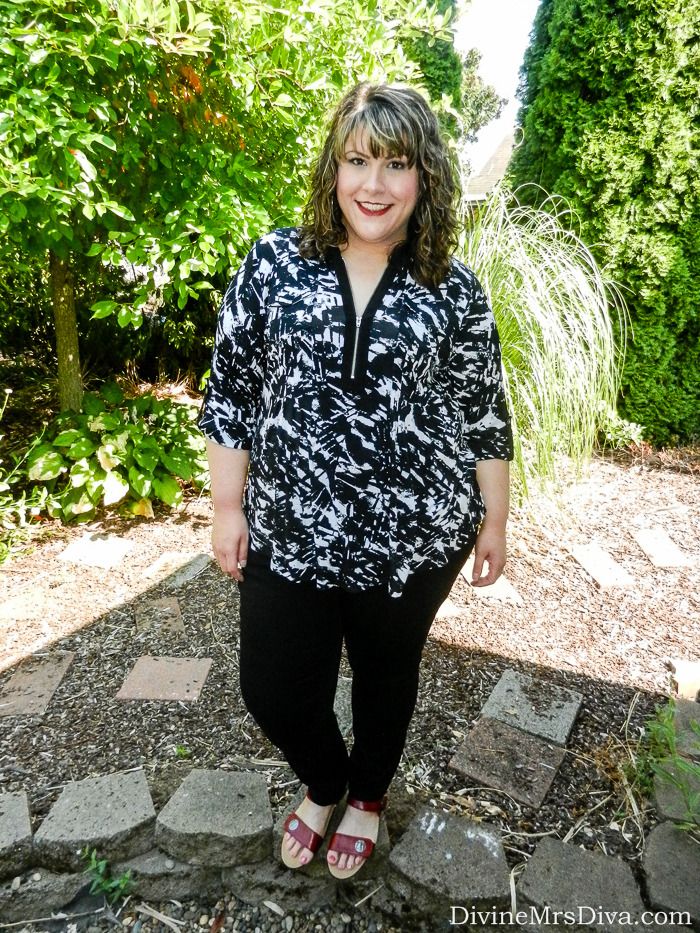 Brushstroke Shirt - Avenue (
similar
,
similar
,
similar
,
similar
)
Genius Fit Black Skinny Jeans
- Lane Bryant
Annika Slide Sandal
- c/o Propet USA
Have your tried Propet shoes? Do you have a favorite style? Do you have less tolerance for uncomfortable shoes like I do? Chat with me in the comments!
SHOP MORE PROPET STYLES: