So....I actually got a post out this week! Sorry for the little absence y'all, but I have been so distracted. I think I just needed a little "time out" to regroup. My anxiety has been pretty bad the last few weeks which just catches up to me at a certain point. I am nervously preparing to do a friend's makeup for her wedding day on Saturday and looking forward to a fun Monday post next week! Today's post focuses on two versions of the same style of dress I tried through
Gwynnie Bee
. They were both slightly different in fit, so it felt time to talk about them. Read on.....
Triste
is a Gwynnie Bee exclusive brand that features bright, bold colors and prints. Silhouettes in the brand are often A-line and fit-and-flare dresses, shifts, and a few tunics. The Chelsea dress is a popular style featured in twenty-two different color combos and patterns. The description calls it a fit-and-flare style, but I think it leans more towards being an A-line. It is definitely a style that can be dressed up or down, can be worn to the office or out to dinner, and will look great on a lot of body types.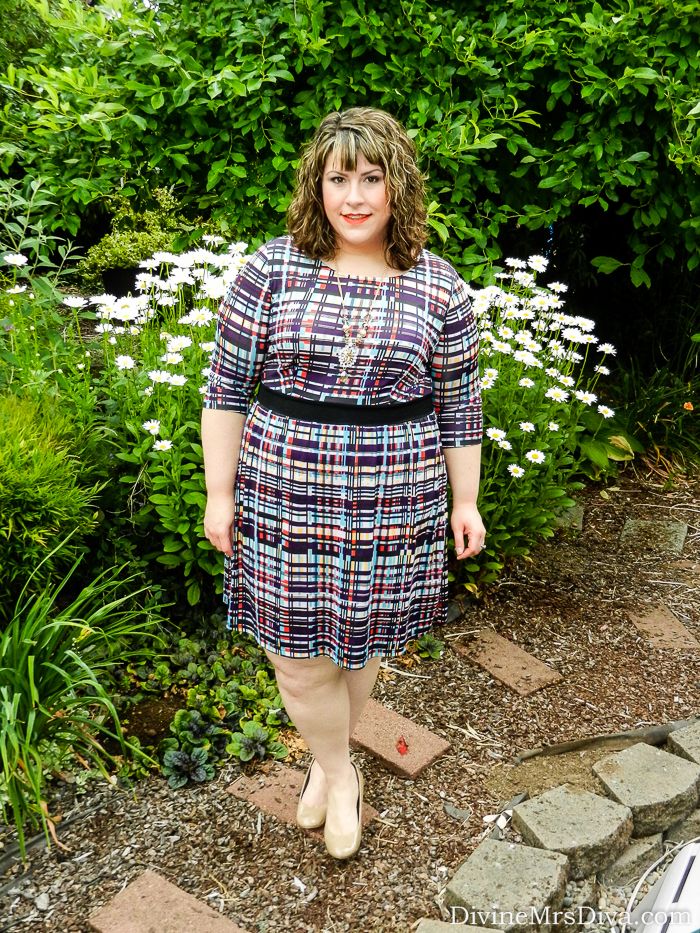 With the plaid dress, I love the color combo of brown, dark purple, turquoise, orange, and yellow. It gave me mod-fall vibes! The colors are vibrant and fun, which I feel is definitive of the way I like to dress. The scoop neck doesn't feel too restrictive or too high. I have been averse to higher necklines as of late. But I love the three-quarter sleeves, empire waistband, and stretchy material.
Both the plaid dress above and the "fiery floral" dress below are the same size 3X, but I feel like the plaid dress is a much better fit. The fiery dress was pretty tight in the arms and fitted in the bust. Because the material is a stretchy polyester in this darkened fabric below, hazy white areas appear where the material is being stretched too much. I wasn't thrilled with the look of it as it makes the garment look really cheap and ill-fitting. For reference, I typically wear a size 22/24 and my measurements are 52/50/59.
So I've talked about the pros, let's discuss the cons. The material is actually a cheap feeling polyester/spandex blend. I didn't feel the plaid dressed look "less than" at all, but the ill-fit of the fiery dress was made worse by the cheap material. It really is dependent on the color and pattern and fit in this case. While the material doesn't feel luxurious, it is stretchy and comfortable to wear. Another con for me personally is the short length of the dress. It is 39" long, but at 5'9" this dress stops short of the length I would be totally comfortable in. It hit me a few inches above the knee. Don't casually bend over unless you want folks to see your panties! Of course, you lovely petite ladies will not have that issue.
Despite the cons, I did add a few more Chelsea dresses to my Virtual Gwynnie Bee closet because I love the patterns and vibrant colors. I definitely recommend you give this style of dress a try because it is a versatile piece. If you haven't signed up for Gwynnie Bee before, you can get a 30-Day FREE trial by using
my code
.
In styling the plaid number, I kept it simple because the plaid is busy and bright. Nude wedges don't draw attention and make my legs look longer. They also show off my calf muscles in this shorter dress. The amber and clear rhinestone necklace adds some sparkle without adding extra color and helps to compliment the nude shoes as well. I really, really loved this look!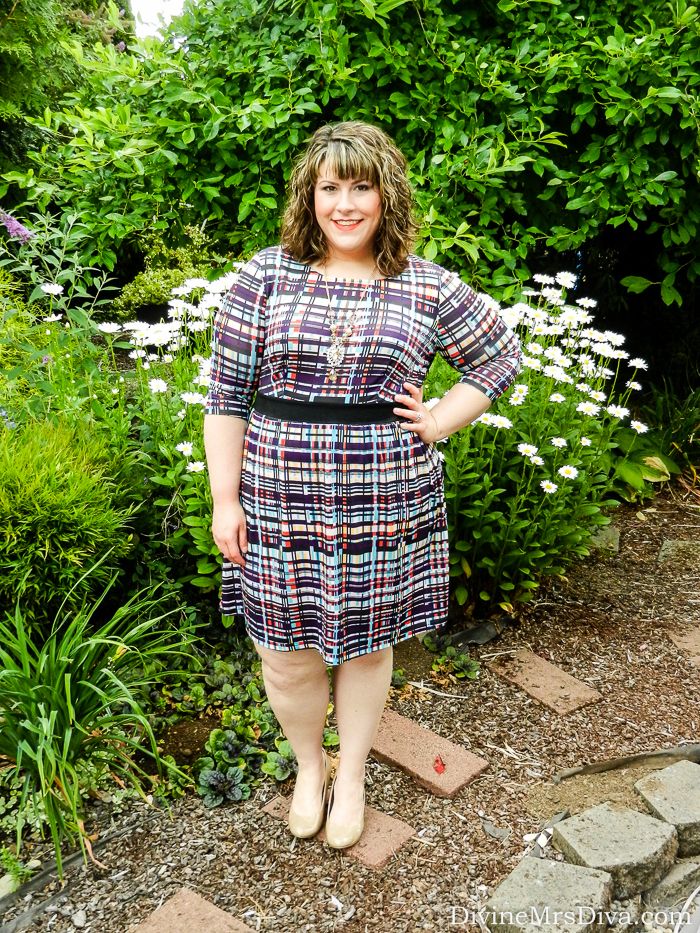 Bright Plaid Printed Chelsea Dress
(Size 3X) - Triste via
Gwynnie Bee
(Get a FREE 30-Day trial)
Nude Wedges - Payless (
similar
,
similar
,
similar
)
Rhinestone Necklace - Charming Charlie
Lipstick -
So Chaud by MAC
(Below)
Fiery Floral Chelsea Dress
(Size 3X) - Triste via Gwynnie Bee
Strappy Black Wedges - Payless (
similar
,
similar
,
similar
)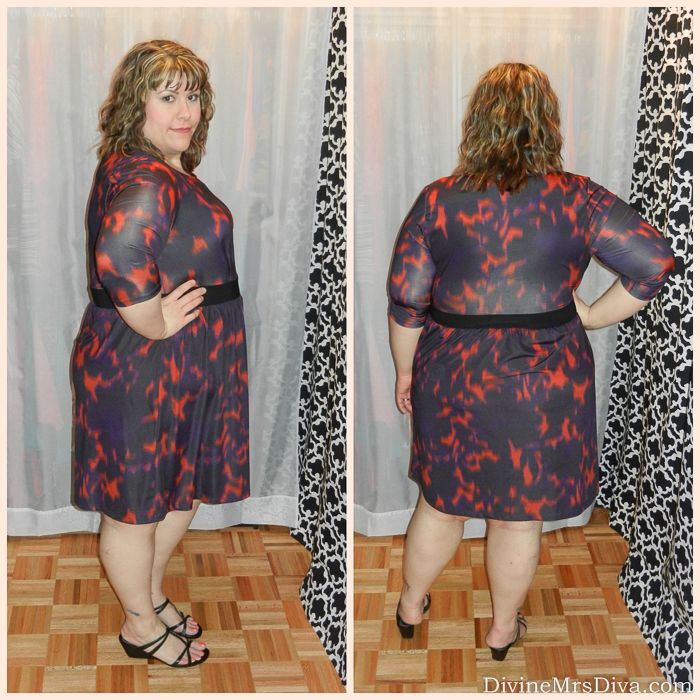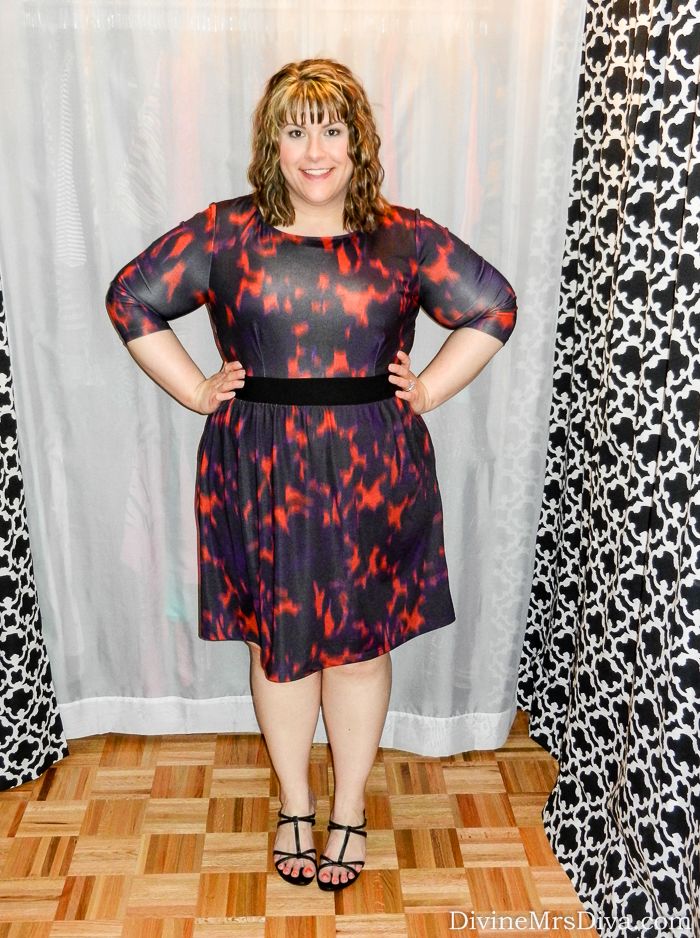 Have you tried the Chelsea Dress before? Do you have a favorite piece from Gwynnie Bee? How would you style these pieces? I would love to hear your thoughts!
Disclosure: This post contains affiliate links.