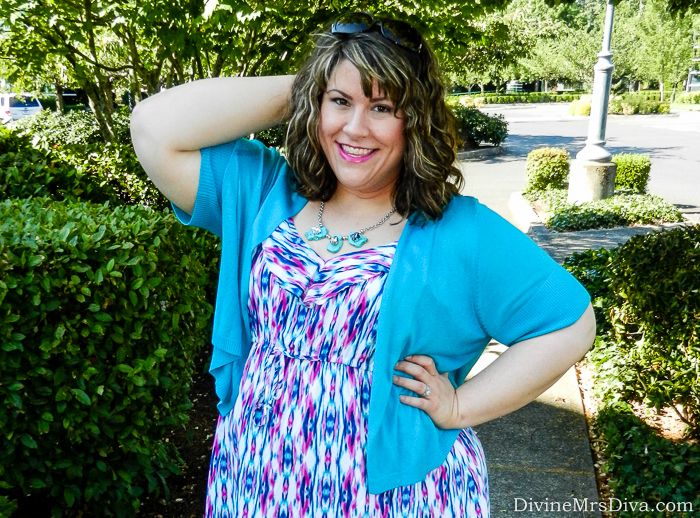 I've been coasting on fumes this week and trying hard to catch up on stuff around the house, hence not too many blog posts. But I am really excited about this outfit and dress and couldn't wait to show you. It is another sundress I bought from Torrid because I couldn't pass up this gorgeous Ikat print.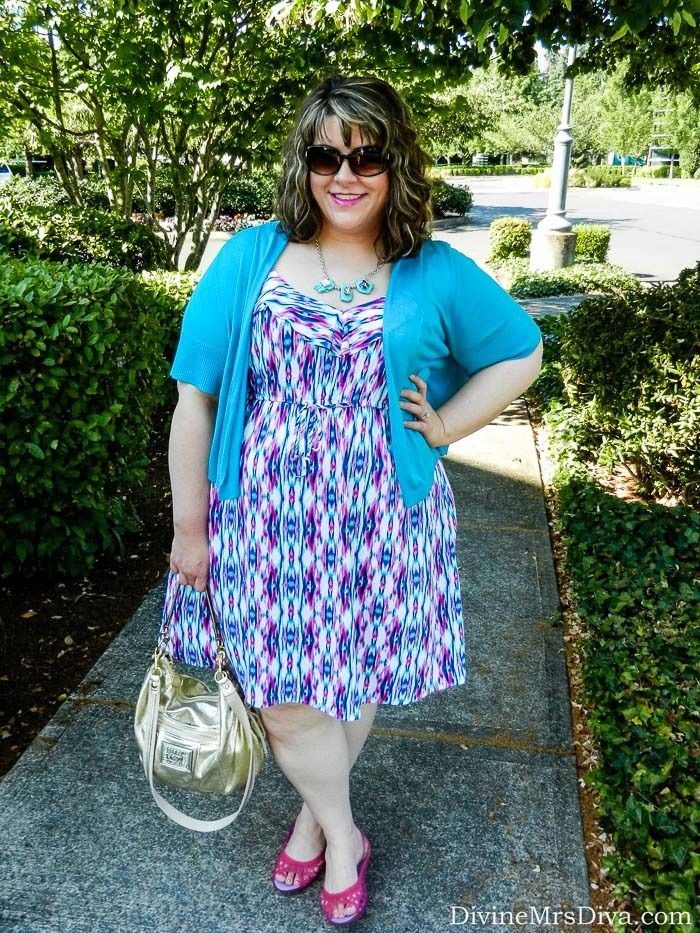 When I visited Torrid in May to try things on, I was really drawn to this
Ikat Scuba dress
. Because I ended up purchasing a few other items that day, I put off the Ikat despite being mildly obsessed with the color combo of navy, turquoise, pink, and purple. I ended up falling in love with
the floral version of this dress
, so when I saw this Ikat version I jumped on it. (Later on, I did buy the scuba dress from Alissa of
Stylish Curves
.)
As with the floral version, the fabric is rayon and wrinkles easily. Still, I don't feel like it is extremely noticeable to other people nor does it look sloppy or unkempt when it does wrinkle. Rayon is such a great silky smooth, lightweight fabric for summer and has been pleasant to wear on these extremely hot days we have had recently.
I am wearing this dress in a size 3, and feel like I still have plenty of room in the bust and hips. There is an adjustable drawstring underneath the bust and elastic at the top of the bodice in the back. The hem stops just above my knee, making it the shortest hem length I feel comfortable wearing. lol (For reference, I am 5'9", usually wear a 22/24, and my measurements are 52/50/59.)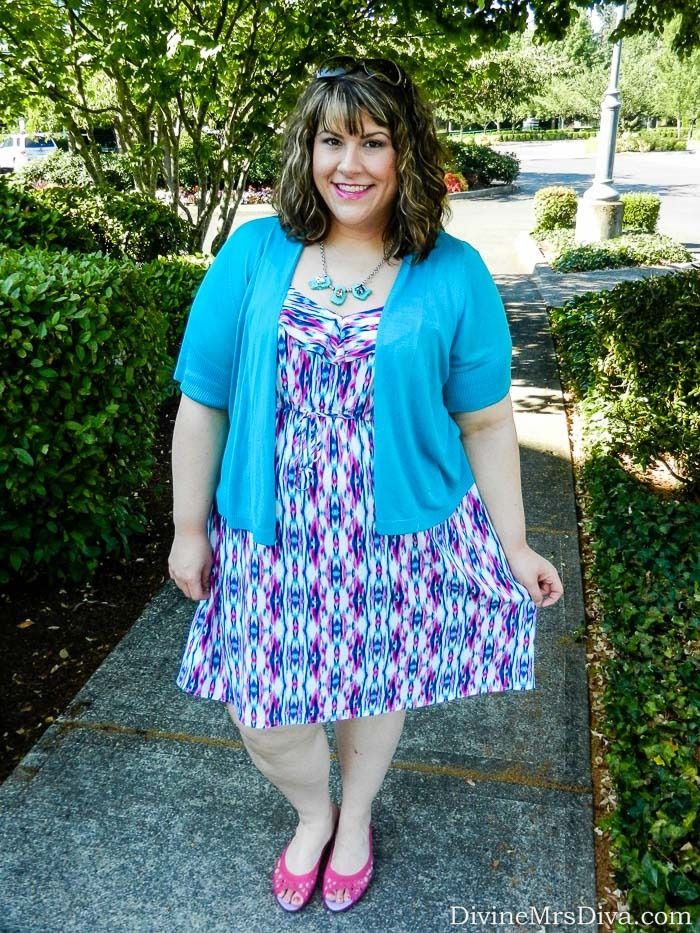 For accessories, I chose this fantastic gemstone necklace (also from Torrid) to compliment the turquoise in the Ikat pattern. I loved this necklace online, but once I saw it in the store I just had to have it! The contrast of the sparkly gemstones against the rough-edged turquoise makes it more unique in comparison to most of my other necklaces. I have no less than four shrugs that look great with this dress, but I ended up going with this deeper teal shrug as opposed to my bright turquoise, darker blue, and purple or pink ones. And then I finished off the look with my comfy Crocs in pink. It made for an easy summer outfit that made me feel put together and confident, but kept me cooler in the 98 degree heat.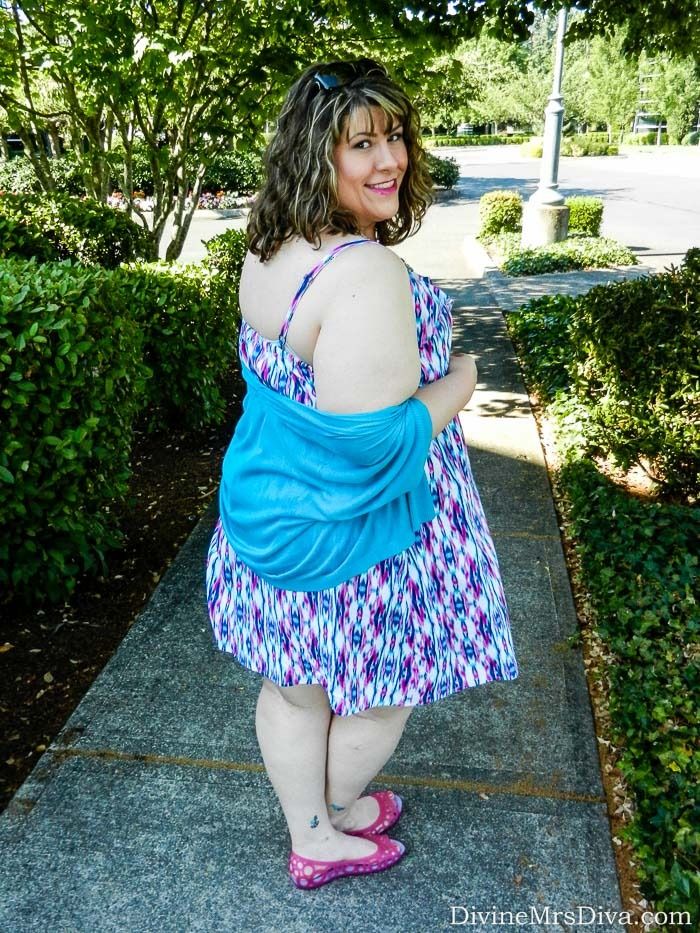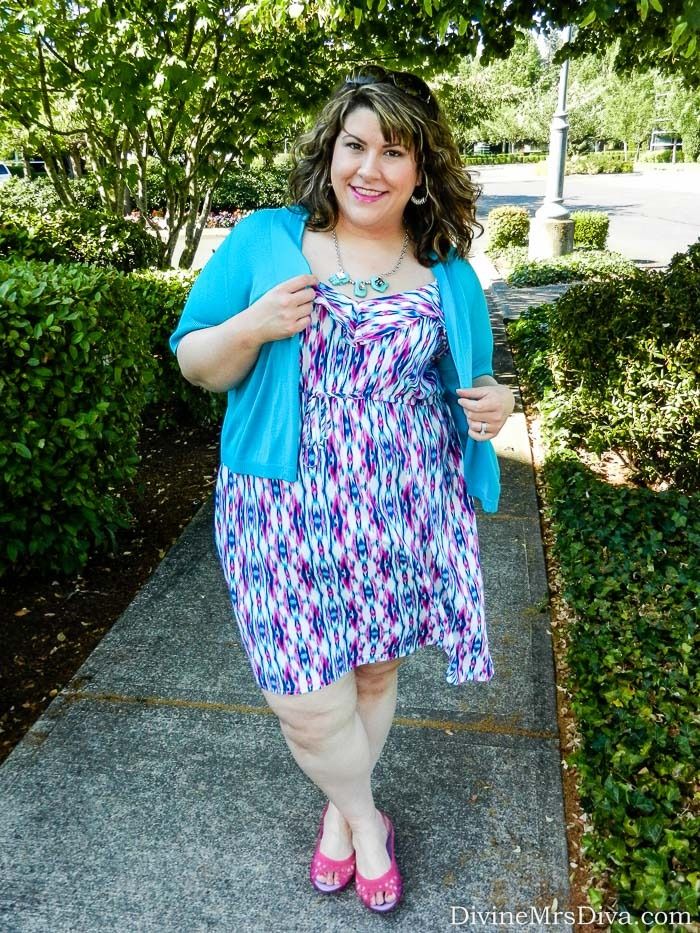 Ikat Ruffle Sundress
- Torrid (Lots more colors and patterns
here
)
Teal Shrug - Lane Bryant (
similar
)
Adrina Flats
- Crocs
Gemstone Statement Necklace
- Torrid
Sean and I ran errands around town, picking up groceries and various items we ran out of while we were out. I am not a fan of the heat and did not want to leave the house, but it was nice to get out for a bit just the same.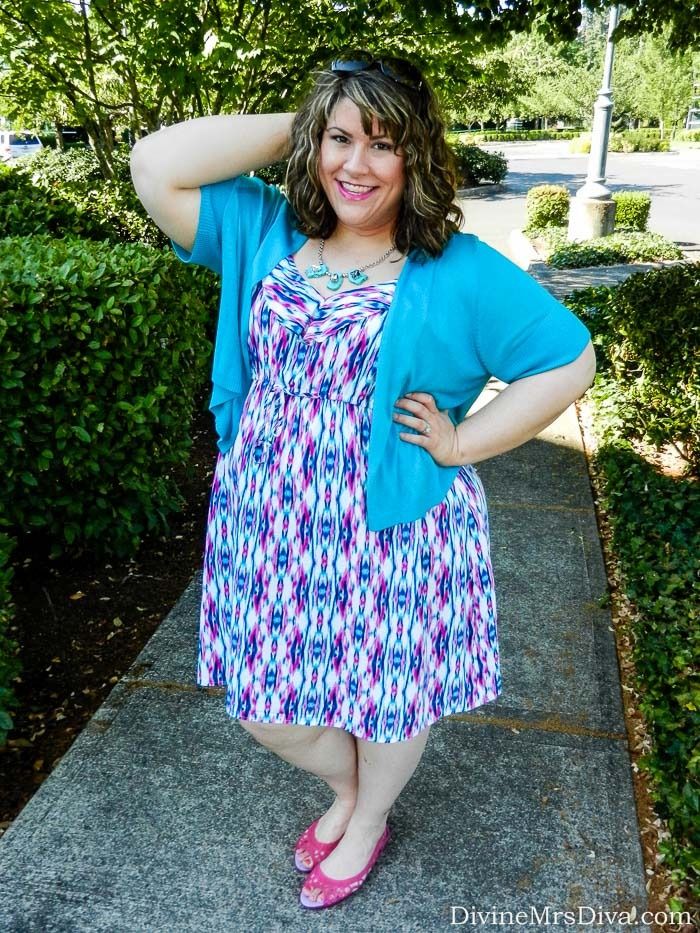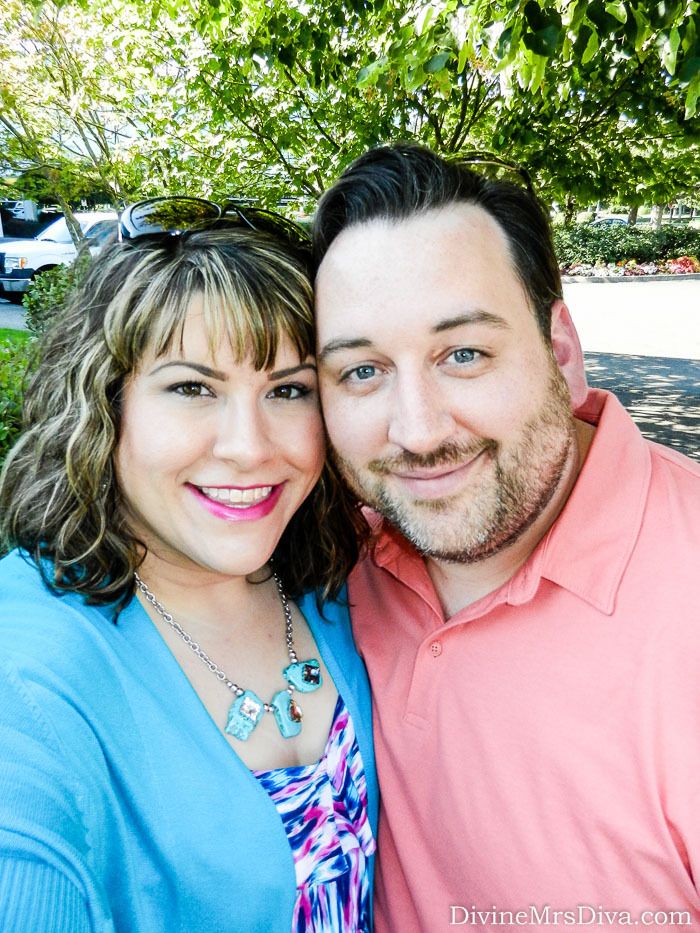 Have you bought this ruffled sundress style from Torrid yet? Do you have a favorite color combination you love to wear or a color you end up with a lot in your wardrobe? I would love to hear what you are drawn to the most! Share in the comments.
Disclosure: This post contains affiliate links.