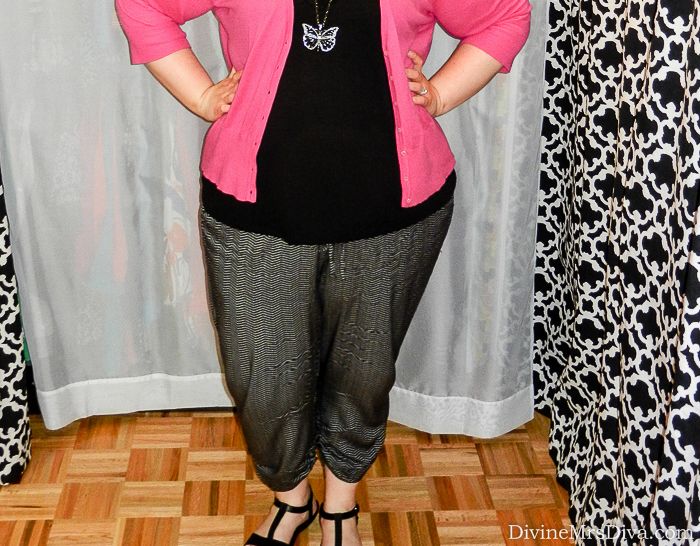 I've been trying to hustle and show you outfit photos of my recent Torrid finds before they disappear. By the way, the
white flutter-sleeve dress I wore
for my anniversary dinner is
back online now
. As I stated previously, my
Torrid dressing room adventure
made me snap up a couple dresses and these great soft pants. (
I've since bought a couple more dresses because I am a shopaholic and Torrid has too many cute things!!
)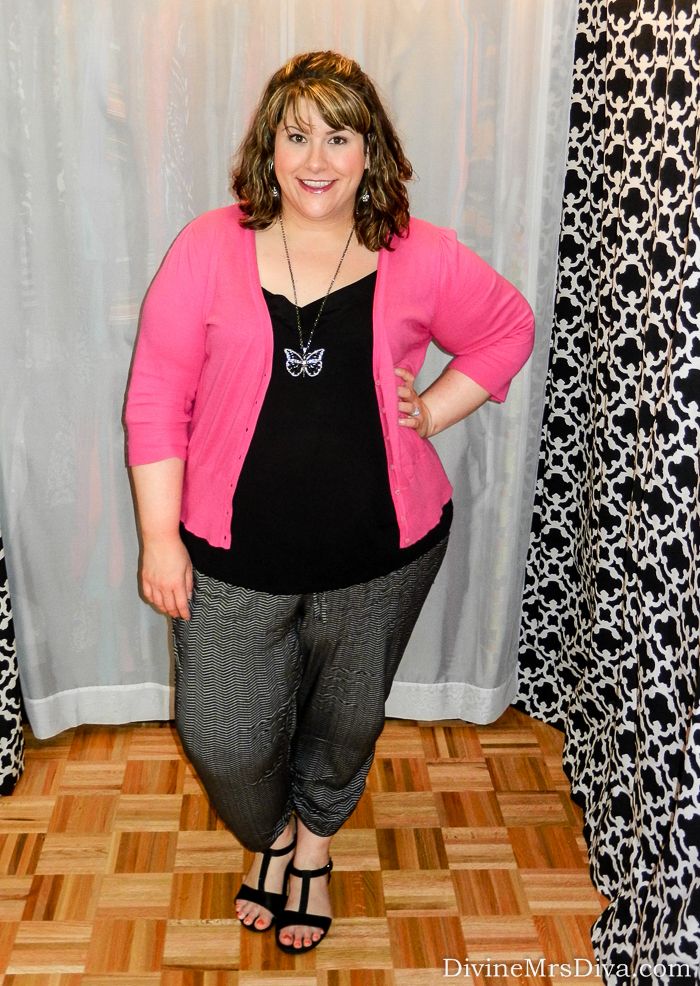 I was very wary of the soft pants/harem pants trend. I really didn't think it was going to work for me. This type of material can sometimes cling to places I don't want it to and show all my lumpiness I don't want to show. But I practice what I preach and tried them on! In my dressing room post, I tried on a size 4 that was available in the store. They were a tad longer and a lot roomier in the legs. I was on the fence about them, but a week later I was still thinking about how comfortable they were. My main issue was the baggy butt. So I went online and ordered them in a size 3 and a size 4 to see what worked better.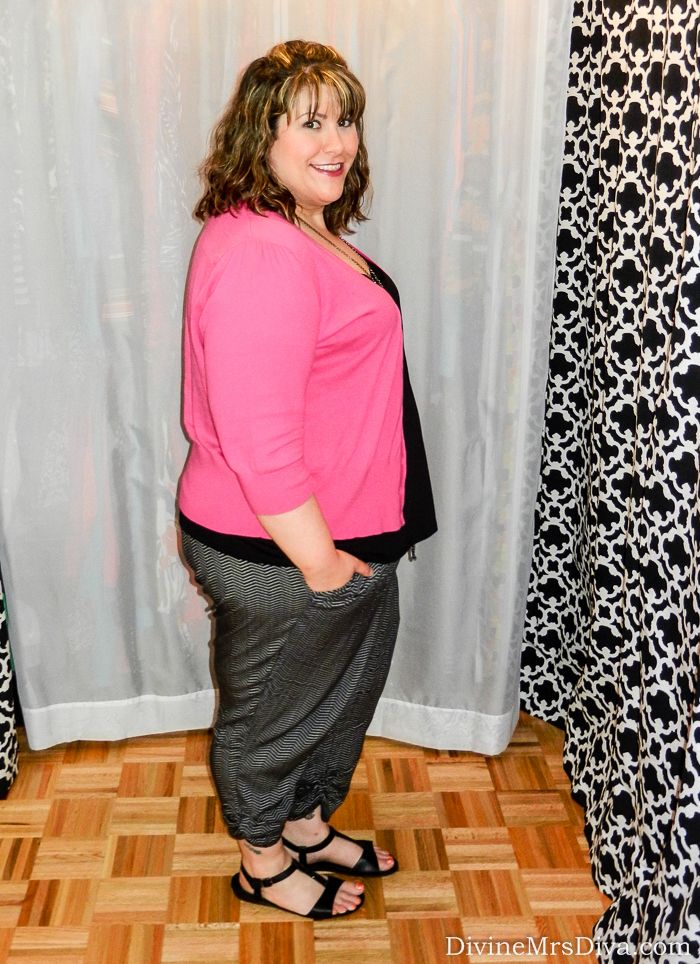 The size 3 was a much better fit, so I kept those and returned the others. These are slightly shorter on my 5'9" frame and a bit more fitted through the thighs. I did find the material to stretch a bit with wear, particularly because I wore them to an event where I was seated most of the time. The knee area became a bit baggy. They didn't look sloppy, but I was surprised this material stretched. (
Side Note:
They are a rayon/spandex blend, so I should have taken that into account.) They are crazy comfortable and definitely make me think about purchasing more. Because of the black and white color palette, they also go with any color you want to add. I opted for a simple black tank and pink cardigan for an easy, laid-back look.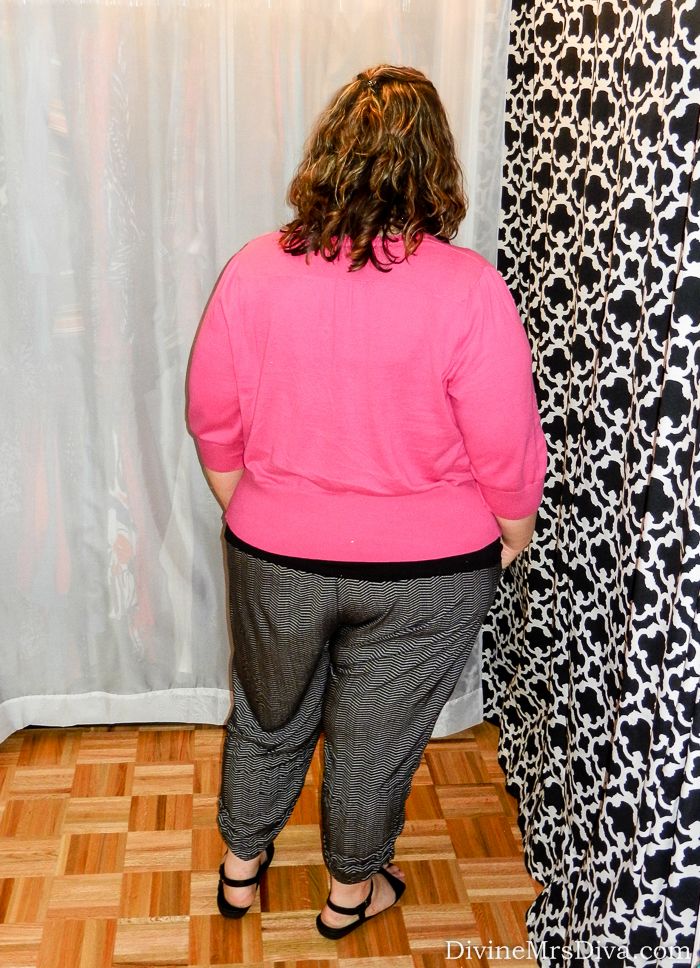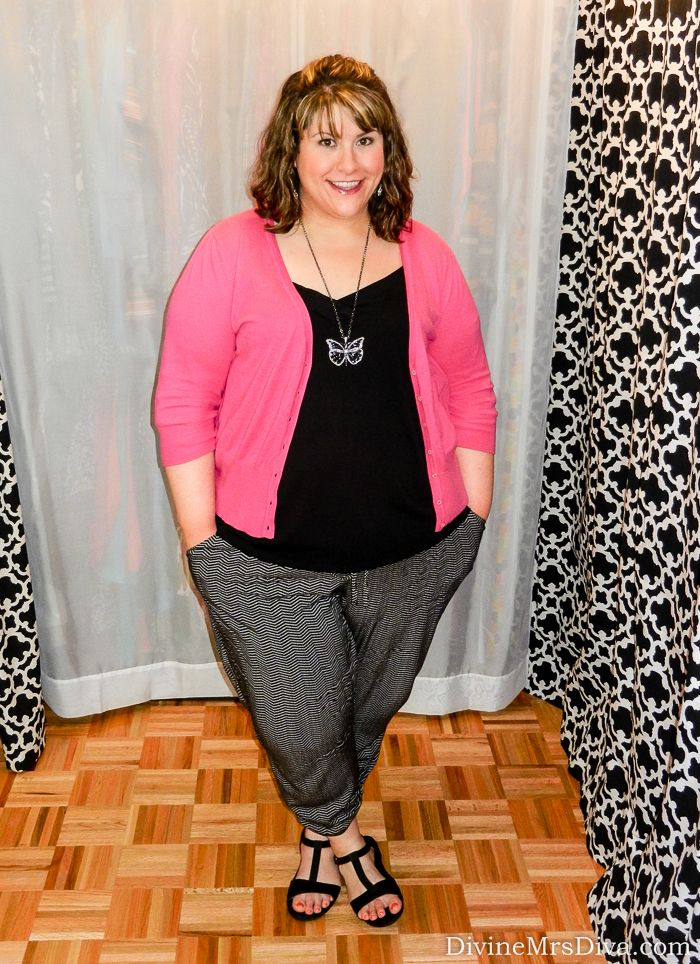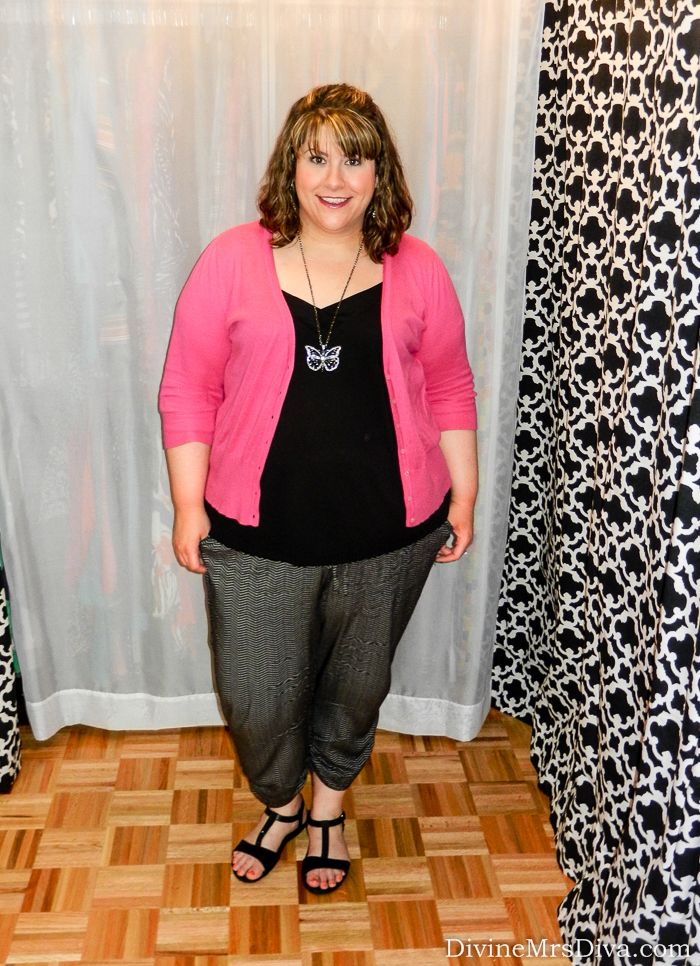 Dotted Chevron Print Crop Harem Pants
(Size 3) - Torrid (More options
here
)
Black Swing Cami - Lane Bryant (
similar
)
Pink 3/4 Sleeve Cardigan - Lane Bryant
Pippa T-Strap Sandals
-Isotoner via
Zulily
Butterfly Necklace - Lane Bryant
Have you gotten in on the soft pants or harem pants trend? What kind of tops do you love to wear with yours? Let me know in the comments!
Disclosure: This post contains affiliate links.