Today's post is a quick review of a piece I finally get to wear! I bought this jacket during an amazing
City Chic
clearance sale this past spring. Since then, it has been way too hot to wear it, but I finally am able to pull it out. City Chic continues to put out similar styles, so I feel my review and information is still quite relevant.
I've
shown this look on the blog previously
when I reviewed this fabulous
Metallic Mesh Top
from Kiyonna. Not wanting to clog that post with more photos, the Spliced Suri Jacket gets its own post!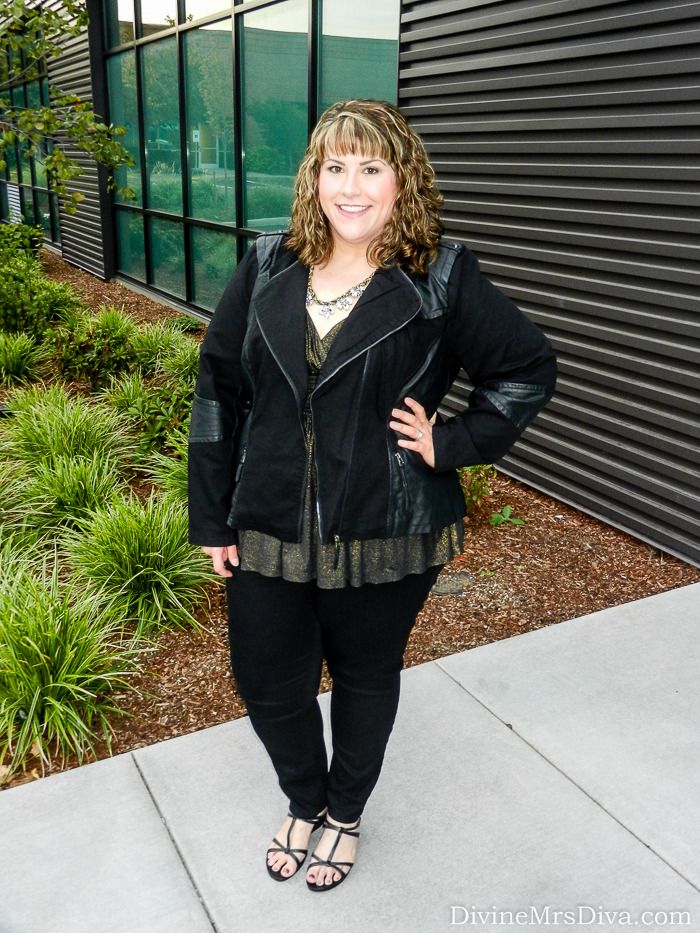 This jacket is only my second City Chic purchase. Earlier in the year,
I talked about my first purchase
of a few tops and how sizing was a bit inconsistent for me. I was cautious about making another purchase, especially when I couldn't find photos of regular people in the product. Still, this jacket was on crazy clearance, so I caved and bought it. I'm really glad I did!!
This Spliced Suri Jacket is a mix of black denim and faux leather, resulting in an edgy moto look with varying textures. It is well made with a great fit. I can zip it up just fine, though I apparently failed to get photos of it zipped. The arms, shoulders, bust, and hips all fit very well. Because of my larger arms, I don't think I could wear a super thick top under this jacket, but I seldom wear a thicker top anyway. It's just a very cool look that made me feel very sophisticated and badass. My only slight issue is with the length of the sleeves. They are just slightly too long on me, but it isn't a deal-breaker nor does it look weird or oversized.
As I mentioned previously, City Chic continues to make similar styles in similar materials so this should give you some idea of how other jackets will fit. I am wearing a XXL, which is a 24 in City Chic sizing. Their size chart indicates that their 24 is the equivalent of a 26 in Lane Bryant and Torrid fashions. I think that is true depending on the style and fabric. Out of the four tops I bought, all of which were XXL, the peplum one fit great while the rest were way too big in areas. I haven't ordered anything in an XL to test it out. However, they do have free returns for US customers and provide a prepaid shipping label with your purchase. Their big sales are not to be missed, so check them out!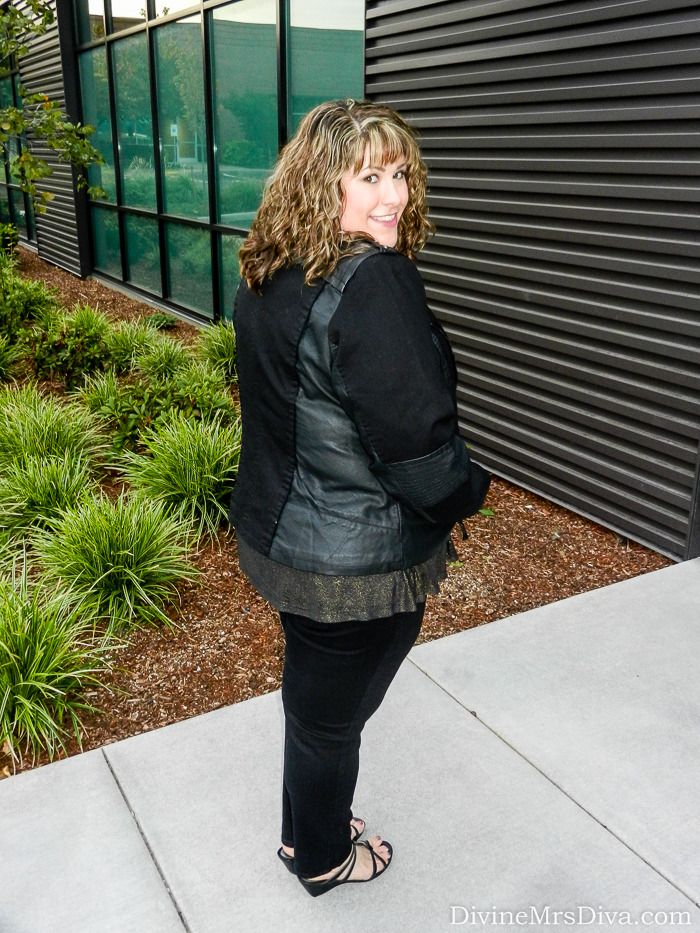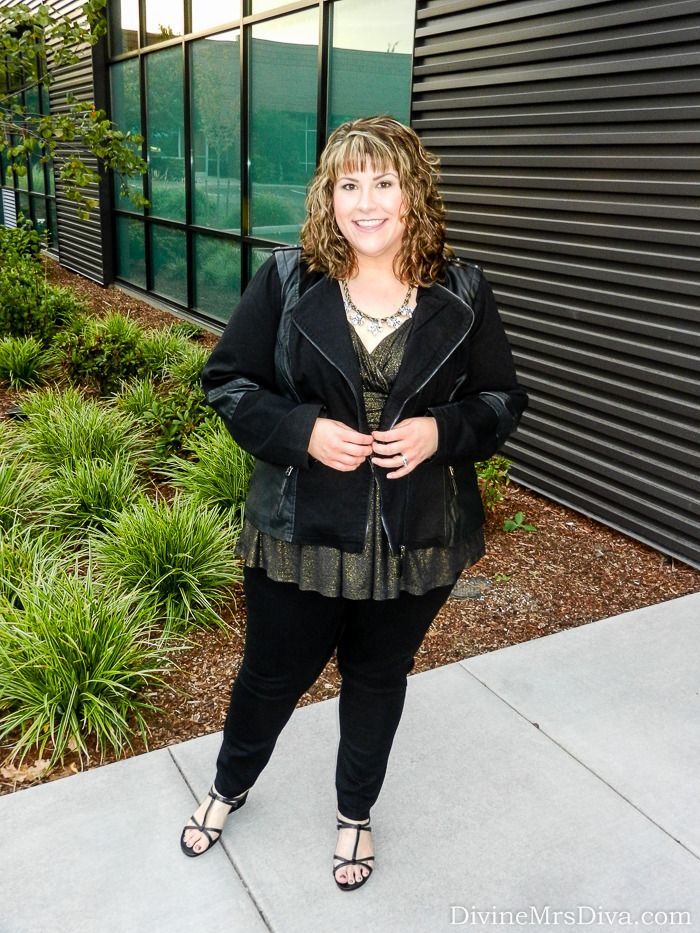 Limited Edition Metallic Mesh Top
in Gold Dust - c/o
Kiyonna
Genius Fit Black Skinny Jean
-
Lane Bryant
Strappy Wedge - Payless circa 2009 (
similar
,
similar
,
similar
)
Rhinestone Necklace -
Lane Bryant
Spliced Suri Jacket (XXL) - City Chic (
similar
,
similar
)
Have you ordered from City Chic? Have you had good luck with sizing? Do you have a favorite City Chic piece?