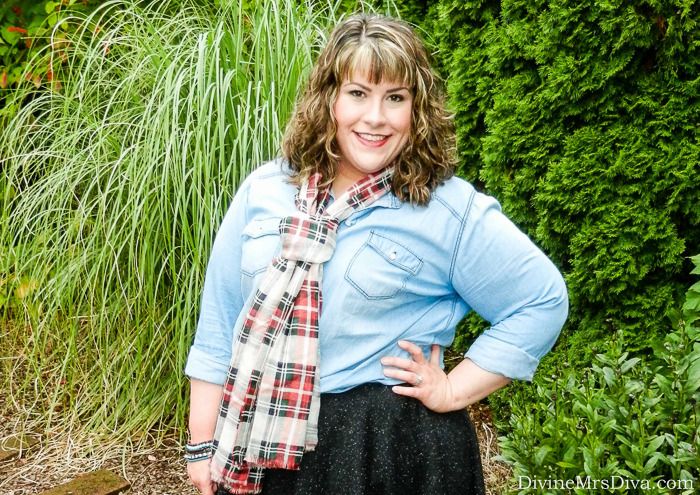 As an avid online shopper and self-proclaimed clothes horse, I spend a good amount of time looking at new arrivals and window shopping on my favorite retailer's websites. Part of all that effort is for the blog, but I would probably be doing it anyway, even if I didn't have the blog. I just love clothes.
When Eloquii first came on the scene, I was wary of ordering from them because I was really unsure of the fit. It was hard to find anyone with my particular body type reviewing the clothing. I kept thinking the size 24 was going to be smaller, so I just didn't order. Now Eloquii also carries sizes 26 and 28, so there is a little bit of wiggle room if you need those few extra inches. They have pretty great sales throughout the year as well, so it is kind of a win-win.
I finally decided to go ahead and make my first purchase from Eloquii in the form of the Donegal Knit Circle Skirt. There are lots of colorful skirts to choose from, in a variety of styles. But I am such a huge fan of the shape and silhouette of a good circle skirt. I always lean towards that style above others. Read on for my review....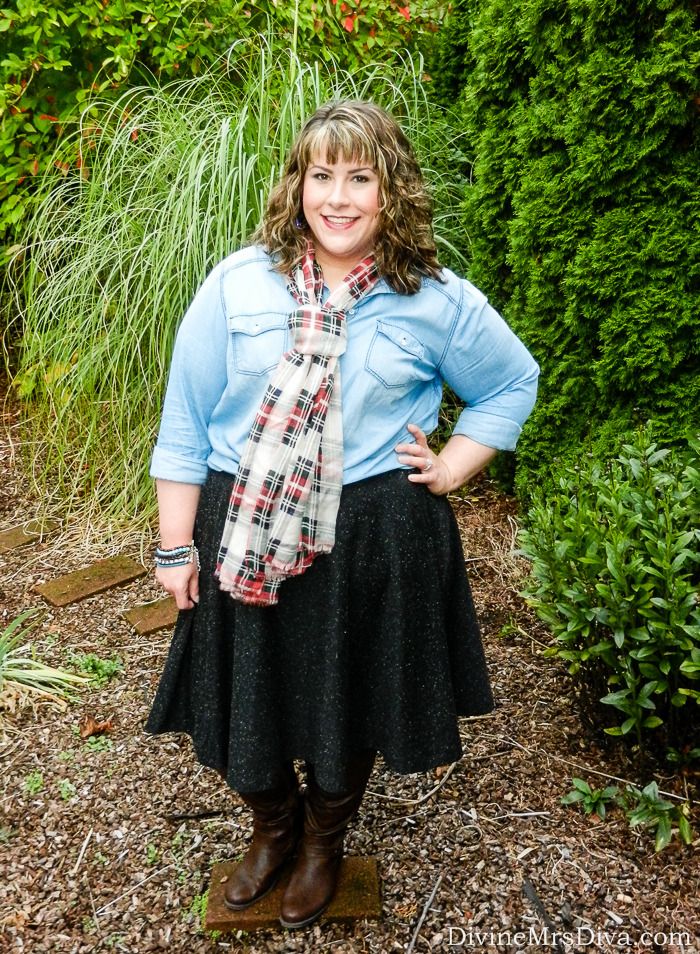 Before we get started, for reference I am 5'9" and typically wear a 22/24. I bought this skirt in a 24 and would say it fits true to size. The fabric itself is a speckled knit that looks wool-like in appearance. It isn't too heavy, but does have a nice weight and structure to it that makes it hang beautifully. While there is some stretch to the fabric, it isn't super stretchy like a jersey knit or ponte knit material. There is elastic inset in the waist and an invisible zipper for a very clean look and great fit.
I normally wear skirts like this a bit higher than my natural waist to accentuate the smaller part of my body and provide a proportional length. In photos at the bottom of the post, you can view what the skirt looks like on my natural waist. As with most skirts, I love it best a little higher and found it fit well and stayed put. This skirt can be dressed up or down and will take you into many seasons, though most might find it too thick for a hot summer day. I chose to style it for straight up fall with a denim shirt tied at the waist, boots, and a plaid scarf.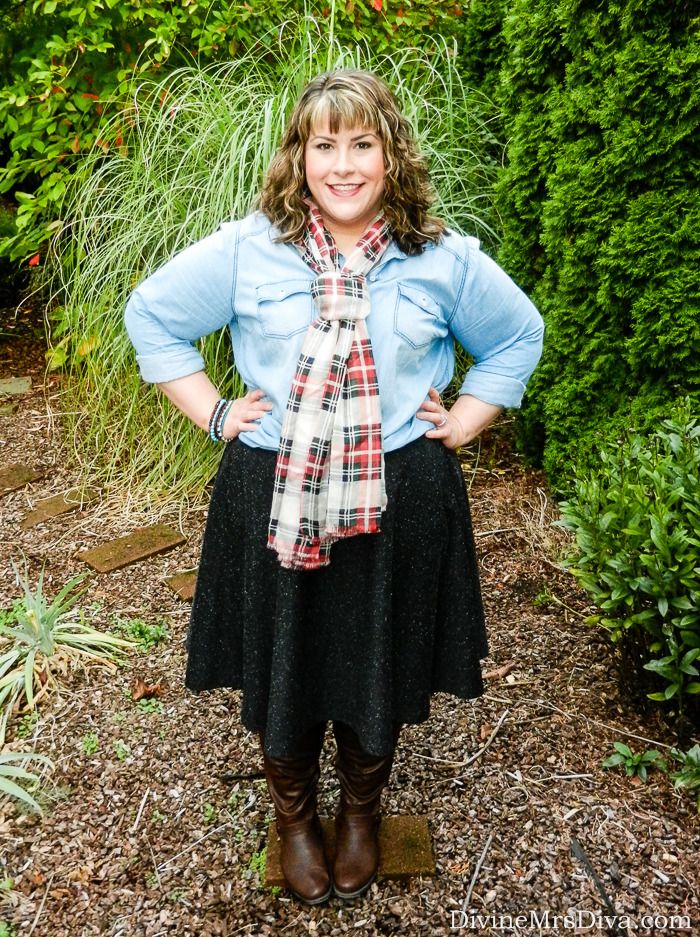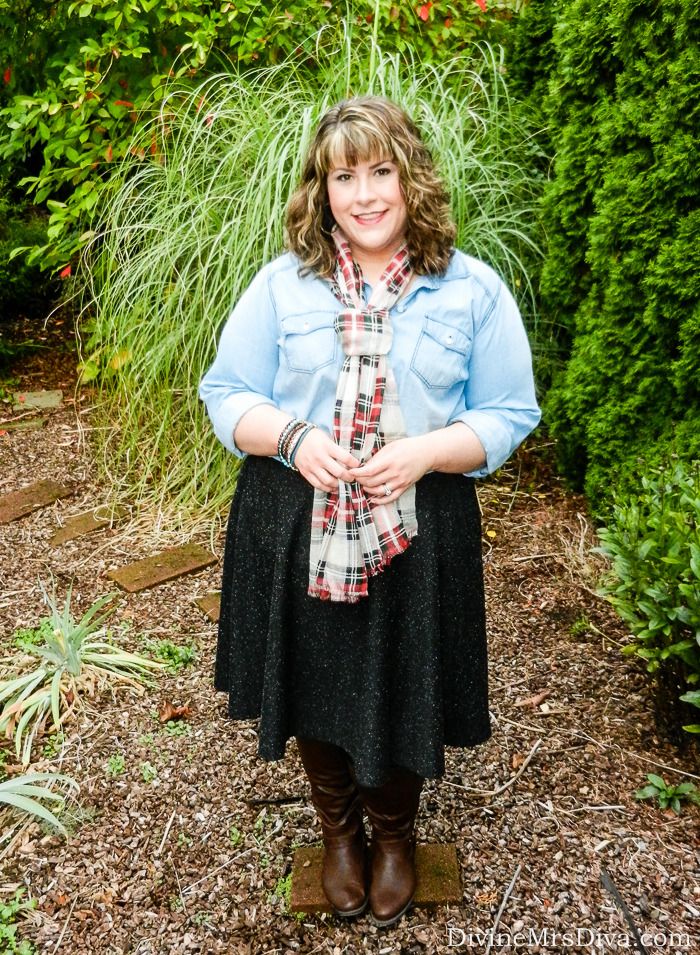 Donegal Knit Circle Skirt
- Eloquii (More circle skirts:
Solid
,
Plaid
,
Polka Dot
)
Light Wash Denim Shirt
- Torrid (
similar in grey
)
Talia Stretch Riding Boot - Avenue (
similar
,
similar
,
similar
)
Plaid Scarf - (
similar
,
similar
,
similar
)
The photos below show the length of the skirt worn at my natural waist. It comes to the mid to upper calf, definitely below the knee on me.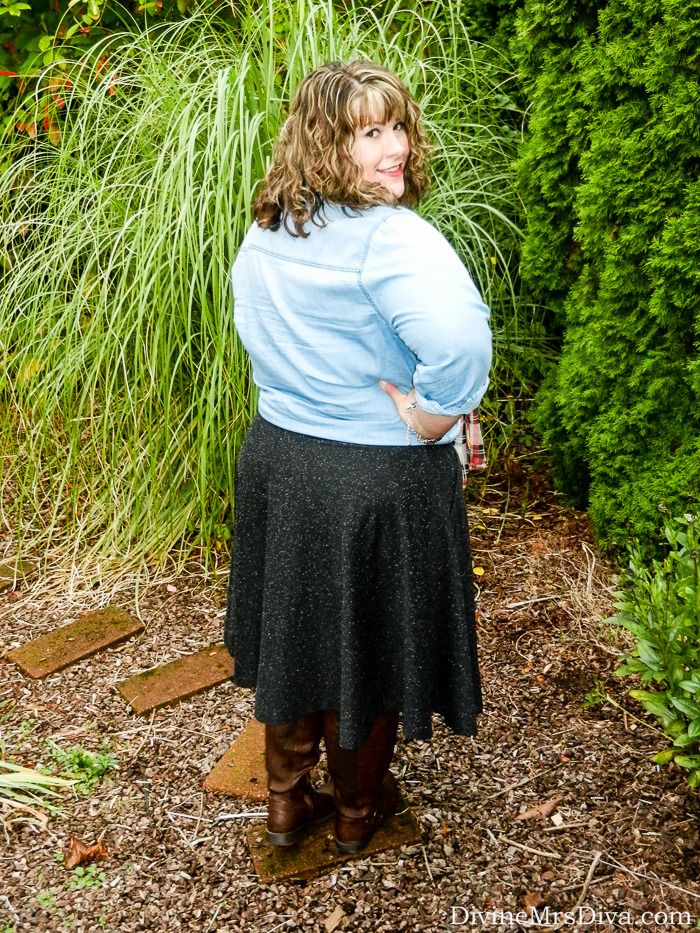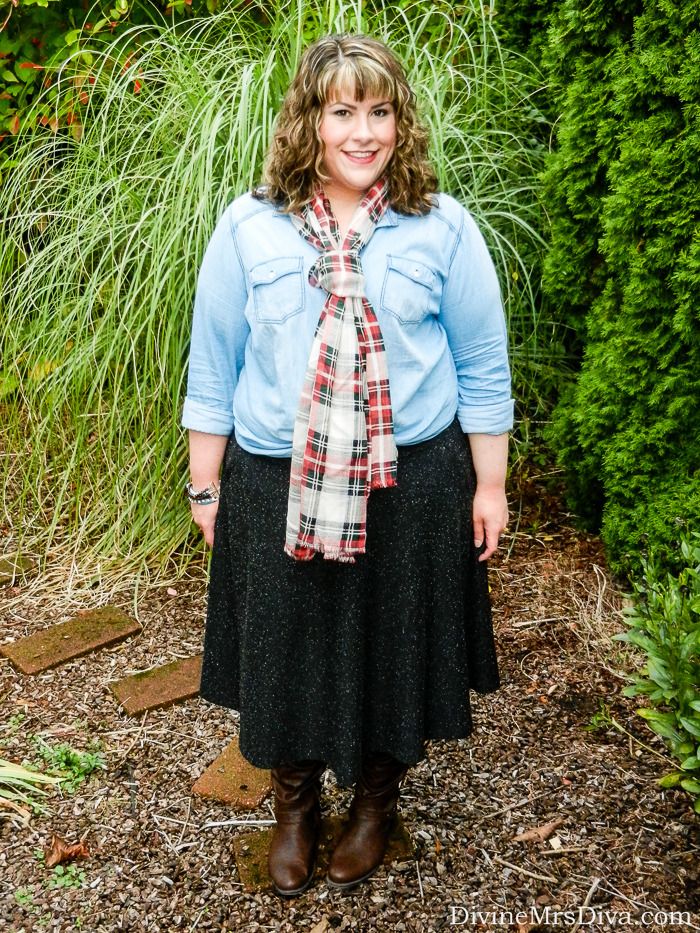 Have you made any Eloquii purchases? I'd love to hear your thoughts and the brand, what you tried, and how it fit. I'm looking forward to making more purchases from them.