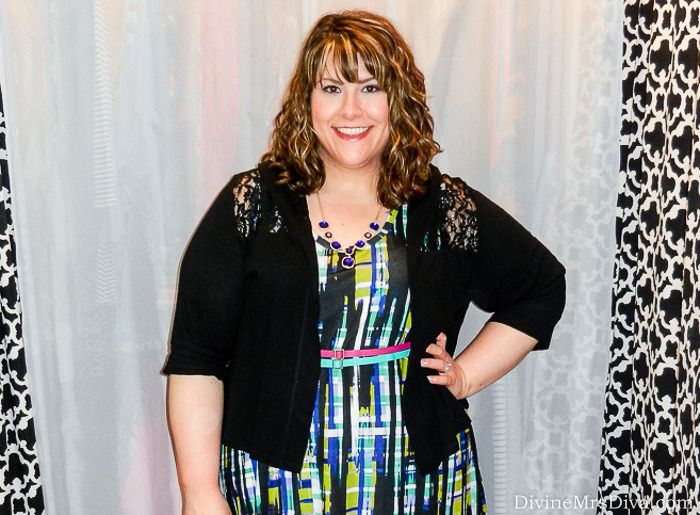 As a long time subscriber of
Gwynnie Bee
(
I signed up in January of 2013
), I've had the opportunity to try brands I've never heard of, to try styles I wouldn't have thought twice about, and to push myself creatively in styling an item. Sometimes it is just that little push to try something new that inspires me and/or helps me see my style and my body in a whole new, positive light.
I
talked about Jete on the blog before
while showing you how I styled a purple and orange tank dress. The dress in today's post is the same style done a little different. Read on for details....

- The newest trend in fashion: a smarter way to dress. Rent your wardrobe free for 30 days. Sizes 10-32.
-
As I mentioned, I received this same style of dress from Jete in the summer (
both are a 3X
). While I went a little more easy and casual with the previous look, donning nude wedges and a green jacket, I decided I wanted to dress this look up a little more. Because I didn't belt the last dress, I decided to belt this one. I found a matching turquoise skinny belt in my stash, but decided to add a contrasting pop of color in this purple skinny belt as well. I really liked the contrast of color and the way the dress looked belted. It gave the generously cut tank style a different personality. Inspired by the girly fit-and-flare of the belted dress, I added nude flats and sparkling blue jewelry that complimented the hues of the pattern. In keeping with my normal feminine but casual aesthetic, the lacy hoodie rounded out my accessories.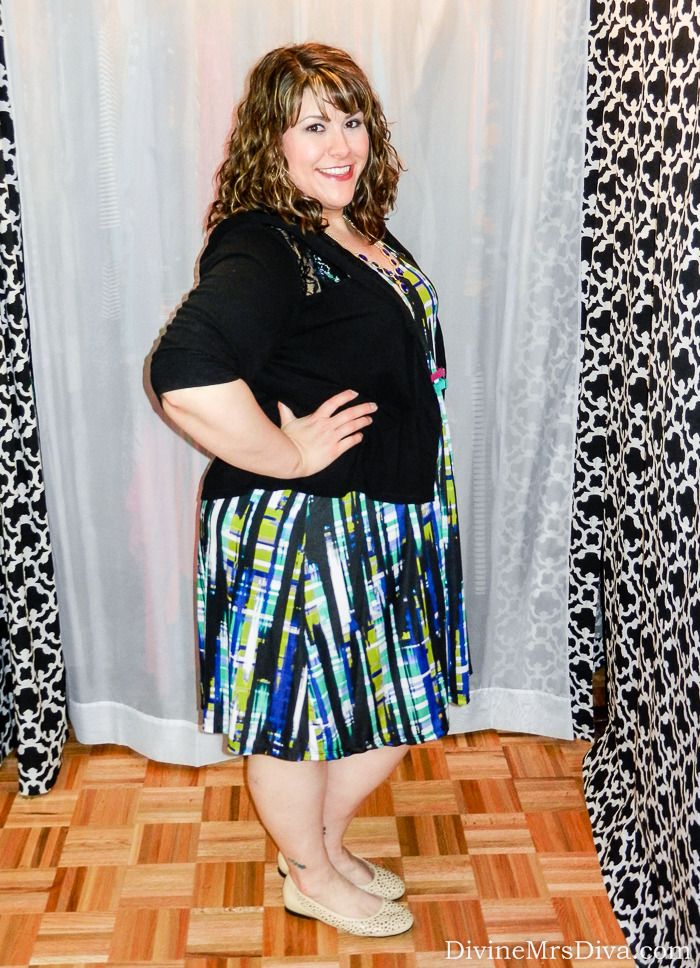 I was so pleased with my final look, I really thought about buying this dress. It is comfortable and easy to wear. I love the colors and pattern. However, the "Keep It" price was still a little too expensive for my taste. This brings me to my only real complaint about this dress - the fabric is a poly/spandex that feels cheap. Don't get me wrong, it is slinky, light, easy to wear, hangs well, doesn't feel cheaply made, and doesn't look cheap when styled. I just don't feel that a garment made with this material should retail for a super high price to begin with. I'll be keeping my eye on the GB Shop just in case they have a big sale on their Jete tank dresses. They certainly make me want to try more swing/A-line designs that I haven't tried too much of in the past.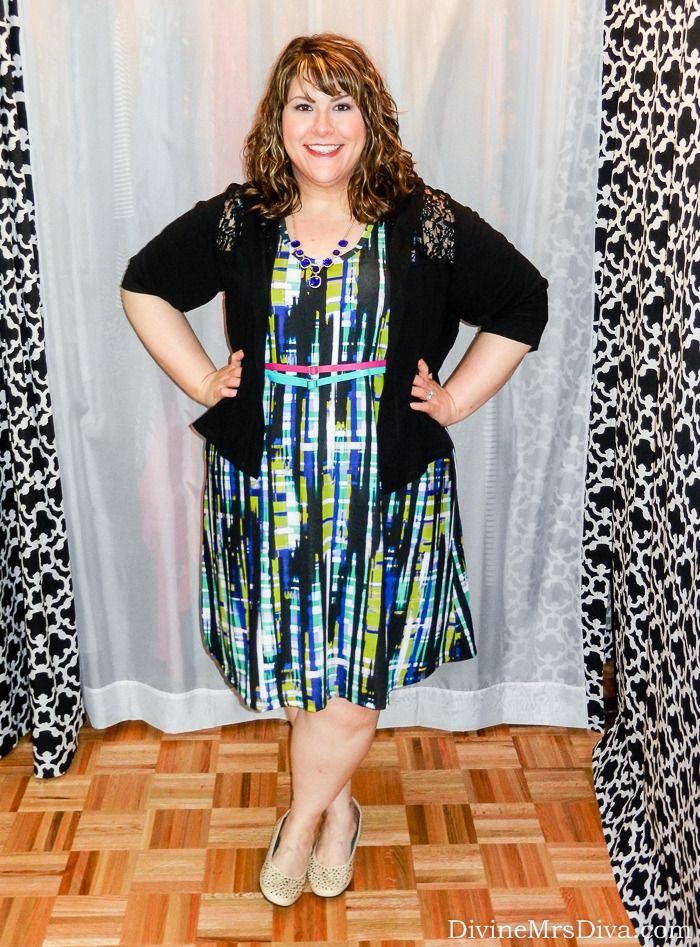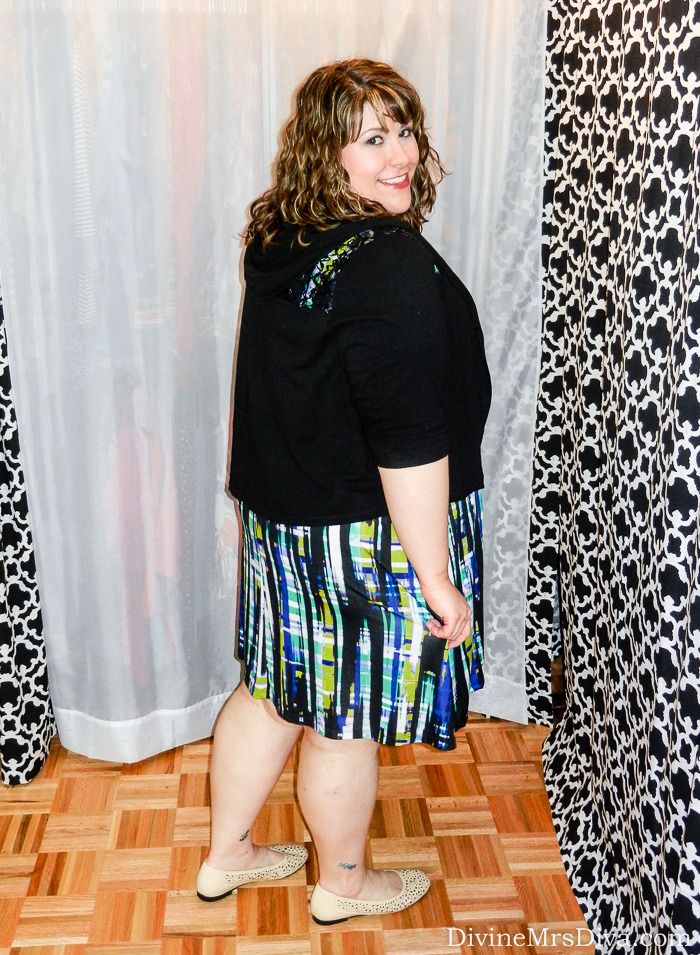 Streaked Plaid Tank Dress
- Jete via
Gwynnie Bee
Lace Inset Hoodie -
Torrid
(
similar
)
Cicely Flat
- c/o Propet USA
Y Necklace - Monet Jewelry via JCPenney (
similar
)
Belts - Came with clothing purchases via Lane Bryant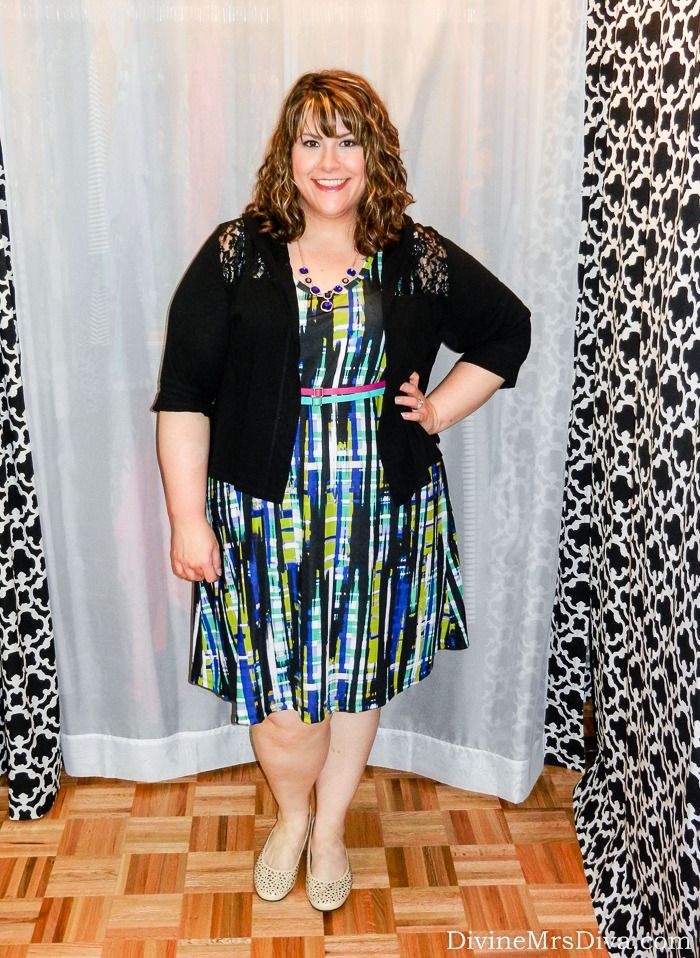 How would you style this dress? If you are a GB member, what have you tried lately that you love? What inspires you in regards to fashion? Chat with me!