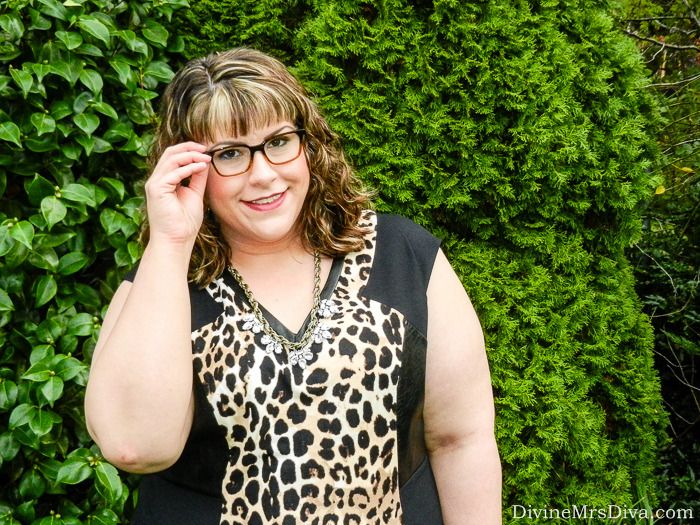 A month or so ago, I was out with my cousin for coffee when we decided to make an impromptu visit to Lane Bryant. It was just as the fall items were hitting the stores. We both made our rounds in the store and collected a good amount of items to try on. Needless to say, we had great fun trying on clothing and giving opinions to each other.
I ended up falling for this leopard dress, which is a bit different than anything in my closet. If you watch
Arrow
on The CW, it reminds me of something Felicity Smoak might wear. It feels sophisticated and stylish, but in a more edgy, playful way. Read on for more photos and my review.

As I said, I unexpectedly fell for this dress when I tried it on. It has a great A-line shape that is roomy but still manages to accentuate your curves. I am wearing this dress in a 24 with no shapewear in these photos. The fabric is a comfortable ponte knit, so that also means it is incredibly easy to wear. The faux leather insets are a great added texture that gives the dress a bit of an edge. I haven't washed this dress yet, but the instructions state that it is machine washable - always a plus.
On the website, it looks a bit longer on the model. The length on me hits right at the knee (I'm 5'9"). I was concerned the leopard print would be too much and too intimidating in these larger front and back panels. However, the way the dress fits the body makes the panels take on a sassy attitude, while the leather panels on the sides draw attention to the waist. You could easily pop on a belt to break up that pattern if you want. In fact, next time I think I am going to try it with a belt and a shrug. And while I chose not to wear shapewear (because I really didn't need to), I think I will next time just to smooth things out a bit in the tummy region and to eliminate any possible visible panty line. The bust is a tad roomy on me, but I am a smaller chested big girl. Roomy busts are a normal issue for me. This doesn't take too much away from the fit because the dress doesn't sag or look overly large in that area.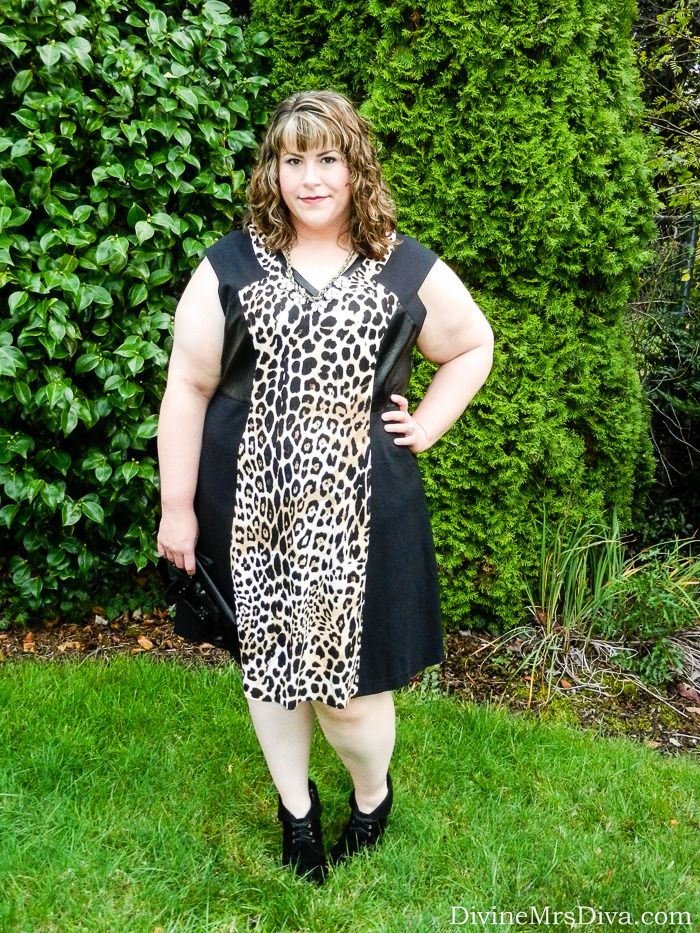 Instead of classic heels, I decided to play up the playful edginess of the dress and pair it with booties, a chunky rhinestone necklace, and a sequin bow clutch. The glasses are ones I was trying on loan from Warby Parker, but that will be a whole other post. haha With lots of holiday events coming up this season, I am looking forward to styling the dress in more festive ways as well. I feel like it will be a very versatile and stylish piece for many an occasion.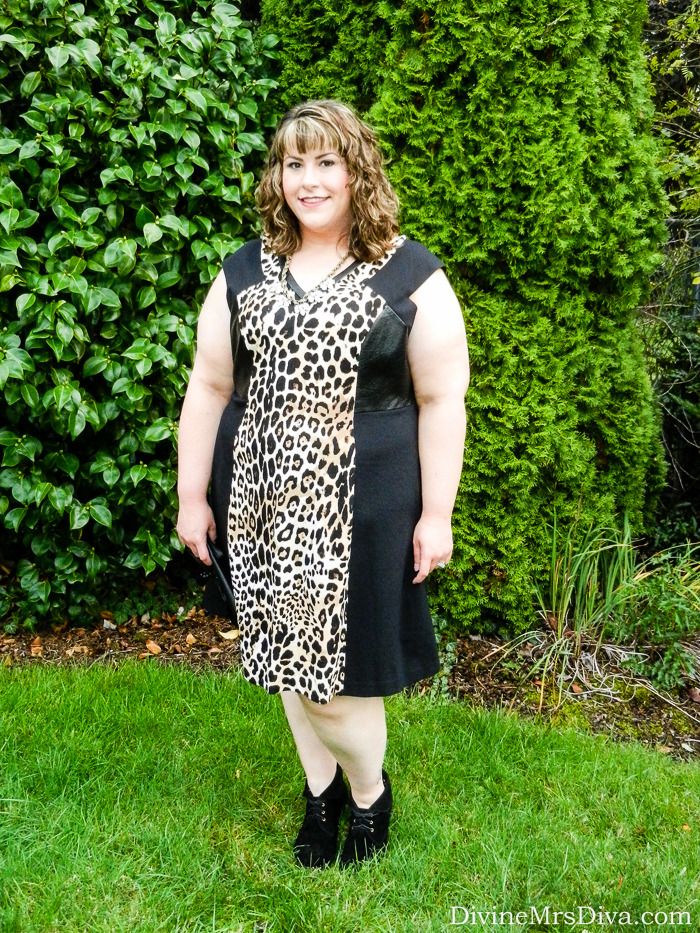 Leopard Inset Dress
- Lane Bryant
Rhinestone Statement Necklace - Lane Bryant (
similar
,
similar
,
similar
)
Black Booties - Torrid
(similar
,
similar
,
similar
)
Sequin Bow Clutch - Torrid (
similar
,
similar
,
similar
)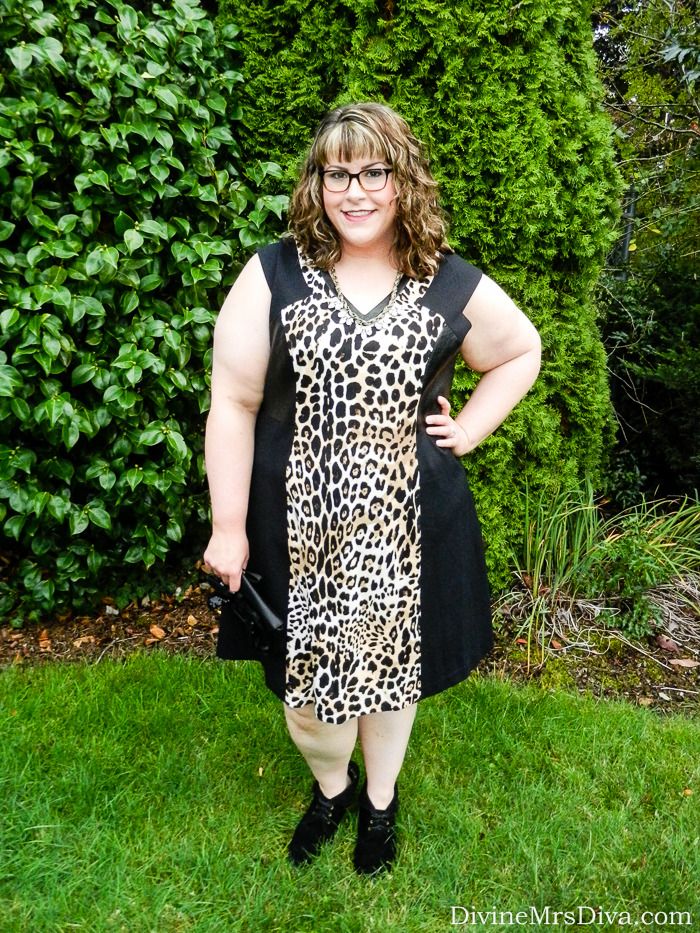 How would you style this dress? Where would you wear it? Do you like all the faux leather details this season? What are some of your favorite fall/winter trends?