At the beginning of May, Sean and I drove the short distance north to Tacoma, Washington for the New Kids On The Block concert. If you've been reading my blog for any period of time, you probably know by now that I have been a New Kids fan for 27 years. Obviously, they mean a lot to me. I was never allowed to go to a concert when I was a kid, so I've been making up for lost time since the 2008 reunion. Happily, I have now seen them in concert ten times and physically watched their documentary
with
them. This year we actually lucked out and found front row seats!!
Nelly and TLC opened for the guys this tour. I have never been a big fan of Nelly, but he does have a lot of recognizable hits. The dancers were so much fun to watch and, being so close, we had a great view of all the dance moves and technical goings on. The stage was HUGE this tour, so it was a little difficult to see certain things....but so worth it. It was also wonderful to see TLC. They look amazing, sound great, and looked like they were having a lot of fun.
I spent the three hours of concert time dancing, singing, screaming, and taking loads of pictures. It was so much fun!! This is a picture heavy post, but I narrowed it down from 239 usable photos, to the 39 photos you see here. I think they capture the concert really well and give you a nice overview of everything. Hot, shirtless men are halfway down. Good lawd, I about lost my mind! Donnie also came down to the crowd right in front of us. He took a step, nodded at me to let me know I could hug him, took another step, and was completely swarmed by very rude individuals. I still got to touch him, but there were a lot of insane, selfish people crowding him the entire way. I heard a fight broke out somewhere in the crowd. Tacoma "fans" are a very rowdy bunch that I do not enjoy. However, I hope you enjoy these photos!
The rude ones were crazy. When we got swarmed, they almost knocked Sean and I both to the ground.
I mean, come on!!


This was ten feet from my face!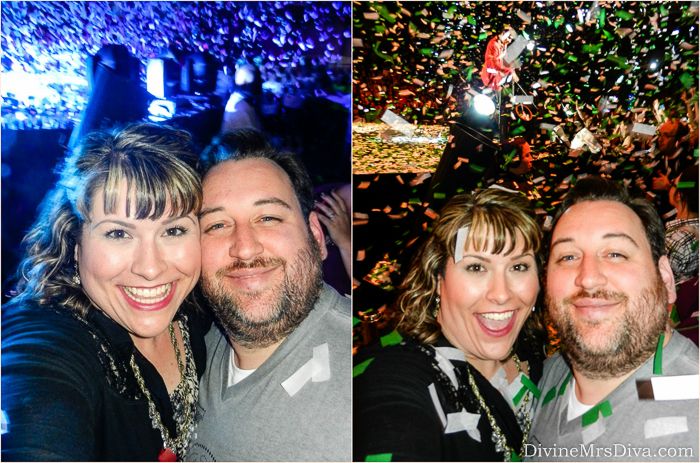 At the beginning and end of the show.
I LOVE concert confetti!! Can you tell how much fun I was having?? It was wonderful to be able to share it with Sean as well. Thankfully, he's a super supportive husband and loves that the New Kids make me so happy. He gets a kick out of watching me sing and scream and get all a-flutter. I know there are so many women who have husbands that are jerks about the New Kids. It makes me sad, but it also makes me cherish Sean even more.
I'll certainly be loving them forever.