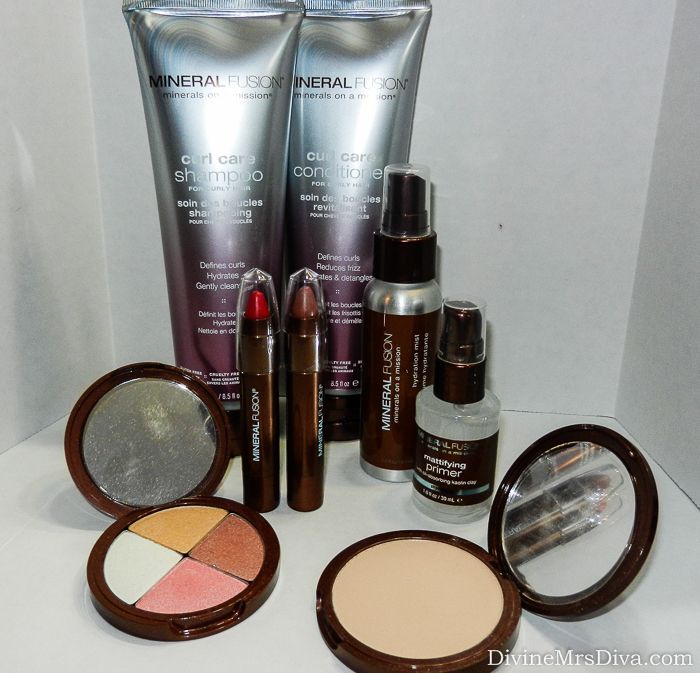 As you know, I am a makeup and beauty product junkie. I love the process of trying new brands and products and comparing them to my current favorites. Sometimes things don't work for me and sometimes they do. This is one of those times when I found some great products that I will continue to use. I'm excited to share them with you!
A few months ago, Mineral Fusion generously sent me a range of products to test out. I have spent the last couple months trying these products to share my experience and opinions with all of you. Read on for my reviews:
Mineral Fusion is based in Denver, Colorado and began in 2007. They are now the #1 natural cosmetics brand, offering a variety of products like nail polish, hair care, body lotions, skin care, and makeup. The company makes all of their products in the USA and does not test on animals. All of the products contain natural ingredients and are free of gluten, parabens, talc, artificial colors, synthetic fragrances, phthalates, and SLS.
I was really exited to try the Curl Care duo of shampoo and conditioner. I've been wearing my hair exclusively curly lately because it takes a lot less time for me to get ready. Because I also get highlights, my hair has been drying out really fast. While I try to deep condition every week or two, I have been in desperate need of more hydrating hair cleansers. Both the shampoo and conditioner are safe for color treated hair. I was beyond excited when they came in the mail!
The shampoo has a thick, soap-like texture, is clear, and smells very faintly of grapes. It is a very subtle, fruity scent. It doesn't lather at all, as most paraben-free shampoos don't. This can be something to get used to if you go for suds. The shampoo is easily worked through the hair and leaves my scalp and hair feeling clean.
The conditioner is thick and creamy, with no discernible scent. I apply it generously to the roots of my hair and then work my way up. When I shower, I leave the conditioner in my hair, twisted up in a clip, while I cleanse my face, body, and shave my legs. Then I rinse the conditioner out with cool water at the end of my shower.
In drying and styling my hair afterward, my hair felt very light and bouncy. It was shiny and there was way less frizz overall. I've definitely noticed a difference in how my hair behaves after I use this duo, compared to my regular products. I will be repurchasing these two products when I run out.
They are $9.99 each for 8.5 fl oz.
, which is comparable to my high end shampoo and conditioner I typically use (only when I get it on sale haha).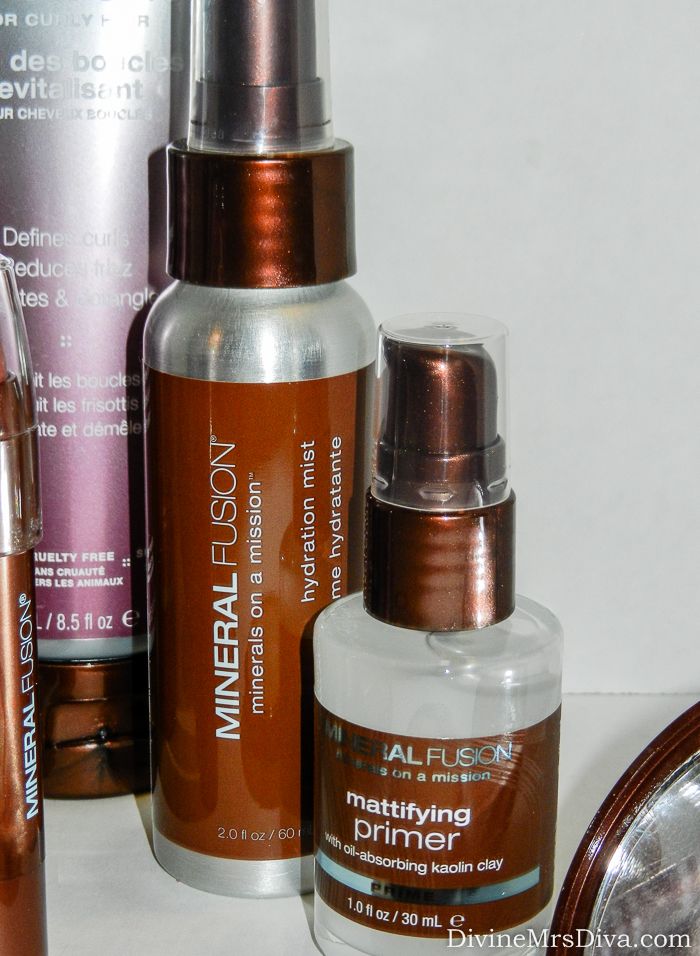 I've been using the hydration mist non-stop! It feels really hydrating and soothing on my skin, but doesn't make me excessively oily. It contains shea butter, hyaluronic acid, chamomile, white tea, burdock root, and sea kelp. I typically spritz it on after applying moisturizer, after setting my makeup with powder, and during the day if my skin feels a bit parched. Some face spritzes I have used in the past leave a residue-type feeling on the skin, but this one doesn't do that at all. I will definitely be repurchasing.
It is $16.99 for 2 fl oz
.
The mattifying primer has a clear, gel-like texture. If you've ever used the Smashbox Photo Finish Primer, the texture is very similar to that. It smells faintly of lemon, which I love! It leaves my skin feeling smooth and provides a decent base for my makeup. It just wasn't a stand-out for me. It did make my skin matte for a few hours. After that, I was blotting like crazy and I feel it isn't as long-lasting a primer as my typical go-to high end brands. At the end of the day, I felt my pores were more noticeable and my makeup didn't look as good, compared to the same length of wear as my regular primer. If you must have a natural product for primer, this is a decent option. It just didn't perform as well as I had hoped.
It is $28.99 for 1 fl oz
, which is comparable to most high-end primers. Mineral Fusion also carries primers for color correcting, illuminating, and hydrating, as well as a separate basic face primer.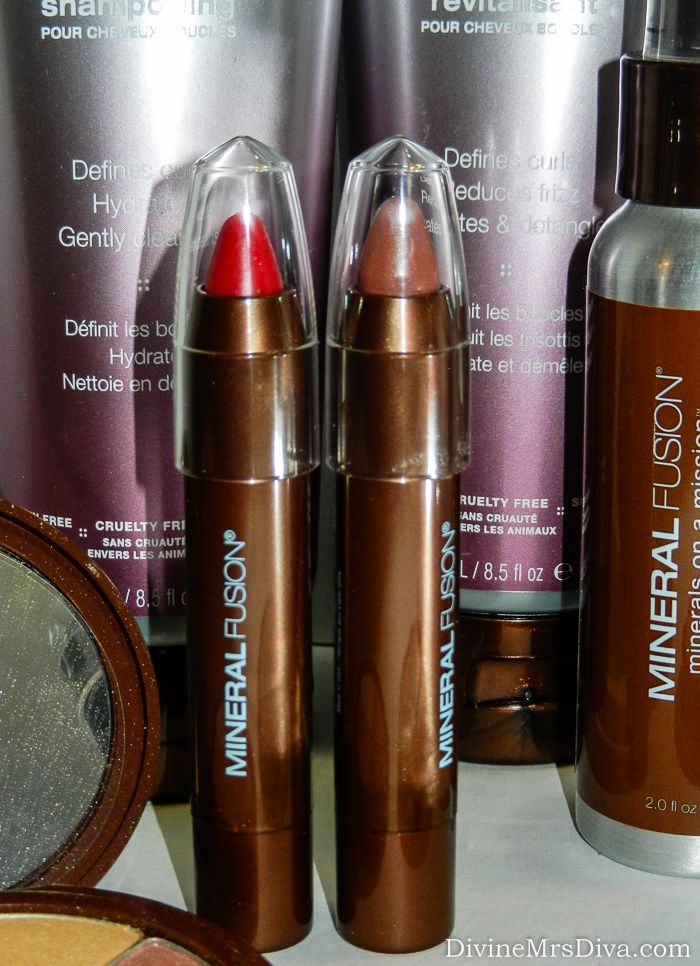 I recieved the Sheer Moisture Tints in Glisten and Smolder. Glisten is described as a caramel shimmer. I would call it more of a rosy-brownish color. It is basically the same color as my natural lip tone, so it just enhances my natural color when I wear it. There may be a slight shimmer in it, but it is very, very subtle. It does have a nice glossy finish though. Smolder is described as a cherry red. On me, it is a brighter pink. I particularly love this one because it goes over my regular lip stain well, just further enhancing the bright pink shade. I keep this one in my purse all the time now. (
See below for swatches.
)
These are not sticky at all and feel smooth and hydrating on the lips. They are sheered out, but the pigment is really nice for a more sheer product. These lip tints seem to last a long time during normal wear. I didn't have to constantly reapply unless I eat or wipe my mouth. To me, the smell and taste of them are slightly sugar cookie-like (maybe from the infused cocoa butter?). It is a very subtle smell and taste. They do have a little mint tingle to them though. I really like these and look forward to buying more colors. I'm planning to hit up my local Whole Foods soon and see if I can test some swatches. I have my eye on Shimmer, Glow, and Adorn!
They retail for $9.99 each and are 3 grams.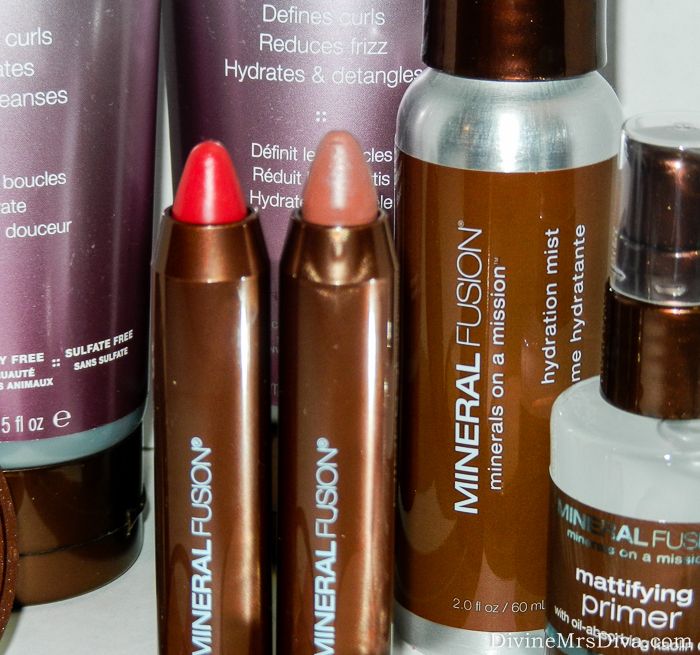 Without Flash


With Flash


Pressed Powder Foundation in Neutral 2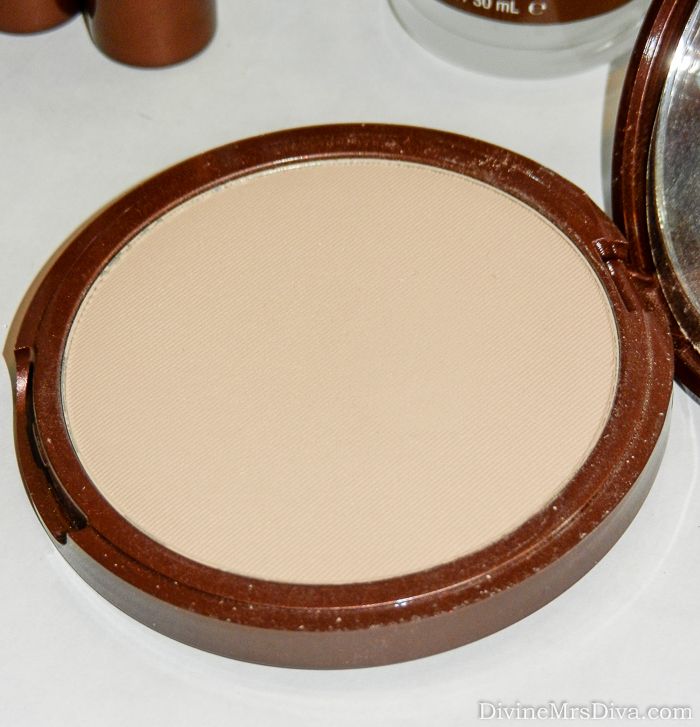 I was a little wary of this when I initially swatched it after it arrived. It was lighter than I had anticipated based on the swatches online (and didn't look as warm as I wanted). I wasn't really sure if this was going to work for me. The powder itself is very smooth, not "powdery" or chunky. I find the coverage to be medium light. It covers some imperfections, but not everything. The powder is easily blended and leaves a smooth finish on the skin. It isn't shimmery and doesn't seem to settle in pores and fine lines at all. While I still think Warm 2 or possibly Olive 1 may be more suited to my skin tone, this has been a great color and powder. (
See below for swatches.
)
I have been using this powder to set my liquid foundation. I apply it with a Real Techniques Buffing Brush in circular motions over my entire face and neck. It keeps me matte a majority of the day and lends a beautiful finish to my makeup. I feel like my makeup has looked better since I started using it. While the color is lighter than I would have initially chosen, it blends into my skin and foundation well and just brightens my complexion instead of seeming like a lighter powder on my face. I will definitely continue using this and will buy more when I run out. I am hoping the other colors are available at my local store so I can check them out in person.
They retail for $29.99 for 9 grams of product
. (For comparison,
MAC's Studio Fix Powder Foundation
is $27 for 15 grams,
Smashbox's Photo Filter Powder Foundation
is $42 for 9.90 grams,
Urban Decay's Naked Skin Ultra Definition Powder Foundation
is $36 for 9 grams, etc. So it is a comparable price to other high-end brands.)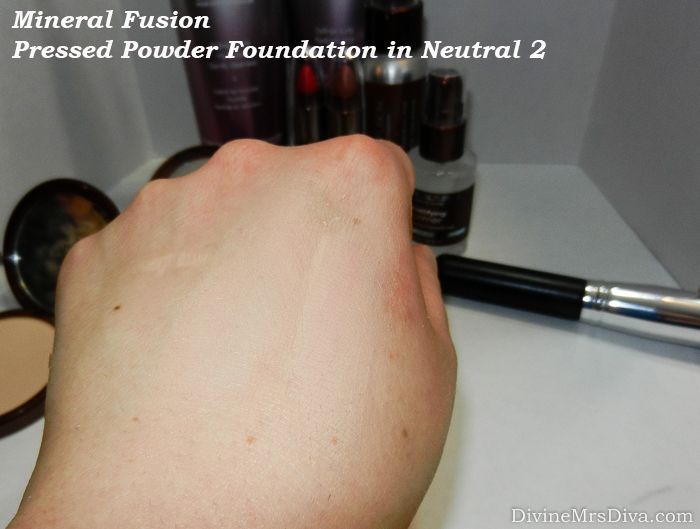 Illuminating Powder in Radiance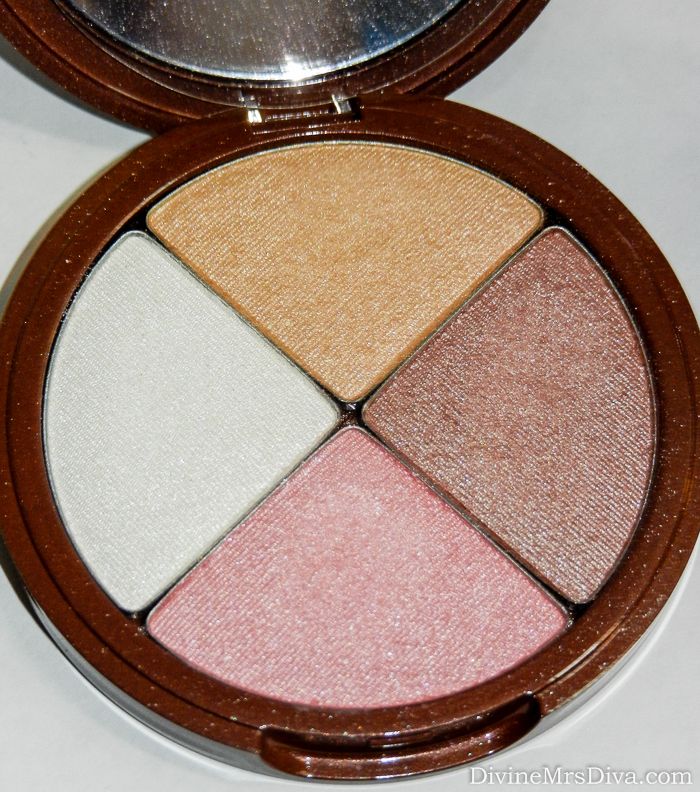 Being on quite the highlighting powder kick lately, I was excited to test this one out. It comes with four shades that are designed to be applied together. I swirl a big fluffy powder brush in it and sweep it all over my face as I do with my Hourglass Ambient Light Powder. These shades can also be used alone to highlight or illuminate certain areas of the face. I find them all to be very smooth and silky. They blend well and do a great job of adding a highlight and sheen to the face. These shimmery (not glittery) powders seem finely milled and don't really settle into pores. It just gives an overall brightening effect. While they seemed a bit powdery and chalky at first, I haven't found that to be an issue as I have used it.
It retails for $29.99 for 8 grams.
(Compared to my favorites: The
Hourglass Ambient Lighting Powder
is $45 for 10 grams, and the
Becca Shimmering Skin Perfector Pressed
is $38 for 8 grams.)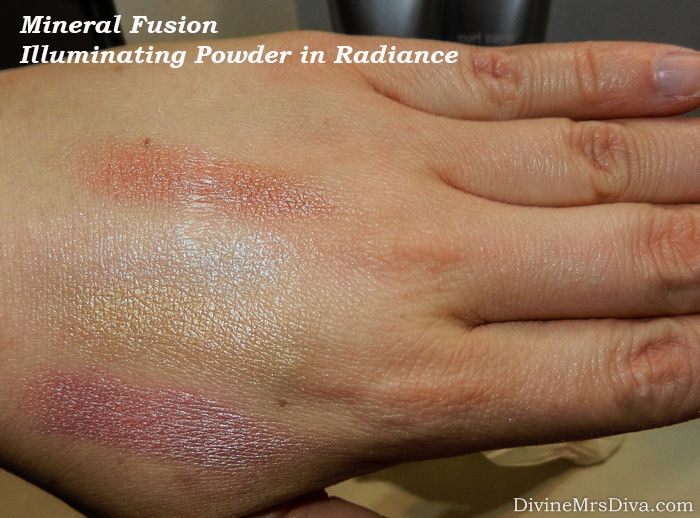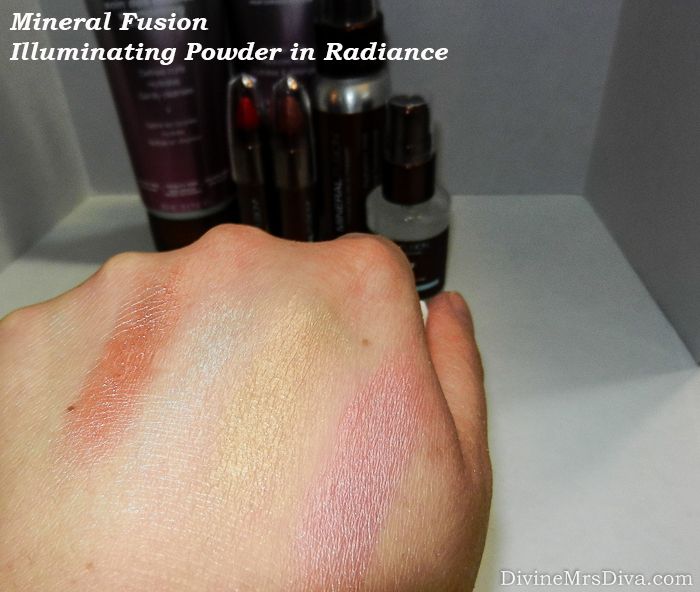 Where can you find Mineral Fusion products?
- They are available at stores that specialize in natural and organic products, like Whole Foods, New Seasons, etc. You can check for availability in your area via the
Store Locator
on their website.
- These products are also available via the
Mineral Fusion website
,
Amazon
,
Ulta
,
Drugstore.com
, and
Dermstore
.
Have you used Mineral Fusion products before? Do you have a favorite? Do any of these products appeal to you? I'd love to hear about your favorite natural brands and products!
And below are some affiliate links for shopping:
Disclosure: This post contains affiliate links and all items reviewed were gifted to me by Mineral Fusion.