Right before I left for vacation in mid-September, I had the honor of hosting an in-store event at one of my local
Catherines
stores. The Famous Fit Event focused on all the great denim and jeans Catherines has to offer this season. As it was my first hosting gig, I had no idea what to expect. I was excited and totally nervous. Gladly, I had an amazing time interacting with customers and working alongside some really great women at the NE Halsey store in Portland, Oregon. Read on for an overview of the event and to check out some of the pieces we all tried on from the fall arrivals!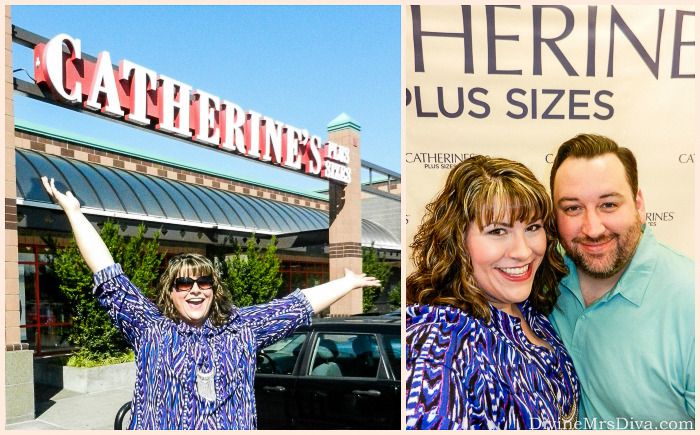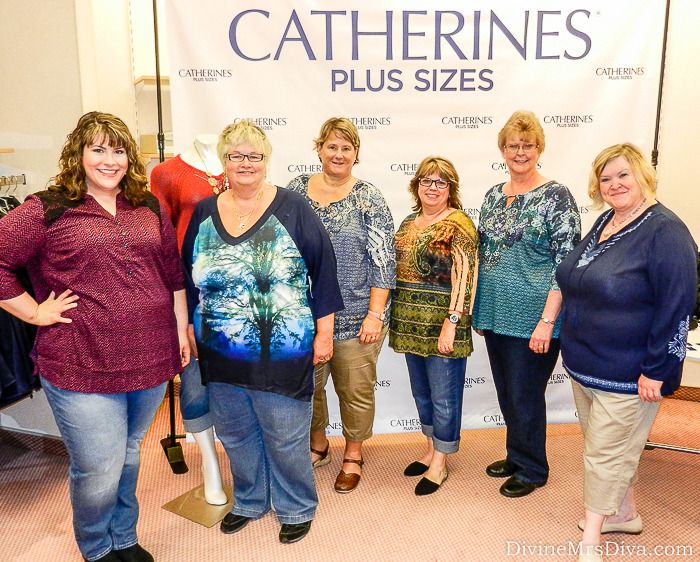 As soon as I arrived, I was greeted by the lovely employees. They were all so nice, friendly, welcoming, and helpful. I took some initial photos as I was live Instagraming the event. Sean came as my support, assistant, and camera man to help me juggle the various technology I brought with me to document the day. After I got settled, I had to take some outfit photos! I decided to wear my great
Girlfriend Jeans
and a blouse I picked up over the summer, both from Catherines. I knew I would be on my feet all day, so I wanted something simple that still conveyed my style. I finished the look with a fringe necklace (
also from Catherines
) and
some boots by Clarks
that I recently purchased. As bad as I wanted to reflect fall in my look, it was a not-so-fall-like 90 degrees outside that day.
The cupcakes and Catini Sparkler were all ready to go. This party punch was so refreshing and delightful on such a warm day.
I perused the store excitedly, taking in all the new fall arrivals. I love all the warm autumn hues, layering pieces, and cozy cardigans and wraps. This particular NE Halsey store was the only local Catherines store I had yet to go to. I had been to all the others with leisure shopping and hunting for my May Style Ambassador looks as well. The store is big and bright, with walls of windows at the front. I do appreciate that the larger store can accommodate a bigger selection of pieces from the current collections.
Another fun part of my hosting duties was putting together eight different looks that represented my style. I picked my current favorites in the Paintbrush Plaid Top and Vineyard Lace Top, as well as brand new items that really stood out to me. I paired each top with different denim styles, making a fashionably casual collection that had easy pieces in a variety of colors. Totally me!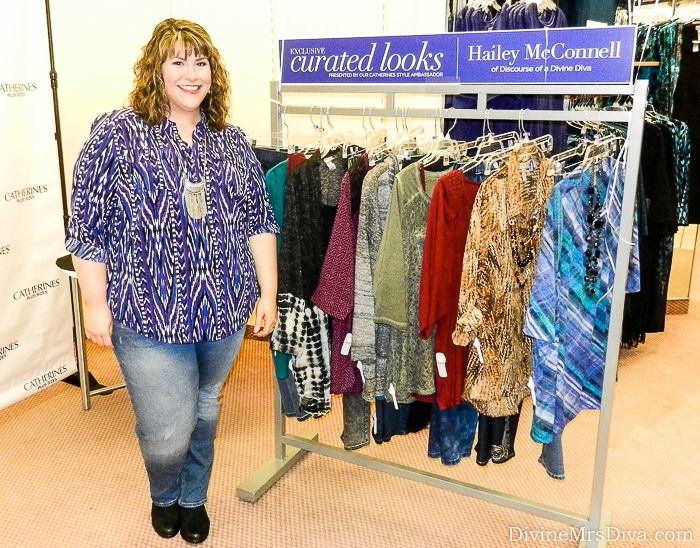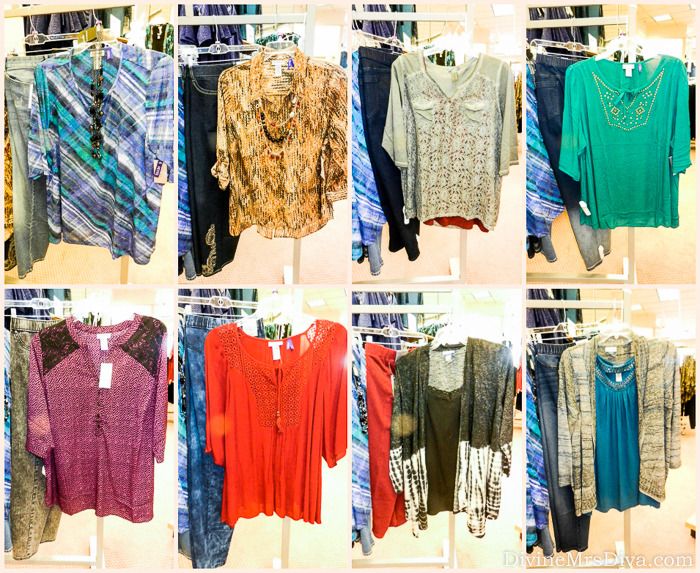 Not only did I meet some awesome people, but I love watching women's faces light up when they put on clothing that makes them feel cute and confident. The lady below (top left) was one of the gift card winners during the event and tried on my combo of the green Vineyard Lace Top and scarlet cami underneath. She loved the look and ended up buying it! Sometimes it is hard to get women in front of the camera, but I did have a great time trying on outfits and strutting around the store. It was just such a vibrant, fun atmosphere with women having fun with fashion!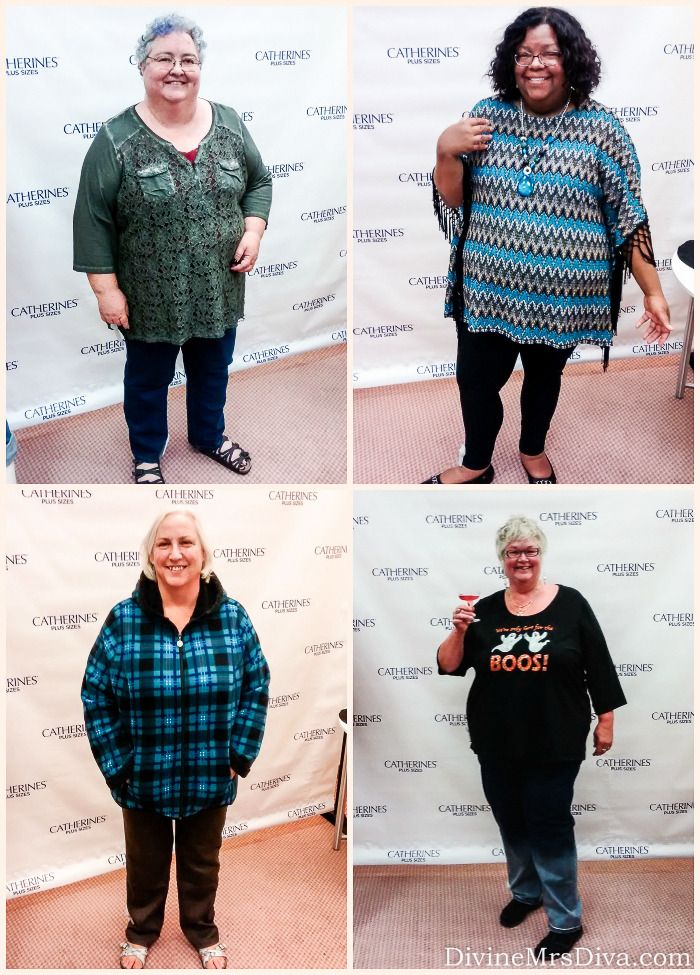 I tried on lots of looks and took as many pictures as I could. I did end up buying the
Ornamental Ease Cascade
and the red
Suprema Henley
to go underneath (
above: top row, third look
) and the
Laurel Canyon Cardigan
(
above: bottom row, fourth look
). Both will be on the blog soon!
Were you able to attend a Catherines Famous Fit Event this year? Do you enjoy special events like these at your favorite retailers? I'd love to hear your thoughts!