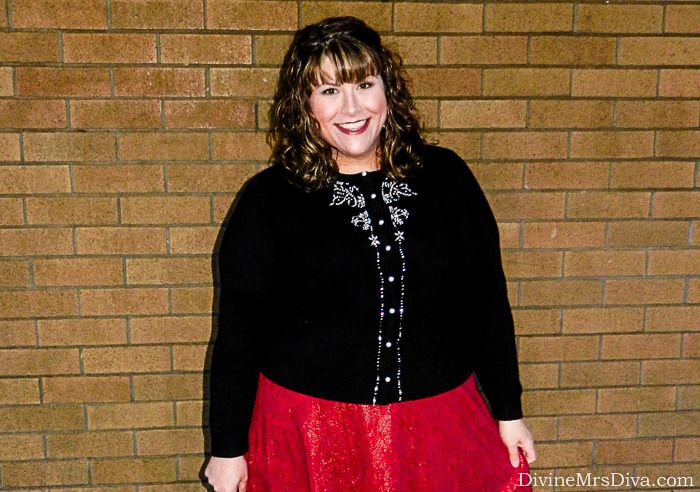 Hey, y'all! I hope you had a fantastic holiday weekend and are gearing up for a celebratory New Year's Eve! We had a fantastic Christmas with the mom-in-law and added tons of snuggles with Finnegan over the weekend. While we planned to get a lot of chores done, by Sunday we were so exhausted. Sean played his
Star Wars Battlefront
video game while I colored in one of those detailed adult coloring books my mom-in-law gave me for Christmas. It was a much needed relaxing day.
Anyway, I am back with another look at this
Shimmer Circle Skirt
from Kiyonna. In thinking of its versatility and use beyond the holidays,
I showed you a more casual styling featuring this skirt
. While the previous look is more typical of how I will continue to wear it throughout the year, I wanted to take the opportunity to show you a dressier option. This skirt
is still available
in most sizes in silver and in red.


- Kiyonna gifted me the skirt in this post. All opinions on the item are 100% my own. -
I
discussed the fabric and fit in my previous post
, so I won't repeat myself too much here. To reiterate, this skirt is extremely comfortable to wear and true to size. The cut is so pretty and hangs well. While the stretchy lace fabric is shimmery, it isn't super bright and in your face (for those of you that like things a bit more subtle); but it does have a lovely sheen that makes it extra special.
I'm wearing a 2X in these photos. I sized down so the waistband would be a bit tighter. However, the waistband is made to hug you and hold the skirt up well, so I would advise staying true to your size and not sizing down. I am wearing the waist lower than my previous post, where the bottom of the band is right above my natural waist. Again, the band stays put so you won't be readjusting it all day or night.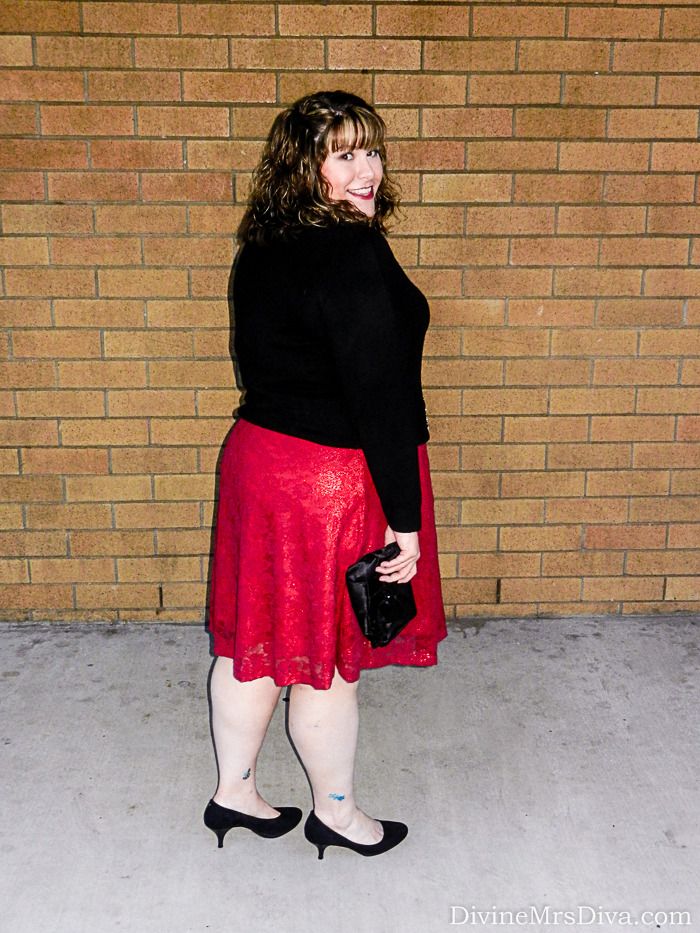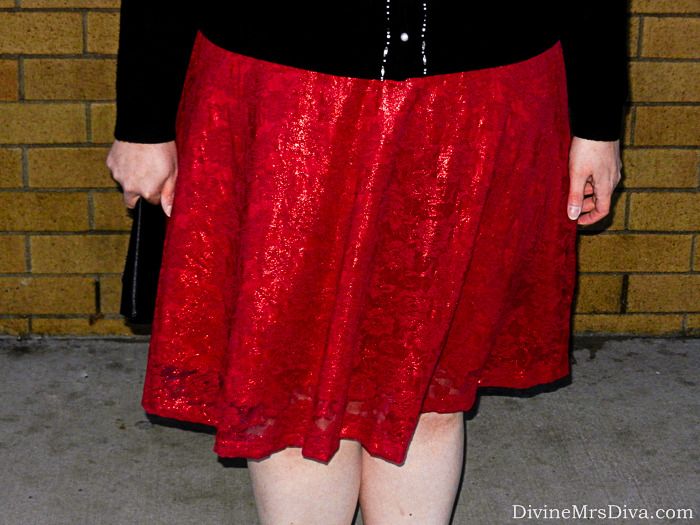 For this dressier look, I opted for an embellished cardigan (that I have had for ages!) and simple accessories. I braved the cold in my bare legs to take some photos for you, otherwise I would definitely opt for tights in these almost-snowy temperatures we are having. So whether you have a festive party to attend, celebratory dinner, a nice date, or just want a cute skirt to pair with a tee and boots, I recommend the
Shimmer Circle Skirt
.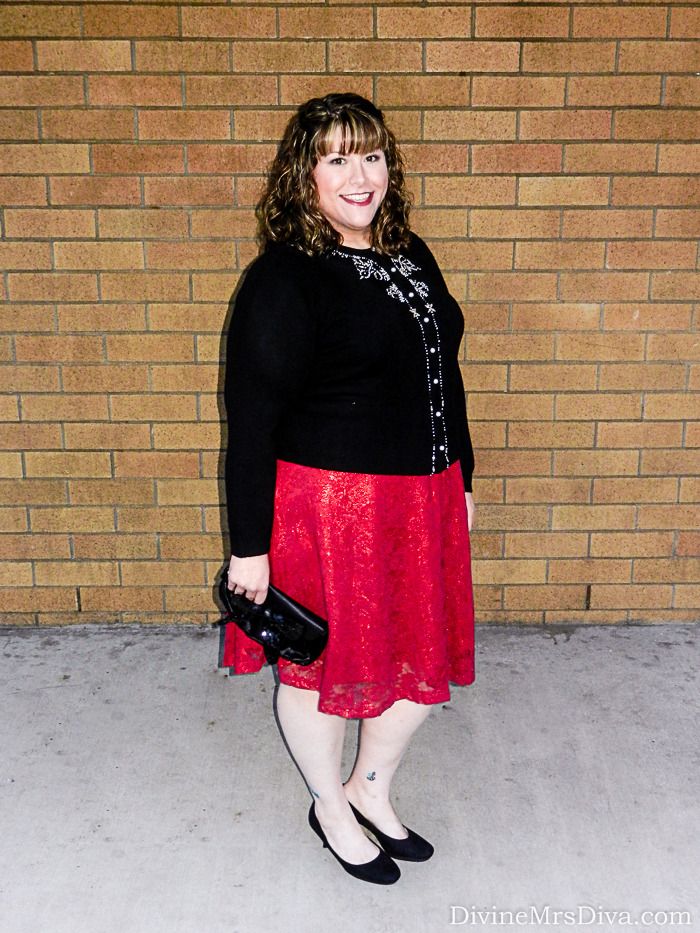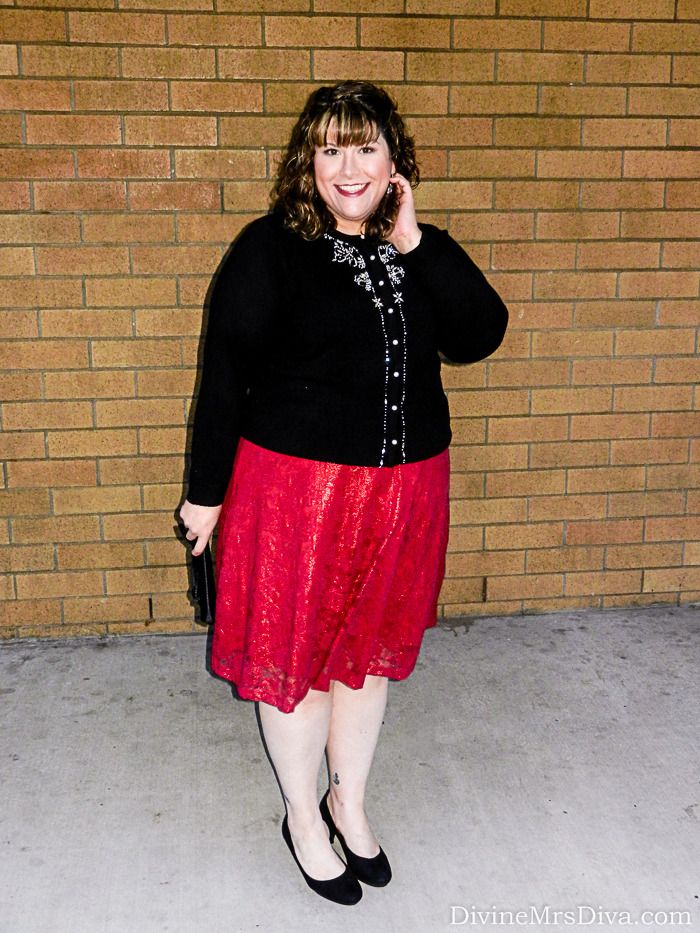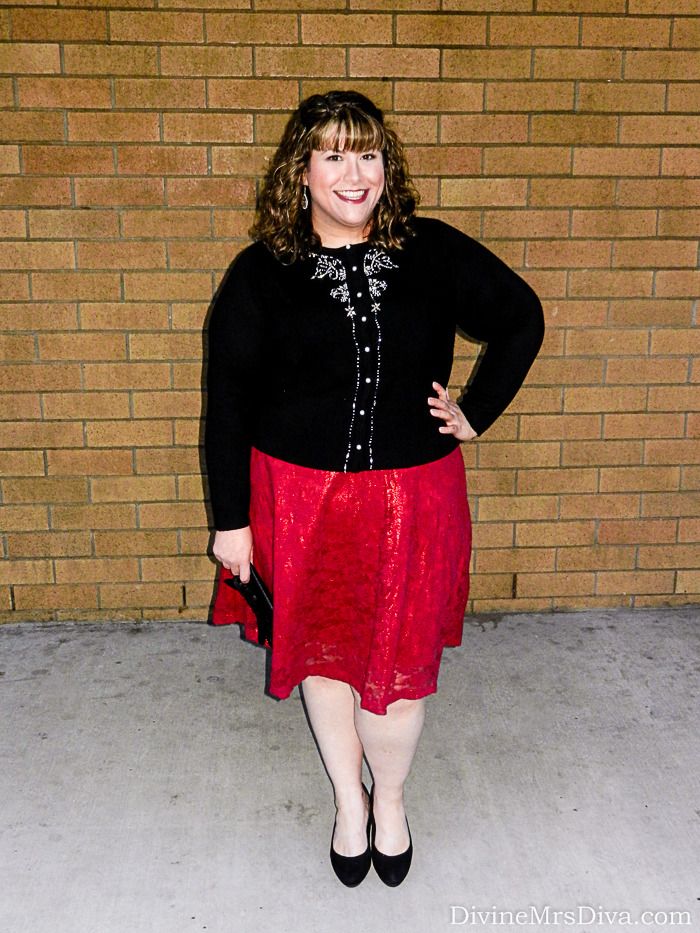 Shimmer Circle Skirt
- c/o Kiyonna
Embellished Cardigan - Lane Bryant (2002) (
similar
,
similar
,
similar
,
similar
)
Black Heels - Avenue (2007) (
similar
,
similar
,
similar
)
Sequin Bow Clutch - Torrid (2002) (
similar
,
similar
,
similar
)
How would you wear this skirt? Where would you wear it? How was your holiday? Chat with me in the comments!