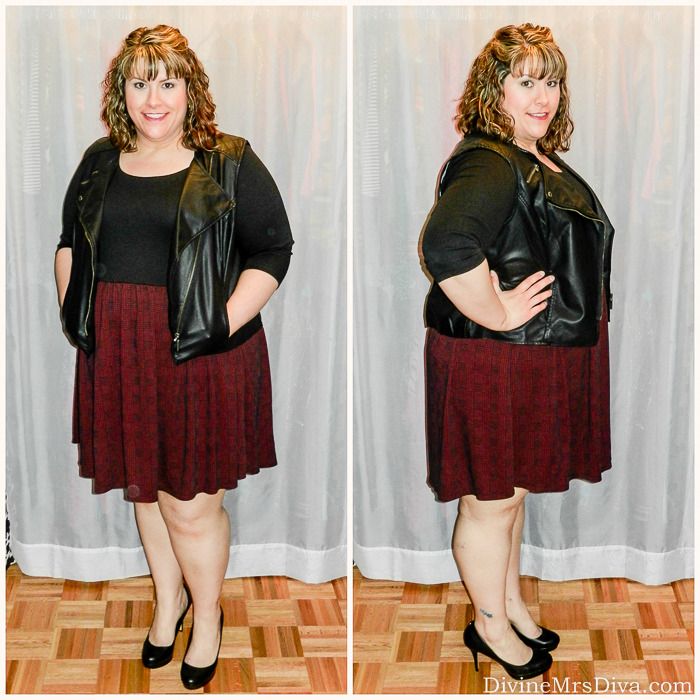 I'm back!
My week off during vacation turned into two weeks because I had so much to catch up once I got back home. Our road trip through Oregon and Northern California was so much fun! We had amazing weather and saw so many beautiful sights! I cannot wait to show all of you photos and talk about our experiences. (
Side Note: I took 1,700 photos with my actual camera while on our trip, so it will take a bit of time to get them all blog-ready.
)
In the meantime, I am starting back slowly with a simple outfit post. I'm trying to juggle putting up more fall outfits as well as catching up to summer looks I haven't had time to post yet. This one feels like a great transition outfit and makes me feel sexy like LuAnne, of
Weesha's World,
because she is fond of showcasing her amazing legs, something I do not often do.

- I pay for my own Gwynnie Bee subscription. All opinions are 100% my own. -
BB Dakota is no longer a new-to-me brand. I've been able to try some items from the brand through
Gwynnie Bee
and have
previously talked about them on the blog
. At first, I didn't have much luck with the pieces because they were ill-fitting and had giant armholes. But the more recent items I have tried fit really well. The Hogan Dress is no exception. It was comfortable and extremely cute. It reminds me of one of my favorite Torrid dresses, with a knit top portion and patterned bottom.
The entire dress fit really well. I didn't feel restricted in the upper arms or have any issues other than the length. This dress is VERY short on me. Had I kept it, it would have been worn out with leggings and boots mostly. I don't trust the wind not to make this sucker fly up and show my panties (or undershorts) to the world. That said, I thought I would branch out of my boots and leggings usual and style this a bit differently for you all. I donned my precarious heels to elongate my legs and threw on my faux leather vest for some texture and layering. It is a really simple look, but I think it comes together quite well. It feels sexy without being overtly so. The hard and soft elements and subtle plaid pattern are great for an ensemble any time of year, but these colors are very on trend this fall season.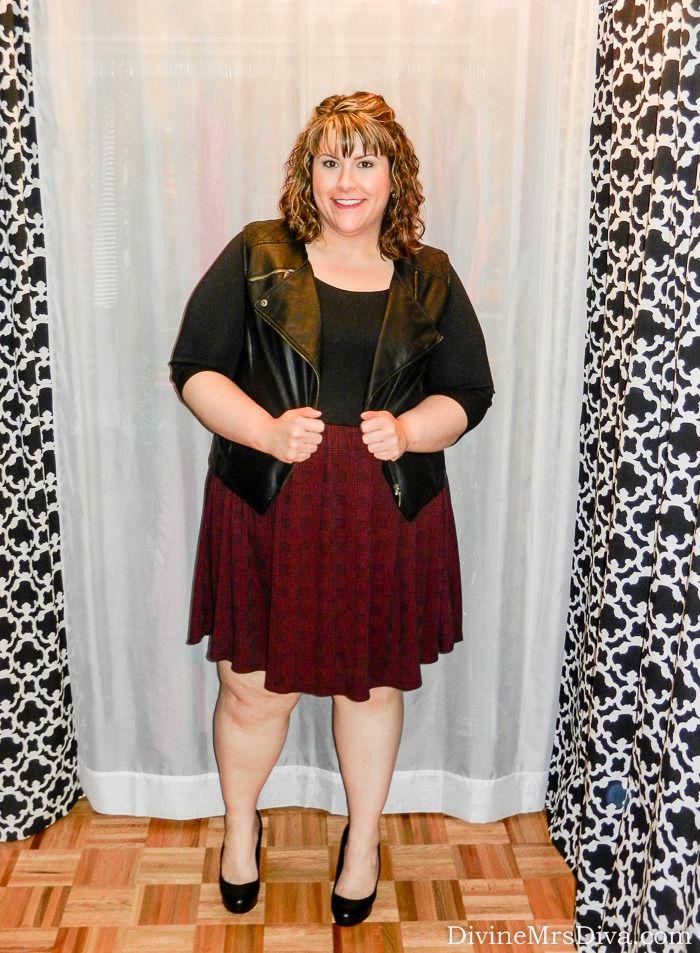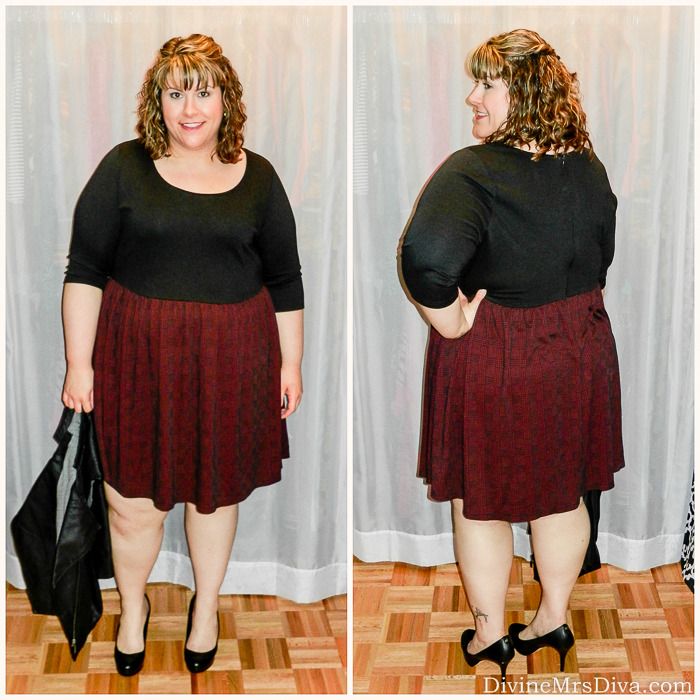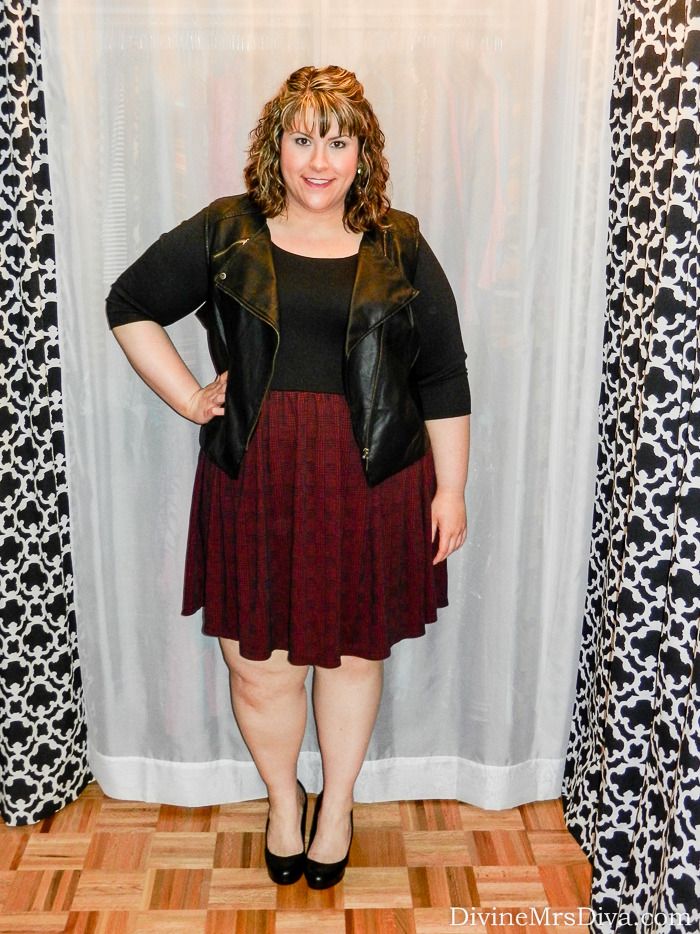 Hogan Dress
- BB Dakota via Gwynnie Bee -
Get your first month free!!
(
similar
,
similar
)
Black Heels - Call It Spring via JCPenney (
similar
,
similar
,
similar
)
Faux Leather Vest - Lane Bryant (
similar
,
similar
,
similar
)
Have you tried the Hogan dress? What are your thoughts on the look or the BB Dakota brand? What would you wear with this great dress? Let me know in the comments!