Happy Monday, y'all!
I hope everyone is recharged and refreshed today. I don't quite feel as bright-eyed and bushy-tailed as I would like, but hopefully I can change that this week.
This past weekend, we said goodbye to our dear friend Manuel at a memorial in his honor. I still find it very hard to wrap my head around the fact that he's gone. I keep thinking he's on vacation and will return soon so we can invite everyone over for a game night. :-( This weekend's memorial was open to everyone, which gave me the opportunity to meet some more of his friends that I hadn't met before.
Toasting to Manuel
Sunday was mine and Sean's belated Valentine's Day together. We invited my mother-in-law over on Actual Valentine's Day where I made shrimp-stuffed pasta shells, roasted green beans, and heart-shaped brownies. We watched
Skyfall
and just had a relaxing evening. Sunday's dinner was cheese fondue with a buffet of veggies and such for dipping. It was another relaxing evening and much needed.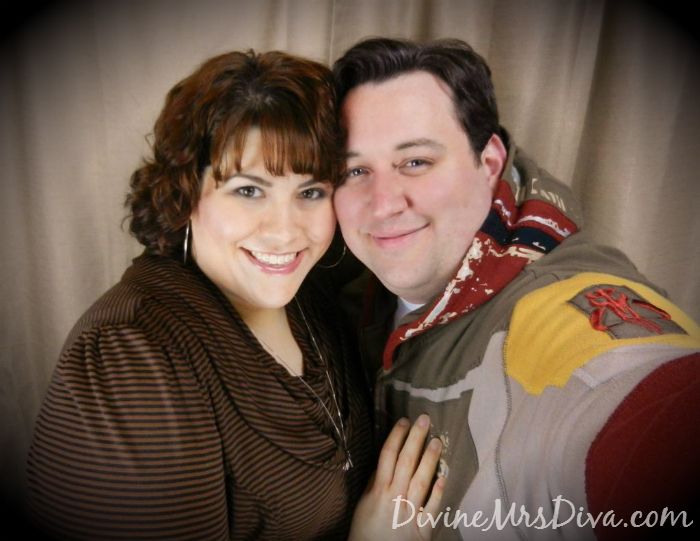 It is time again for Friend Makin' Monday. If you have a blog, I would like to invite you to answer the questions as well. Leave me a comment here, so I know you are playing. Then you can also leave a comment over at All The Weigh, so other folks can check out your answers as well. It is a fun way to connect to other bloggers.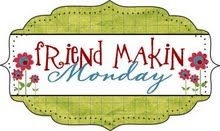 1. Does your blog have one overwhelming theme?
My blog mainly centers around plus-size fashion or, more specifically, my plus-size fashion sense. But I also talk about beauty products, DIY projects, recipes, my personal life, and more. It has become more of a lifestyle blog as I've focused on writing more.
2. How did you come up with the theme(s) for your blog? Was it intentional?
In starting the blog about plus-size fashion, it was very intentional. I wanted to join the community of bloggers that put positivity into the world in regards to plus-size anything. Being fat isn't bad and doesn't make you worth less as a person. It doesn't make you less beautiful or not worthy of everything you want in life. I wanted to bring my voice and experience and view point into the mix and encourage others as others have encourage and inspired me. Branching out to other topics just happened very naturally.
3. Share something cool that has happened in your life as a result of blogging.
I've been able to make some blog friends from all over the world and work with clothing companies that offer beautiful clothing options in my size. I've also had friends reach out to me and tell me how I have inspired them and made them feel great about themselves with what I say and stand for. That means more to me than anything.
4. How much time to do spend reading blogs everyday?
Not enough time. I have a giant blogroll on BlogLovin' and I don't get to it nearly as much as I need to. I try to catch up whenever I have a chance.
5. Do you blog on the weekends?
Typically, no. Since my husband is off on the weekends, we try to make plans for spending time together. Weekends are usually reserved for various errands and chores. Once in while, I will post something on a weekend though.
6. Do you keep track of your stats? Do they matter to you?
At first I kept track more often, but I don't worry too much about it these days. I find it interesting to see what posts are more popular. I just keep writing and using social media and check on the stats now and then.
7. How do you decide how much to share about your personal life?
If I want to share something about my personal life, I usually go ahead and do it. If it is about someone in my life, I make sure I have talked to them about whatever it is I am writing about. (For example, if I have an issue with someone, I make sure I have discussed the issue with them before I post about it.) I also try to make sure I am not saying anything in the blog that I wouldn't say to someone's face. I don't write things to be negative or point fingers. Generally, I write about things that have happened to me and how I feel and what I have learned in those situations.
8. Do you aspire to be a writer, or did blogging happen for some other reason?
Blogging happened because I wanted a semi-creative outlet via computer and wanted to talk about things I love with other like-minded individuals. I enjoy writing and have some writing related aspirations, but blogging, for me, is mainly for the enjoyment of it.
9. As a blogger, do you think it's more important to write for yourself, or for your readers?
For yourself. You can't please everyone. You just can't. And if you are constantly trying to write things you think other people will enjoy, you are going to stress yourself out and, at some point, get really disappointed. Writing for yourself makes you happy, keeps you focused, and lessens the stress of pleasing others. If you are loving what you do, others will see your enthusiasm.
10. What kind of plans do you have for the future of your blog?
Right now, I am just working on content and posting regularly. I want a better routine for everything. Learning how to juggle blogging and life stuff is important. When opportunities arise, I try to seize them. I'd like to get to a place where I feel more confident in putting myself out there more, as far as participating in more events and promoting the blog and posts.
I hope you all have a wonderful week. Don't forget to link up and share your answers!