Hey, y'all!
It was another busy and somewhat productive weekend for us here at Diva Manor. Our Saturday consisted of me getting a haircut before we headed over to the Portland Seafood and Wine Fest. My mother-in-law came with us this year since she'd never been. We also met up with my good friend Nigel. It was a really fun time! We had about four hours there, which was still barely enough time to cover all the wines.
My husband got some seared scallops over rice pilaf with a Marsala mushroom sauce. It was INSANELY good. The scallops were cooked perfectly and were so buttery. The rice was moist and flavorful, and the sauce! OMG, that sauce! I snatched the recipe, so we will see if I can recreate it.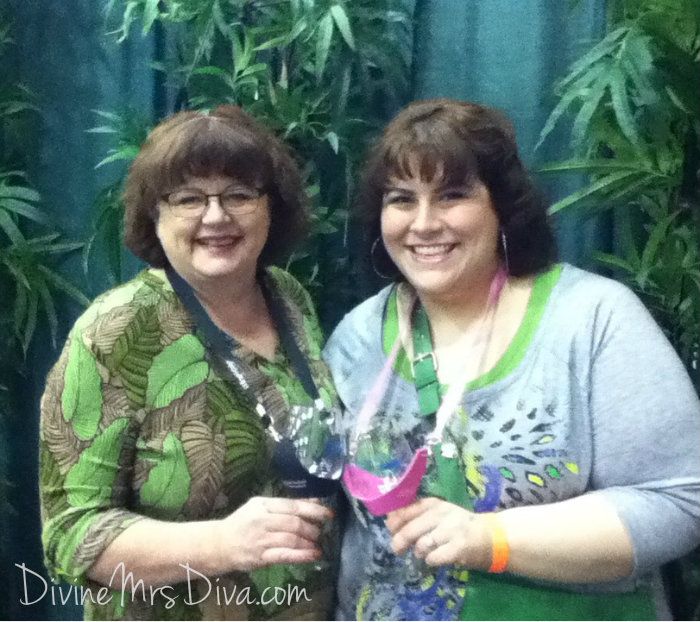 My mom-in-law and I, showing off our wine holsters at the Portland Seafood and Wine Fest
Sunday was more low key. We stayed home, slept in, and slowly got things done throughout the day. We didn't watch the Super Bowl this year because neither team really interests us. We did wash dogs and dog laundry and get my blogging photo studio set up. Now I don't have to take all my outfit pics in the entryway or outside on the sidewalk that needs pressure washed...or in the rain. lol
It is time again for Friend Makin' Monday. If you have a blog, I would like to invite you to answer the questions as well. Leave me a comment here, so I know you are playing. Then you can also leave a comment over at All The Weigh, so other folks can check out your answers as well. It is a fun way to connect to other bloggers.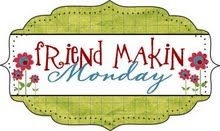 Five Things
1. Share five things you hope to do before you die.
- Visit Ireland and many other European countries
- Own our own home
- Snorkel in Hawaii
- Write a children's book about my disabled chihuahua.
- Take a cross-country road trip with my husband.
2. List five things you love about yourself.
- My brain
- My creativity
- My hair
- My ability to rise above my upbringing
- My kookiness
3. Share the five coolest things that you've done in 2013.
- Found boots that fit my big calves
- Bought my tickets to the NKOTB tour
- Started doing monthly Bunco nights with a group of friends
- Went to the dentist. Still have never had a cavity in my 32 years of life.
- Attended the Chocolate Fest and the Seafood and Wine Fest!
4. List five things that you always have in your kitchen.
- Bottled water
- Mrs. Dash seasonings, plus fresh peppercorns
- Cheese
- Wine
- Garlic
5. Share five places you would like to go on vacation.
- Ireland
- Back to Hawaii
- The Bahamas
- New York City
- Greece
The list is way longer than this lol
6. List five celebrities/public figures you'd like to meet.
- Claire Danes
- Neil deGrasse Tyson
- Josh Gates
- Bono
- Ru Paul
7. List five bands or artists you'd like to see perform live.
- I always want to see NKOTB every chance I get. Next opportunity is in July.
- Westlife. They recently broke up, so if they ever do a reunion tour, I have to go.
- Backstreet Boys. They should go on tour this summer.
- Elton John. Never seen him live. I think it would be fun.
- Alanis Morissette. She was really great live.
8. List five TV shows that you don't want to miss.
-
The Following
-
Smash
-
Downton Abbey
-
Strike Back
-
Homeland
9. Share five things you wanted to do as a child.
- Move to Boston (did it!)
- See NKOTB perform live (done it x8 so far!)
- Be a successful actress
- Be happy and surrounded by people who truly love me (living it!)
- Be able to speak my mind, stand up for myself, and have an opinion. (Doing it all the time. lol)
10. Share five things you hope to do in 2013.
- Go to the beach for a few days
- Get a good daily schedule going to incorporate blogging, exercise, and cleaning
- Have more game nights at the house
- Make more crafts
- Maybe take a little vacation
Now have it, friends! Answer these questions here in the comments or on your blog. And don't forget to link up with Kenlie too! Happy Monday!