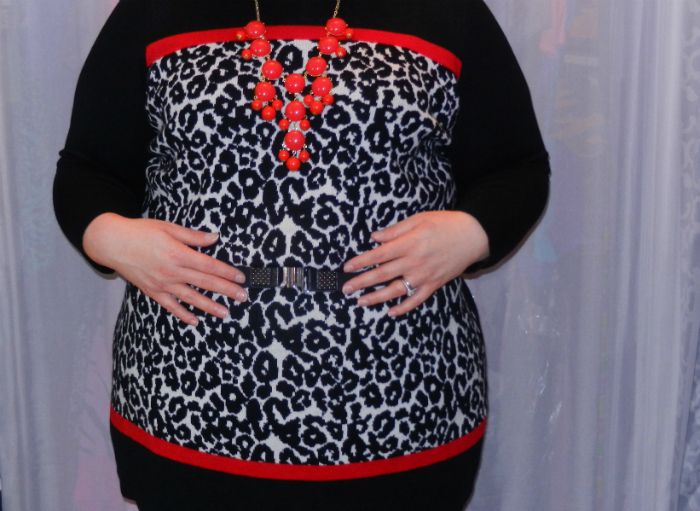 Hello! I hope y'all are having a fantastic week so far! Sean and I just got back from a couple of fun days in Seattle, which I will talk about on the blog soon. I'm going to be working on posts as much as possible this week because we are headed out next week to see New Kids On The Block and a Cirque show. *whew!* Happy early Birthday to me! Two more weeks to go! This week, I have a trio of
Gwynnie Bee
items to talk about, so I hope y'all enjoy.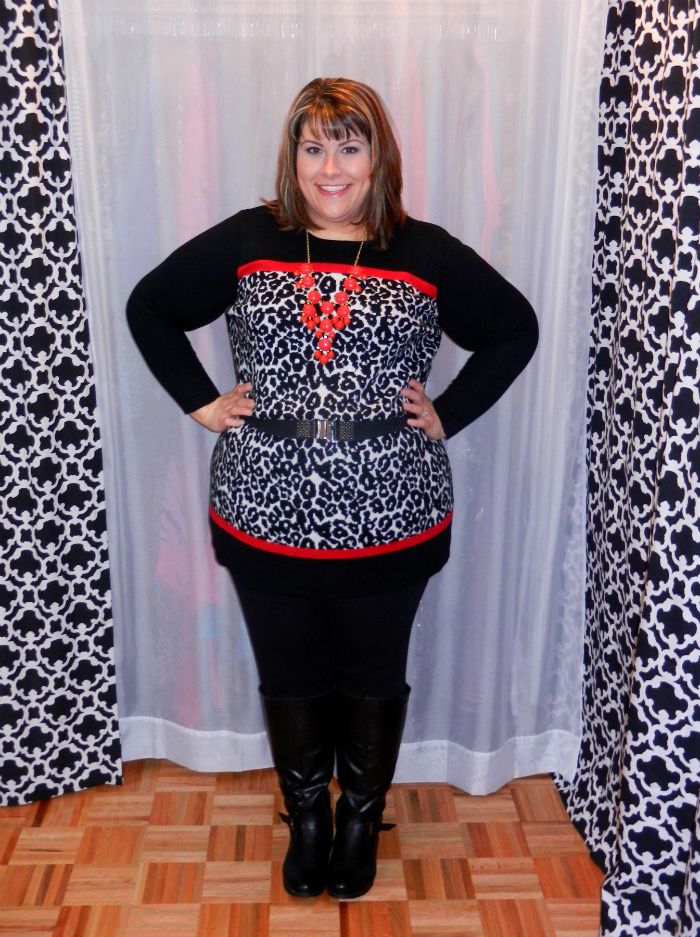 Shift and sheath dresses have never been my "thing". Most of them are not cut wide enough in the hips for my body shape, so they've never been a style I lean towards. For this reason, I was really happy to find recently that
Catherines
cuts their shifts wider to accommodate hips. This opens up a whole new world of silhouette for me and also made me add this London Times shift to my GB closet to test it out.
The sweater fabric is soft and stretchy and cozy. It is thick enough to feel like a well-made item, but not so thick that I was extremely hot in it. Lengthwise, it hit me a few inches above the knee - too short for me to go bare-legged and be comfortable. While it wasn't too tight or clingy, it did skim my hips and butt and hug them just a bit. I liked the snowy leopard pattern with red accents, but it just seemed kind of shapeless by itself. I wanted to accentuate my waist and break up the pattern a bit so the dress didn't feel like an over-sized sweater on me.
(Looking at the pictures, it doesn't look that bad. I think because it was loose on top and then had a little hint of cling across my butt, I felt I needed something extra.
) This is just my personal taste because I have seen people wear it as it is and look fantastic in it.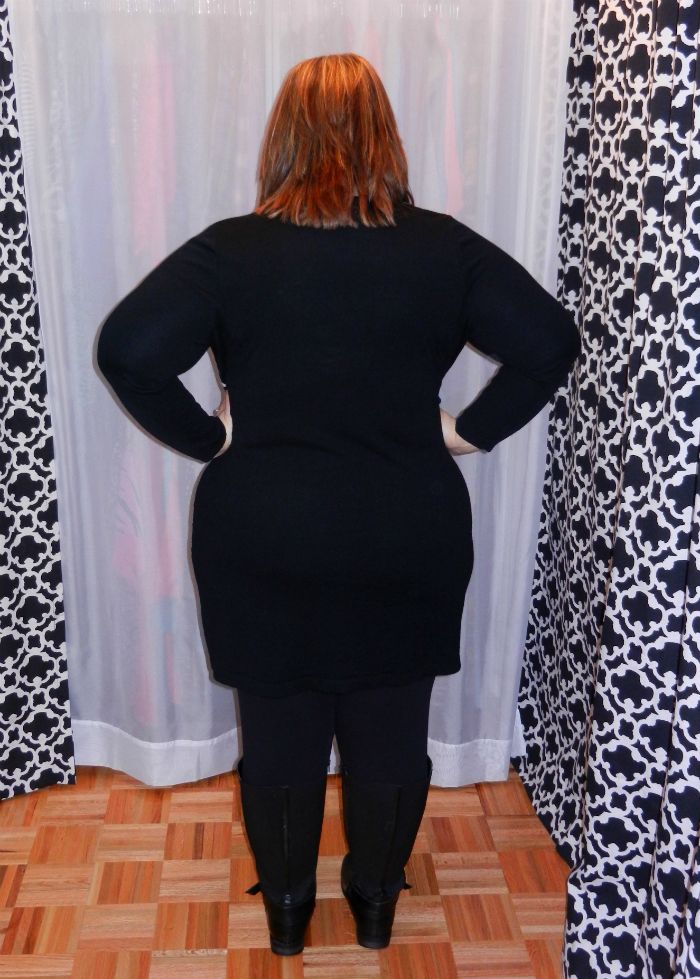 So I added a belt and bloused the sweater a bit (
because it looked weird just belted
). I was much happier with this look, though it obviously made the dress into more of a shirt. At this length, I would pair it with my black skinny jeans and boots instead of leggings. I am a firm believer that leggings are not pants and once a shirt gets short enough leggings should be exchanged for something more substantial.
Because I am a sucker for accessories, I added my bright red bubble necklace that perfectly matched the red stripes in the sweater. This was a perfectly casual, comfy, but pulled together look for cooler days.
Animal Print Shift Dress in Black and Ivory
- London Times via
Gwynnie Bee
Black Leggings and Studded Stretch Belt - Lane Bryant
Black Boots - Avenue
Red Bubble Necklace - Etsy
Do you love shift dresses? Have you tried any pieces from London Times? I'd love to hear your thoughts!