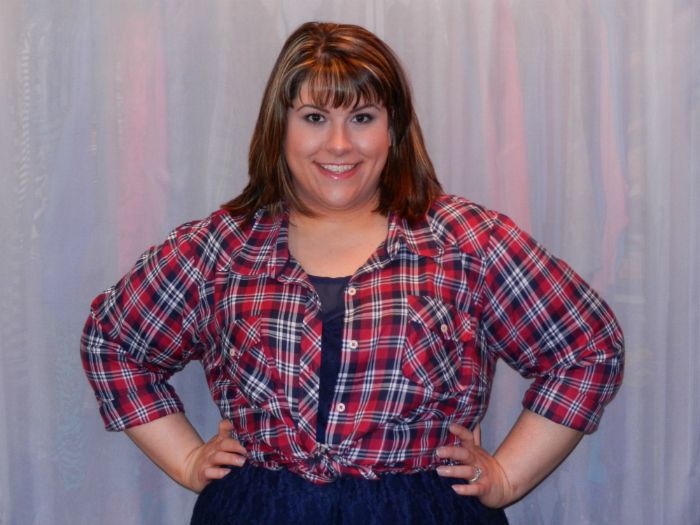 The second in my trio of
Gwynnie Be
e posts this week features the Loretta Lace Dress from SWAK. As with every piece from GB, I have fun trying new looks and pulling pieces from my closet that I haven't worn in a while.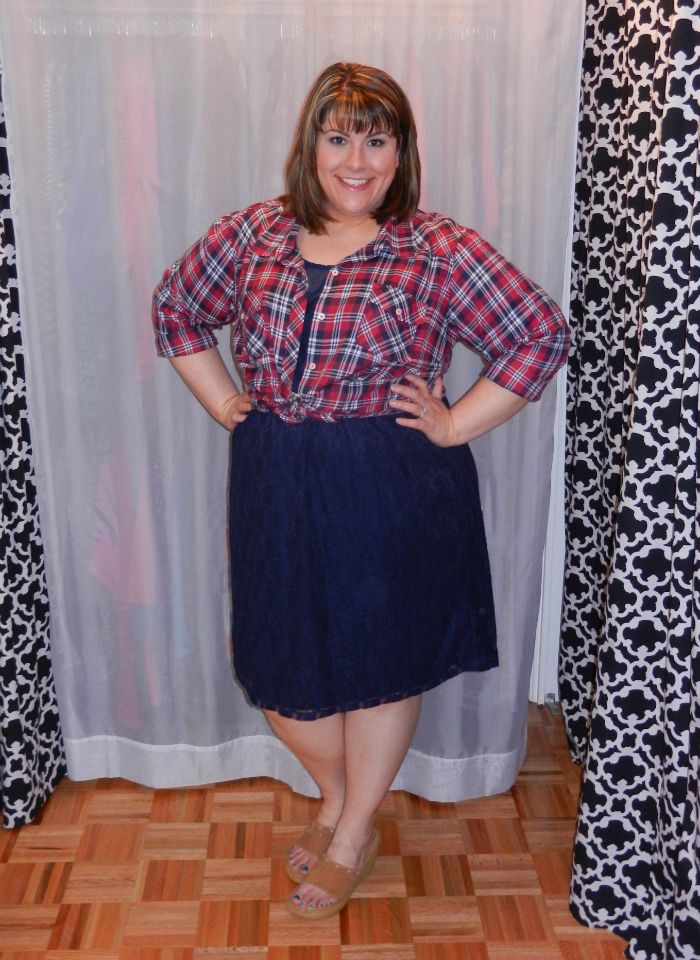 I received this knee-length, lace tank dress in a 3X. It has an illusion sweetheart neckline and keyhole at the back. The lace overlay is the same navy blue as the lining, with no need for a slip. The waist of this dress is elastic with a chiffon sash to tie as a belt. It fit fine overall, though I do wish there had been more room in the hips and less room in the bust - story of my life! lol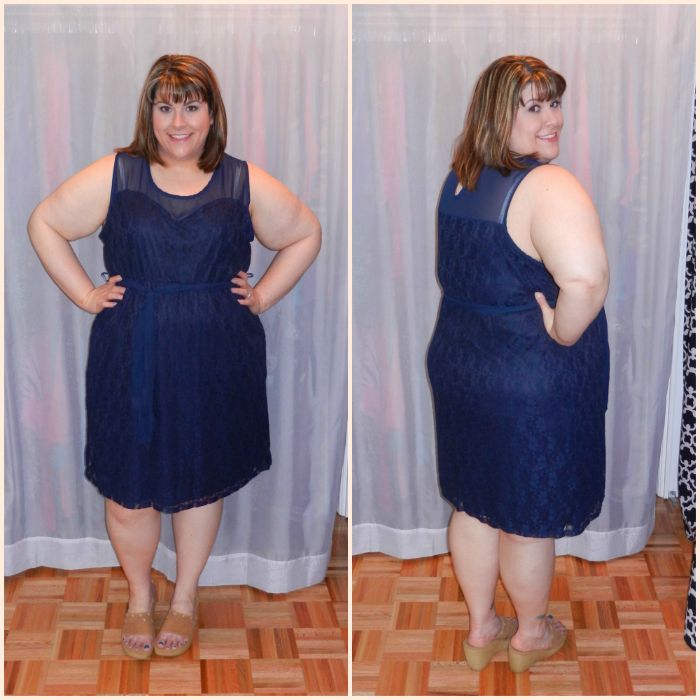 Because I felt the neckline looks oddly large on my smaller bust, I wanted to add something to the dress to balance out my proportions. Digging through my closet, I found this Torrid plaid number from Winter 2013. It is a size or two too big for me now, but I can't stand to part with it yet. The navy in the shirt matched the dress perfectly. Inspired by my Southern roots, I added a little country feel by tying the plaid shirt under the bust and sporting my old fringe wedges from the early 2000s. (I don't have any cowboy boots.)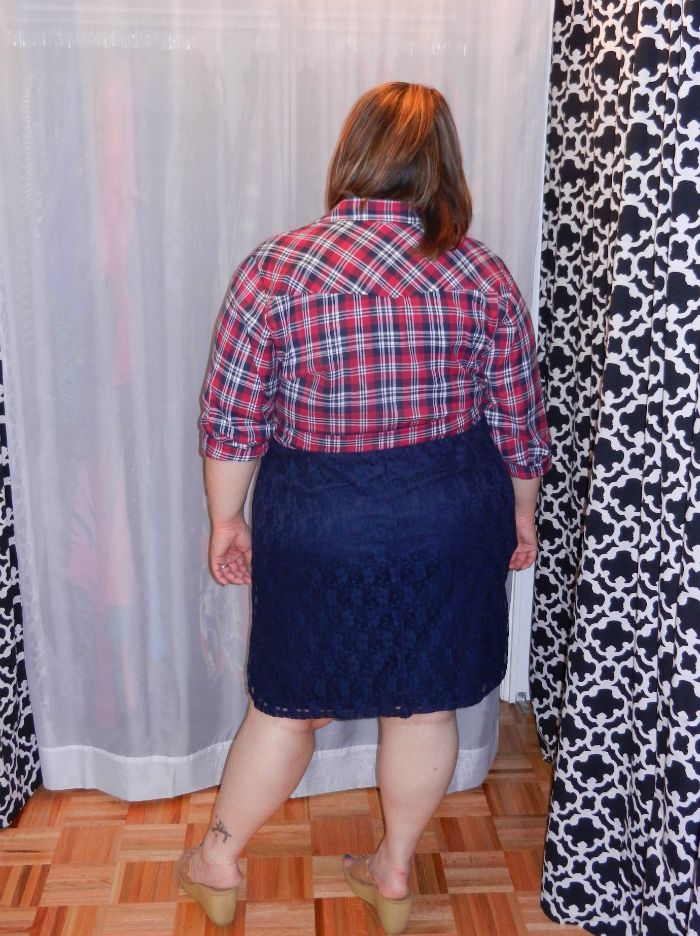 While the shoes aren't the most attractive, I loved the way the rest of the outfit came together. It is fun and simple and easy to wear. It allowed me to utilize pieces that I don't use often anymore and, with the shirt being a bit big, offered me a chance to use it in a different way from my normal way of wear.
Loretta Lace Dress in Navy
- SWAK Designs via
Gwynnie Bee
Red and Blue Plaid Shirt - Torrid
Fringe Wedges - Payless
Do you have under-utilized pieces in your closet? Do you like wearing items in multiple ways? Share in the comments!