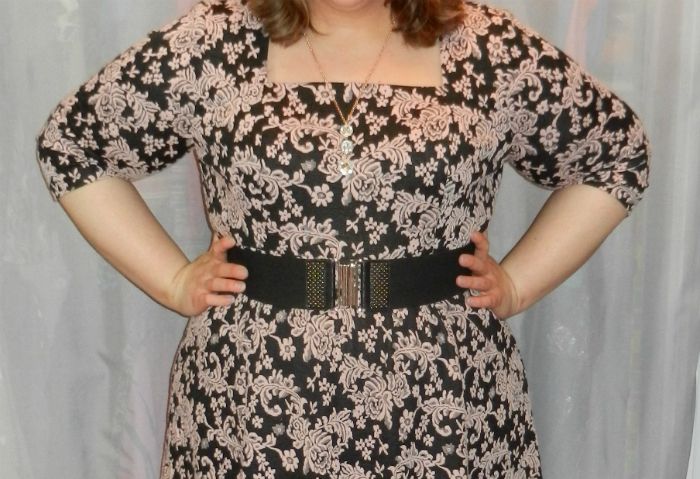 As I've said before, I enjoy trying new things (especially when it is related to clothing and beauty) and appreciate subscription services for that reason. While this dress isn't a huge stretch from what I might wear, it does offer a different neckline, a shorter length, and a color combo I don't really have in my closet.
This dress is another Gwynnie Bee item. I've had varying experiences with Lucie Lu pieces, but I really liked the style of this particular dress. The jacquard-knit material is soft and stretchy, which is always a plus. While the fabric showed wear in the form of a bit of fuzziness all over (the blush pink design is textured and slightly raised), it was still totally wearable. The fabric is also thicker, which makes it low maintenance as far as not needing a slip or shapewear, but it would be too warm for summer weather. The square neckline is something a bit different for me, but I quite liked it. There was also a little band detail at the waist that I thought was cute, but it blends in to the overall pattern. While the pattern was really cute and girly in person, it looks a bit overwhelming in the photos. I anticipated this and added a belt later on.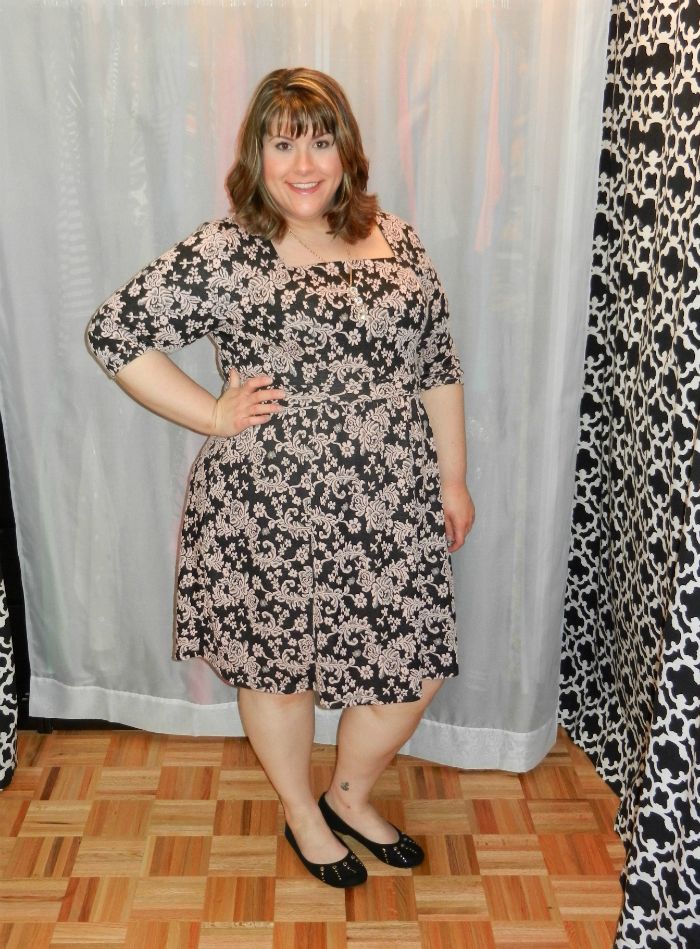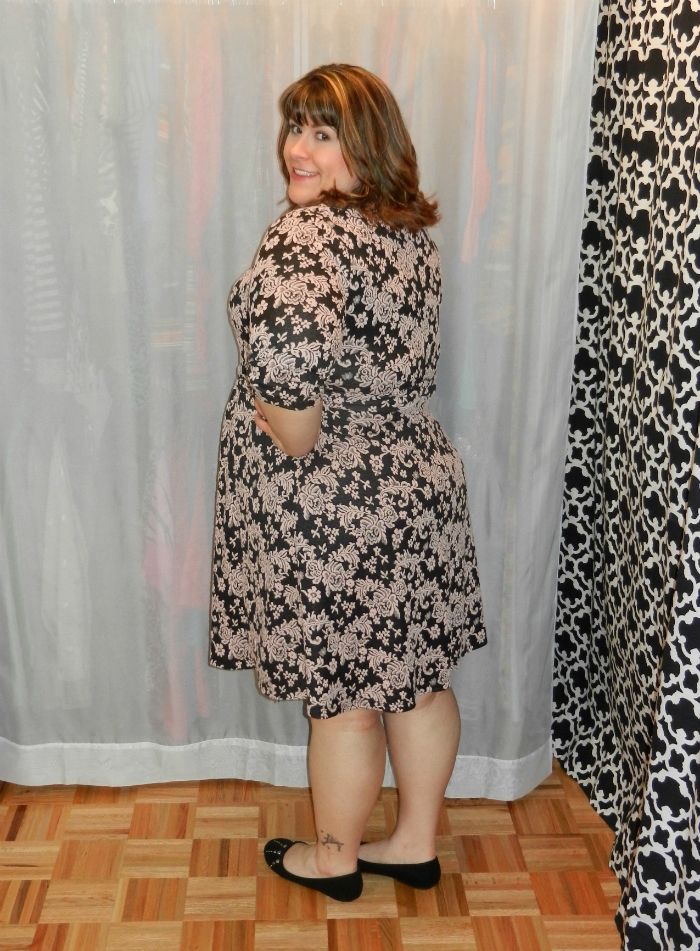 As usual, I am 5'9" and wearing this dress in a 3X. The stretch in the material helped this dress fit me better as the bust was quite fitted. However, this aspect didn't make the dress uncomfortable. I felt like the length was a little short for my personal taste, so I don't think I would wear it out somewhere that I had to sit down a lot or be very active. I'd worry about flashing someone. I am crazy about three-quarter length sleeves though because they provide coverage without me needing to layer.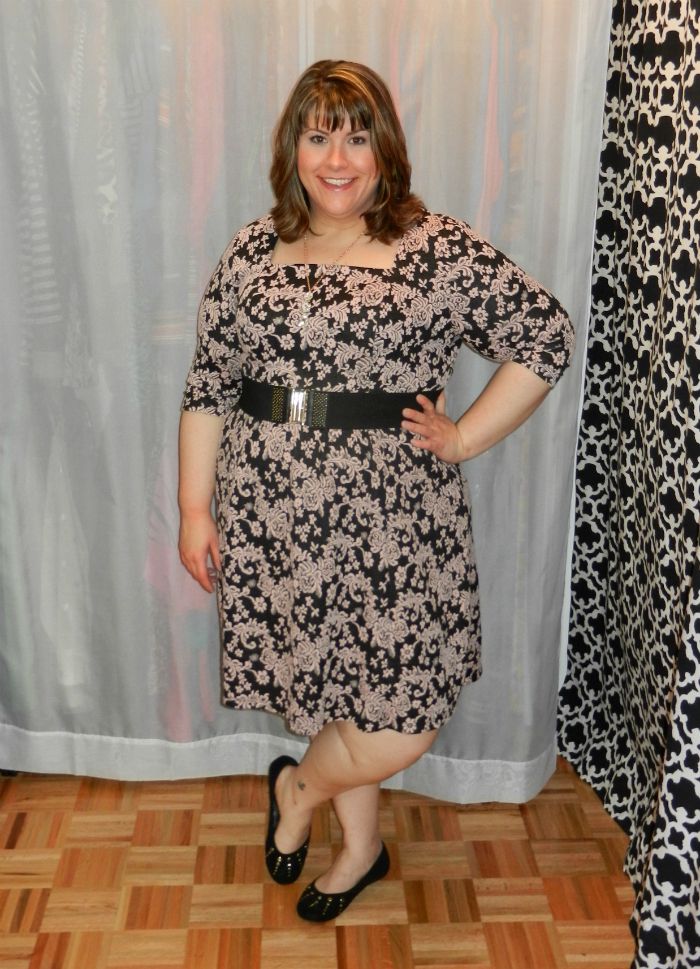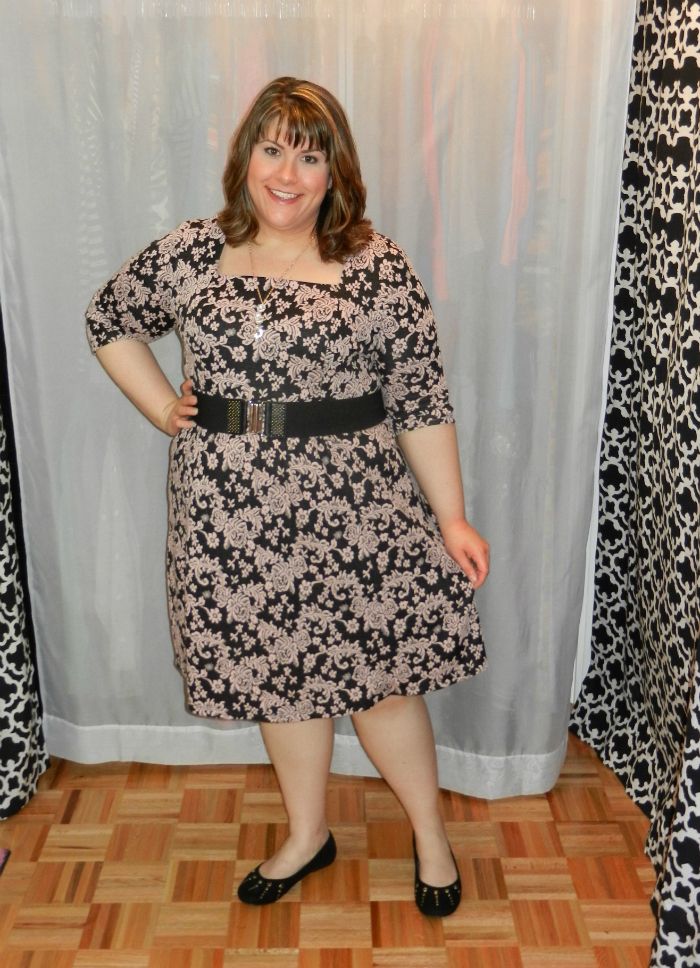 I appreciated how the belt broke up the pattern. I feel like this trick adds a bit of balance and visual interest while also accentuating my waist. Since the belt has tiny studs at the front, I wore my studded flats and graduated rhinestone necklace that mimicked the studs on the shoes. While most people wouldn't pick up on these details, I like adding things like that for my own amusement. I felt like the studded pieces gave the dress a little bit of edge as it is so girly on its own.
And I also loved it with the denim jacket. It would be really cute with more rustic elements as well.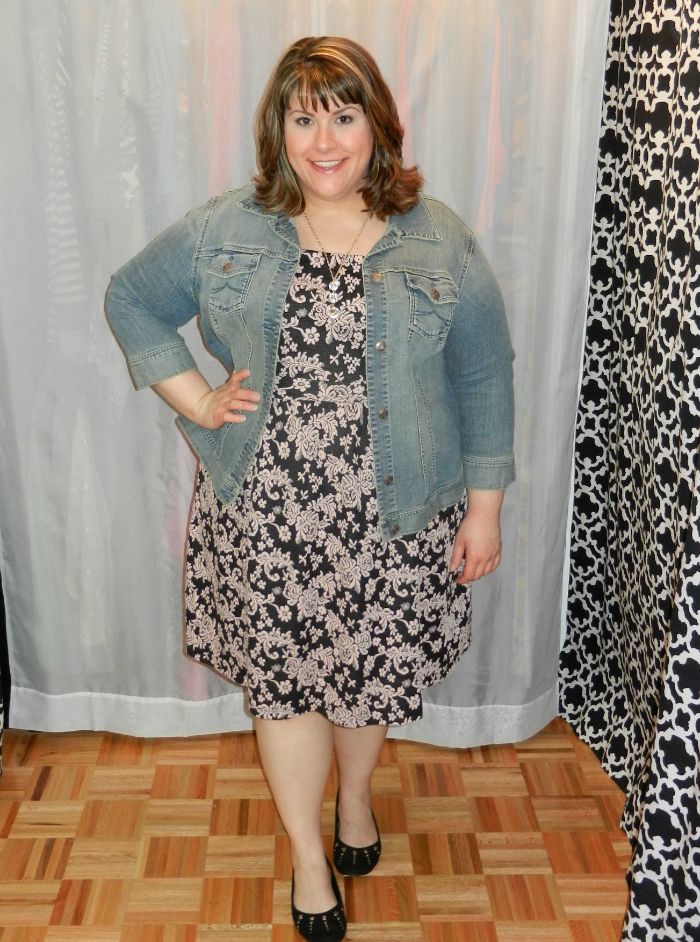 Avalon Dress in Blush Floral
- Lucie Lu via
Gwynnie Bee
Light Wash Denim Jacket - Old Navy (
Similar
)
Studded Black Flats - Lane Bryant
Bella Necklace -
Charming Charlie
Studded Belt - Lane Bryant Outlet
Have you tried this dress through GB? Do you like Lucie Lu pieces? How would you style this dress? Let me know in the comments!