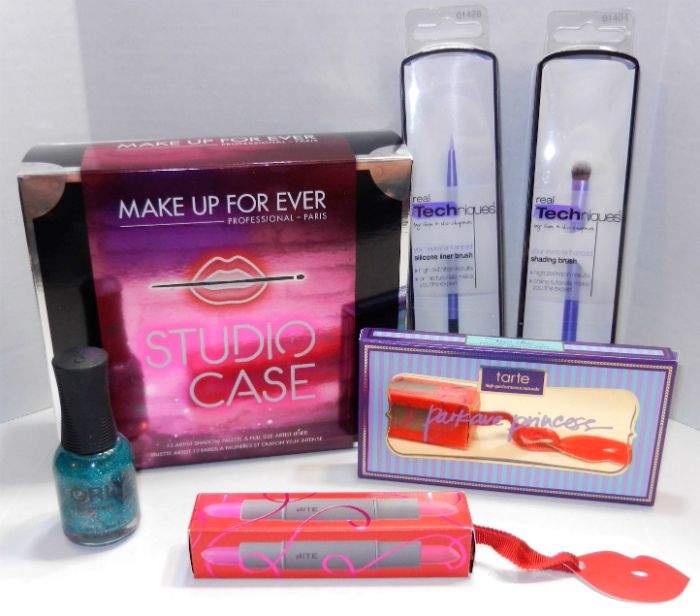 Hi. My name is Hailey and I am addicted to makeup. I love trying new products and brands and playing with my goodies on a regular basis. Acquiring new products is like being a kid in a candy store. No, you don't
NEED
all of that candy, but you
WANT
all of that candy. It can be an expensive habit too. Not every brand and product performs the same, so I like to use this forum to clue y'all in on my experience in an effort to help you save (
or spend
) your money.
The following products are all ones I received as gifts (
my husband is a very smart man
) around Christmas time. All are still available, though it is hardest to find the Make Up For Ever Studio Case. The individual shadows are available and I will have links to everything throughout the post.
Not pictured individually or discussed are the two Real Techniques makeup brushes: the
Shading Brush
and Silicone Liner Brush. Real Techniques is my go-to brand for brushes these days because they aren't super expensive and do their jobs very well. This shader brush is great for blending out your crease shade or transition color because it is very fluffy and more dense.


Orly Nail Lacquer in Steal The Spotlight
-
I own a few Orly polishes and feel that they are a quality brand. This is a very glittery polish with a pretty good coverage. The teal color and small pieces of glitter are accompanied by larger, chunkier fuchsia pieces. I have been reapplying this color to my toes all winter because it is so pretty and sparkly.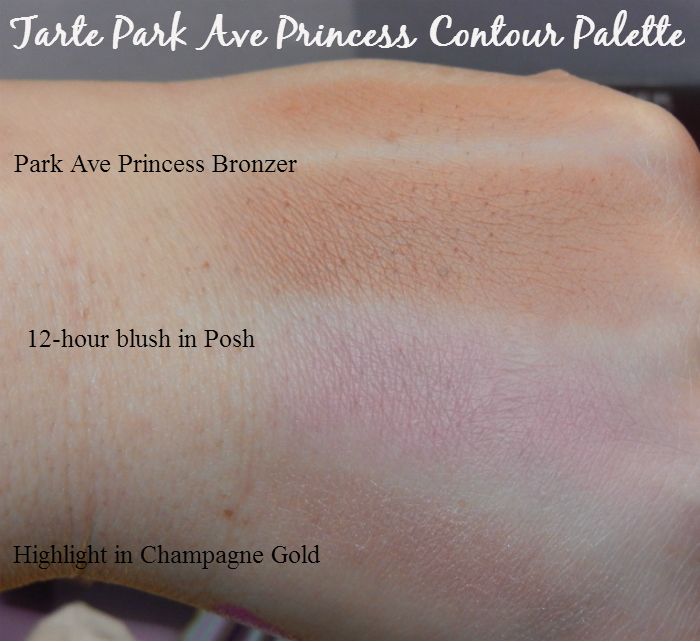 Tarte Park Ave Princess Contour Palette
-
The summer before last, I bought the big Summer Ready kit from Sephora. The kit is a great value with lots of sunscreen, moisturizer, bronzer, and self-tanning options. I highly recommend it for great travel sizes and trying new products. The kit included the
Amazonian Clay Waterproof Bronzer by Tarte
. The warm brown color ended up being great for my skin tone and has become my go-to bronzer and contouring shade. I started to run low and added the above pictured palette to my wish list. The bronzer in the palette seems to be slightly lighter in color and matte, as opposed to shimmery. The matte version is much more practical, especially for winter, and glides on just as smoothly as the original bronzer I recieved. I always used a primer, but my contour lasts all day.
The blush in this palette isn't very useful to me because it is extremely pale. It barely shows up on my skin. When applied in the right places it can give a light flush, but I tend to layer it with another pink color, if I use it at all. The highlighter in the palette is very pretty and very subtle. It is more of a true satin finish than glittery. None of the products in this palette apply powdery at all. They are all very smooth and silky and blend very well.
Bite Beauty Luminous Crème Lipstick Duo
(Palomino/Violet)
-
I LOVE these lipsticks! I was nervous about purchasing this duo because I've never tried Bite Beauty before, but I am glad I added them to my wish list. The colors are extremely pigmented and slightly matte. They don't feel drying on my lips and last a really long time. I only have to reapply after I eat. Even then, there is still good coverage like a stain. I've been very impressed with the long-wear of these lipsticks. I always get compliments when I wear them, particularly with the purple color.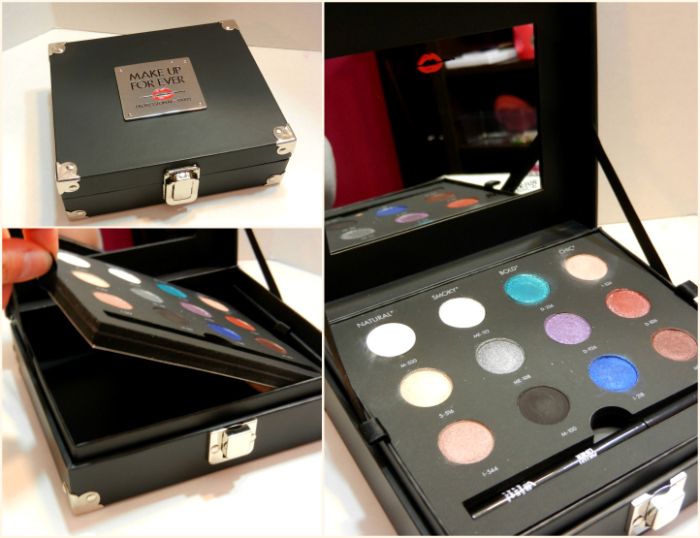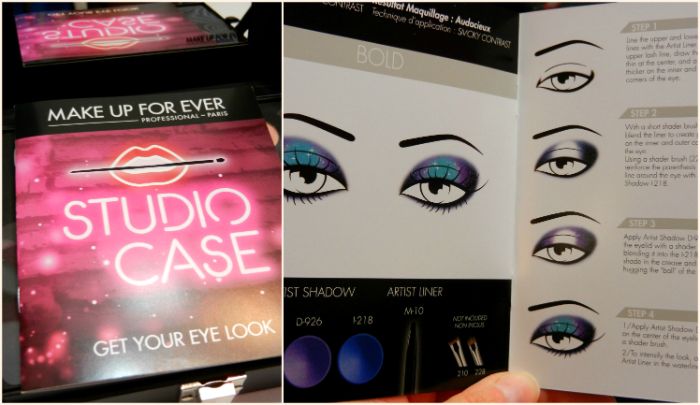 Make Up For Ever Studio Case
-
I was on the fence about this palette for a while, until one of my favorite YouTube makeup gurus said she bought it and sang its praises. I have a few MUFE products and really love the quality of the brand. They recently revamped their entire eyeshadow collection. The new formula has gotten rave reviews from all the makeup pros and junkies I look to for advice. I was ecstatic when it was waiting for me under the Christmas tree! The shadows are very pigmented and silky smooth, "
like buttah
"! They blend well and last well over a whole day with a primer. (I always use primer so I can't speak to what they are like without one.) I think it's a pretty good collection of colors, which are also all regular colors you can buy in full size. The palette also comes with a great black eyeliner that seems to be no-budge. You can pull the eyeshadows up and carry smaller palettes, brushes, and other products in the case as well. I've also heard that these eyeshadow tins come out easily with a magnet if you choose to move them to a Z-palette. And if you run out of ideas on how to use them, there is a booklet inside with tutorials on how to create various looks.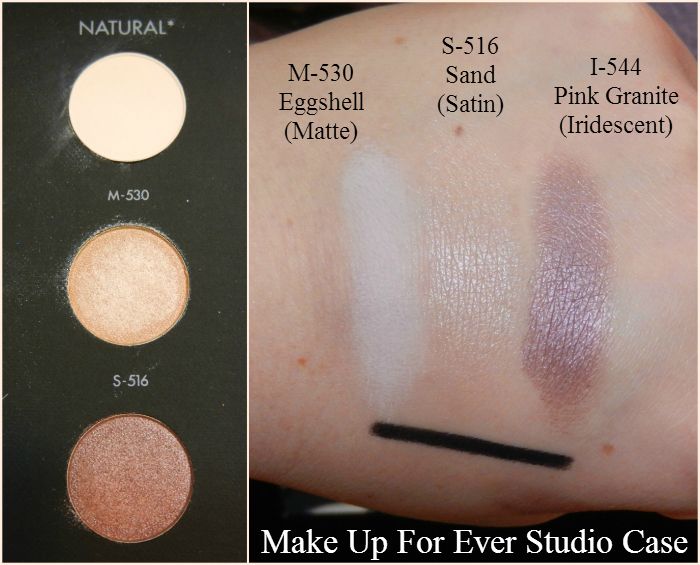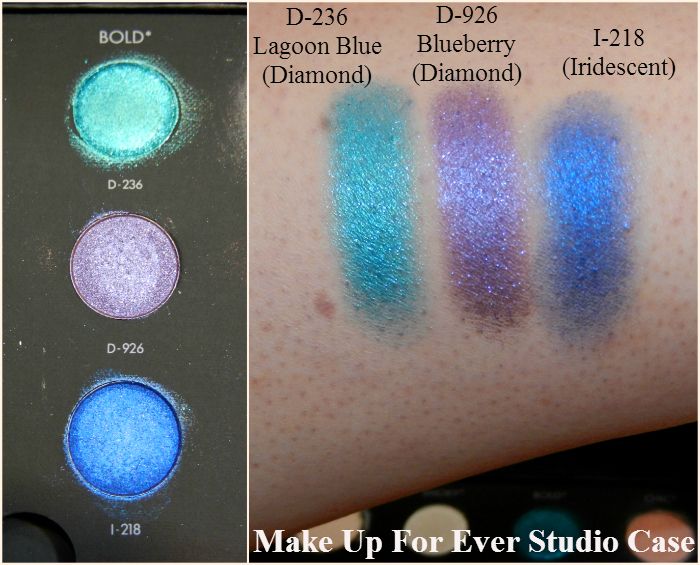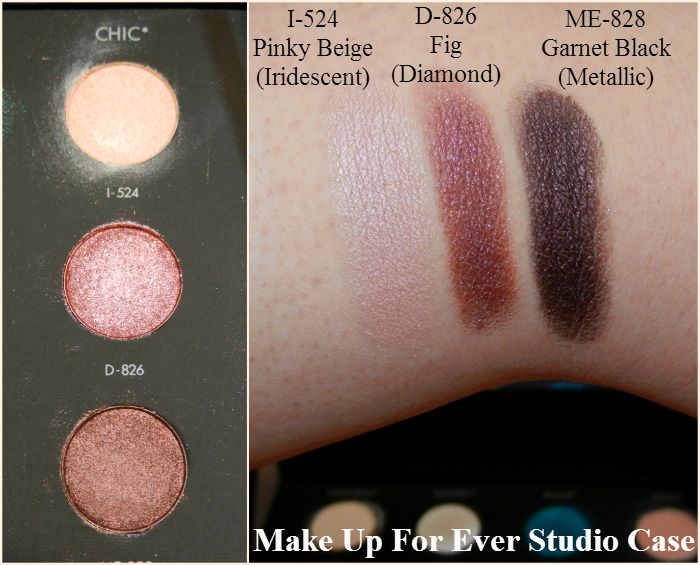 Do you own any of these products? What do you think about them? I would love to hear your opinions!
Shop select items: