I was recently gifted a few months of
Rocksbox
, a subscription service that sends you jewelry you can wear and buy (or send back for more jewelry selections). So far it has been really fun receiving these gorgeous goodies in the mail and trying out jewelry brands I haven't seen before. Below, I offer you photos and reviews of my second shipment, as well as ways I styled the pieces and how you can get your first month free!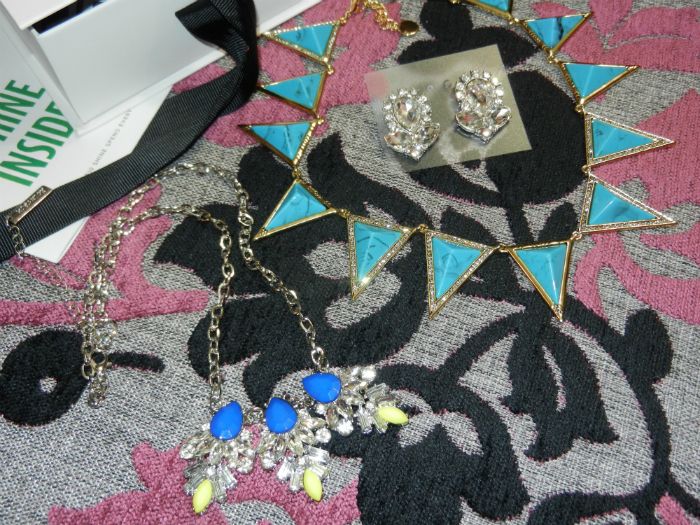 Rocksbox
is a jewelry subscription box (
$19 a month
) that offers lots of styles of necklaces, earrings, bracelets, and rings. To get started, you take a style survey about your fashion and jewelry preferences to help your stylist better know you and what you might like. You can also add items to your Wish List within the website. Based on these factors, you will receive three pieces to wear on loan for as long as you like, or you can purchase the ones you want to keep. When you return your pieces, you get three new pieces to try. You can return items as often as you like throughout the month.
If you would like to see pieces from my first box, you can view the post
here
.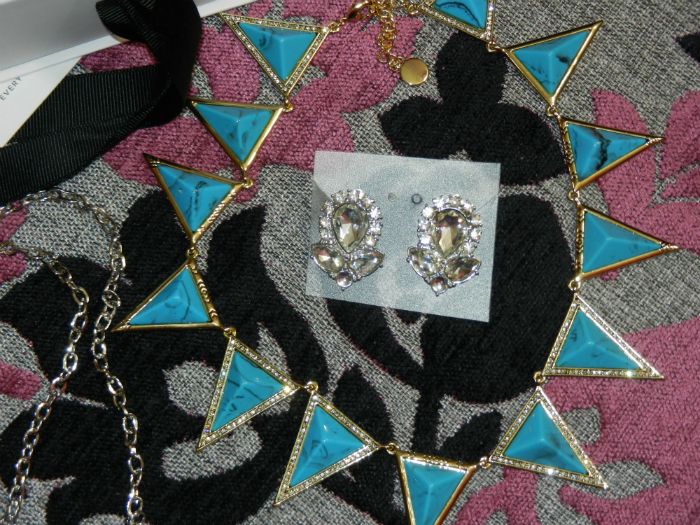 House of Harlow 1960 - Triangle Theorem Collar Necklace
The stylist in charge of putting your shipment together adds items from your Wish List, and sometimes includes something different she thinks you may like. That was the case with this House of Harlow necklace. I've heard of House of Harlow and was excited to find it in my shipment. The turquoise banner of triangles surrounded by sparkles and gold is quite pretty in a non-traditional way. It is fun and different and adds a great pop of color to any outfit. I paired the necklace with a grey sweatshirt and jeans for a rainy evening out.
The necklace itself is weighty and feels really well-made. So far it is the most expensive item I have received, retailing at $158. If I chose to buy it through Rocksbox, it would be $126. Most items seem to be roughly $30-$40 if you want to buy them. Each month you get $10 in "Shine Spend", which is like a $10 coupon towards any piece you choose to buy. These $10 don't accumulate. If you don't spend it that month, you still only have $10 the following month. Still, it is a nice discount on an already discounted piece.
Perry Street Bethany Necklace
This necklace was adorning my neck in
my most recent post
. When it arrived, I knew it would be perfect with my Kiyonna dress. It is dainty and feminine with some punchy color fun! The individual sections move a bit, so it isn't a super stiff necklace. While it is more lightweight, it still seemed well-made and was very sparkly. This one retails for $55, but would have been $44 through Rocksbox (just to add that not all pieces are super duper expensive if you choose to purchase them).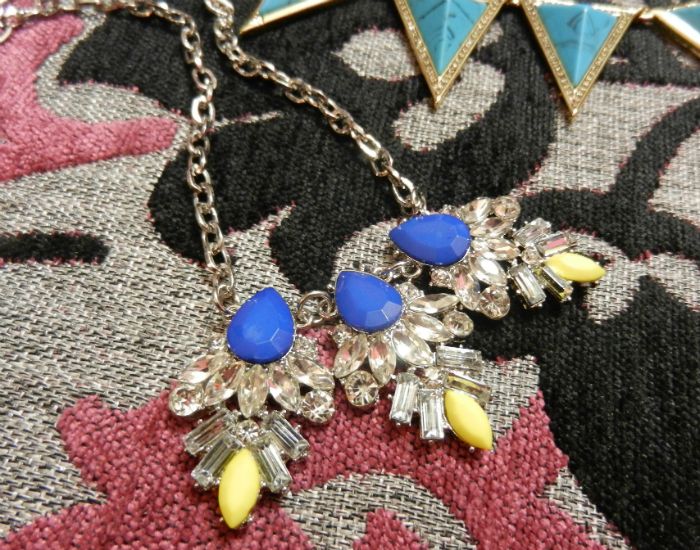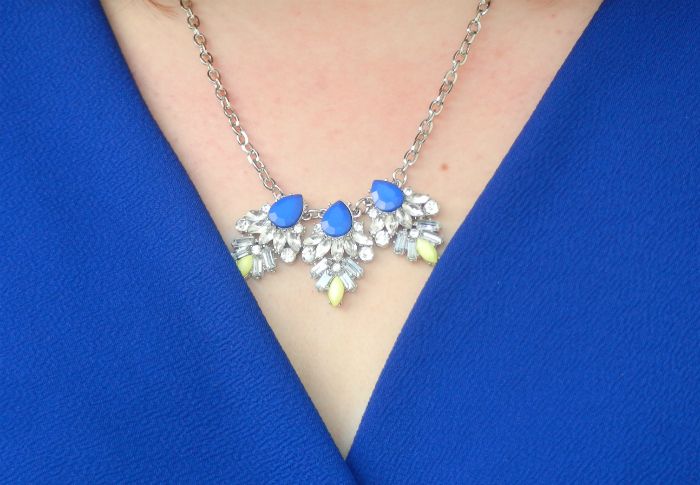 Perry Street Aria Earrings
I usually go for more dangly earring options, but these beautiful sparklers were hard to pass up. They ended up being the perfect pairing with the above necklace and my dress. They were lightweight so they didn't tug at my ear uncomfortably. Again, they seemed well-made and very sparkly. I always love adding more formal-looking earrings like this to a very casual outfit.
If you decide to check out
Rocksbox
, use code
divinemrsdivaxoxo
at checkout. You will get one month FREE! Remember, you can send your items back as many times as you want throughout the month to receive more.
Have you tried Rocksbox yet? Do you have a favorite jewelry brand or adore the items I listed above? Chat with me in the comments!