I love trying new clothing brands and sharing that knowledge with y'all. Happily, my Gwynnie Bee subscription affords me the opportunity to try new-to-me brands and lots of styles and silhouettes I might not have the chance to try otherwise. Of course, part of the fun is trying it on and sharing my experience with all of you.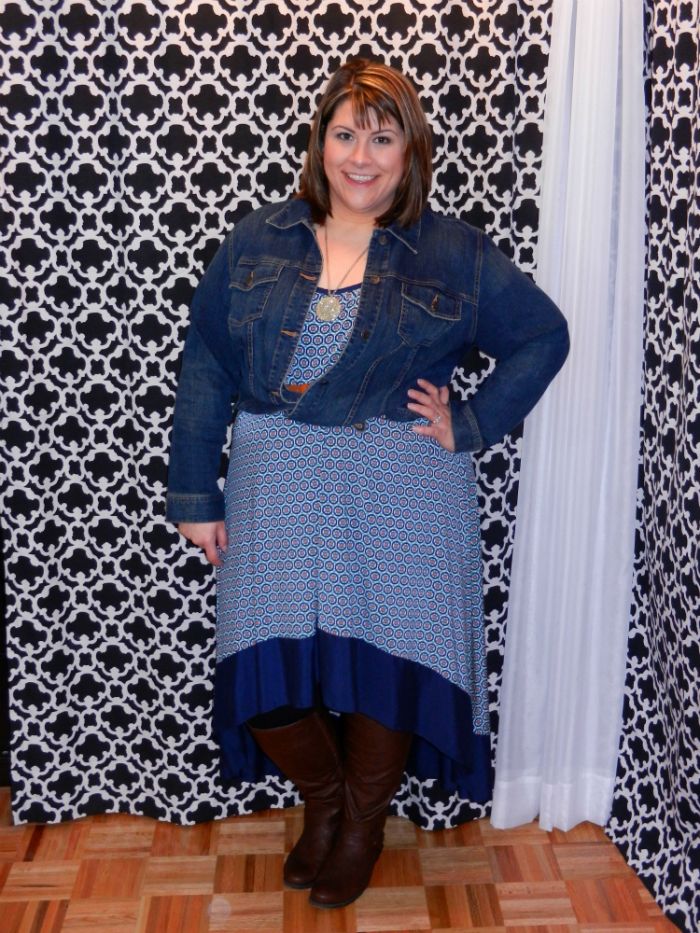 TBags Los Angeles is totally new to me. It looks like Gwynnie Bee only carries this dress from the brand, while the actual TBags website didn't seem to offer any plus size options. (Some online research says that the plus sizes were sold at Saks Fifth Avenue and Bloomingdale's, but they aren't carrying any pieces presently.)
UPDATE:
Gwynnie Bee does have other items by TBags, they just didn't show up for me this morning for whatever reason.
What I can tell you for sure is that I liked the dress. The hi-lo aspect was a little bit longer on me than on the model, which I felt hit at a better place on my body. The material is a really silky-feeling poly/spandex blend that moves and flows nicely. The pattern is a subtle one with a hint or orange. It is a thinner fabric, so it would be ideal for warmer months. To make it work for winter, I paired it with leggings, boots, and a jacket.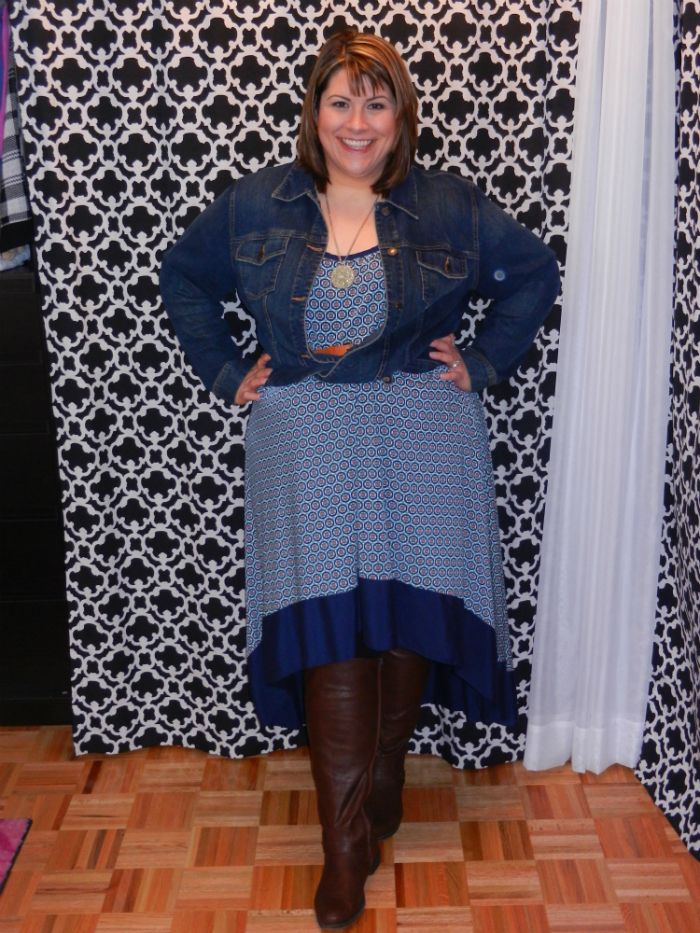 I am wearing a 3X in these photos. While it was a bit big on top, it fit well through the hips and skimmed my curves nicely. If you don't wear a belt or some other waist-accentuating tool, the dress could kind of swallow you up. It was just a big A-line piece of fabric at first, but adding the belt made it so much better.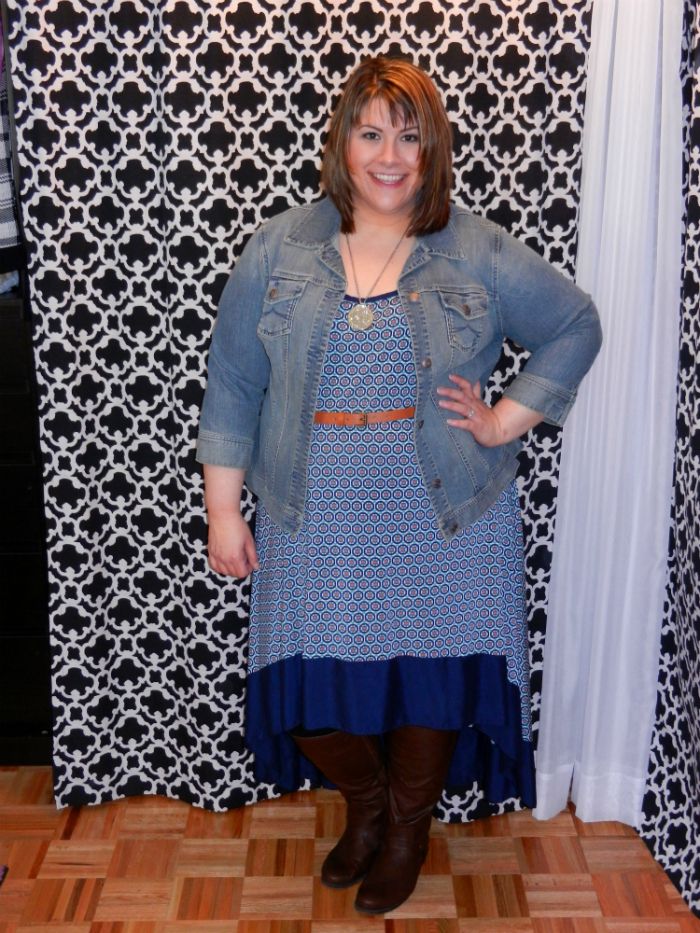 I've owned both of these jean jackets for quite a few years now. In recent years, they haven't fit me very well. The dark wash jacket is starting to be a little big, but I liked that I could tie it at the waist for a different look. I do love how the darker wash goes better with the dress, but the fit of the smaller jacket looked better to me. Still, I thought I would present you all with both looks.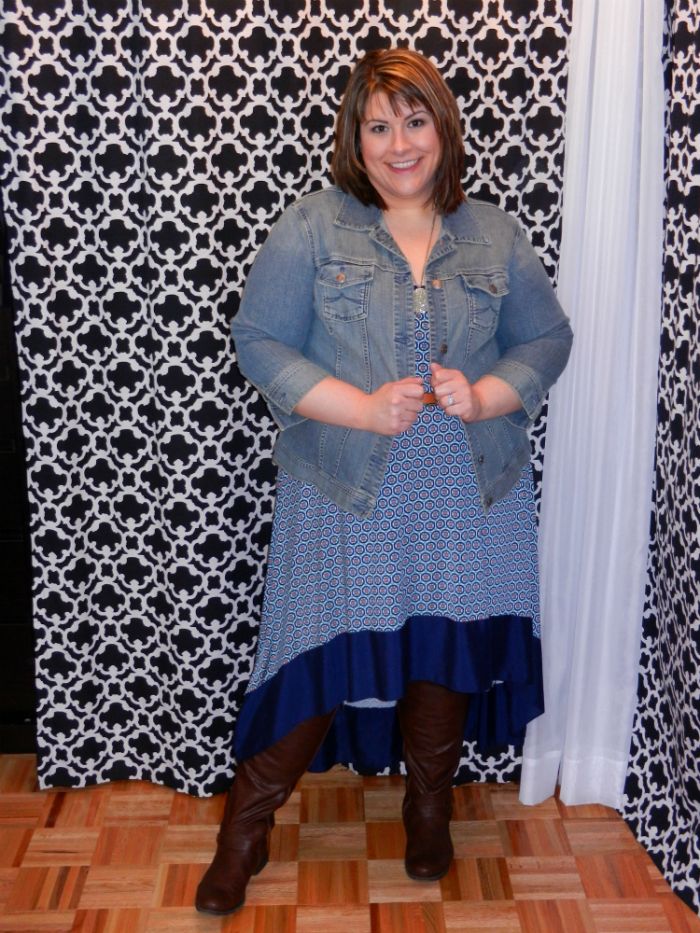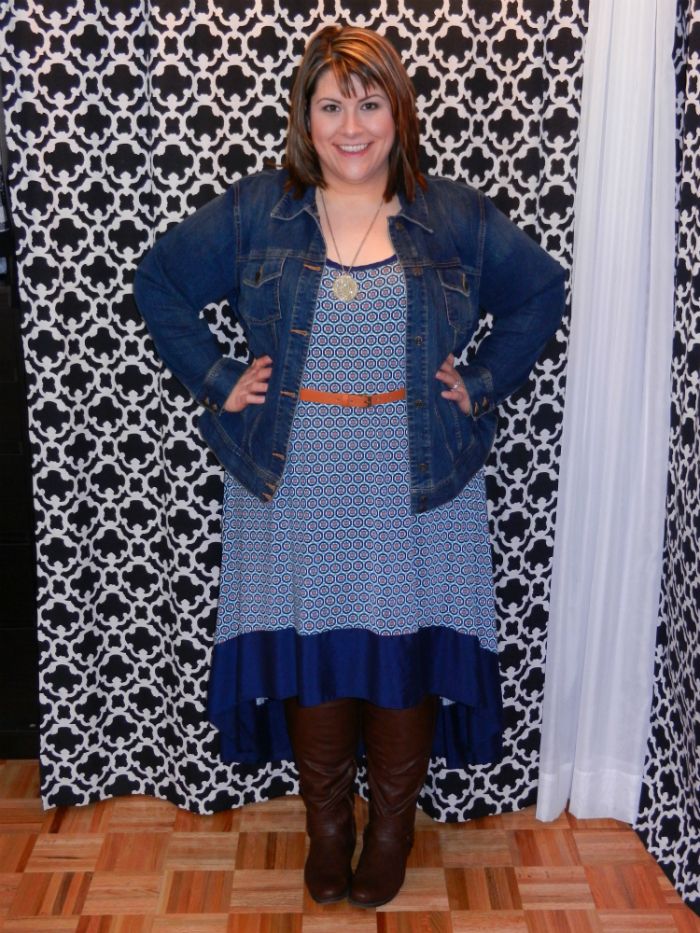 Printed Hi-Lo Tank Dress
- TBags Los Angeles via
Gwynnie Bee
Brown Stretch Riding Boots - Avenue
Black Leggings - Lane Bryant
Jean Jackets - Old Navy (
Similar
)
Glitter Circle Necklace - Bought via Tess Holliday
Have you tried TBags Los Angeles? Does the hi-lo silhouette work for you? Share your thoughts with me!