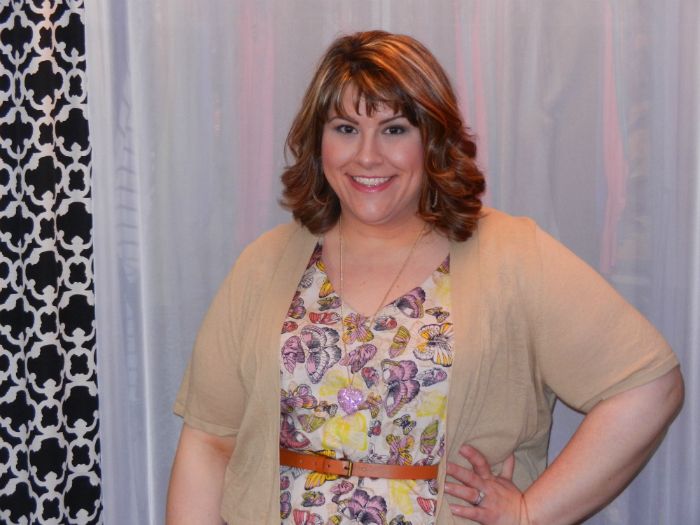 High five if you read the title of this post and started singing the
Reading Rainbow
theme song. I need to work on my post titling skills, but I figure if it makes me smile then maybe it makes you smile too. Today, I bring you a look at the Spruce and Sage Butterfly Cut Out Top.
Spruce and Sage is another GB exclusive brand that I'm still trying to figure out. The sizing has been rather inconsistent for me, which is very frustrating. I feel they offer some cute styles in great prints. I just can't seem to find the perfect medium. I closeted this top in a 24 to try out this flyaway back style of tank for the first time. I am crazy about the color scheme and butterfly print. Pink and yellow were my wedding colors, so I am automatically drawn to the color combo.
The fabric is a no stretch, silky polyester, so thankfully this top fit my hips. I was actually kind of surprised that it did. While it looked okay (though a bit boxy) from the front, I realized I am totally not a fan of the split back look. Below, you can see that the lining was a bit baggy and shapeless, which can also give you an idea of the sizing on this particular item. Choosing to break up the busy pattern, I added a light brown belt to keep the ensemble more airy. I didn't want to draw too much attention away from the pattern, but I felt I would like the look better with some shaping.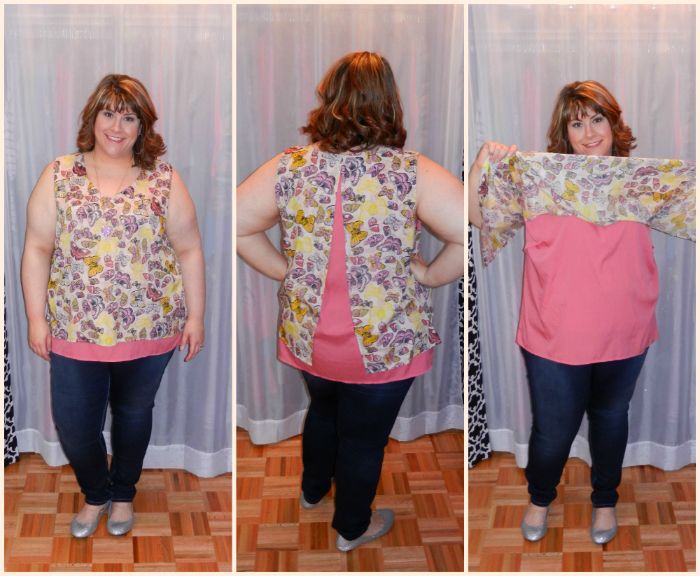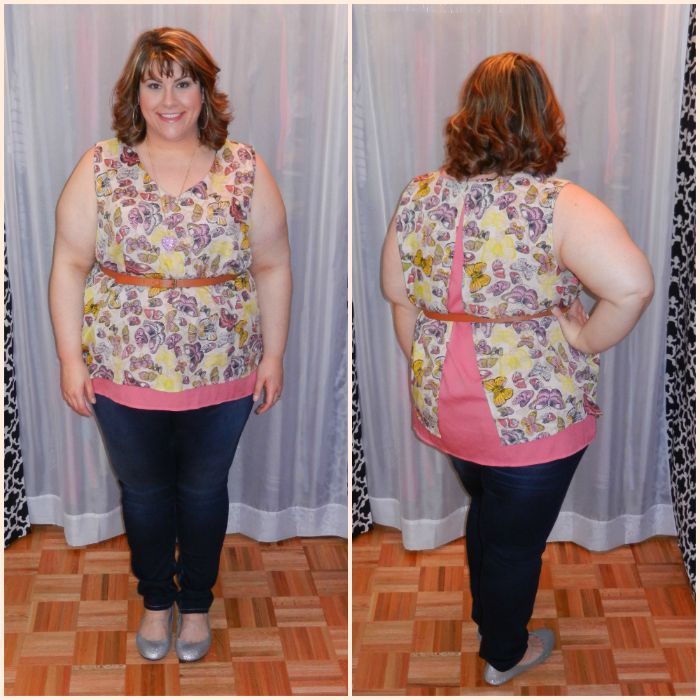 Belting the top definitely helped the front look more to my liking. In a last effort to cover up the back part that I did not care much for, I added this tan-hued shrug. It played off the brown belt well and kept the look very fresh and light. Overall, it was a sweet look perfect for browsing your favorite boutique or running errands or maybe going on a picnic. It felt very girly but practical, which I suppose is the definition of me and my style.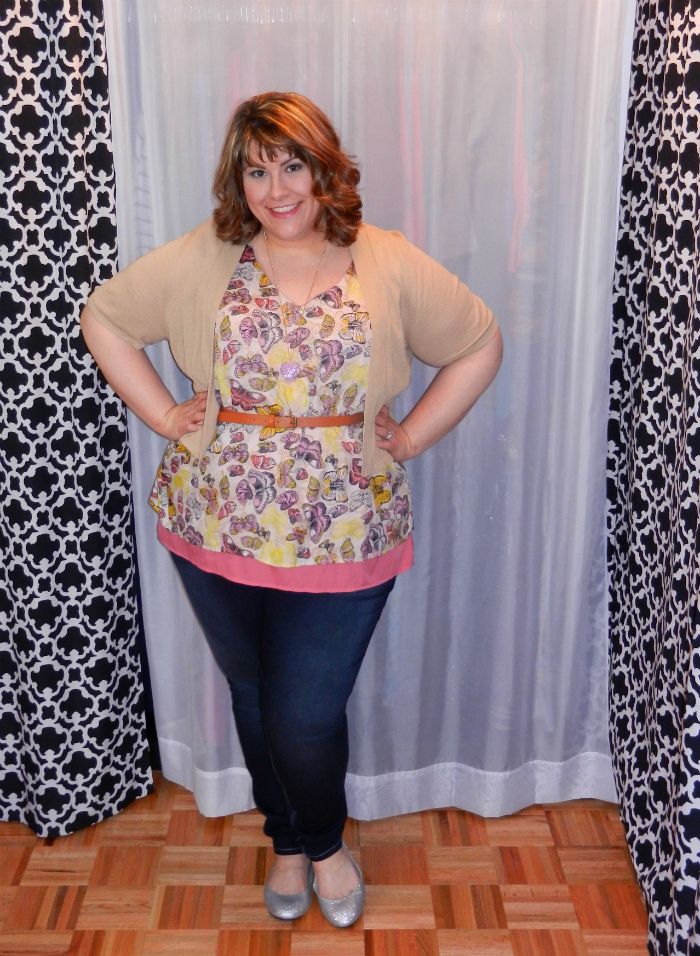 Butterfly Cut Out Top
- Spruce and Sage via
Gwynnie Bee
Denim Flex Plus Size Stretch Jegging
- Maurices
Chelsea Flat in Silver Glitter
- Payless
Brown Skinny Belt and
Tan Linen Shrug
- Lane Bryant
Purple Rhinestone Heart Necklace - Forever 21
Do you like the flyaway back look? Have you tried Spruce and Sage or a similar item? How did you style it? Tell me your thoughts!