I hope you are all gearing up for a fantastic weekend! I'm attending a friend's birthday party tonight and having a low-key weekend at home. Hopefully, I'll be able to get some craft projects done as the rain is coming back for a bit. Rain or shine, whether you are celebrating St. Patrick's Day or Pi Day, I hope you have some fun this weekend!


- Kiyonna gifted me the top in this post. Opinions are 100% my own. -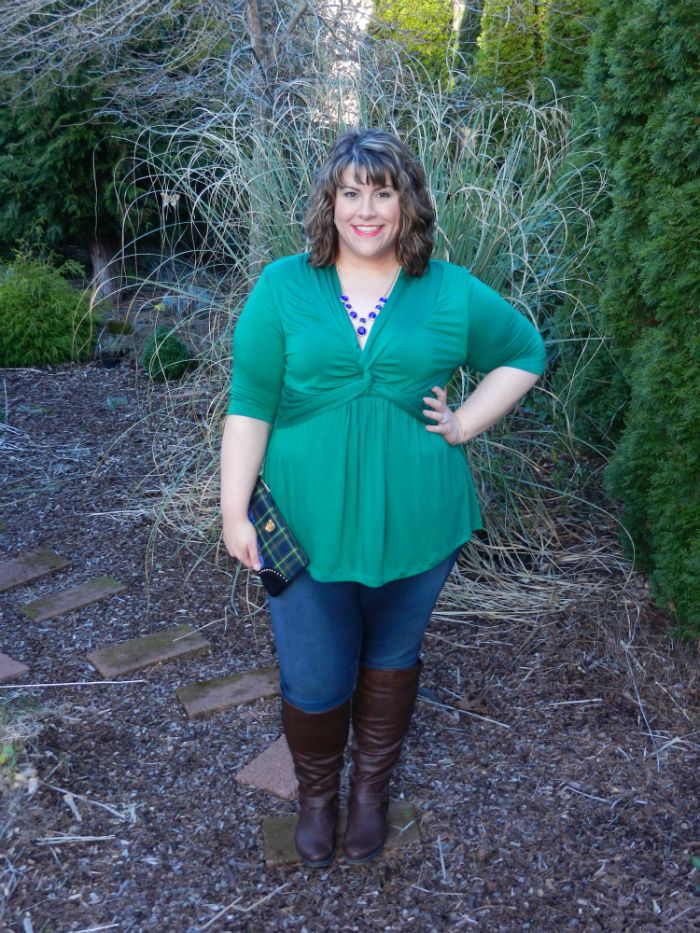 I've been working with Kiyonna for a few years now and never tried the Caycee Twist Top! I know. I couldn't believe it either! They sent it to me just as the sun was coming out for a while, so I couldn't wait to get out and play. The Caycee is one of the most loved tops over at Kiyonna - and rightfully so. The material is a soft, stretchy knit and is easy to wear. The twisty bodice defines your bust in a fabulous way but still offers coverage, while the skirted portion of the top skims your tummy region. I love tops in this silhouette because they tend to hide things I want to hide, but accentuate the right things too.
I tried this top in a 2X and 3X. The 2X fit my bust better and looked good in the front, but the 3X ended up being my choice because it had a little more wiggle room. Because I prefer arm coverage, I adore a great three-quarter length top. Less layers for the warmer months is always a great thing. Also, can we talk about the color? This gorgeous emerald color pairs well with tons of other colors, which is why this top will work for any occasion or season. From office to a night out, hanging out at the park, traveling, game night with your friends..you name it. These are things to think about when you invest in your wardrobe because you always want to get as much wear out of an item as you can.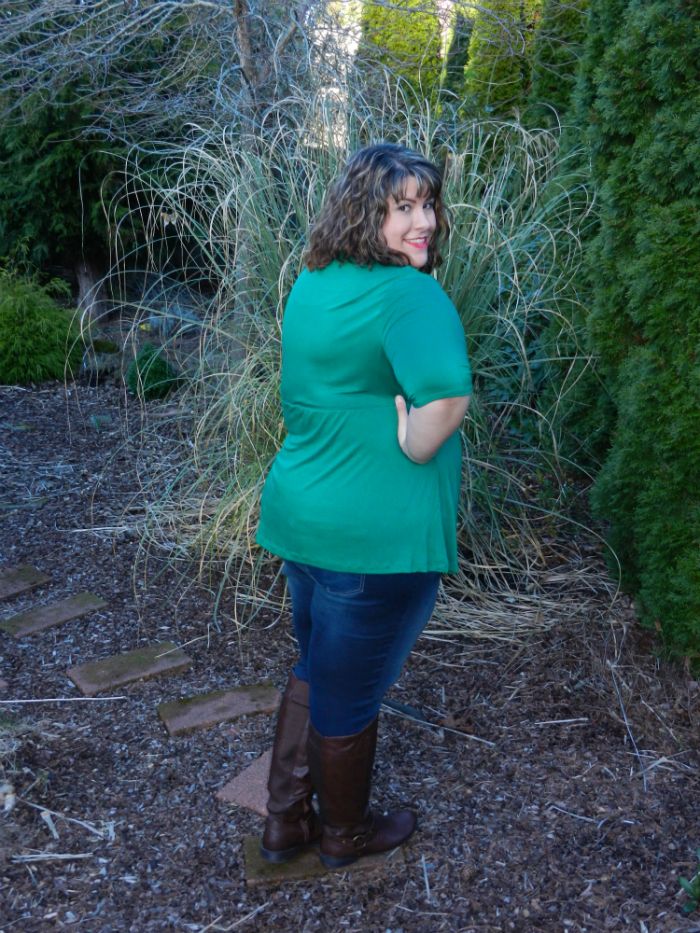 Even though the sun was out, it was still a bit chilly. I went the jeans and boots route, but played up the girly, woodsy feeling with a plaid clutch and a sparkly royal blue necklace. I am very prepared for St. Patrick's Day fun in this combo.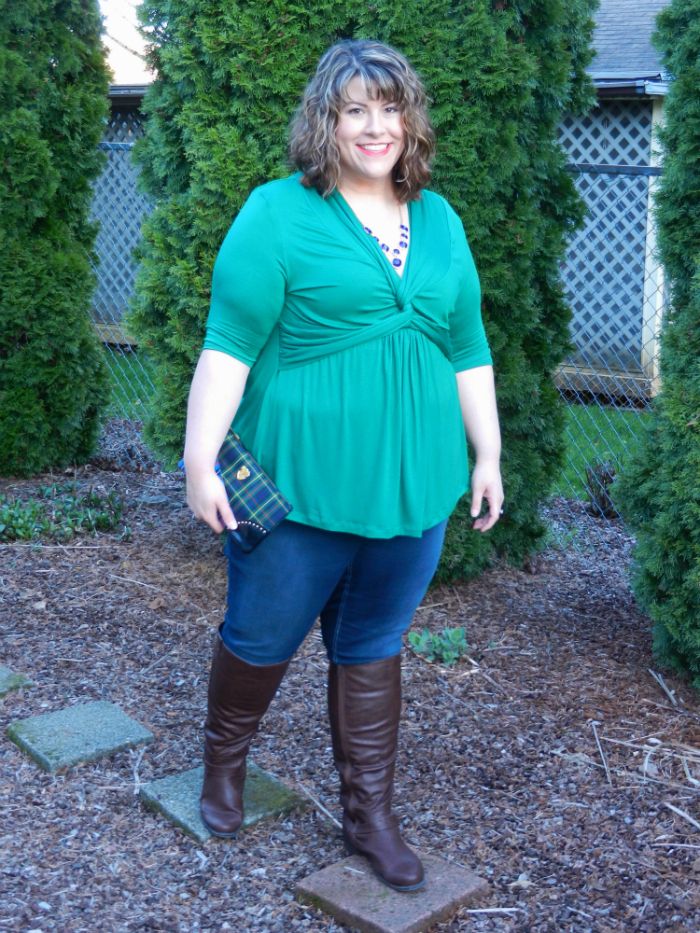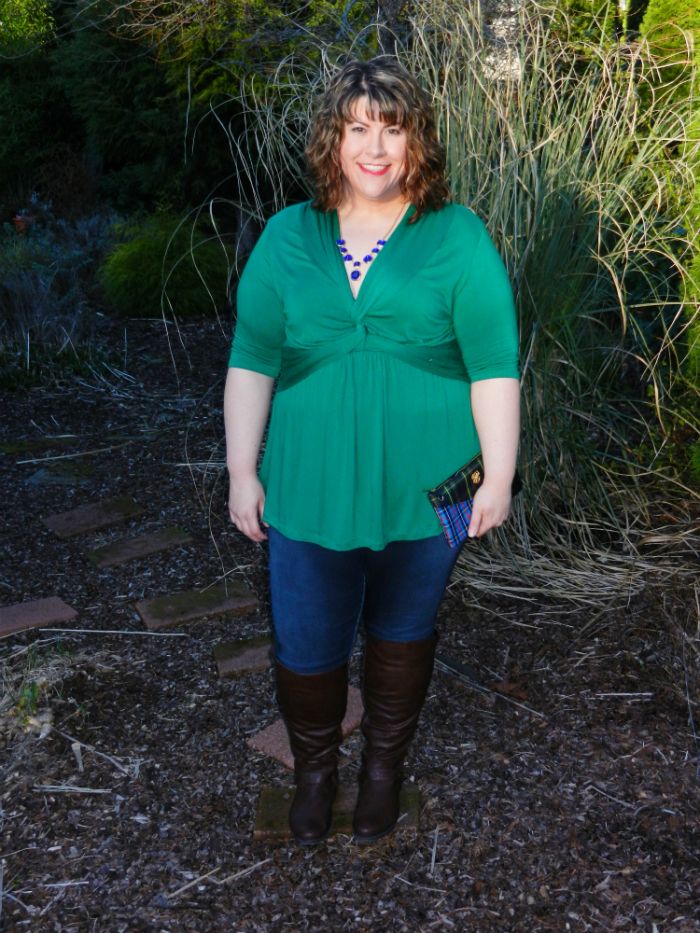 Caycee Twist Top
- c/o Kiyonna
Denim Flex Dark Wash Skinny Jean
- Maurices
Gold-Tone Blue Y Necklace
- Monet via JCPenney
Perry Stretch Riding Boot -
Avenue
MAC Tartan Plaid Clutch
- All Cosmetics Wholesale
Fun in the sun with my
Irish
Scottish lad! I'm kind of obsessed with how handsome Sean is in these photos. His eyes are SO blue! (
Okay, I just wanted to show him off!
)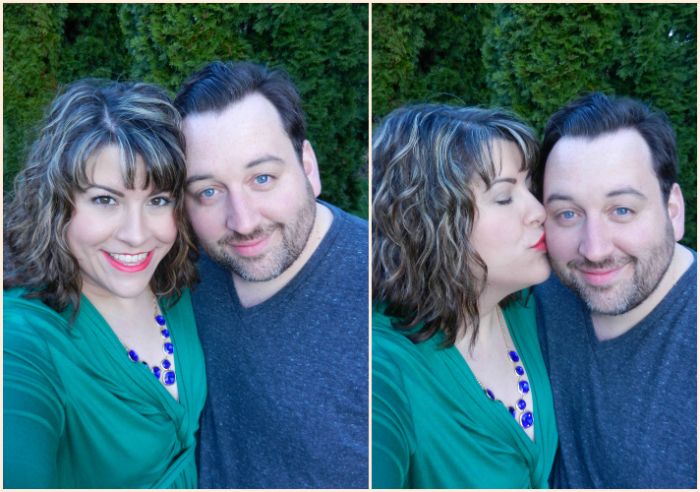 Do you own the Caycee Twist Top? What are your must-haves in a versatile top? What colors do you wear the most? Share your thoughts with me!
Disclosure: I am a member of the Kiyonna Blogger Brigade and they provided me with the top in this post. All opinions on the item are my own.