This farewell is a bit late, I know. Excuses, excuses... :-)
On one of our last sunny outings, I ended up going shopping at Lane Bryant to use my Real Women Dollars. It was a very warm day, so I donned this easy outfit. It wasn't fussy, was easy to change in and out of, and sparkled!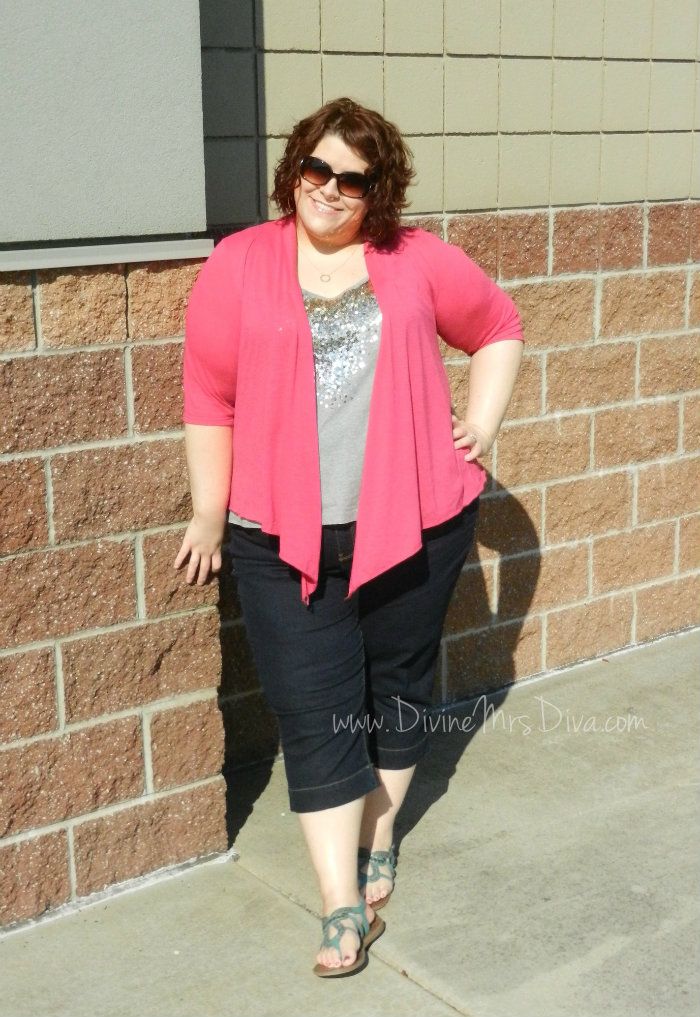 I also tried tying the open cardigan for something a little different. I actually kinda liked it that way, plus it kept the wind from blowing the cardigan open. Tonight it is a chilly 47 degrees. I actually just had hot cocoa for the first time this season. So goodbye, dear summertime. I will miss your sun, but I look forward to wearing a few cuddly sweaters to shield me from the cooler temperatures.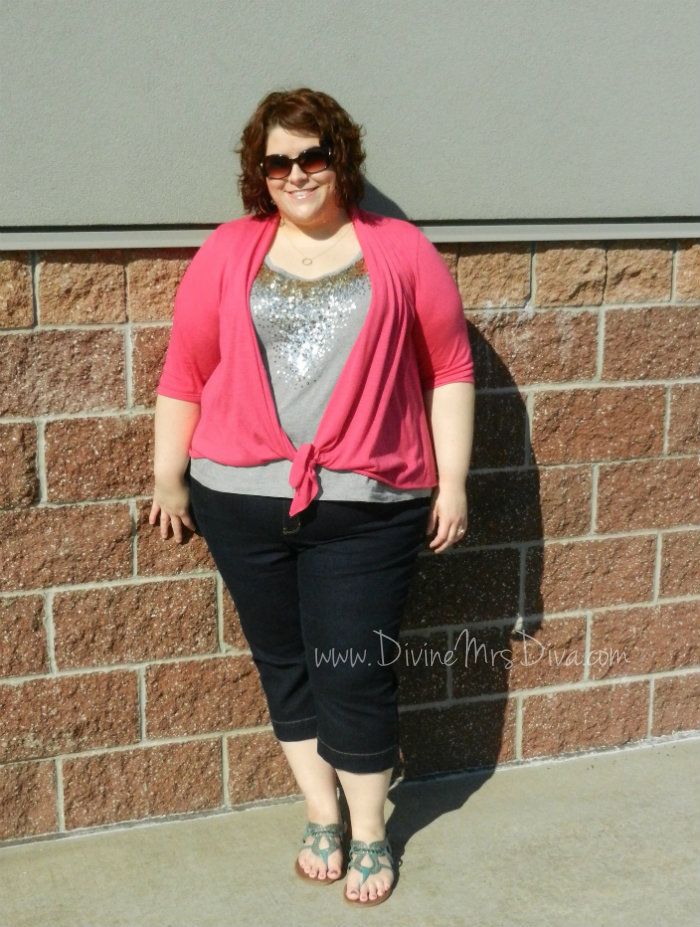 Sequin tank - Avenue
Open Cardigan - Torrid
Denim Capris - Lane Bryant
Sandals - Avenue