It's the second week of my October Soup Series! This Thai Cabbage Soup came about on one of those days when I didn't feel like cooking and started coming up with ideas of what I could put in the
Crock-pot
. Thankfully, I had some fresh produce on hand to whip up this simple yet tasty soup. I hope you enjoy it as well!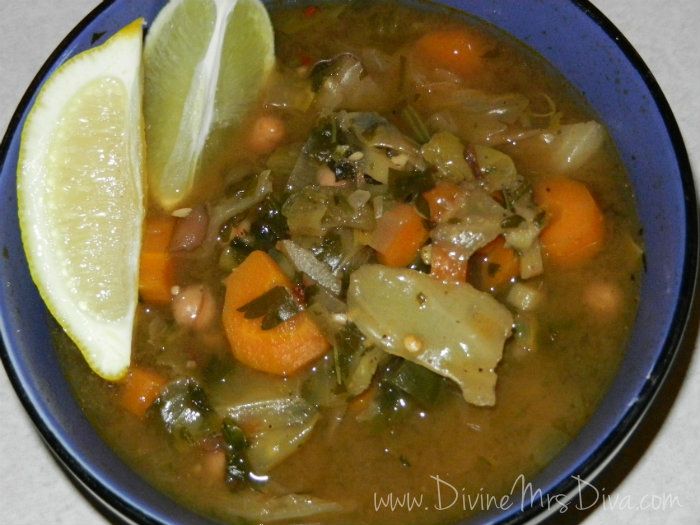 Thai Cabbage Soup
Ingredients
- At least 2 containers of low-sodium vegetable broth
- 4 carrots, chopped
- 4 stalks of celery, chopped
- 1 onion, chopped
- Cabbage, I used a little over half a head, cut in inch and a half strips
- 1 can garbanzo beans
- Handful of fresh cilantro, chopped
- 2 tablespoons of minced garlic (
I used the jarred stuff because it is quicker. And, depending on your opinion of garlic, you can use more or less.
)
- 1 teaspoon smoked paprika
- 1 teaspoon basil
- 1 teaspoon turmeric
- Salt and pepper to taste
- Limes
(
You could also add chopped peppers, spinach, zucchini, lime zest, more lime juice, etc
.)
Directions
Place all the chopped vegetables, beans, garlic, and seasonings in the Crockpot. Fill with vegetable broth. Cook on Low for about 6 hours. Toss in the cilantro about an hour before time to eat.
Serve the soup with lime wedges, squeezing the juice into the soup before eating. This gives it a nice zing and brightens it up.