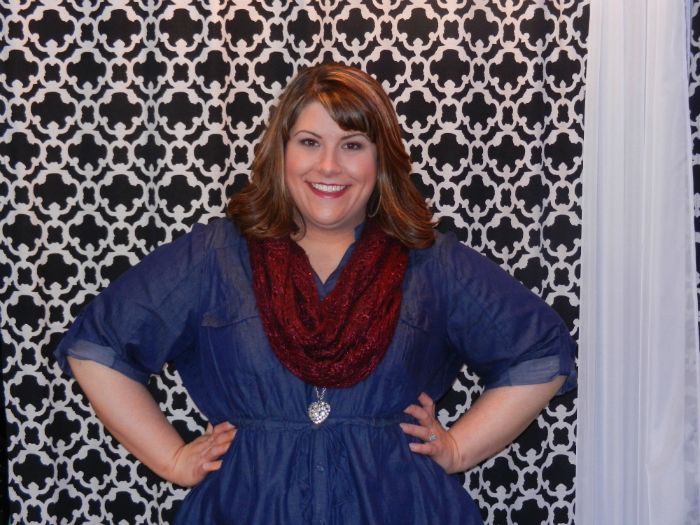 Often times, we don't think outside the box when it comes to clothing or push ourselves to buy multipurpose items. Even as someone who loves wearing things in different ways and remixing outfits, I don't feel like I do it often enough or get creative with it on a regular basis. I don't condone wearing pajamas in public, but sometimes pajamas don't have to look like pajamas.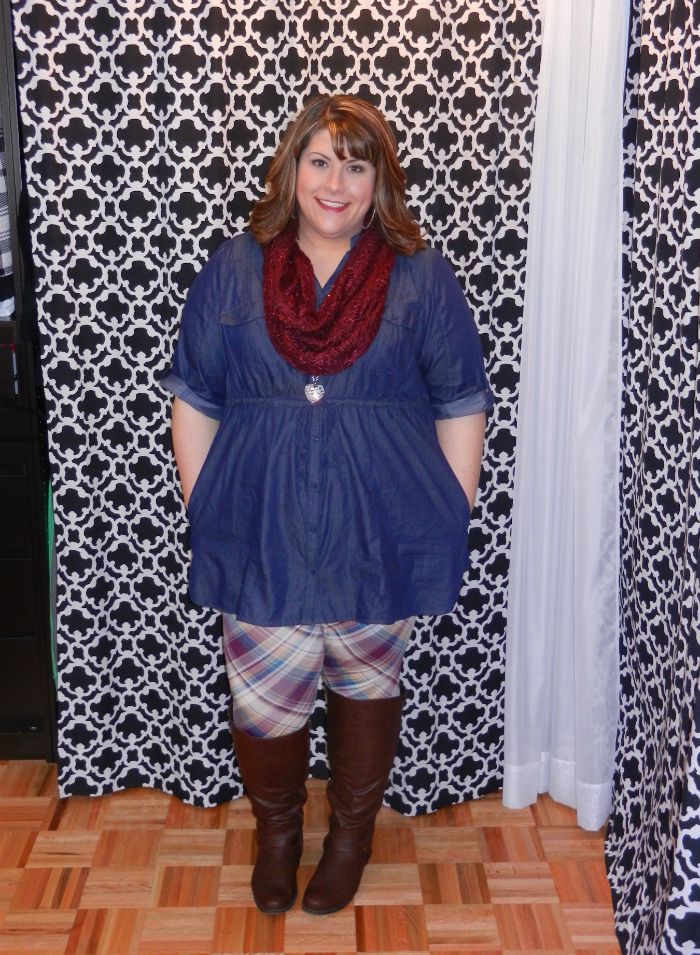 When Lane Bryant started offering pajama sets with patterned leggings and a corresponding tunic top, I thought they would be so comfy to wear around the house. I recently had to toss a few of my old pajama pants/house pants because they were too old and getting pretty ratty. But I also loved the patterned leggings and needed more leggings to go with my chambray tunic. So I snatched up a couple sets to try. (You may also remember
a similar outfit I posted
with leggings from the pajama section.)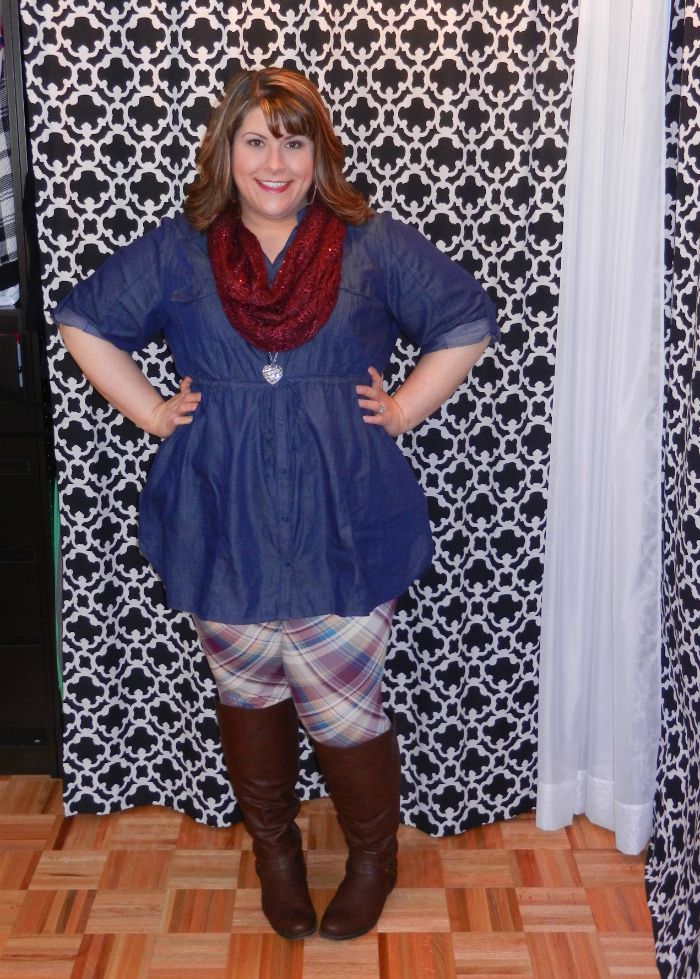 I love the burgundy, tan, and blue colors of this particular plaid pattern. I thought it would be a great fit with my dark blue tunic. The cotton material of these leggings is thinner and stretches out a bit easier, but they still looked fine at the end of the day. I also bought the grey dachshund thermal set, but those leggings were baggier and, therefore, not right to wear with boots. I kept them as an around-the-house set.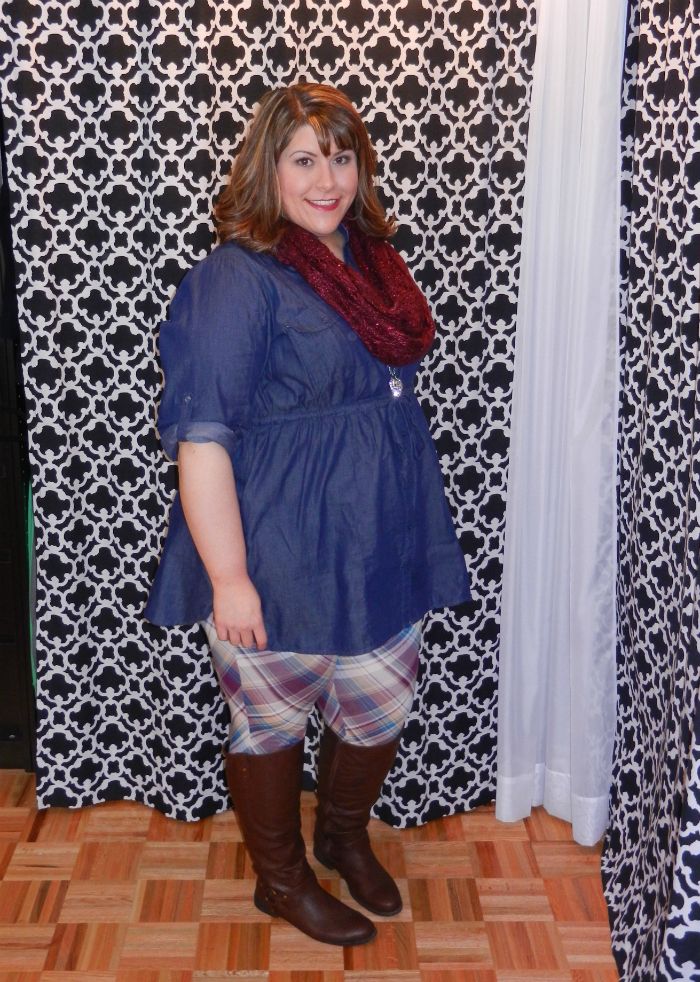 I find an outfit like this easy to throw on for running errands or hanging out with friends. There is really no excuse to look like a raggamuffin in baggy pajama pants and slippers at the grocery store, even if you are going to Wal-Mart. lol It's such a pet peeve of mine!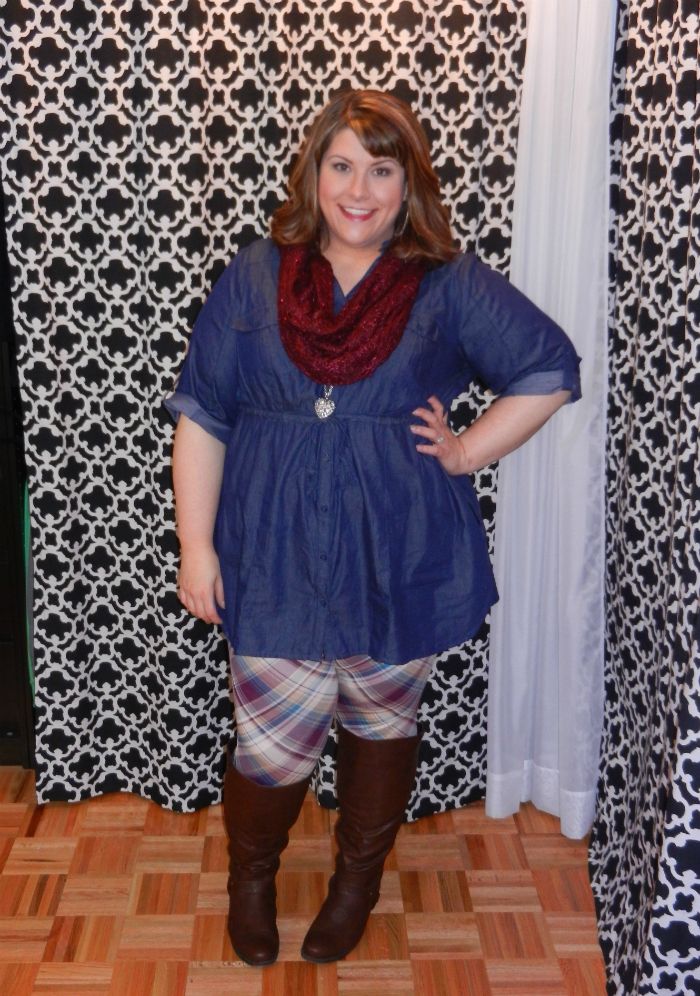 Plaid Leggings
- Lane Bryant (Similar sets
here
,
here
, and
here
)
Chambray Tunic - Lane Bryant (
Similar
)
Stretch Riding Boots - Avenue (
Similar
)
Sequin Infinity Scarf - Wal-Mart
Have you found a great every day piece in the sleepwear section?