This post should more accurately be called "What I Tried To Wear". There were things I loved and things I did not love about my first foray into the Postcards brand.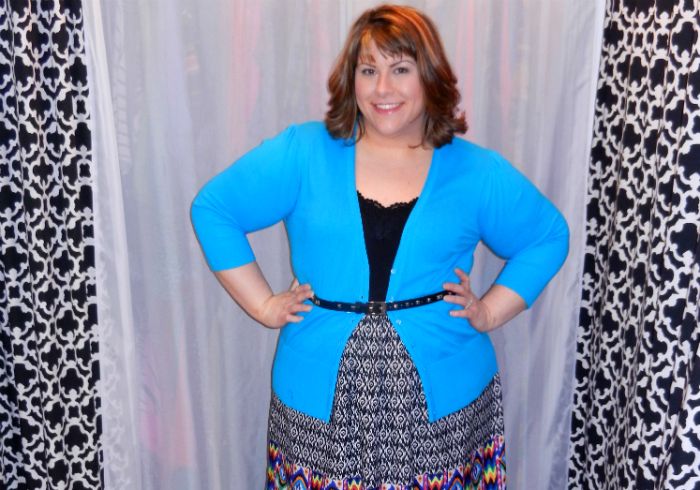 Postcards is an exclusive brand that is only available to the
Gwynnie Bee
community. As with Flor, which I talked about in
a previous post
, they offer lots of great prints and colors in their dresses and tanks, up to size 32. Those brilliantly hued prints are what draw me to these exclusive to GB brands.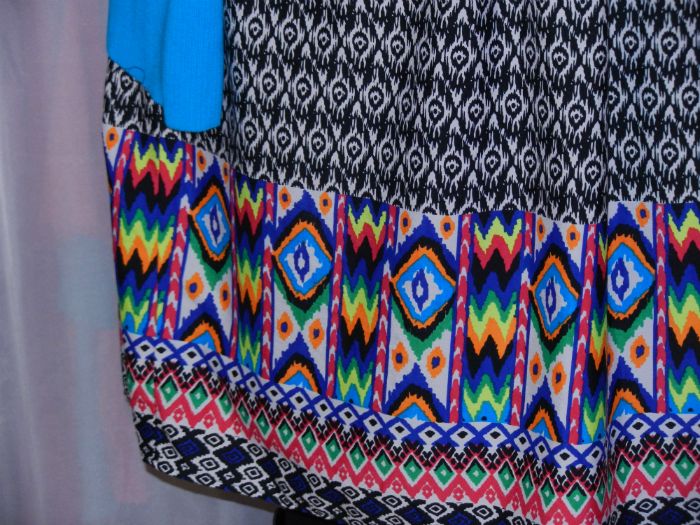 Let's talk about what I loved first. The Ikat pattern and colors are FANTASTIC. The vibrant, fresh colors reeled me in! They are just as gorgeous and dynamic in person. While it is made of a non-stretch polyester, the fabric is soft and silky feeling. The overall fit was really great (I am wearing a 4X). The waist and hips gave me no issues. But this brings me to what I didn't like and why I didn't wear it.
The photograph below is me wearing the skirt at my natural waistline. This made the skirt incredibly long and ill-proportioned on me, especially in light of the pattern. I feel like the colorful print being so bright and busy lends itself to a shorter skirt. It just seemed a little much on a longer silhouette. The length also made it a bit harder to style. (I am 5'9", by the way.) I shop my closet to put these things together and really had to think about what to do to make this one work. Pulling the skirt up to an empire silhouette, the pleats can sometimes add volume. A bright blue cardigan and studded belt helped to keep proportions right and balance out the colors at the bottom. I do feel like it needed a necklace or something at the top to balance out the heavy boots, but you get the idea.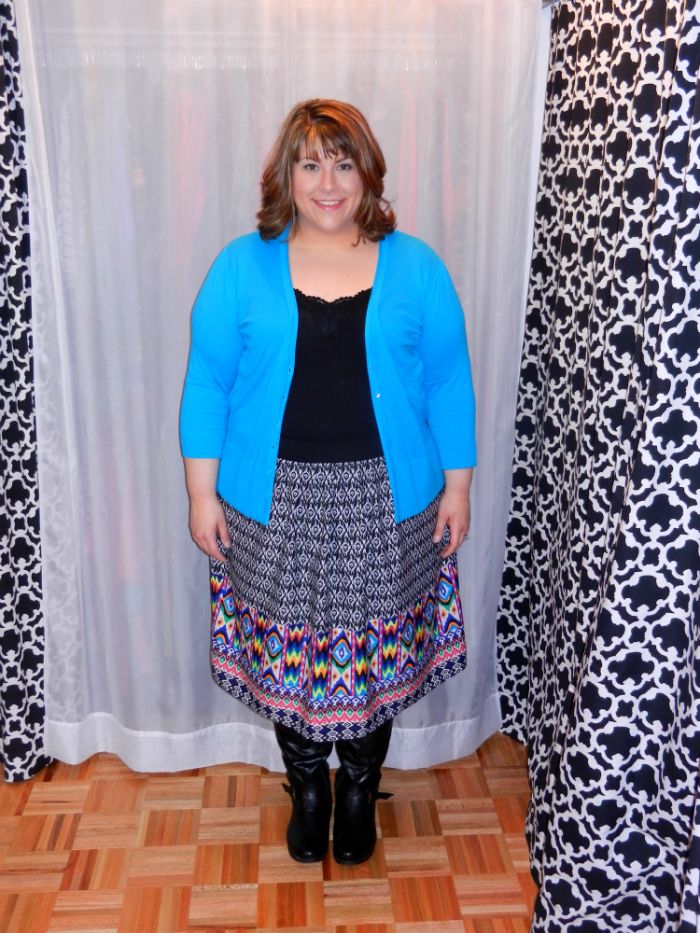 So it has potential and I am NUTS about the pattern. I commend these GB exclusive brands for their use of great patterns and hues, but this particular length skirt was not working for me.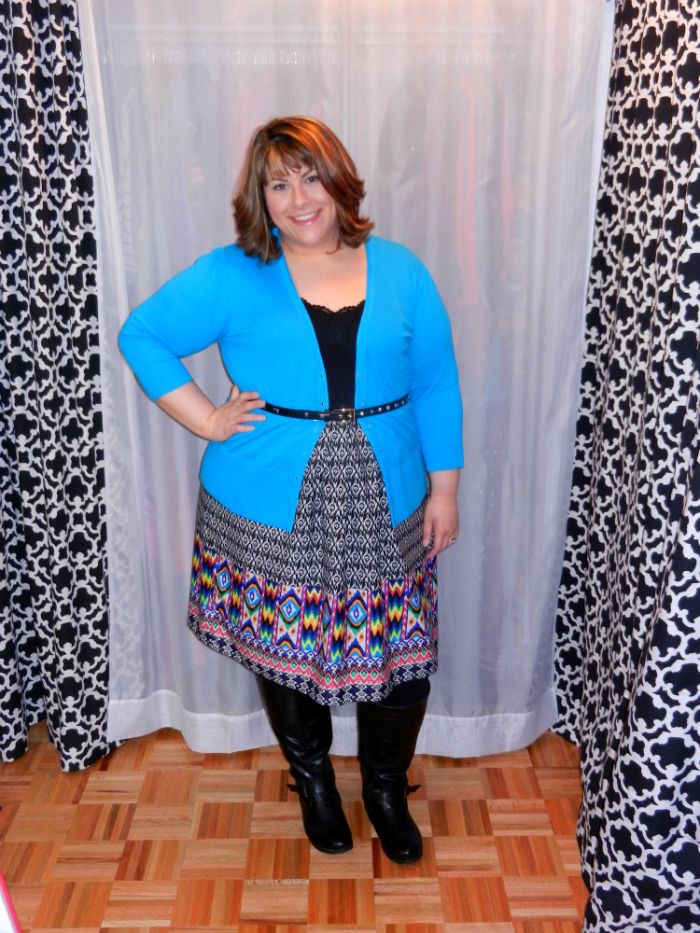 Ikat Skirt
- Postcards via
Gwynnie Bee
Lace-trimmed Cami
- Lane Bryant
Blue Cardigan -Lane Bryant (
Similar
)
Studded Belt - Lane Bryant
Leggings
- Lane Bryant
Black Boots - Avenue (
Similar
)
What do you think? Have you tried the Postcards brand? How would you style this skirt?