I bring you another item I tried from Gwynnie Bee, with another brand that was totally new to me. Flor is a brand I hadn't heard of until browsing new selections to put in my virtual GB closet. I've found it pretty hard to find out any information about the company, other than they have some great pieces available via Gwynnie Bee. Styles range from wrap dresses to shift dresses to fit-and-flare dresses in lots of vibrant patterns. Half of the seventeen pieces by the brand available on Gwynnie Bee's site are actually exclusive to GB.
Before I delve into my review, I just wanted to say that if you have been aiming to try Gwynnie Bee via their 30-day free trial,
sign up now
! September 30th (today!) is the last day to sign up to try the free month of service. After today, the free trial offer will cease to exist.
On with my review:
This lively printed A-line dress is one of the items exclusive to Gwynnie Bee. I absolutely love the green and turquoise leopard pattern with its swirls of tan and pale yellow that give it a worn-in or almost tie-dyed look. The black blocking frames the pattern well, breaking it up just enough so it doesn't look too busy or crazy.
(Although I chose to mimic the wilder pattern with my naturally curly hair.)
The sleeves are a great length and fit my larger upper arms well, while the waistline features a sturdy drawstring that helps cinch in the waist for a more personalized silhouette. To break up the pattern further, you could pop on a black belt of your choice.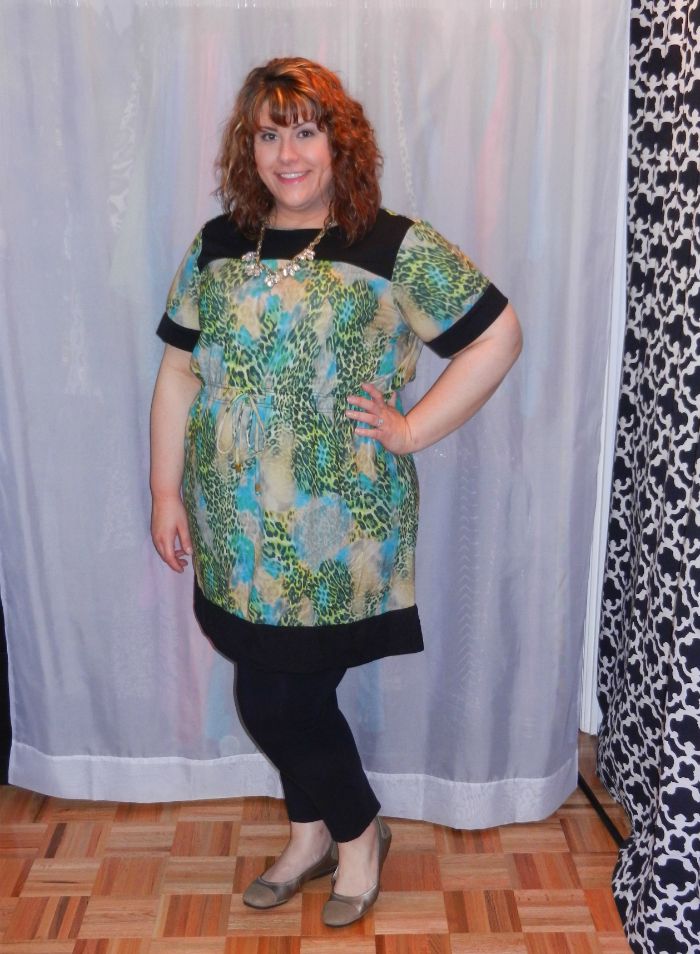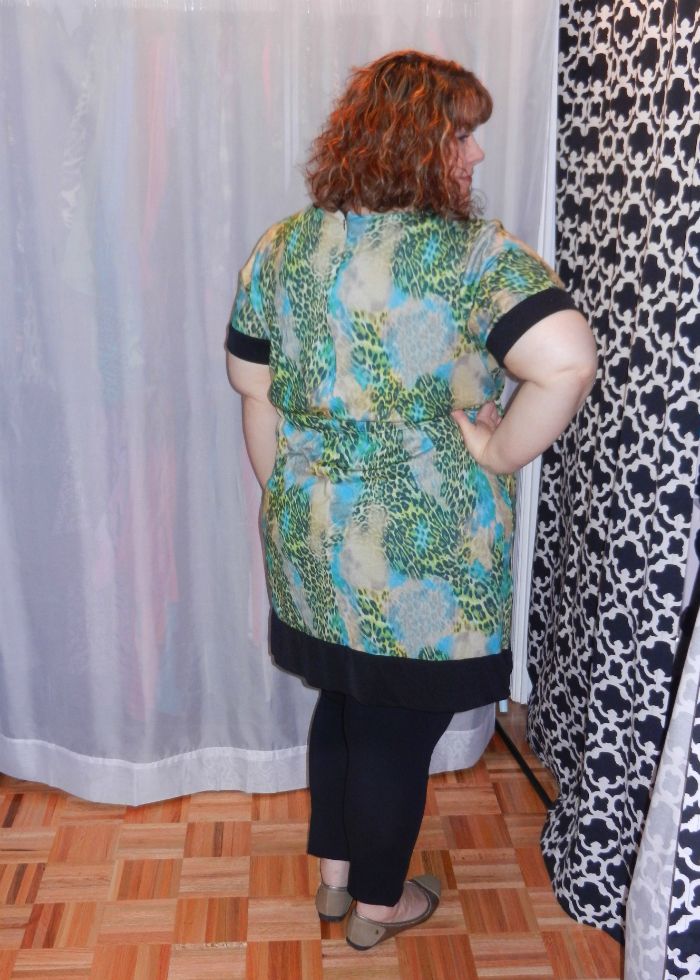 The material is a very soft polyester spandex blend that is comfortable to wear, substantial but not too thick and bulky. As this piece has been available for quite a while and highly used, it had some spots of pilling in more worn areas but seemed to be holding up nicely. Flor also offers this style in a
coral/teal/ivory floral print
with the same black blocking.
I received this dress in a 3X which fit pretty darn well. I think I would have preferred a little more room in the hips, but it still fit great and didn't make me overly self-conscious. The bust, arms, and waist were a great fit with room for a little bloused affect. Flor makes sizes 10/12 to 30/32.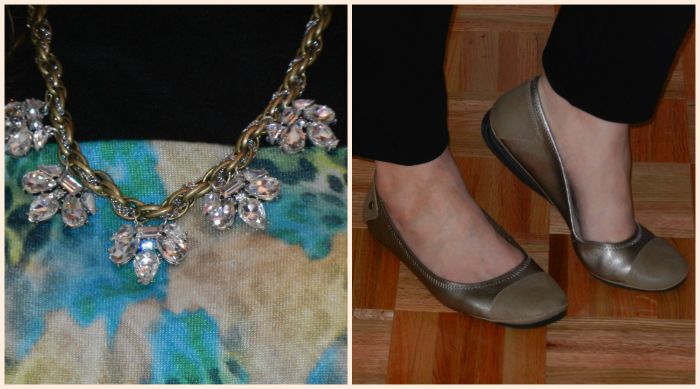 I paired this dress with black leggings and my new champagne-hued flats. I thought the lighter neutral would bring out some of the tan in the dress itself. The shoes are my first purchase from Life Stride. While I wish they had more cushion and support, they actually have some cushioning in them that provide way more comfort than any of the other flats I own. The necklace is a sale purchase from Lane Bryant that I just
had
to have because it is super sparkly and the gold-toned chain matched my highlighted hair so well. In fact, I love it so much I also purchased the
silver/purple version
as well.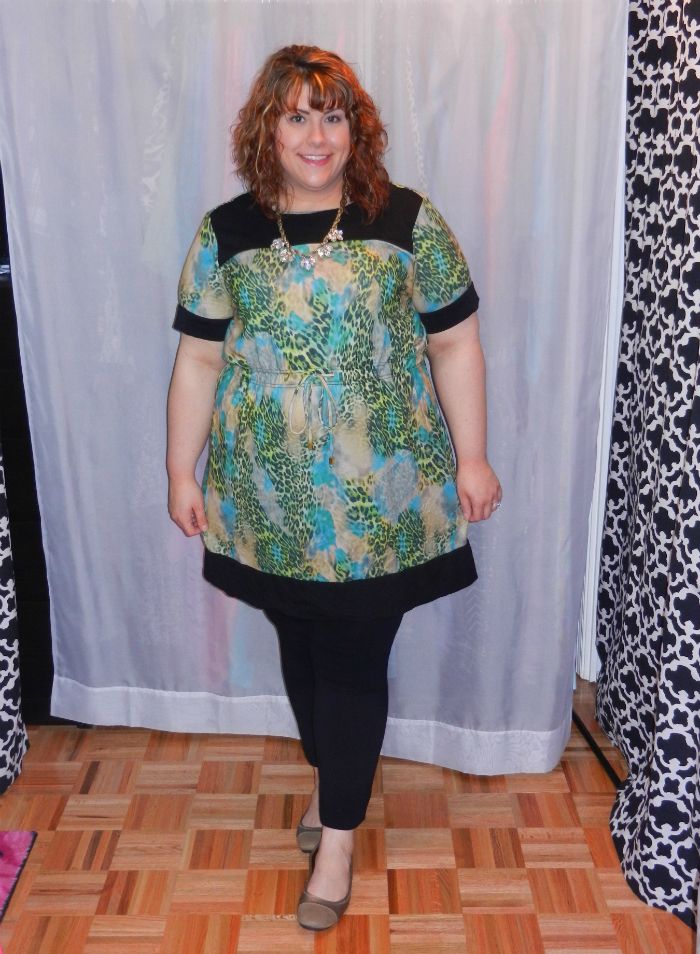 Electric Animal Drawstring Dress
- Flor via Gwynnie Bee
Twisted Chain Statement Necklace
- Lane Bryant
Active Legging
- Lane Bryant
Allito Flats
- Life Stride via Shoe Mall
Have you tried any clothing from Flor before? What are your thoughts on the brand?
Do you have any favorite flats that are SUPER comfortable and good for walking?