Hope everyone is having a great week!
Back in February, I wore this bright, fun outfit to a memorial for a dear friend who passed away suddenly. We decided to meet up at our favorite Drunch (Drunken+Brunch) place that our friend loved to celebrate his life and how he touched all of our lives. Even though we have all been devastated by the loss of such a happy and loving person, we all chose to put smiles on and have a party he would have been honored to attend.
I decided to wear some all-new pieces that I bought recently. The purple shrug is from SWAK Designs. The color is such a gorgeous, vibrant purple made of soft jersey fabric. I bought a 22/24 because I wanted it to be more fitted. Typically, I have trouble with larger-sized shrugs because they stretch out and look too baggy. This fabric has not stretched out. In more recent outfit pictures, I was able to take a photo of the back of the shrug as well. It has a great little gathered part at the back, which I love. It adds some fun and a nice silhouette to the back.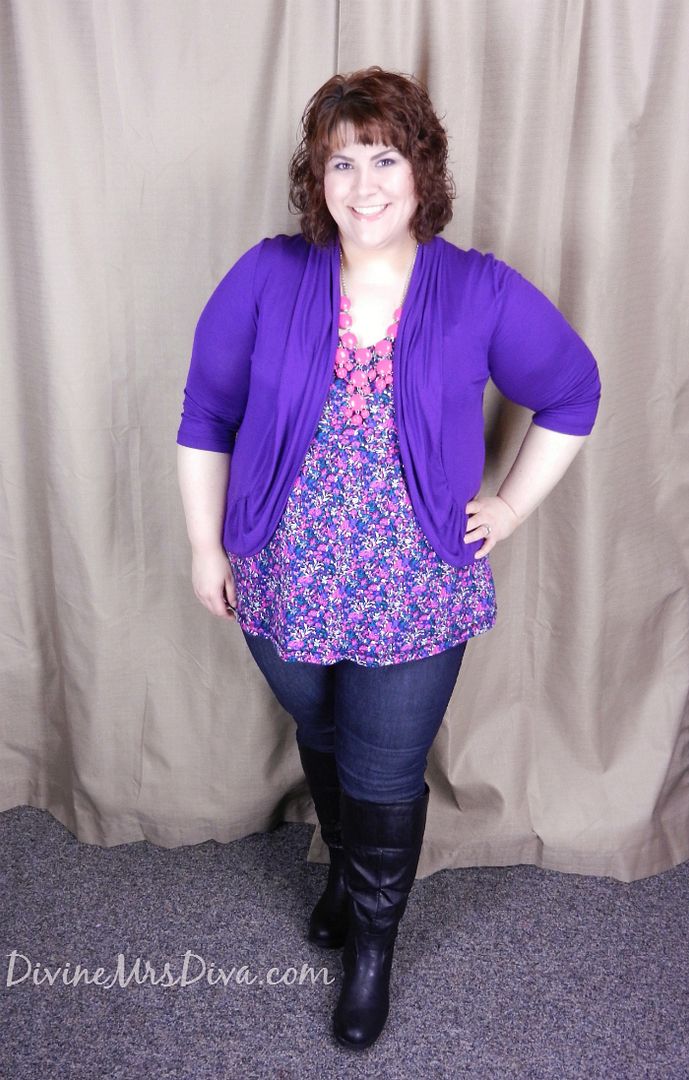 This floral tank and the jeans are both from Torrid. While this tank is no longer online (this style sells FAST), do a search for "Twist Tees" on
Torrid.com
to see some of the other patterns still available. I own about five of this style of tank. I love them! They have a cute ruffle at the top, adjustable straps, and are just super comfy. Additionally, as a tank with an empire silhouette, I don't feel that it makes me look pregnant, which is always a plus.
I never, ever thought I would own a jegging, but these jeans are the Sophia jeggings from Torrid. I bought them in a 26, even though a 28 fit comfortably. These will stretch out on you, so I chose the smaller size. They are tight. No lie, I had to do some shimmying to get them on. But within a few hours, they were pretty comfy. I've worn them about 3 times now without washing and they haven't stretched out very much yet. Ideally, I would like them to stretch a little bit more to be more comfortable. I still feel sassy in them though.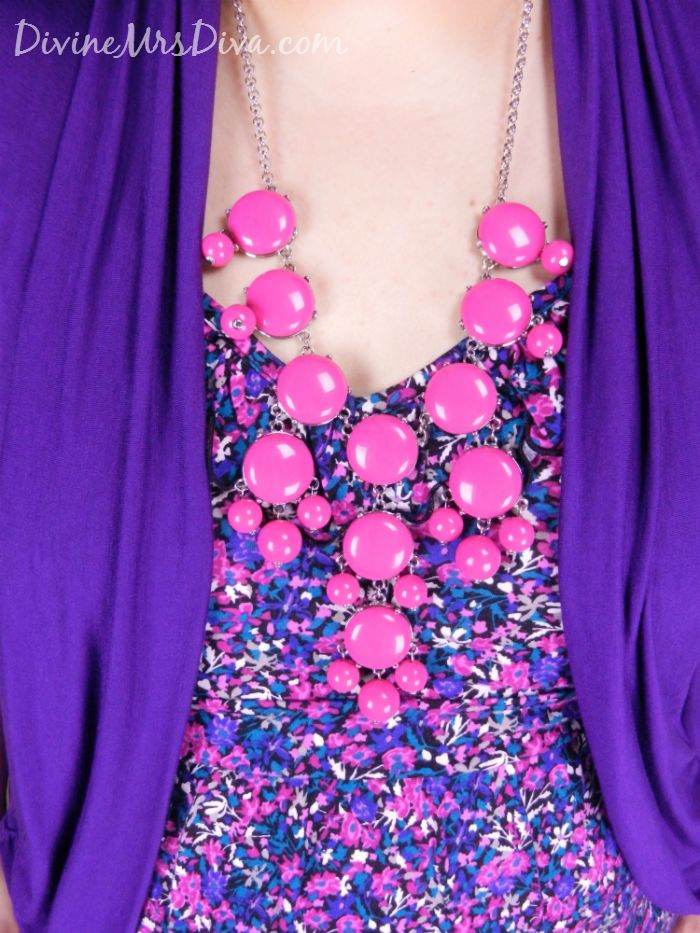 This great necklace is one I picked up from Lane Bryant in January. I was so excited to find a bright pink one! It is so vibrant and cheery. I love it!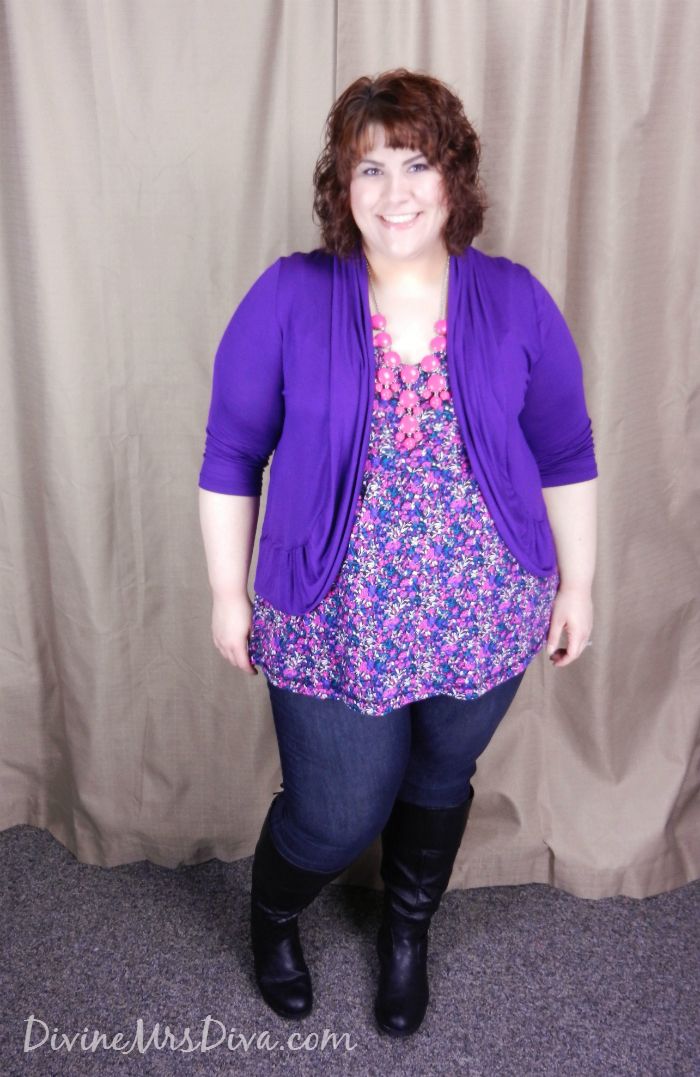 Twist Tees Floral Ruffled Cami - Torrid (
same style, different pattern here
)
Amber Shrug in Purple
- Sealed With A Kiss Designs
Skinny Sophia Jegging
- Torrid
Sidney Tall Lace Back Boots - Avenue
Pink Bubble Necklace - Lane Bryant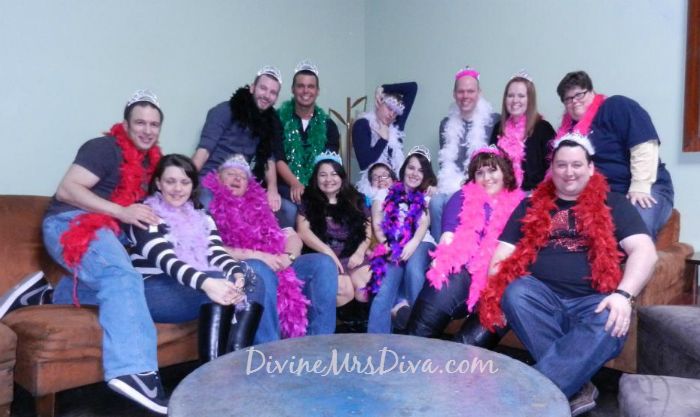 The group of us, posing with our feather boas and tiaras in honor of Manuel.