I was going to attempt to do one big birthday post but, because I have a ton of pictures to show you, it's going to be a two-parter. Be sure to check out Part 2 for more fun!
I love having a birthday! I don't really love the "getting older" part of it, but I love an excuse to party with my friends and family, presents, and all the fun attention. It's a blast! Last year, I had the opportunity to see
Neil deGrasse Tyson
(He's the most awesome astrophysicist ever!) speak at the University of Washington. Mr. Diva and I had a fantastic time in Seattle celebrating, but I missed out on seeing all my friends.
This year, I planned a party so I could make sure to see everyone. I also wanted to do something a little bit different than just hanging out at my house. So what's a girl to do??
I heard about this great karaoke lounge in Portland called
Voicebox
. They have private suites where just you and your friends can sing to your heart's content. The hardest part was deciding which songs to do!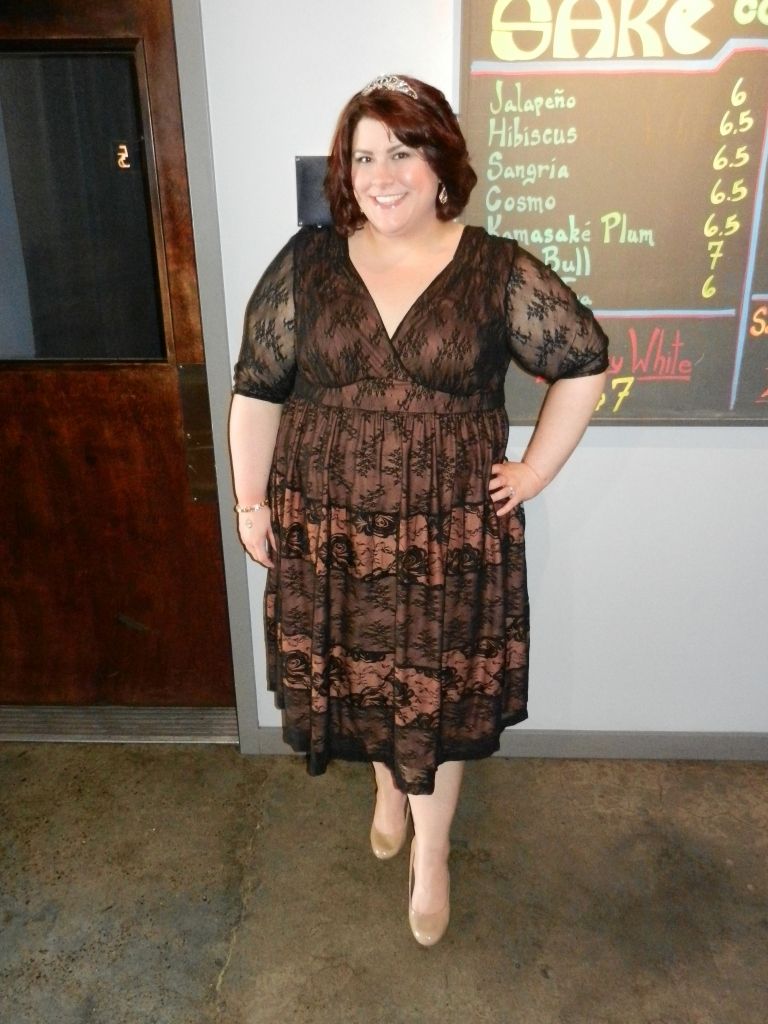 What wasn't hard was deciding what to wear. Kiyonna sent me the
Tiers of Joy Lace Dress
just in time for all the festivities. Not only was I looking forward to my birthday celebration, but I was looking forward to wearing this dress. As pretty as it looks online, it looks even better in person. I call it my Adele dress because it really looks like something she would wear.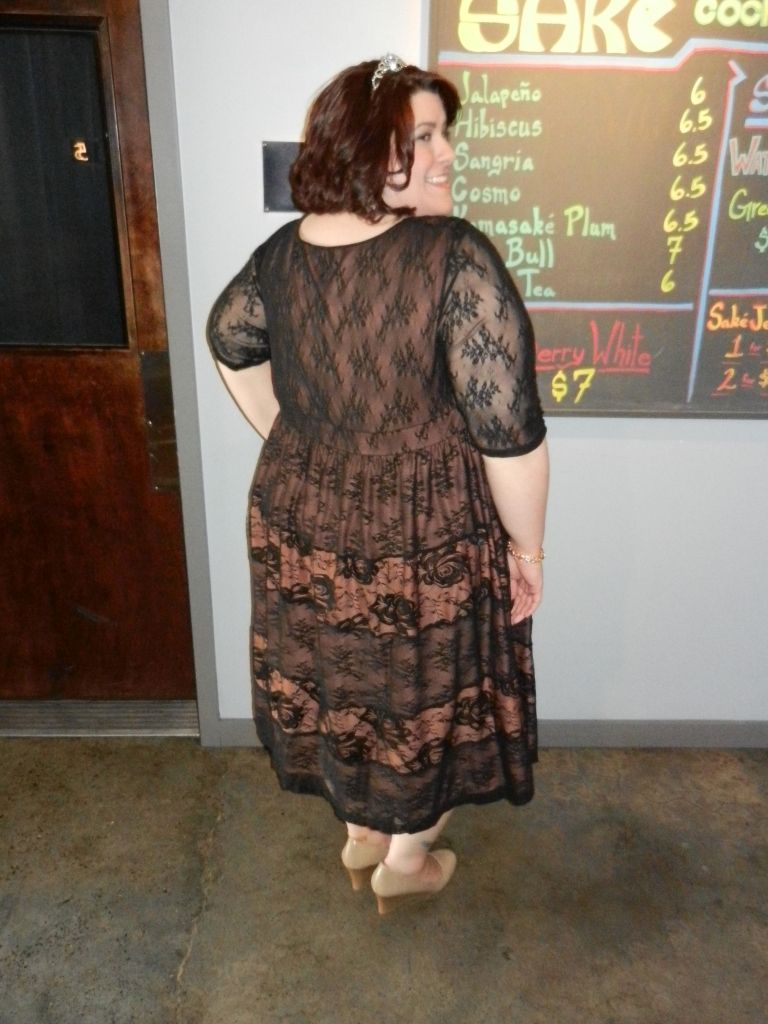 The dress fit very well. I did have to use garment tape again because of my small bust, but the empire waist and arms fit me perfectly. The lining was thick enough that I didn't really need a slip, but the dress wasn't thick and hot or uncomfortable. My favorite features of the dress are the beautiful v-neckline, full skirt, gathers at the shoulders, and the pretty lace. I received so many wonderful compliments from my friends!
I paired the dress with nude wedges, rose gold bracelet and earrings (my goods from the Jessica Kane/InPink gift card giveaway), and my customary tiara. (I wear it every year!)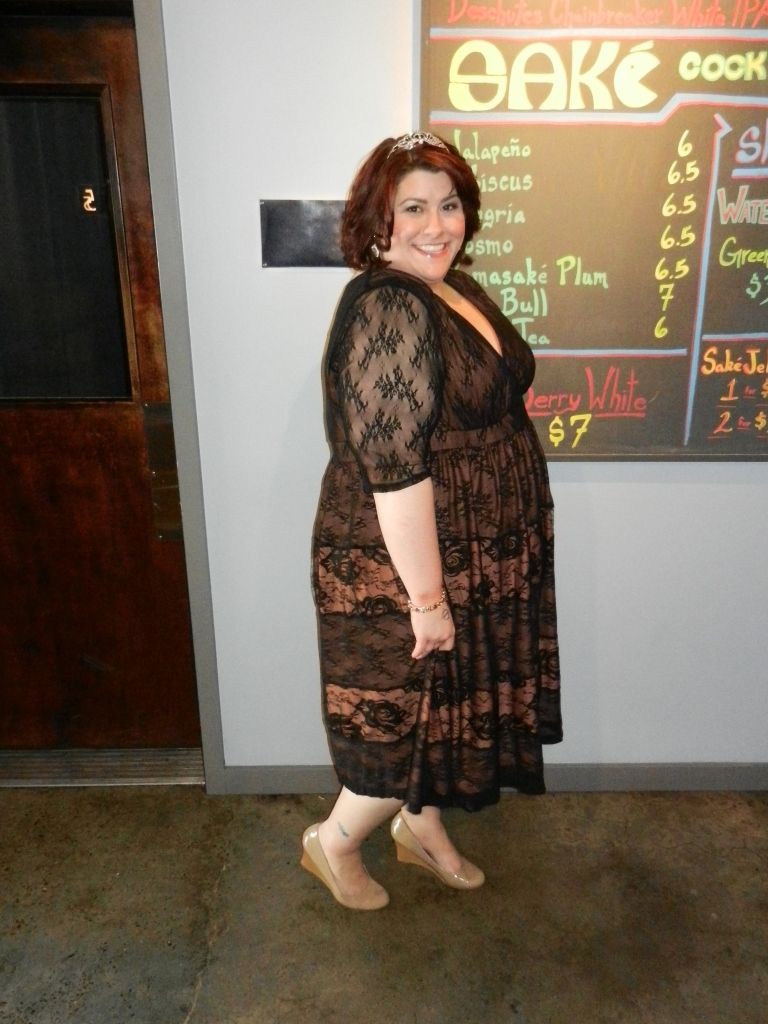 Tiers of Joy Lace Dress
- Kiyonna
Rose Gold Stones Stretch Bracelet
- InPink (I had to restring two of them to make one that fit me)
Rose Gold and Rhinestones Earrings
- InPink
Tiara - eBay
Nude Wedges
- Payless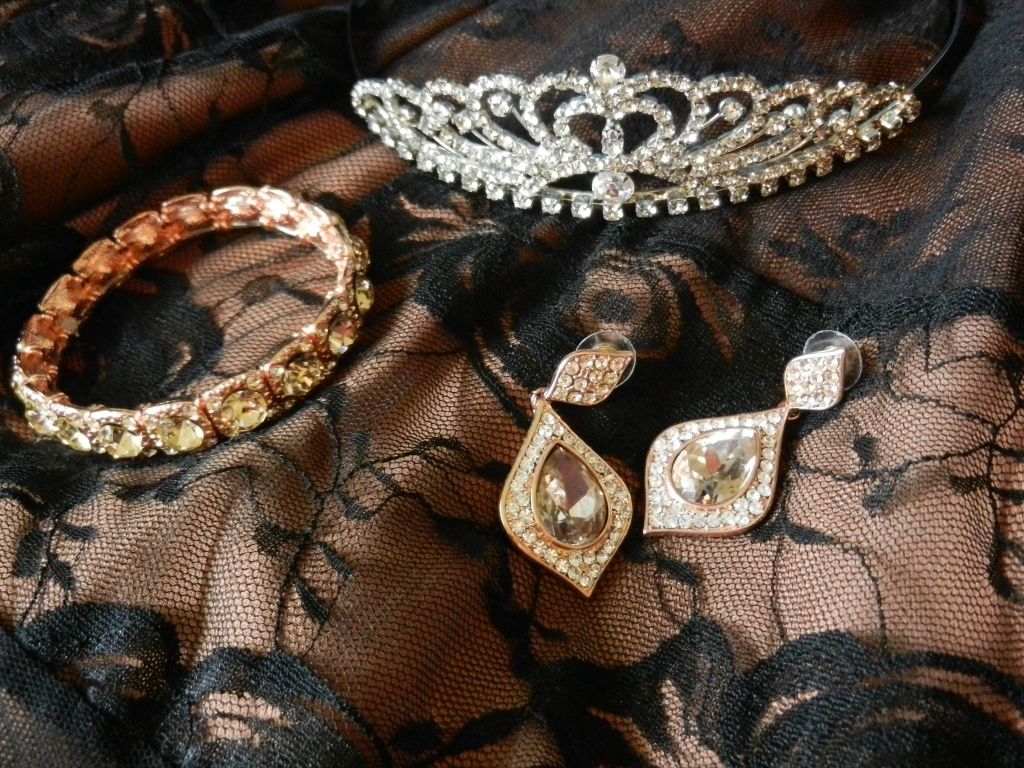 After karaoke, my dear friend Christopher hosted a party at his house with dinner, hors d'oeuvres, punch, plenty alcoholic beverages, and lots of laughter. My cousin Mindy made a yummy German chocolate cake for me as well. It was a great night hanging out in the beautiful weather, spending time with people I love.
Make sure to
check out Part 2
for more fun photos of the festivities!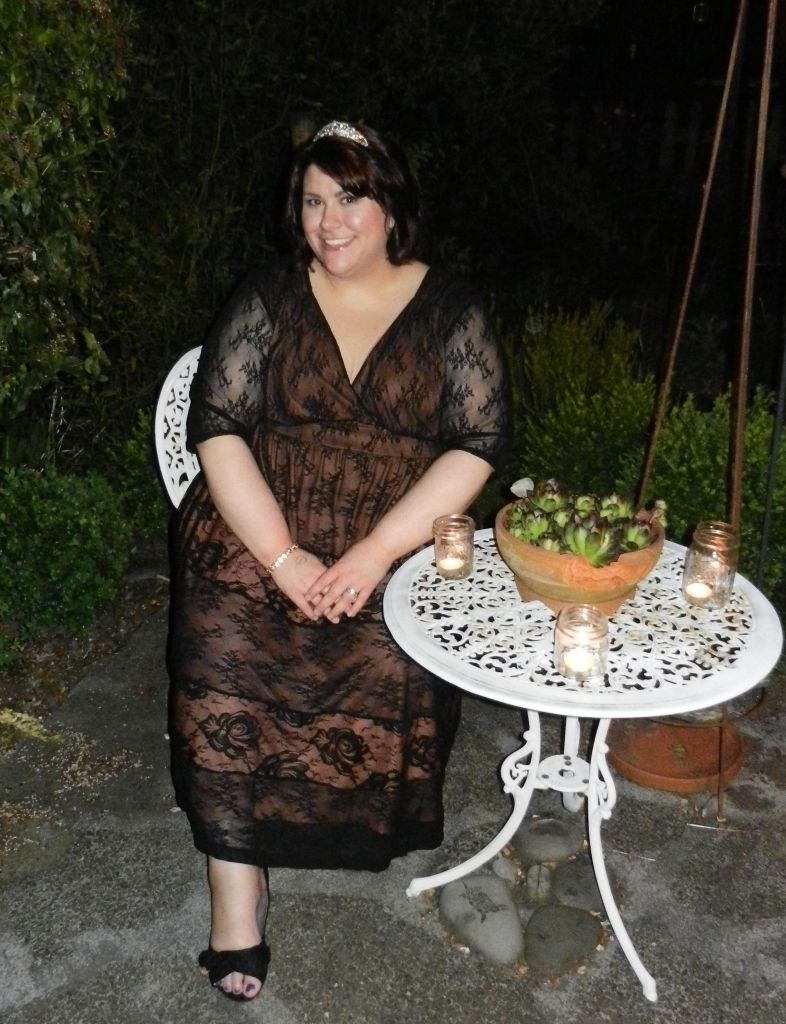 Yes, I had to change shoes into something more comfortable by the end of the night. lol
Disclosure: I am a member of the Kiyonna Blogger Brigade and they provided me with the dress in this post. All opinions on the item are my own.