My birthday was a few weeks ago, but I finally have a chance to tell you all about it. It was an awesome day of fun!! I was able to sleep in just a bit before Mr. Diva brought me Starbucks and breakfast. (and flowers!)
My beautiful Birthday flowers from Mr. Diva (left) and Kiyonna (right). So sweet and thoughtful!
Then it was time to get ready! I donned my
Kiyonna Tiers of Joy Lace Dress
(see more dress pictures and a review in my
Part 1 Birthday post
) and tiara (I always wear it on my birthday).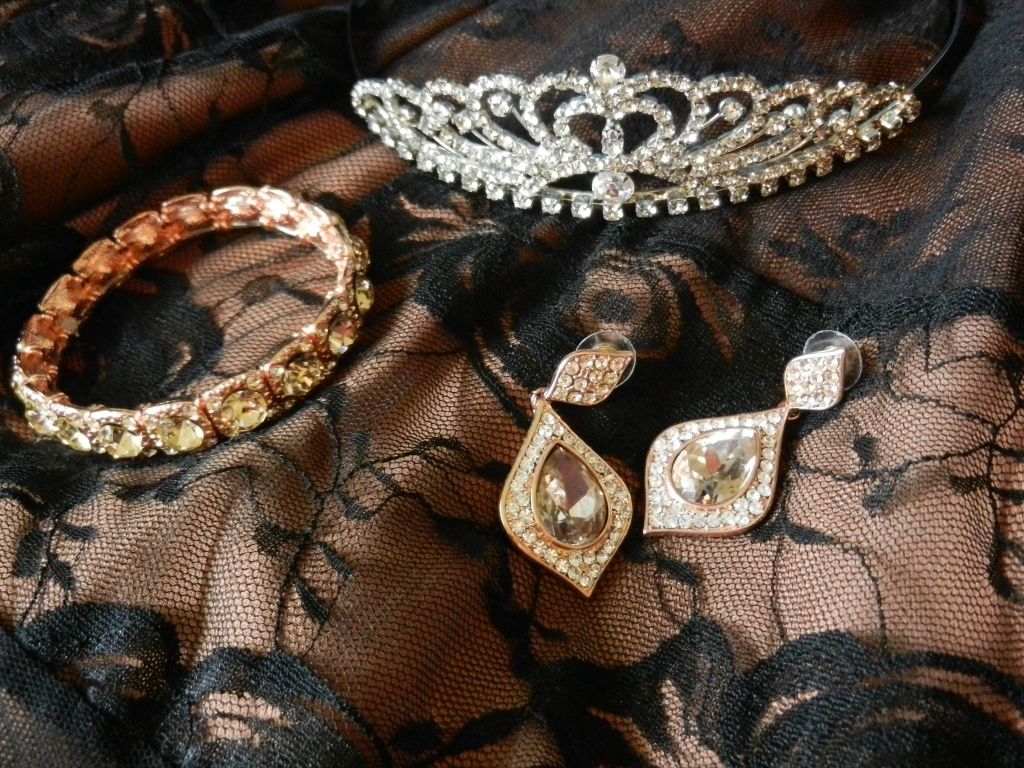 A deejay on the radio mentioned this particular karaoke place last year and I have wanted to check it out since.
Voicebox
in Portland, Oregon is a karaoke lounge. They have six private suites, so it is just you and your friends in a private room singing with each other.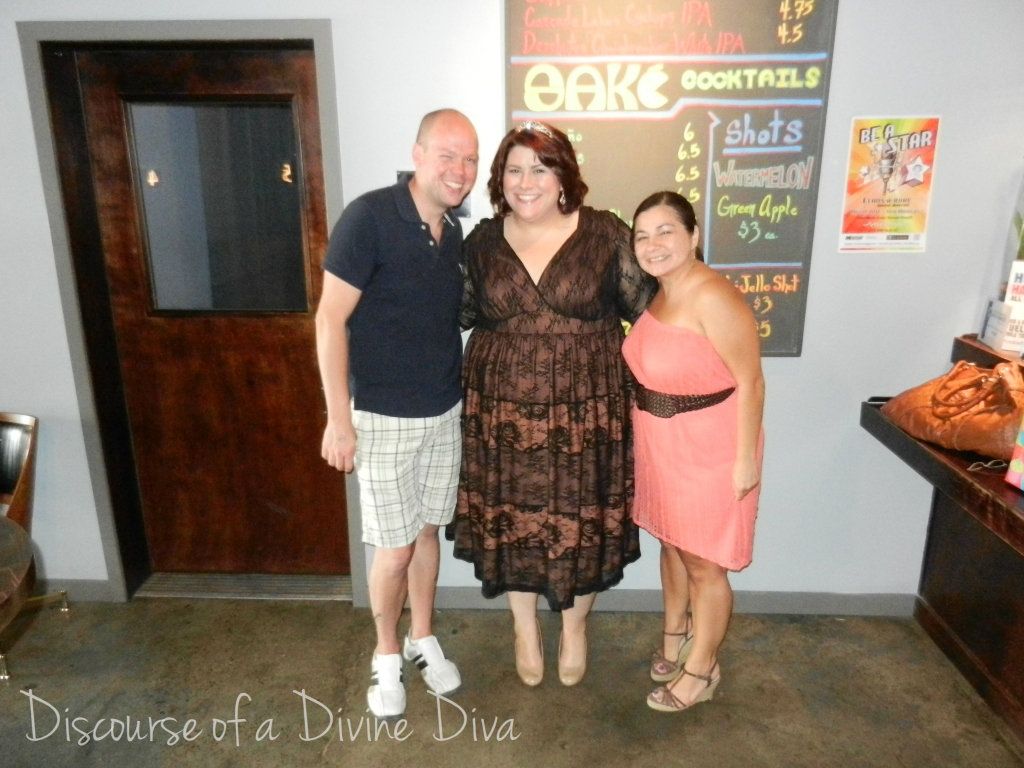 Nigel, Felis, and I posing at Voicebox
So many of my friends are shy singers, so I thought this would be so much better for all of us. The room had a large, open booth seating area along three walls. A coffee table in the middle held our drinks, song booklets, and a tambourine. The big television on the wall played the music and showed the song lyrics, while two wireless microphones were passed around for singing. They also had a website set up so you could pick your songs and put them in the queue from your smartphone. Too much fun!! They served yummy appetizer-type food and lots of Sake-infused beverages.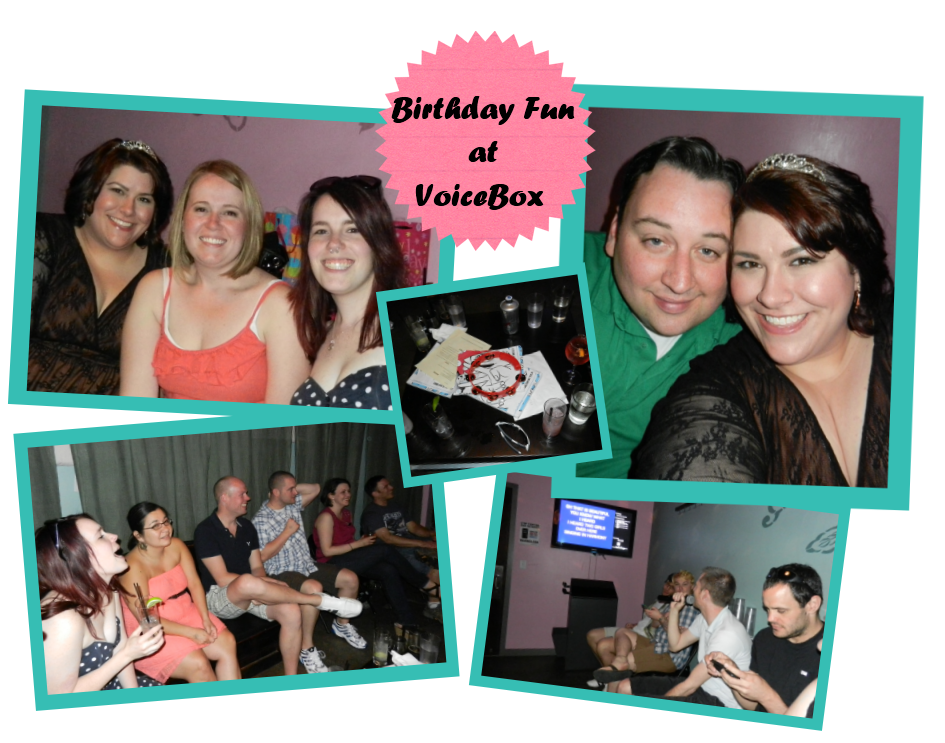 After Karaoke Fun Time, we all headed over to my friend Christopher's house for more party time. Dinner and hors d'oeuvres were served and punch was plentiful. The weather turned out so lovely that day, so we made our way outside to hang out and visit.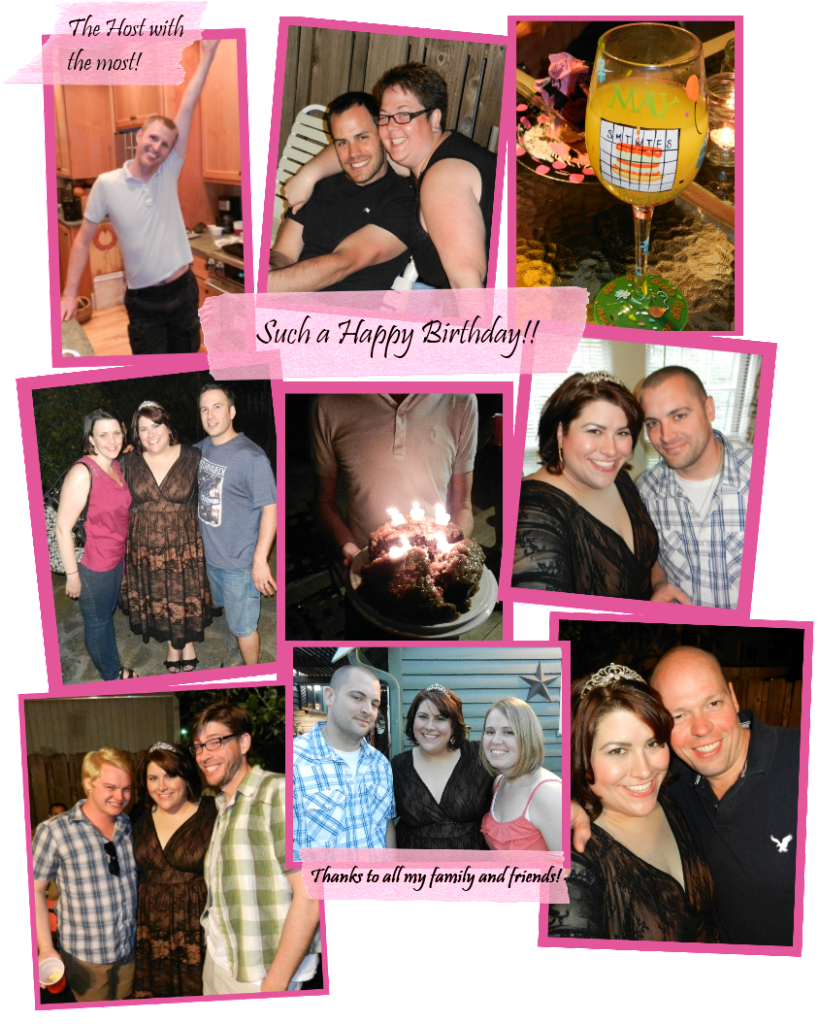 Thank you to all my friends and family who were able to come out and celebrate with me!! And thank you to Christopher for hosting and Mindy for baking a yummy cake!