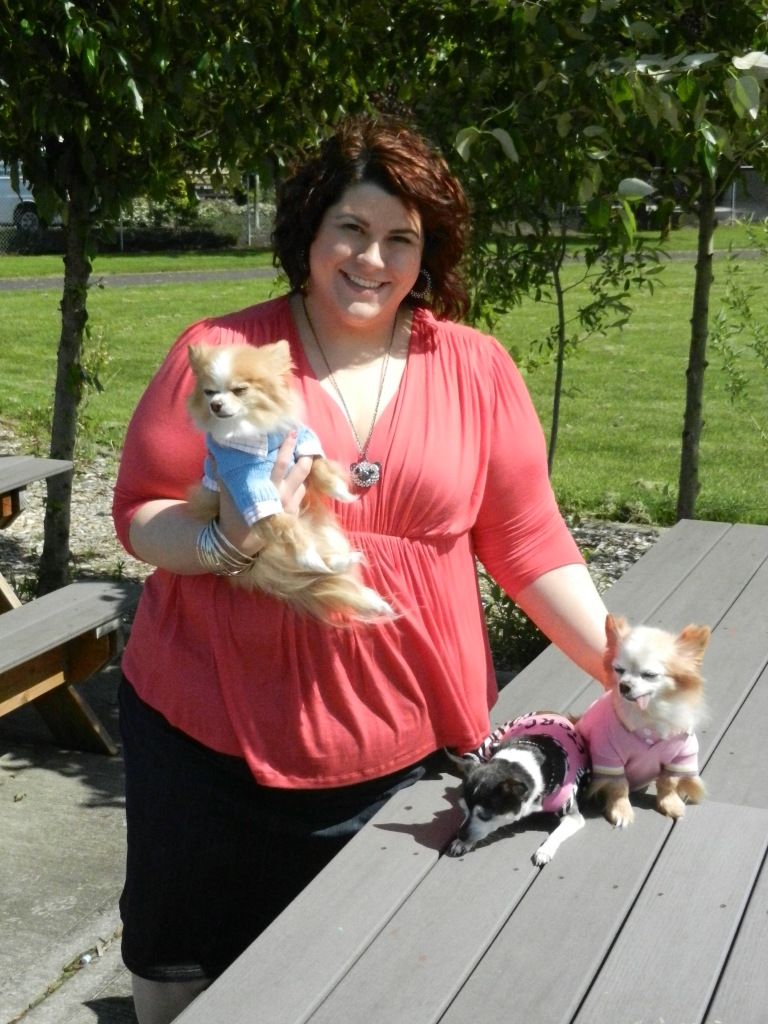 I love my sweet, elderly furkids! They are such a big part of my life and my heart, that I will be devastated when they have to leave me. I've already told them that we need to figure out how to make them into little vampires or the cutest zombies of all time, so I never have to be without them.
Rusty (in the pink polo) is 15-years-old. He was born in Georgia and traveled with us across the country when we moved up to Washington State. He's mild-mannered and probably the sweetest little guy in the world. In his old age, he has become quite deaf and blind, so we rely on exaggerated hand signals to communicate sometimes.
Miss P (the black & white one) is a native Washingtonian. She is almost 14-years-old and has to take medications twice a day to combat her heart murmur and other issues. She's really feisty though and still gives the boys what for when she feels they are out of line. Because of her bad knees, she rides in our doggie stroller when we go on walks.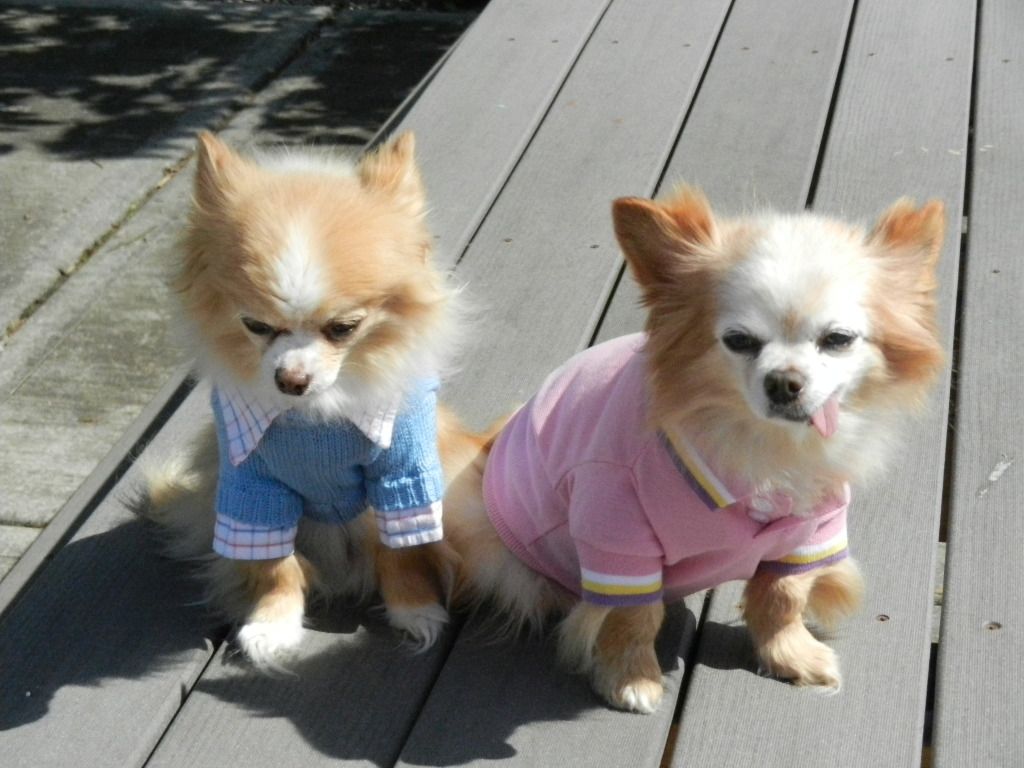 Kiki is the son of Rusty and was born almost 11 years ago. He's the loud-mouth of the bunch and just a bit more spastic. Ki is still a cuddle bug and loves a good chest and neck rub. He has a sweet personality, loving any chance to be close to his mama.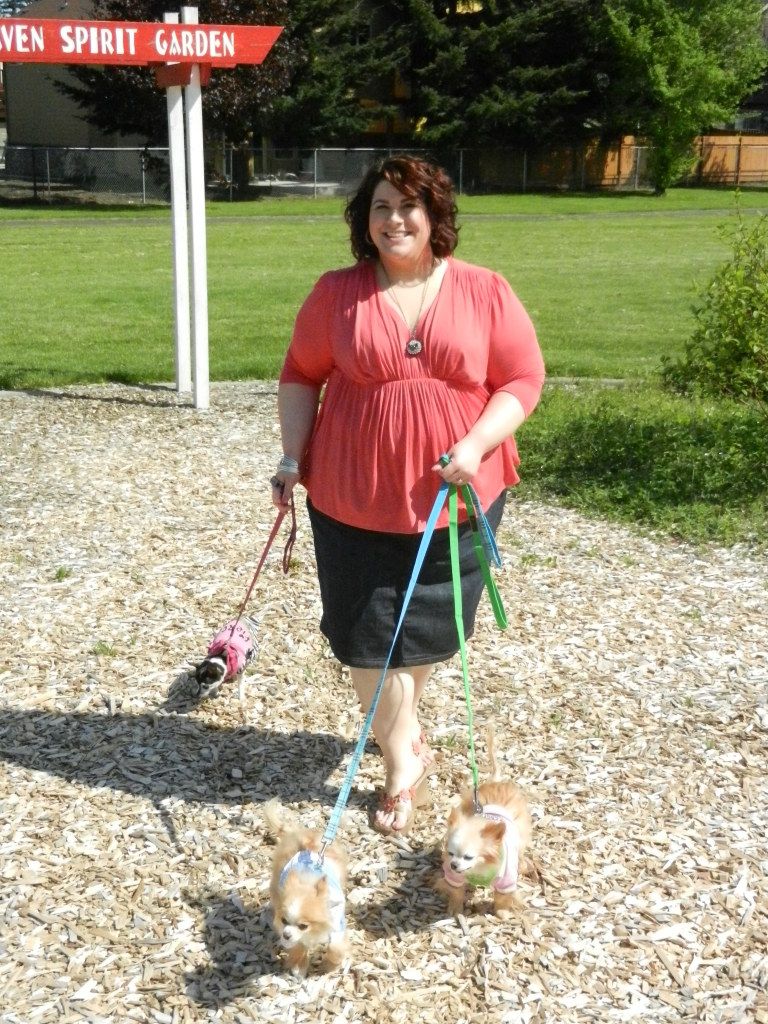 I was so excited when Kiyonna offered me the opportunity to represent the moms of furkids this Mother's Day! (
Check out the moms with human kids, as well as myself, over at Kiyonna.
) I chose the
Saturday Knit Top
in Papaya because I am so in love with this coral color. Kiyonna did another fabulous job with this top. The gathering and little ruching details are so lovely. The v-neckline isn't quite as low as the
Trina top
or
Abby top
, so I didn't even need garment tape on this one. It is gorgeous in person and easy to wear, while still being polished and flattering. Kiyonna also offers this style in a beautiful blue and black.
And I have to add that the weather was SUPER that day, which made wrangling three easily distracted chihuahuas very difficult. lol But we all had a blast. A couple was pushing a small baby in a stroller as Mr. Diva was taking photos. The woman called out to me and said we were all "so cute"! I thought that was sweet. Everybody loves compliments!
Saturday Top
- Kiyonna
Denim Pencil Skirt - Old Navy (
Similar
)
Wedges - Payless (from years and years ago)
Bracelet
- Lane Bryant
Rhinestone Teddy Bear Pendant Necklace
- Torrid
Earrings - JCPenneys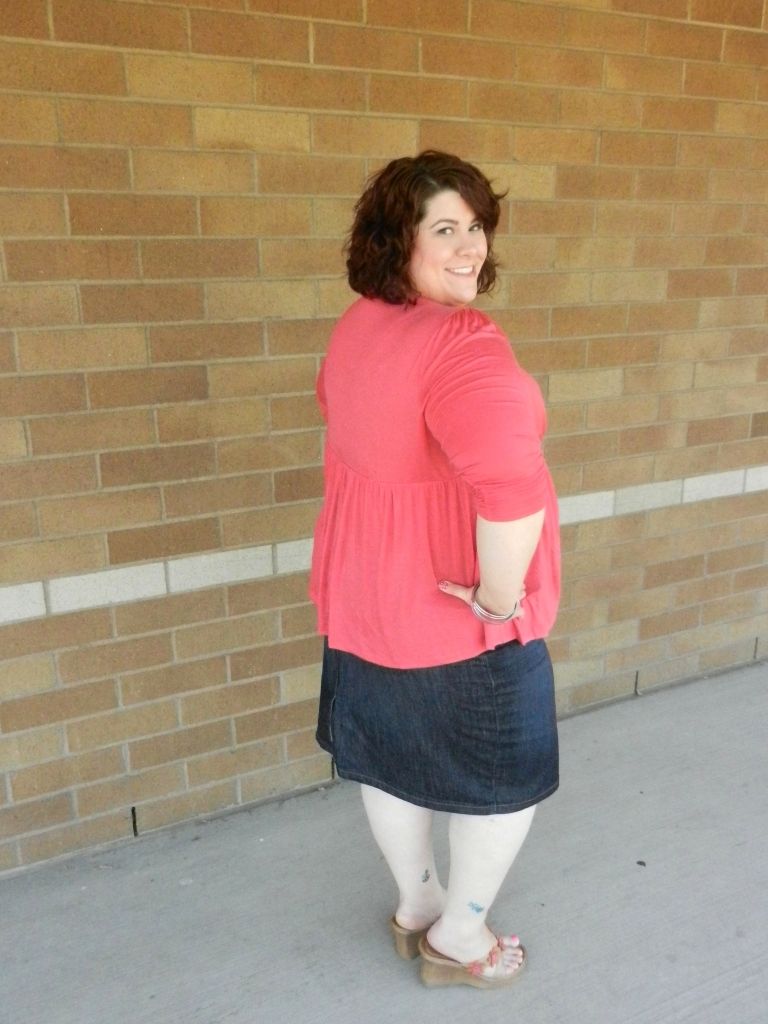 HAPPY MOTHER'S DAY!!!
Disclosure: I am a member of the Kiyonna Blogger Brigade and they provided me with the top in this post. All opinions on the item are my own.